Q&A
How Your Company's Data Can Help Lead to Effective and Successful Decision Making
Michael Zyborowicz is a partner in Citrin Cooperman's Business Process Outsourcing Practice (BPO) and co-leader of the firm's Staffing Practice. With over 19 years of experience, Michael's background in BPO services enables him to consult on outsourcing opportunities with a focus on providing business owners and management with decision support. He also focuses on finding opportunities for technology implementation and integration to streamline processes and improve operational efficiency. Here's his tips and tricks for leveraging your company's internal data to drive the direction your company should be taking.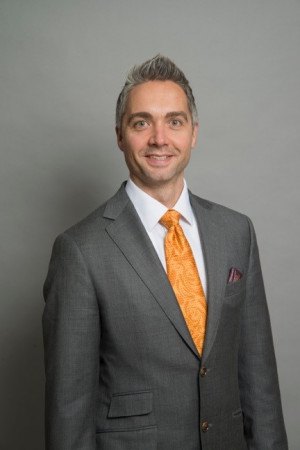 What are some of the key 'make it or break it' factors for companies over the past 18 months, specifically during the pandemic crisis?
The pandemic has accelerated the need for leadership to have access to real-time data for making crucial decisions about the direction of their company. Current and accurate reporting is vital for forecasting the changing and various possible paths forward, and for evaluating the various scenarios associated with each path. At the onset of the pandemic, it seemed like the sky was falling and decision support for business functions such as cash flow modeling was crucial for owners to decide on everything from employment levels to operating cost adjustments.
As of today, well over a year after the onset of the pandemic, many companies have benefited from stimulus assistance programs like PPP, ERTC and the payroll tax deferral program, and decisions need to be made as to how best to utilize those funds.
The process starts with getting the right accounting and finance team in place and establishing policies and procedures that will result in a timely month-end close process. Once the month-end numbers are provided on a timely basis, the data can be used to create financial planning and analysis reports like cash flow forecasts and projections, budget-to-actual reporting, and other decision support tools.
How has the overall talent crunch in the market impacted the ability to build out a strong and competent accounting and finance team?
Though it's been an incredibly challenging year and a half all around, one positive trend we're seeing is that certain supporting and operations roles have been able to thrive in a remote environment. The accounting and finance department, which is crucial to providing leadership with decision support, can work well remotely and therefore can be supported or built out through an outsourced option. Outsourcing support versus hiring in-house support can streamline processes in several fundamental ways:
• Robust onboarding is often not required, as experienced outsourced professionals are likely already familiar with your industry and business model, as well as the technology your company is using.
• Outsourced support provides an inherent level of objective oversight, as there is a layer of separation between the employee and the company, which gives the outsourced support person a more unbiased perspective on strategy.
• Reduced administrative costs related to training, onboarding and benefits.
• The outsourcing structure is incredibly cost efficient, utilizing multiple levels of staff and staffing hours depending on the project need. This flexibility doesn't exist with the hiring of a full-time employee.
We're seeing that business leaders, who were able to identify areas of their accounting and finance function that could be outsourced, whether in part or in whole, more often than not had the ability to quickly evaluate the state of their business. They could also make informed decisions on where to focus their time and energy in order to survive.
How have advancements in technology impacted different industries, staffing companies for example?
The integration of technology has always been a challenge, particularly for staffing companies. Being able to integrate the front and back-end systems with an enterprise resource planning (ERP) system, which manages day-to-day business activities like accounting and CRM, is not an easy task but it is important as the volume of information makes any manual transfer of data extremely cumbersome.
Leadership in the current environment must have a deeper understanding of the technology solutions that are available to improve the accuracy and efficiency of analyzing the influx of data. Foresight is imperative to integrate the solutions seamlessly into the company's operations and workflow, while preemptively designing them to support scale. Companies that lag in integrating these solutions into their current operations and workflows face the risk of being inundated with outdated, useless data.
For more information:
Citrin Cooperman's Business Processing Outsourcing (BPO) practice helps businesses elevate finance functions to provide timely and meaningful information helping to simplify your decision-making process. The team works in tandem with other services provided by Citrin Cooperman, including tax advisory, wealth management, cybersecurity, transaction advisory and more. Reach out Mike Zyborowicz to explore how they can help your business thrive at mzyborowicz@citrincooperman.com.
This post was produced and paid for by Citrin Cooperman
---