Re-Listed: Frank Furness Designed This Mansion for his Civil War Buddy
2113 Spruce Street is back on the market.
---
It's been a few months since we checked on the incredible mansion in Fitler Square that Frank Furness designed for his long-time friend Rudulph Ellis.
See, the two became buddies as part of Rush's Lancers during the Civil War and each would go on to become prominent citizens after serving in the military. Ellis became a director of the Pennsylvania Railroad (and could afford to have his pal Frank design the new facade and additions at 2113 Spruce Street), and the war hero Furness–well, we probably don't have to tell you about his accomplishments.
Though its $2.95 million asking price has stayed the same since February, the historic home has been re-listed on Redfin, this time with a slightly updated description. Check out the gallery from the previous listing below.
Today, the mansion is a standout residence located in almost exactly between both Fitler Square and Rittenhouse Square, not a bad location, if we do say so ourselves. Notable features include wonderful hardwood floors, a beautiful entryway with wainscoting, skylit staircase and a second floor master bedroom with access to the library and a separate sitting room. A large interior courtyard provides a private outdoor space and parking for up to four cars.
Oh yeah, it was also designed by Frank Furness. That's pretty notable, don't you think?
You can view the floor plan here.
THE FINE PRINT:
Beds: 7
Baths: 5/1
Square Feet: 5,509
Price: $2.95 million
---
2113 SPRUCE St PHILADELPHIA, PA 19103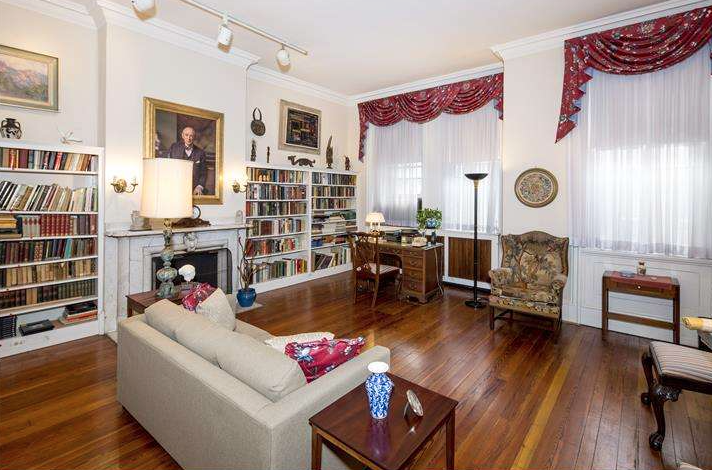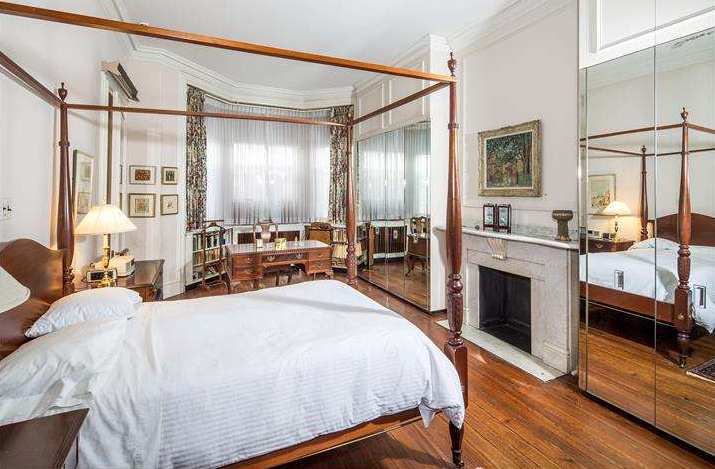 ---
Get at us:
Send all tips (including fancy Philly area houses like this and this) to property@phillymag.com
Like Property on Facebook!
Follow along on the Twitter machine @PropertyPhilly
Get pin-happy on our fun Pinterest boards Phillyscape and Philly Home
Don't forget to use the hashtag #phillyscape on your cool Instagram and Twitter pictures. We might just pick yours to be Property's next Photo of the Week!
---