The Real Dill: An Eco-Friendly Former Pickle Factory in Fishtown
This creative 21st-century live/work space thinks outside the jar.
---
When fine-arts photographer Jaime Alvarez set out to find a new studio, he got even more than he bargained for: a former pickle factory in Fishtown big enough to serve as both home and workspace. "We have so much space here that I often joke, 'And here's the bowling alley,'" Alvarez says. It's an appropriate quip due not only to the open floor plan, with its vast, uninterrupted sight lines, but also because the kitchen countertops and island are made of actual reclaimed bowling lanes and speak to the sustainable aesthetic found throughout the home.
Alvarez and his longtime girlfriend, Leah Shepperd, collaborated with Jeremy Avellino, founding principal of Philly-based sustainable architecture firm Bright Common, to "gut the whole thing and start over," says Alvarez. As Avellino puts it, the result is a "deep green prototype for reusing these old buildings for people who are having this meaningful dialogue with the Earth."
---
Habitat: Fishtown's Pickle Factory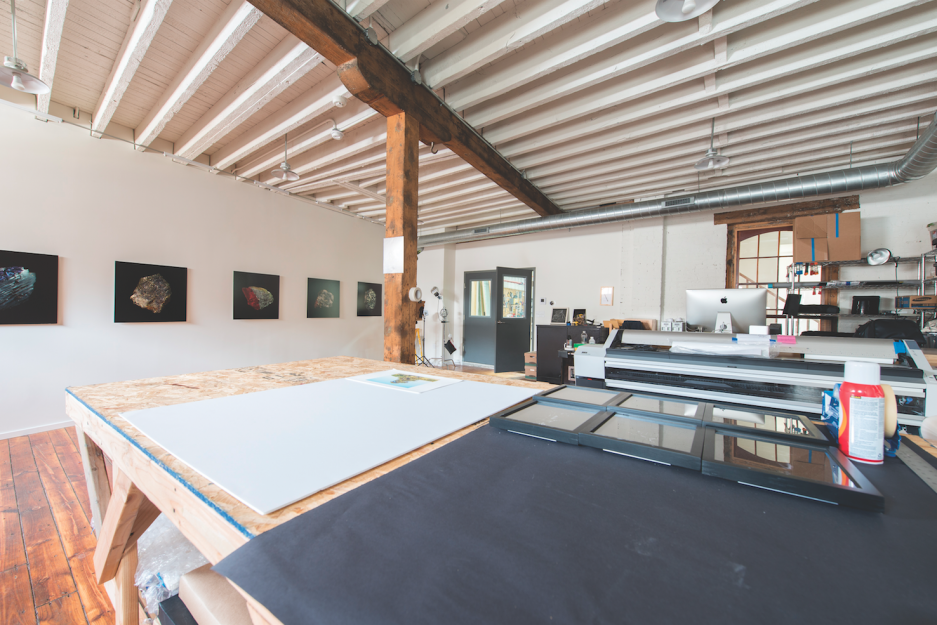 ---
Originally published in the March 2015 issue of Philadelphia magazine.
• Previous Habitat coverage [Property]
---