Richard Neutra Masterpiece in Bryn Athyn Is Up for Sale for $6 Million
---
The Pitcairn House, designed by legendary modernist architect Richard Neutra, has just been listed with Sotheby's Real Estate at $6 million. Built between 1959 and 1962, the house has many classic Neutra hallmarks, including (and most importantly) its location: at the top of a ravine in the woods on more than 10 conserved acres within the protected Pennypack Preserve. With floor-to-ceiling windows and living spaces built around a courtyard, residents are immersed in the natural world, just as Neutra intended, surrounded by wildlife and with views of Pennypack Creek and groves of beech and maple trees. It's a front-row seat to seasonal change.
As for the particulars of Neutra's other architectural decisions, let's turn to the listing itself, which is — as always with Sotheby's and in contrast to virtually every other brokerage — informative and well-written:
Sculptural walls distinguish important areas: the invisibly set stone wall at the head of the driveway separates the front from the family entrance. A white minimalist wall interrupts the front façade marking the front door and hiding the deck behind it. The stone wall of the courtyard protects the Master Suite.

Triangular trusses under the deck anchor the house to bedrock. The sloped roof, essential in Pennsylvania winters, is supported by triangular trusses that span outside the windows to form overhangs for the deck and terrace in the courtyard. Set at 10′ 3″ intervals the trusses define the living spaces – living room, dining room, library and kitchen. The peak of the roof is 12′ 5″ above the floor; however, the lower edge of the triangle creates the illusion that the ceiling is only nine feet high.

The bronze spider leg juts out of the fireplace to join the brick hearth and then runs along the hearth to the edge of the room. The cantilevered entrance staircase hovers over a swim-in-place indoor pool.
The home has a private one-bedroom apartment, a soundproof recording studio, professional video editing facilities, and a screening room.
THE FINE PRINT
Beds: 6
Baths: 5 full, 1 partial
Square feet: 6,303
Parking: Two-car garage (attached); detached garage plus studio
Price: $6 million
---
Neutra's Pitcairn House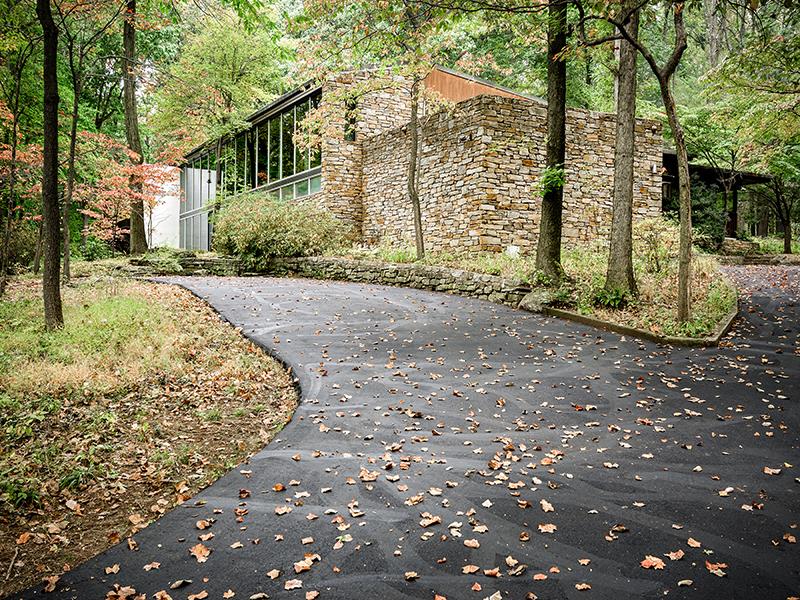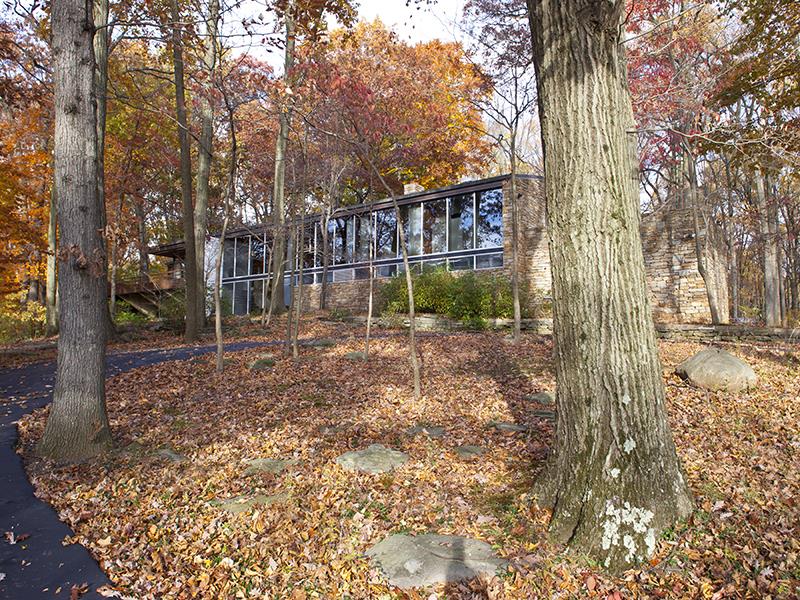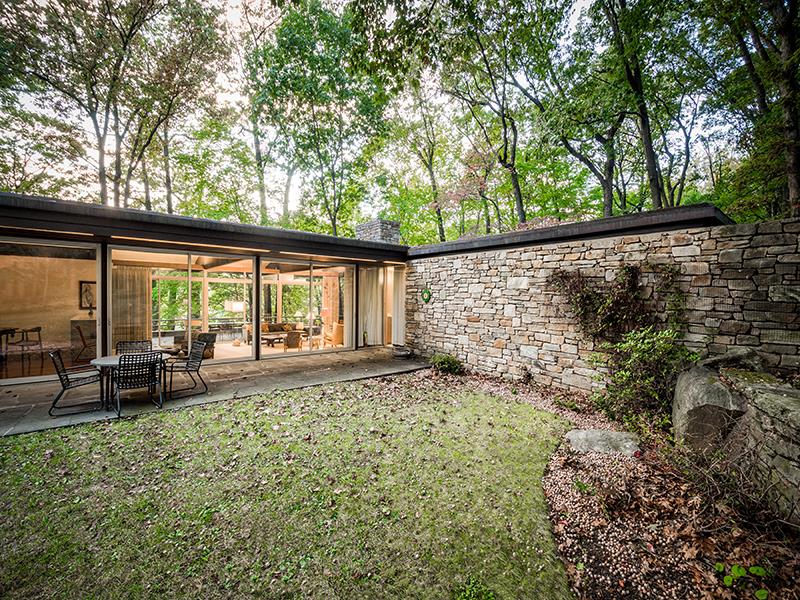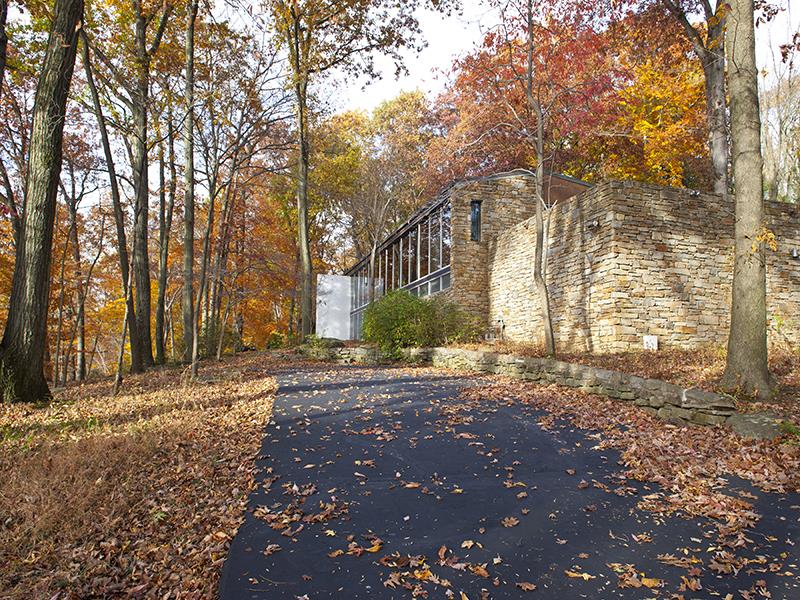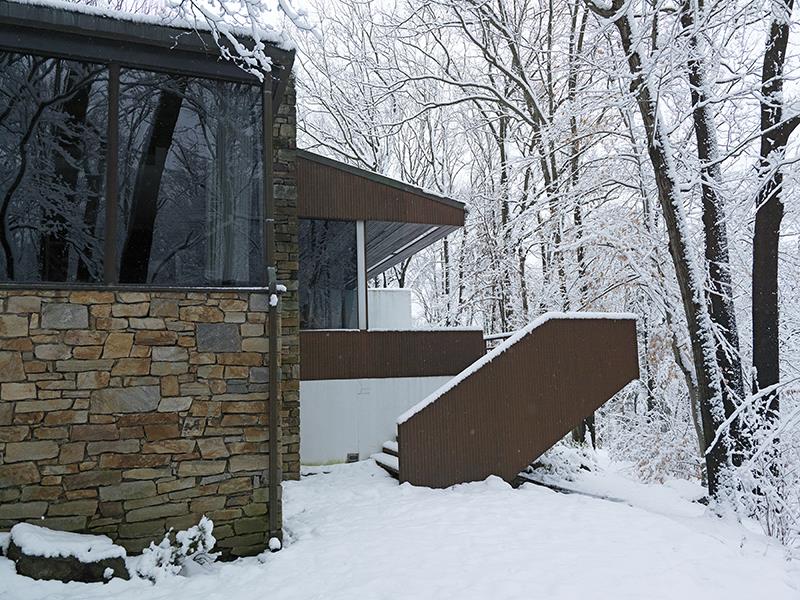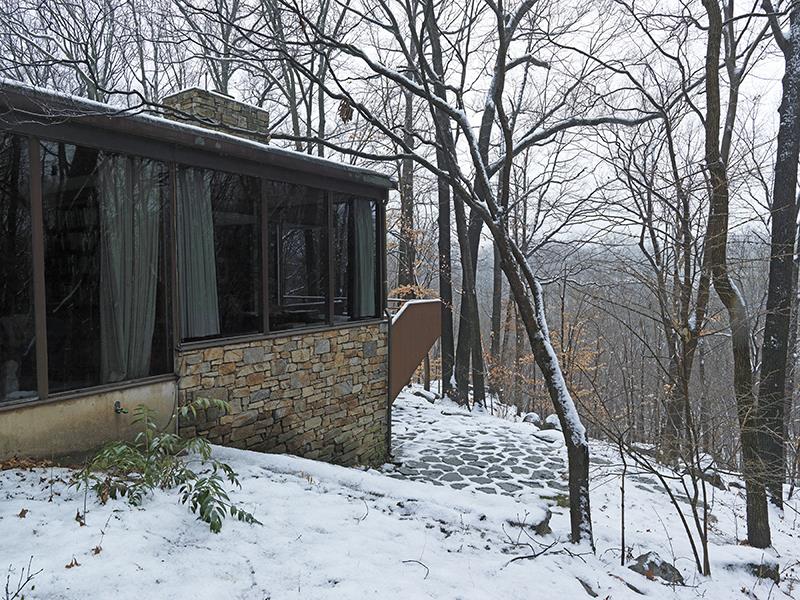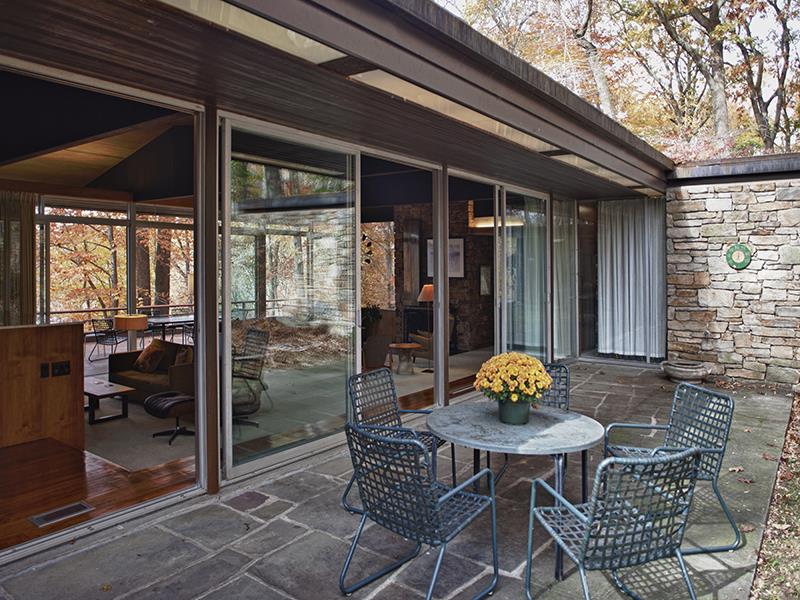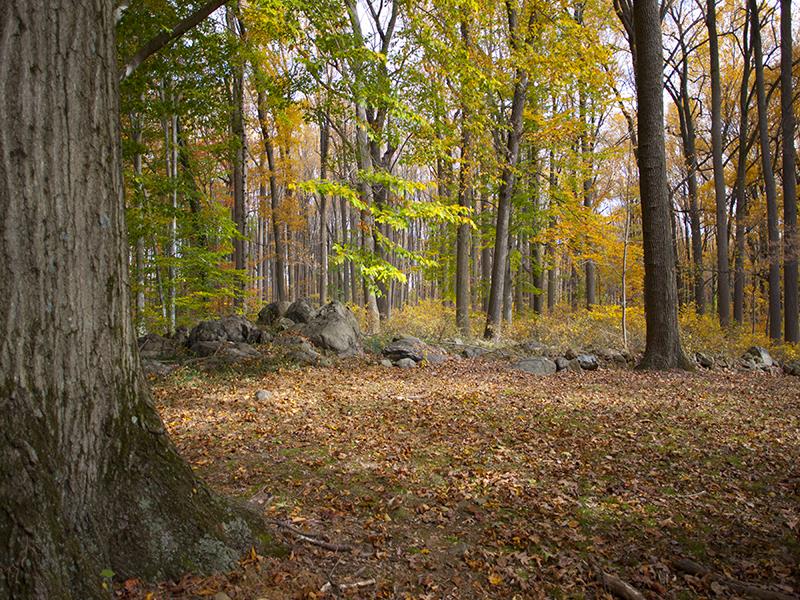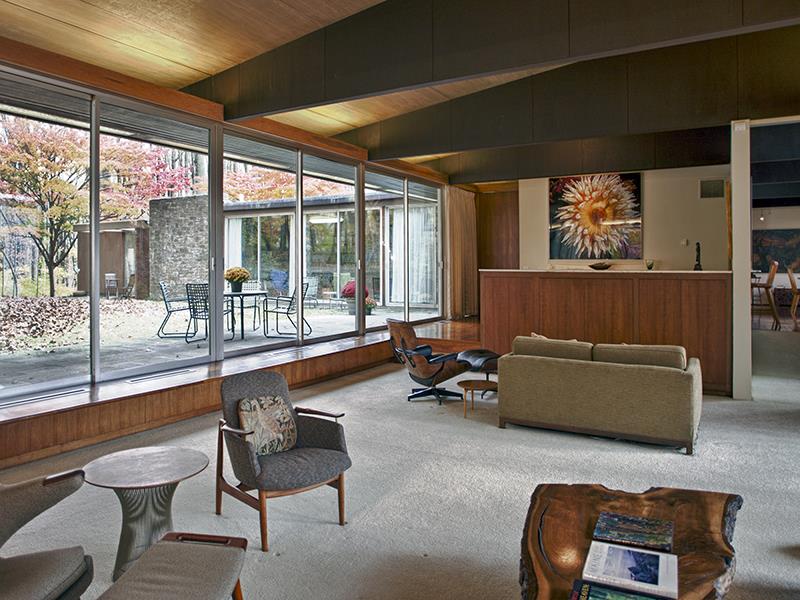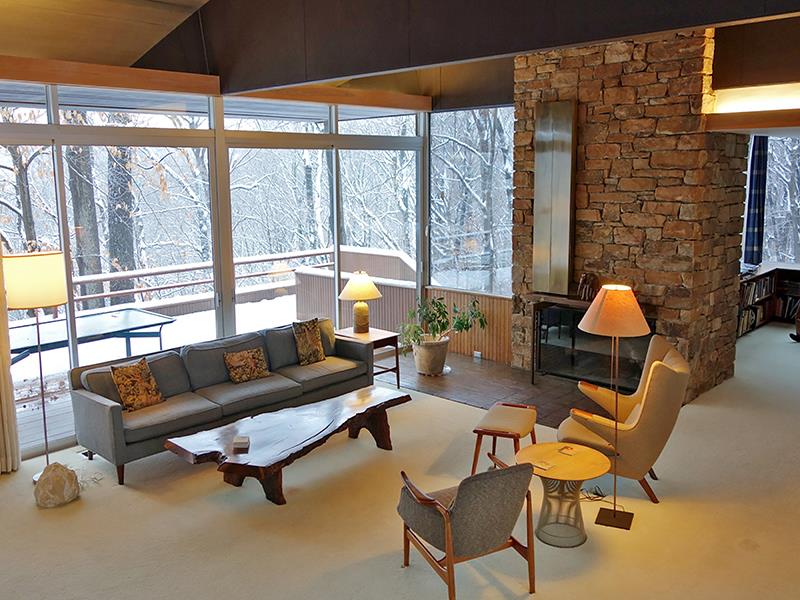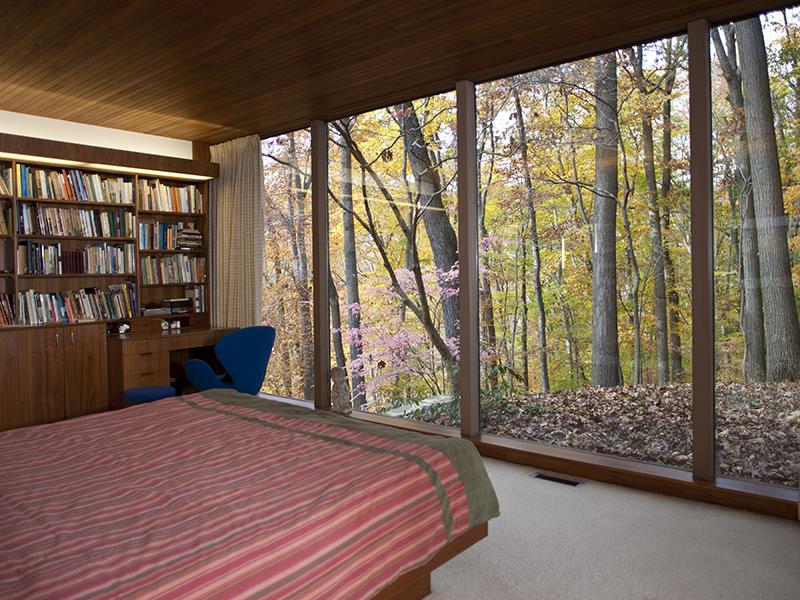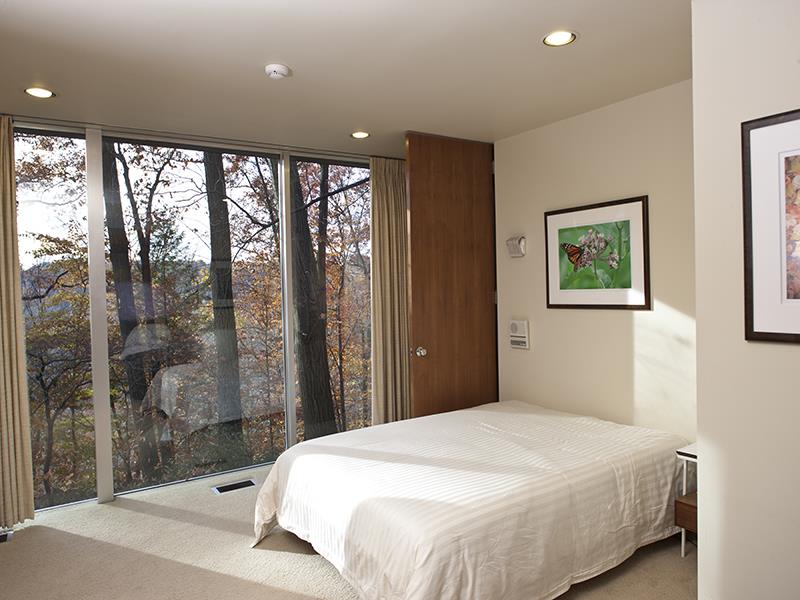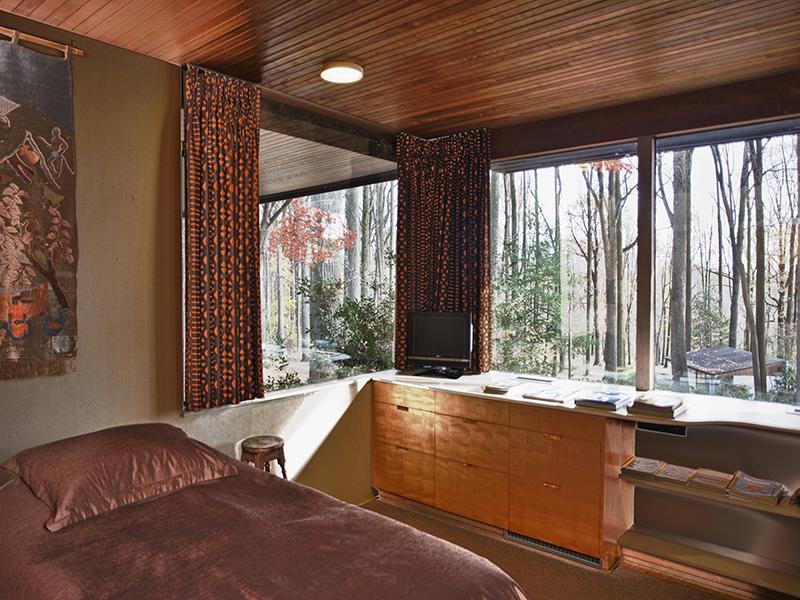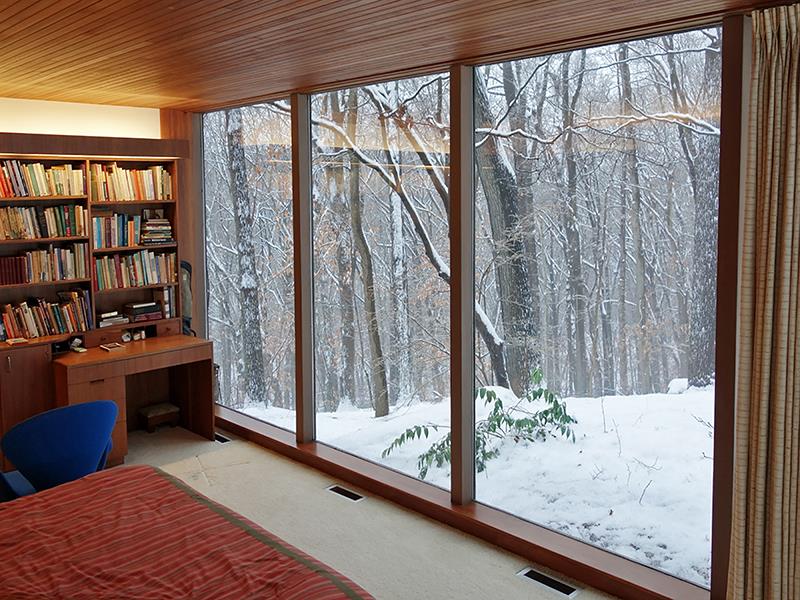 ---
• Listing: 2860 Paper Mill Road, Bryn Athyn, PA
---