Pennsylvania's Most Endangered Properties
The list includes a mid-century modern treasure on the Main Line.
---
Each year, Preservation PA puts out "Pennsylvania At Risk," a statewide report identifying a handful of properties threatened by "demolition, significant deterioration, vandalism, inappropriate alteration, and/or loss of historic setting demolition." The recently released 2013 list includes the Blue Horizon (not a big surprise) and a midcentury building in Montco.
Once a Public Federal Savings Bank, the latter's modern architecture might have deemed it innovative in its heyday. But its attractive, clean-cut style has since become ubiquitous and is more often than not missed by passersby, or discounted from being a historic building.
A push for the property's reuse have come from preservationists, one of which is the Lower Merion Conservancy, a local group dedicated to maintaining community history and environment. Last month, LMC's executive director lamented the former bank's overlooked historic and architectural significance, and pointed out the building's merits in location and "thoughtful urban design."
But according to the Main Line Times, developer WP Realty owns the land and wants to convert the site into a new bank with a drive-through and large floor-plan. Lower Merion Township's planning commission was set to review the redevelopment plans yesterday, but the meeting was rescheduled for Monday, February 10th.
As Christian Busch, chairman of the Lower Merion Township Historical Commission, told us, the struggle to save this endangered property is about more than one building:
"This is about the broader question of the value of Mid-Century Modern Architecture to the collective history of our built environment. Much like Victorian Architecture in the first quarter of the 20th Century, Mid-Century Modern architecture is often underappreciated and misunderstood, and we are losing more and more examples every year."
Below is a gallery of the bank, courtesy of Christian Busch (note the convenient path that leads to a nearby train station).
---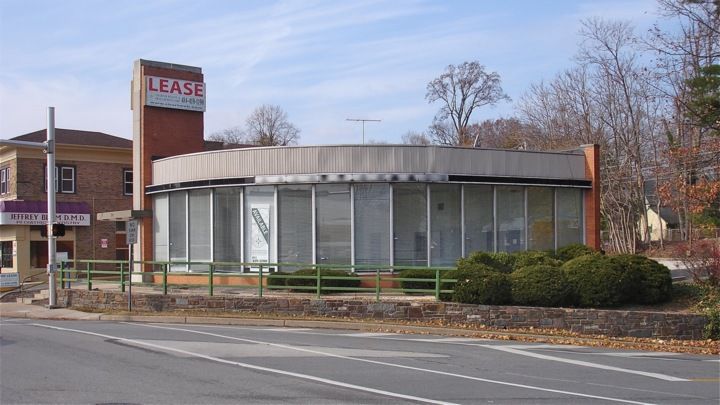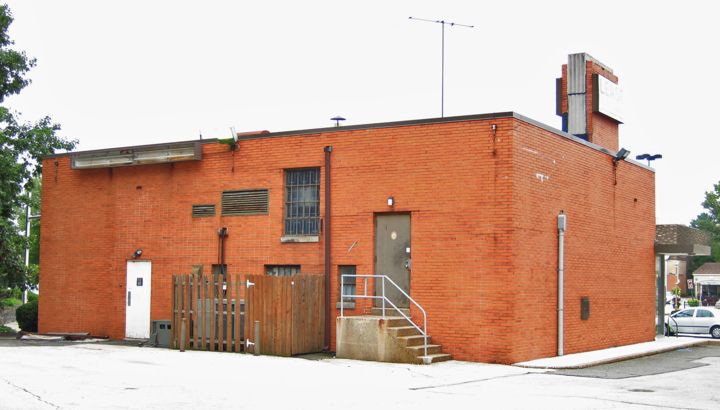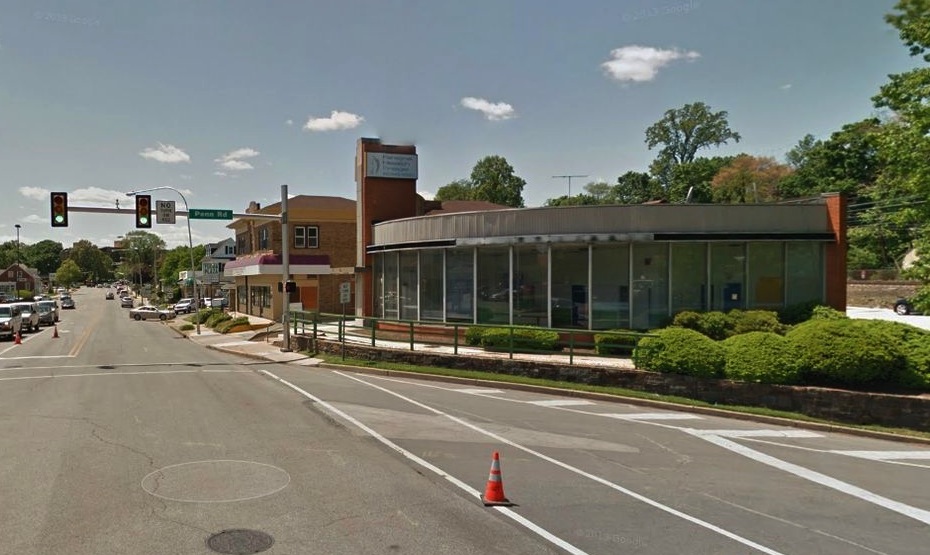 ---
Here's the full list of this year's at-risk properties in Pennsylvania. Organized by county:
Allegheny County: Coraopolis Station; VA Highland Drive Campus
Centre County: Garmantheatre
Franklin County: Monterey Pass Battlefield and Maria Furnace Road
Indiana County: Altman's Mill
Luzerne County: Irem Temple
Montgomery County: Public Federal Savings Bank
Philadelphia: Legendary Blue Horizon
Potter County: Old Hickory
More on the Public Federal Savings Bank building from Main Line Media News:
• Why replace a bank with a bank? Preservationists push to protect Mid-Century Modern structure
• Places We Love: Trying to save the old Public Federal Savings Bank
---