A Classic Chevy Gave These Engagement Photos a Retro Spin
Cairnwood Estate set the romantic scene.
---
Romantic meets retro — that's the best way to describe these engagement photos, which paired an antique Chevrolet with Cairnwood Estate, a historic Beaux Arts wedding venue in Bryn Athyn. It's a playful mix of styles, and it works so well. We hope this whimsically cool session photographed by Raylynn Photo will inspire your engagement portraits, too.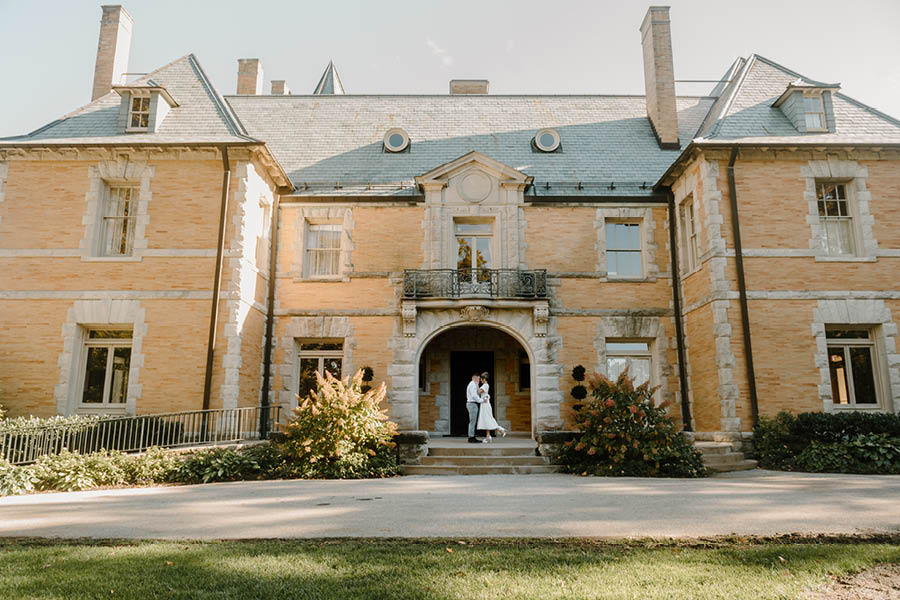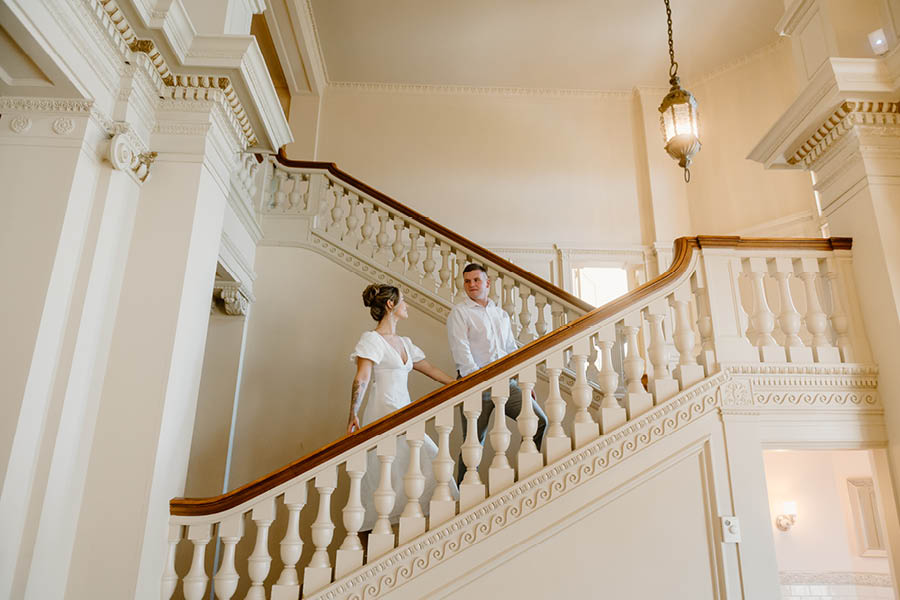 The couple: Georgianna Neuber and D.J. Mulhern, both of Bucks County
How they met: The couple might have connected on Tinder in spring 2018, but D.J. had already met Georgie's mom when he was helping a friend of hers move. (His family has a moving business.) The pair didn't figure out till their second date that he was one step ahead in meeting the family.
The proposal story: Three and a half years later, D.J. proposed during an ice-skating session at Penn's Landing. (The family was there for Georgie's youngest sister's birthday.) The soon-to-be-groom worked with Georgie's mom to design the ring — she has experience in the jewelry industry — and brought it along for his big moment, when he staged a fall on the ice.
"D.J. had played professional hockey in Sweden so I was highly confused," says Georgie. "Let me add that it was a dramatic fall, too." But then he got on one knee, and as Georgie was trying to help him up, he pulled out the ring.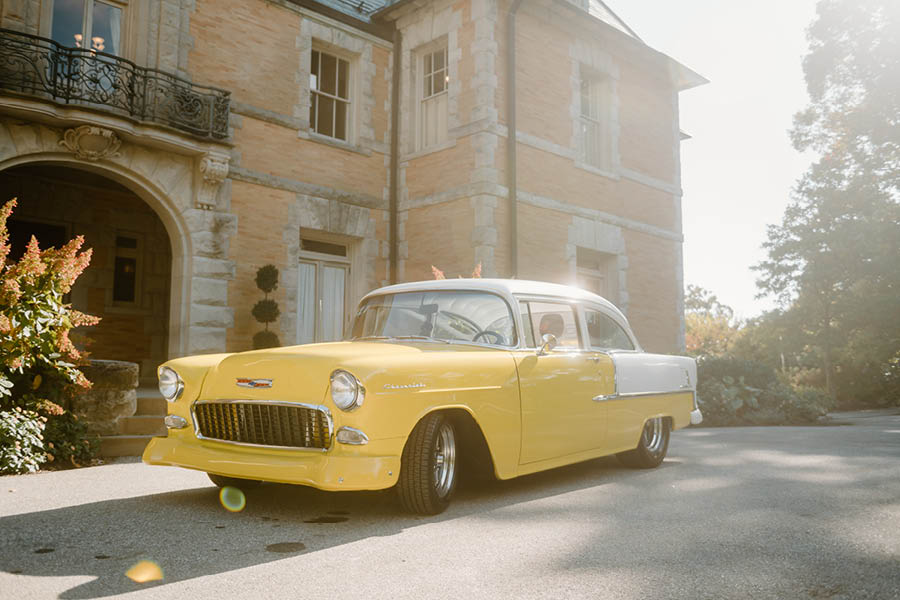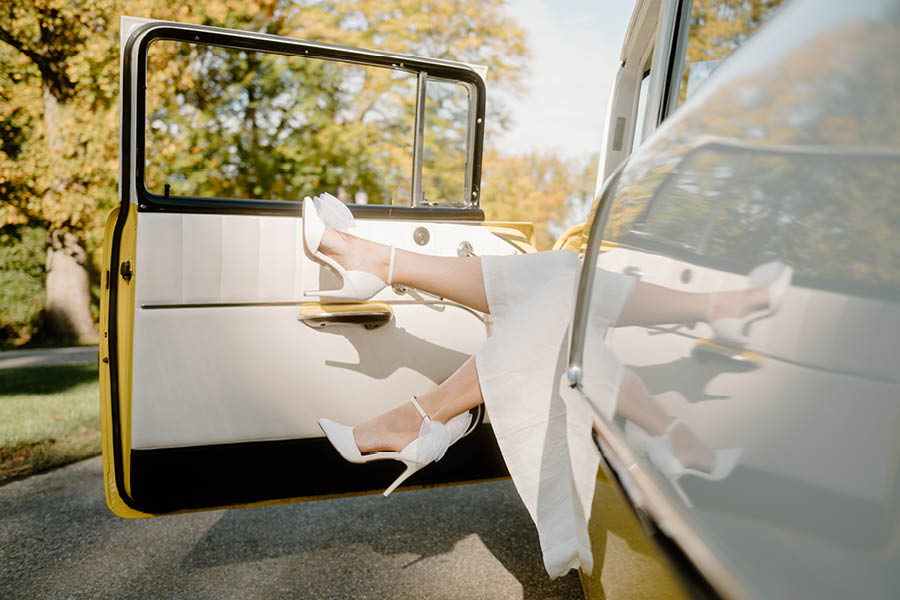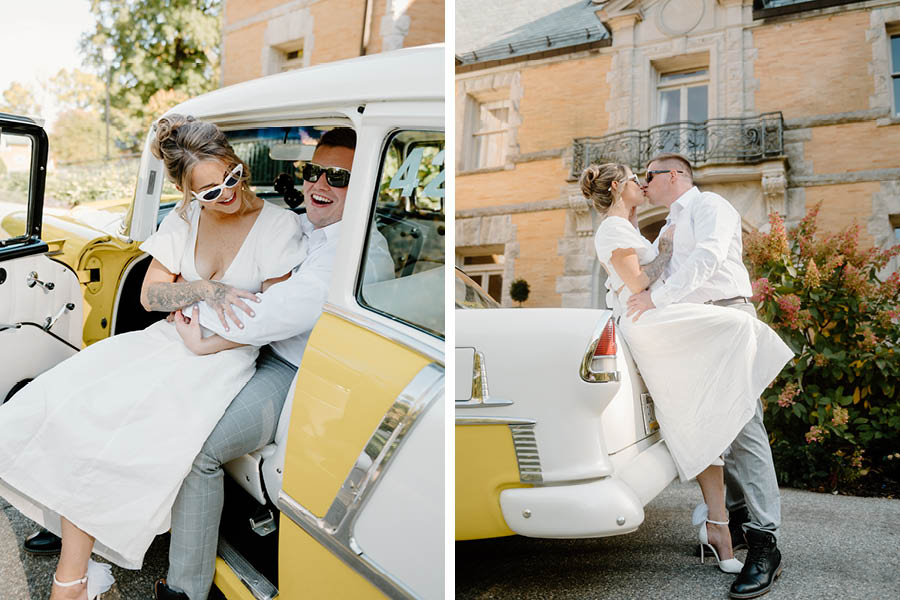 The engagement-session approach: D.J. introduced Georgie to Cairnwood Estate — located near his alma mater, Bryn Athyn College — and she immediately fell in love.
And when her friends offered to let them snap some photos with their 1955 Chevrolet, Georgie and D.J. knew they could mix a bit of romance with retro at the venue. Georgie donned a puff-sleeved dress and sweet bow heels, while D.J. stuck with crisp plaid pants.
Her updo and throwback sunnies completed the look.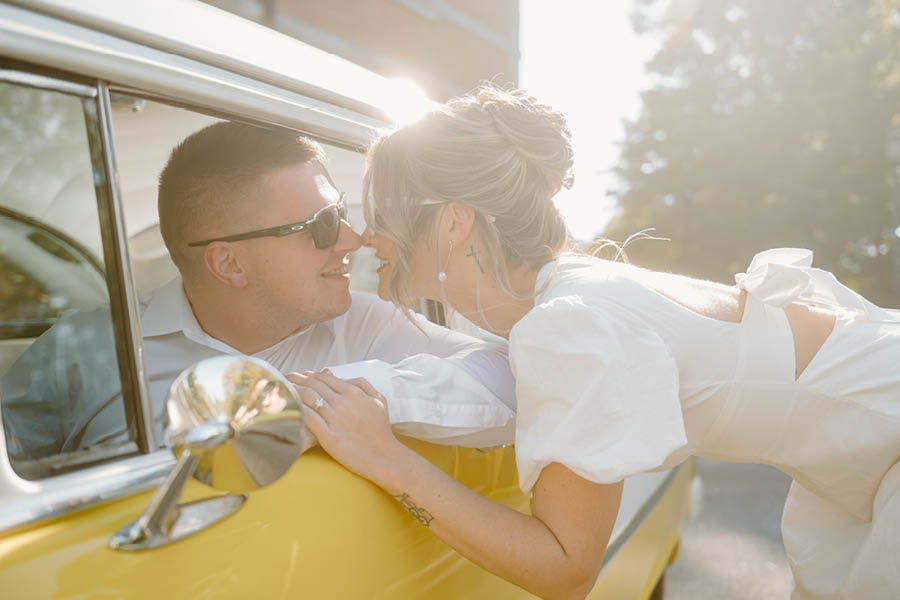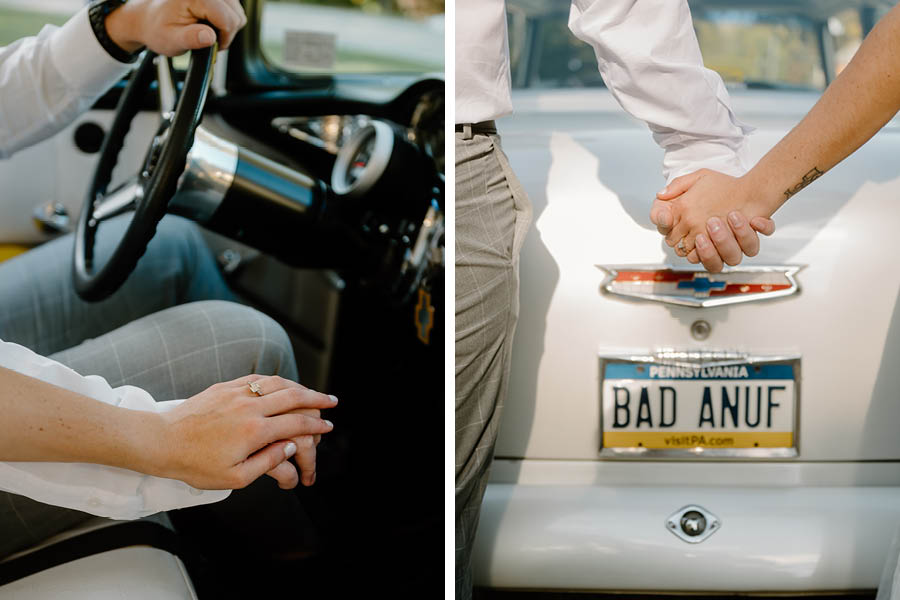 Some special sparkle: Because the couple got engaged about a year before taking engagement photos, Georgie says the session really jump-started the excitement.
"My cheeks hurt so bad by the end of the shoot from smiling so much," she says. The pair celebrated the day with a toast and used Georgie's grandmother's Waterford champagne flutes.
"It warmed my heart knowing that I had a touch of her there," she says. "I can't wait to use them on our wedding day."
The wedding plans: Georgie and D.J. will celebrate their nuptials on November 5th with a reception at River House at Odette's, a gorgeous luxury hotel on the Delaware in New Hope. And that classic Chevy will transport them from the ceremony to the party, too.
Get more great content from Philadelphia Wedding:
FACEBOOK | INSTAGRAM | NEWSLETTER
Getting married? Start and end your wedding planning journey with Philadelphia Weddings' guide to the best wedding vendors in the city.
---
---