News
At the Utopia Collective, You Can Plan Your Wedding and Decorate Your New Home
Dreamed up by Cara Reaves, the East Passyunk store is a one-stop shop for couples.
---
When local wedding planner, interior decorator and bride-to-be Cara Reaves signed the lease for her new Utopia Collective shop in East Passyunk in early March 2020, she had no idea that a few weeks later, she would have to put all opening plans on hold thanks to the pandemic. Nor did she think she'd have to postpone her September 2020 wedding at Stotesbury Mansion, but she had to do that, too. Yet Reaves took it in stride — much like the "Bride, Interrupted" merch she peddles at her store. "Let's just move forward" was her mantra. She kept her head down, built up her client roster, and stocked her shop with wedding decor, home and paper goods, accessories, jewelry and more, then officially opened in July.
Some eight months later, the Utopia Collective is a one-stop shop for wedding planning, design, decor for your home and life with your partner. "I started Utopia because I wanted to encompass all the things that I love," says the CEO and creative director, who formerly worked as an event manager with Cescaphe Event Group. She also wanted to fulfill a need for couples as they take the next step beyond the Big Day: "Right after they got married, a lot of the brides I worked with moved into a new house or moved in with their partners for the first time. I thought: What if I can keep working with these brides, but in another phase of their lives? So that was inspiration, too."
While the Utopia Collective draws shoppers beyond the wedding realm, Reaves says much of her customer base consists of recently engaged brides looking for inspo as they get into the planning process — they browse, ask questions, and shop around. "It's been a boutique-y experience for visitors, which I love," she says. "It's the vibe I wanted to have."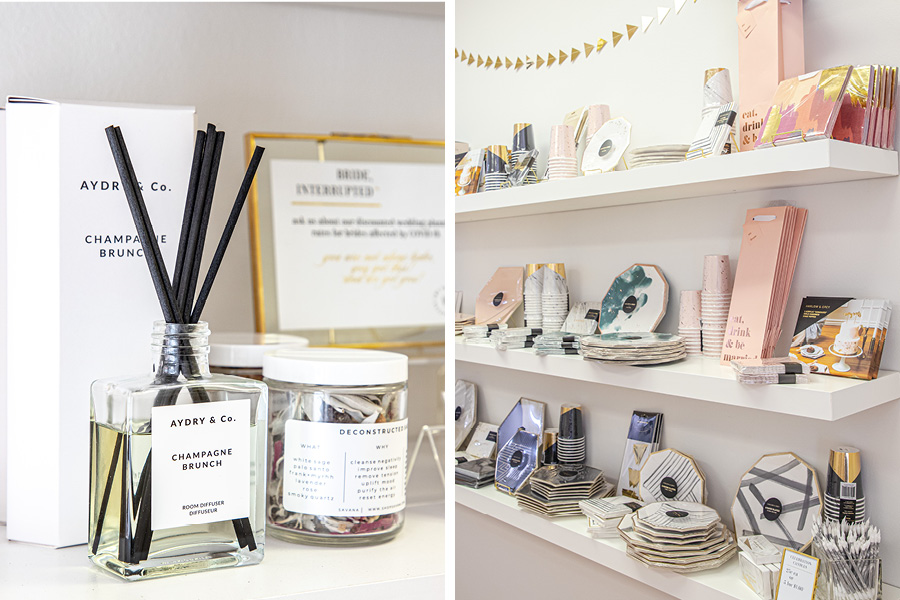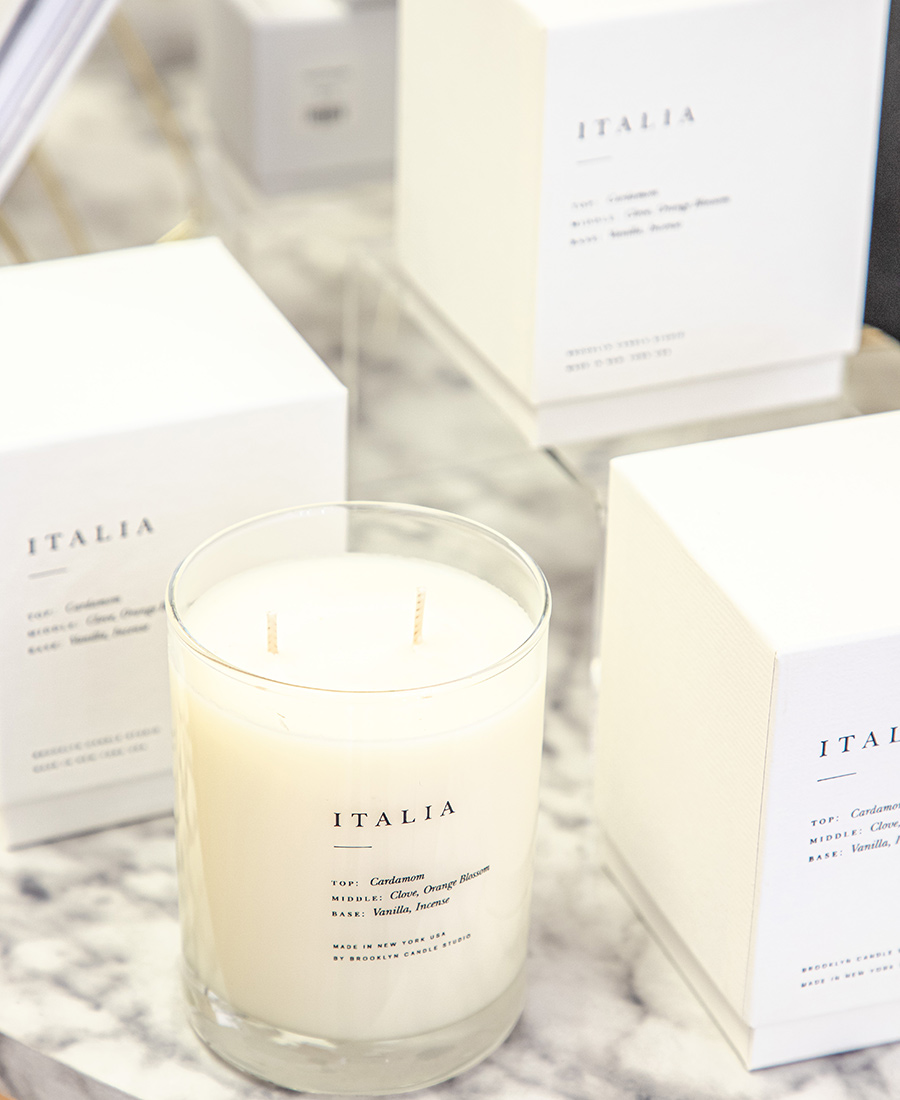 Interested in working with Reaves from wedding to home? "It really begins with the couple knowing that I also offer home stuff," she says. "If we click and they want to continue working with me, then it's just a separate project I take on. Wedding, check. Now, let's do home." She can help you revamp your full house, living room — whatever suits your fancy.
Reaves says she's seeing couples intentionally reusing tablescapes, candles, potted plants and vases from their Big Day in their interiors; that transitional capability was a big influence in the pieces she carries. (After all, most couples' wedding-day and home-decor sensibilities are similar, whether minimal or over-the-top.) She has four weddings on the books for 2021 — one in August and two in October, including one for a couple in Media who canceled their large celebration last year and pivoted to a 20-person affair at the home they recently purchased. (The bride's mother is a landscaper and is collaborating with Reaves to transform the yard.) Reaves's goal is to work on fewer weddings — no more than 24 a year — so she can really focus on her couples.
As for her own Big Day? Reaves and fiancé Robert Stipa rescheduled to April at the mansion, though they're prepared to pull their own backup plan. Perhaps they'll even elope in the Utopia Collective's bright surroundings, with a few family and friends on hand to celebrate. Someday, you may be able to get married there, too. "I kind of want to do it myself first," she says, "but the way it's laid out, I think it could work."
Ready to check it out yourself? The Utopia Collective is located at 1914 East Passyunk Avenue, East Passyunk. Private appointments can be made by calling 215-271-1011 or emailing hello@theutopiacollective. Store hours vary; check the shop's Instagram for the latest information.
Get more great content from Philadelphia Wedding:
FACEBOOK | INSTAGRAM | NEWSLETTER | PINTEREST
Getting married? Start and end your wedding planning journey with Philadelphia Weddings' guide to the best wedding vendors in the city.
---
---