This Creative Material Culture Wedding Gave Back to the LGBT Community
The couple donated to The Attic Youth Center in lieu of favors.
---
This vibrant Material Culture wedding photographed by Stesha Whitney embodied the couple's creativity and style, and made a positive impact on the LGBT community too. Below, see how they championed love in every possible way.
[Ed. Note: The coronavirus outbreak has impacted the wedding industry greatly, and we are committed to continually sharing pertinent news and information for and about couples who are navigating the impacts on their weddings and related events. We must also, however, serve as a resource for those preparing for weddings in the future, and honor weddings that have recently taken place. We are here to support past, present and future Philadelphia weddings.]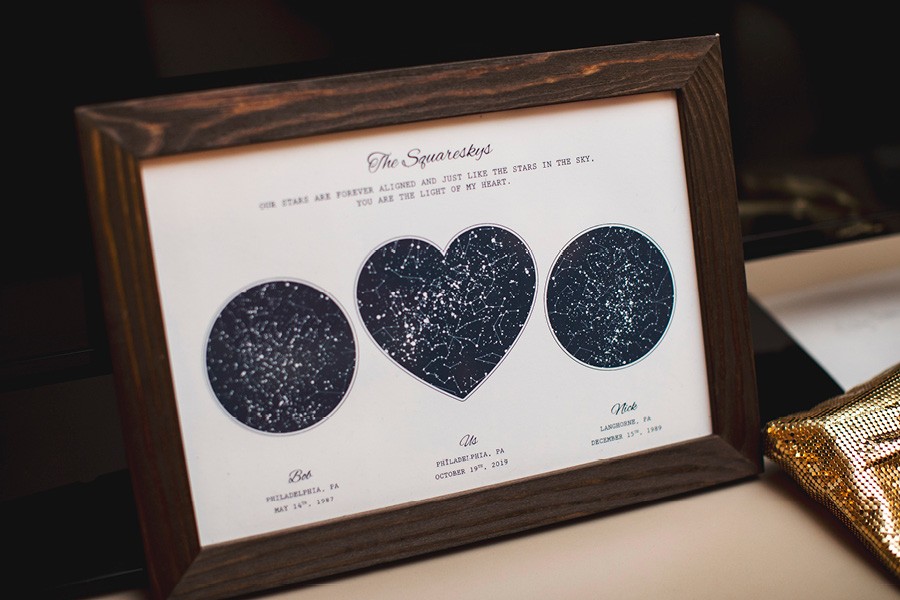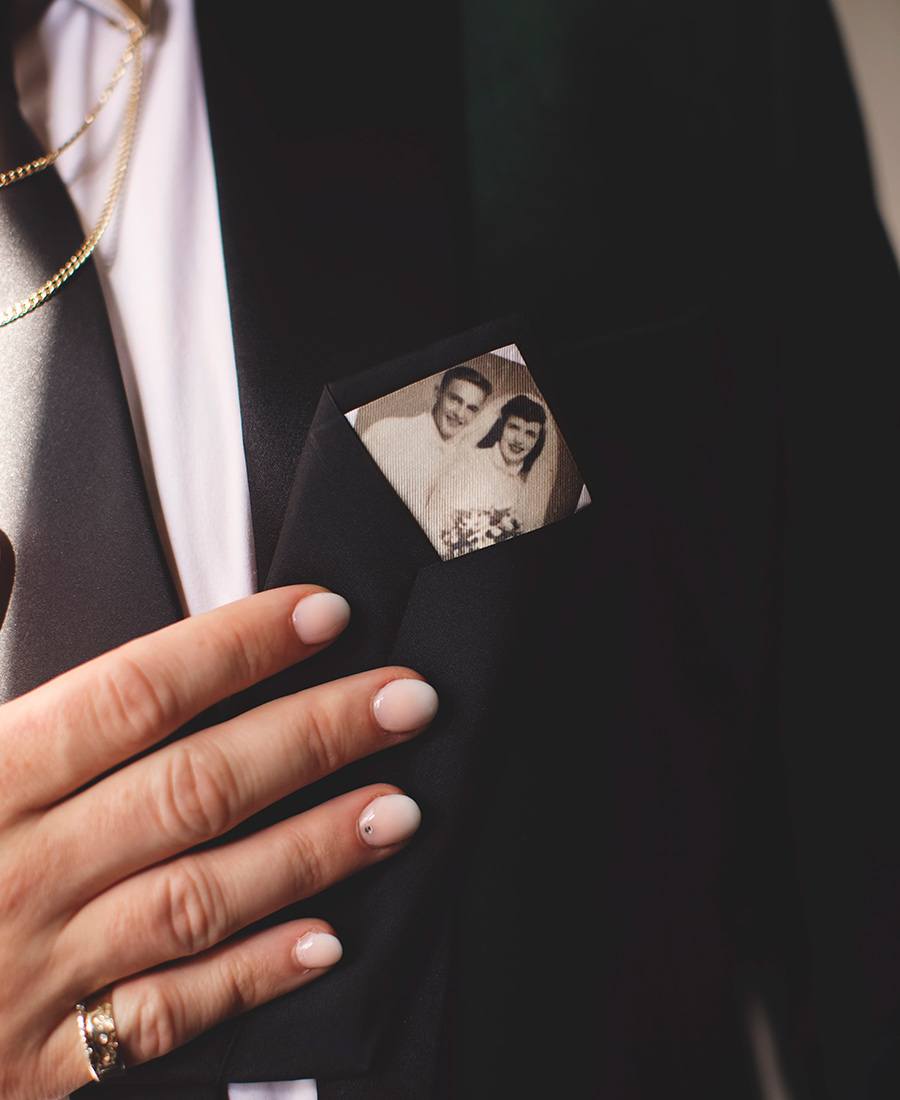 It's not surprising Bob Squaresky says that it felt like seeing an old friend again when he and Nicholas Madeja met for the first time: The two grew up only five minutes from one another in Bensalem and Newportville, respectively, but never crossed paths. That is, until 2015, when they both moved home from the city and connected via OKCupid. "There was a lot of trial and error to find a decent guy to talk to, so when this guy came across as funny, sweet and charming, I couldn't let him go," says Nick, a graphic designer at Kampus Klothes. Bob, a dietitian at the Children's Hospital of Philadelphia, confesses that he was a bit hesitant about dating online and "probably made Nick work a little too hard" before they finally went on a date.
That meet-cute? A cookie-making date at Bob's. "I was so nervous and paranoid about everything back then," Nick says. "I overanalyze every little detail and was nervous he wouldn't like me." His qualms were unfounded, because they dated for about three years before Bob staged an elaborate sunset proposal on the beach in Mykonos, Greece. He'd even brought Nick's best friend Amanda along to celebrate (though she didn't know about his surprise until the night before). "He got down on one knee and had a beautiful speech prepared," says Nick. "I don't even remember any of it because I blacked out from the shock!"
The duo was wed two and a half years later, on October 19th — national LGBT Center Awareness Day, an important occasion for the pair. The theme: Nothin' Fancy. Just LOVE. And their festivities at Material Culture embodied that aesthetic from first step down the aisle to last toast. Their wedding bands were made from jewelry passed down from Bob's late grandmother and Nick's mom. (Bob also wore a gold bracelet of his other grandmother, who had passed away four months earlier.) They included pride flag ribbons in their invites, which, by the way, Nick made — not to mention the bolo tie Bob wore.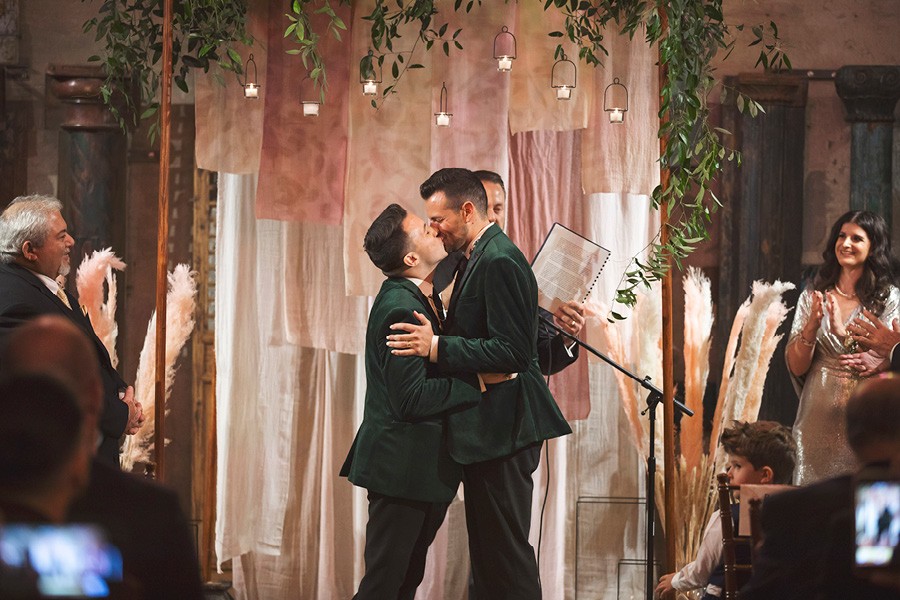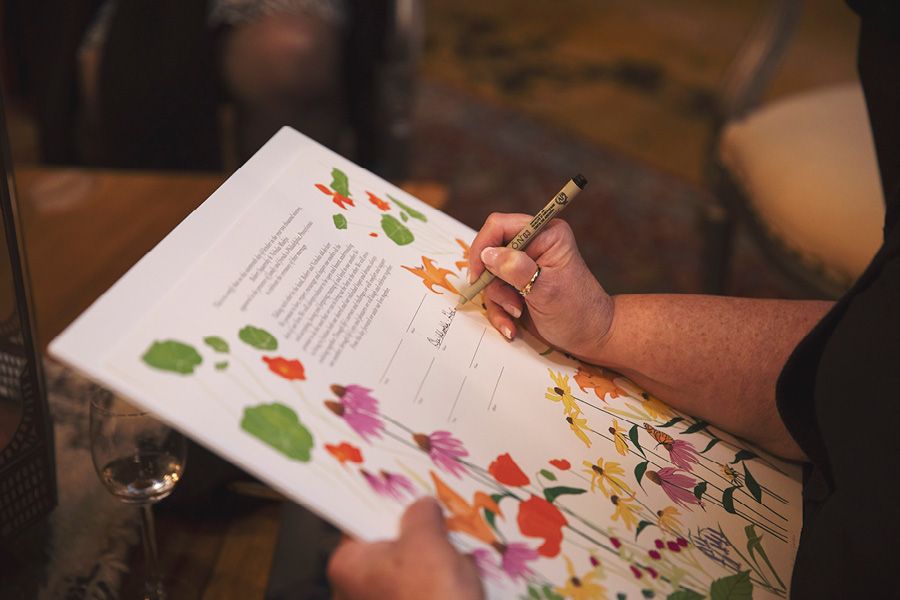 The couple wrote their own vows, and Nick says he still cries when he hears them (on their wedding video, which he says he watches daily). Another favorite element? The sweetheart table dreamed up by Kate Boyle of Sara Rea Design, with dried elements instead of flowers, pampas grass stalks in ivory and pink, and a folding fan for a backdrop. "I got chills and started crying when I first walked into the venue on our wedding day," says Nick. "It was so exciting and surreal to see everything set up after dreaming it up for years." He also helped Boyle bring her vision for the seating chart to life with silkscreen and embroidery.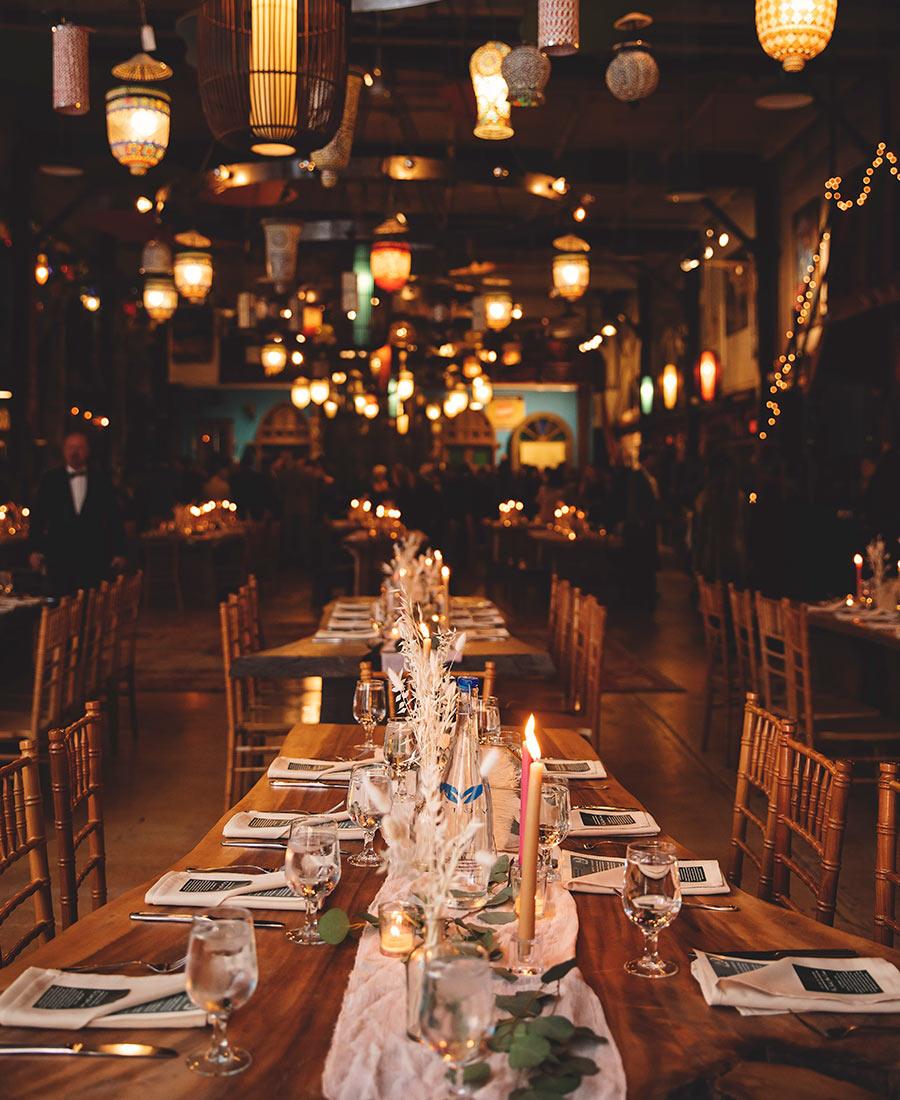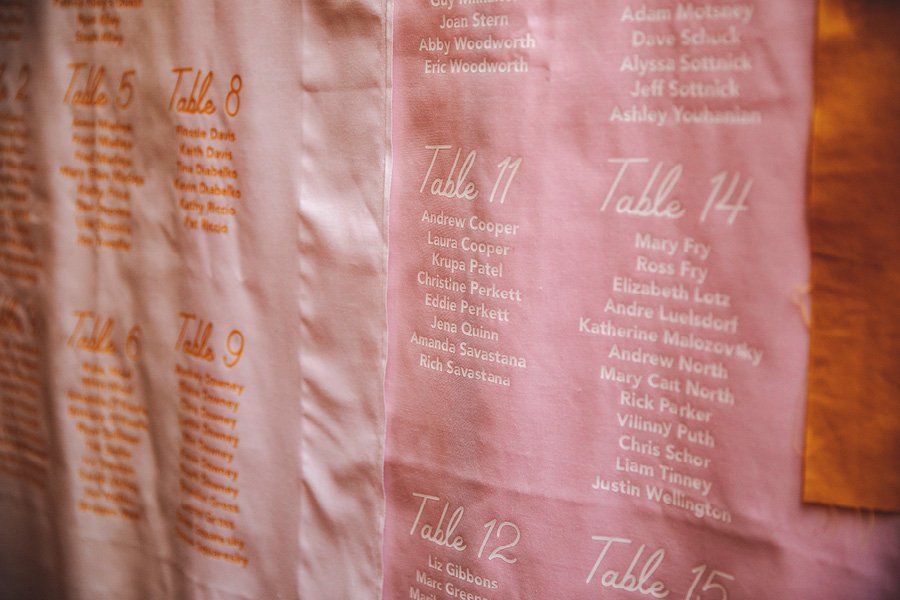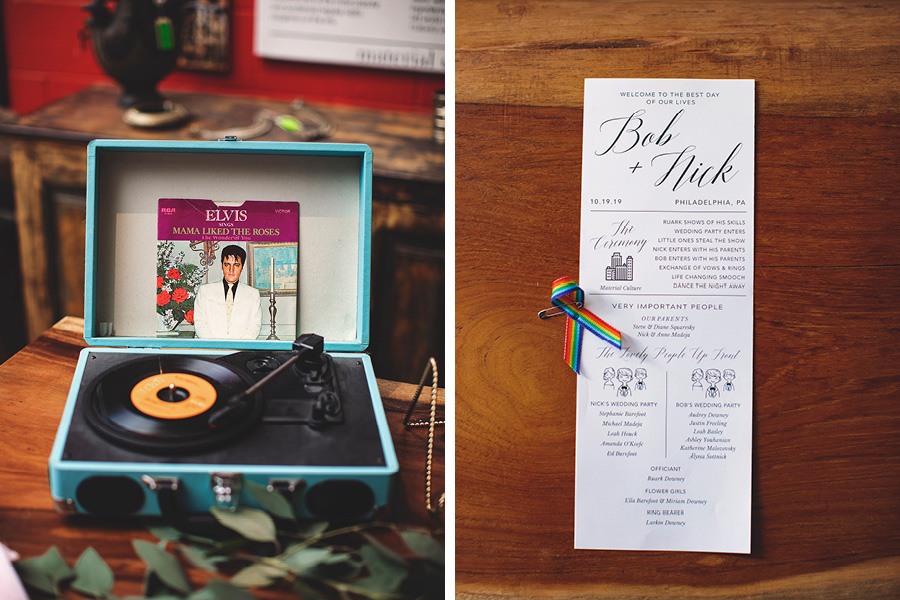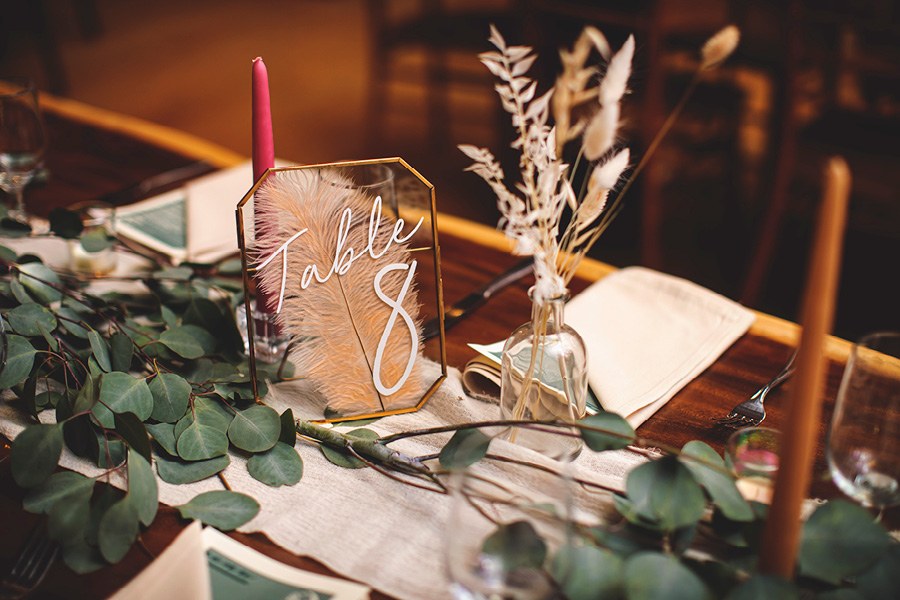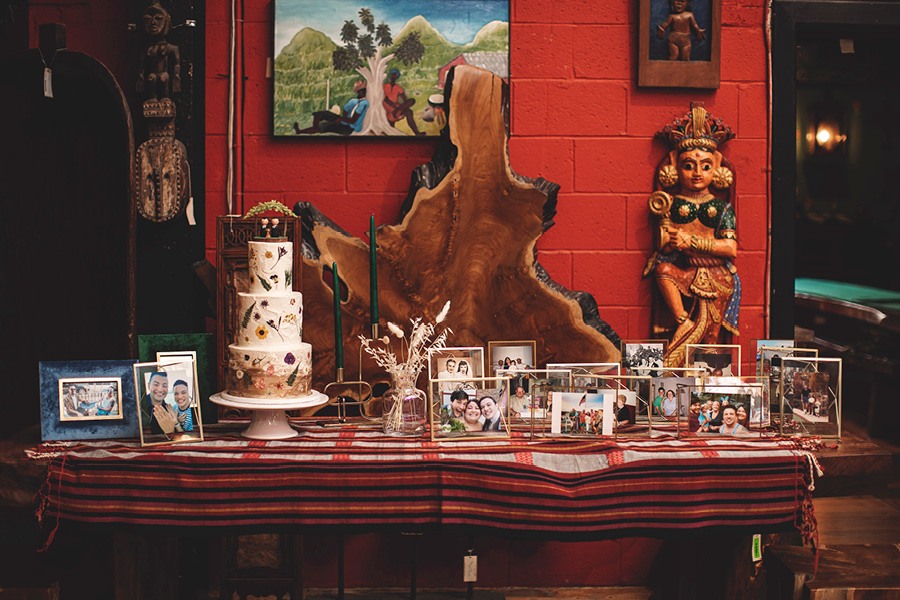 Guests noshed on dinner (herb-crusted salmon; yam, black bean and sweet corn empanadas; and braised beef short ribs) and danced to tunes by DJ Steve Kay. The couple's first dance was to "The Wonder of You," by the Villagers, and they topped off their floral-inspired cake by The Frosted Fox with a design by ArtWen that captured their wedding-day vibes so sweetly.
A last touch to tie it all together? Instead of favors, the couple made a donation to The Attic Youth Center in Philly in honor of their day. "While LGBT acceptance is growing in America, far too many are ostracized from their families and communities for coming out, which is why LGBT centers are still so important," says Nick. Just love, most certainly.
THE DETAILS
Photographer: Stesha Whitney | Venue: Material Culture | Planning/Design: Kate Boyle of Sara Rea Design | Catering: Baba Olga, lead by chef Aliza Green, in-house caterer at the venue | Suit Jackets: Express Men | Engagement Rings: Etsy | Custom Wedding Bands: Halloween | Hair & Makeup: Anthony Bernard's Salon | Cake: The Frosted Fox | Cake Topper: ArtWen | Invitations: Designed by Nicholas Madeja | Music/Entertainment: DJ Steve Kay | Transportation: Starr Tours | Videographer: Rose Nguyen
Get more great content from Philadelphia Wedding:
FACEBOOK | INSTAGRAM | NEWSLETTER | PINTEREST
Getting married? Start and end your wedding planning journey with Philadelphia Weddings' guide to the best wedding vendors in the city.
---
---