He Turned His Bakery into an Art Gallery of Their Most Magical Moments. Then, He Proposed.
Remember the Extra gum commercial that had everyone in tears? This is just like that, only better—cuz it's Philly.
---
Remember that Extra gum commercial? The one that had everyone in tears with the gum wrapper illustrations hanging in an art gallery? Get ready to ride that emotional roller coaster all over again, because we've now got our very own Philly version of the moment. After moving from Paris to Philly to pursue his dream—and his dream girl—the owner of J'aime French Bakery in Midtown Village turned said bakery into a pop-up art gallery dedicated to the Big Moments of their relationship, then got down on one knee to enact the only one that hadn't happened yet.
The couple: Abbey Gilligan and Bastien Ornano of Center City.
How they got together (as told by Abbey): It was my first trip abroad, and the purpose was to support a friend whose fashion collection was being shown in Paris. After the show, we decided to get some drinks. I met Bastien at the bar. We started talking, and at the time, he was planning on coming to the States in pursuit of a business dream. Without knowing anything about me, he mentioned that two weeks before, his dad had suggested Philadelphia as a potential city for the business. And gosh, I still remember that look on his face when I told him where I was from. We ended up going on an adventure together in Spain three weeks later. It wasn't long until fate took its course, and after visiting Philadelphia, he decided to move here to begin the business. Not only did we get our first apartment together, we also started J'aime French Bakery.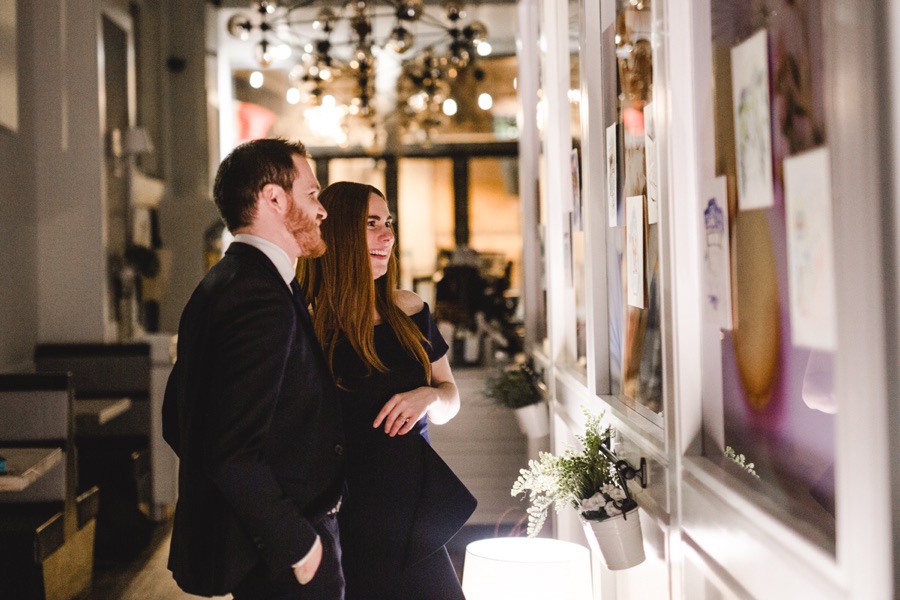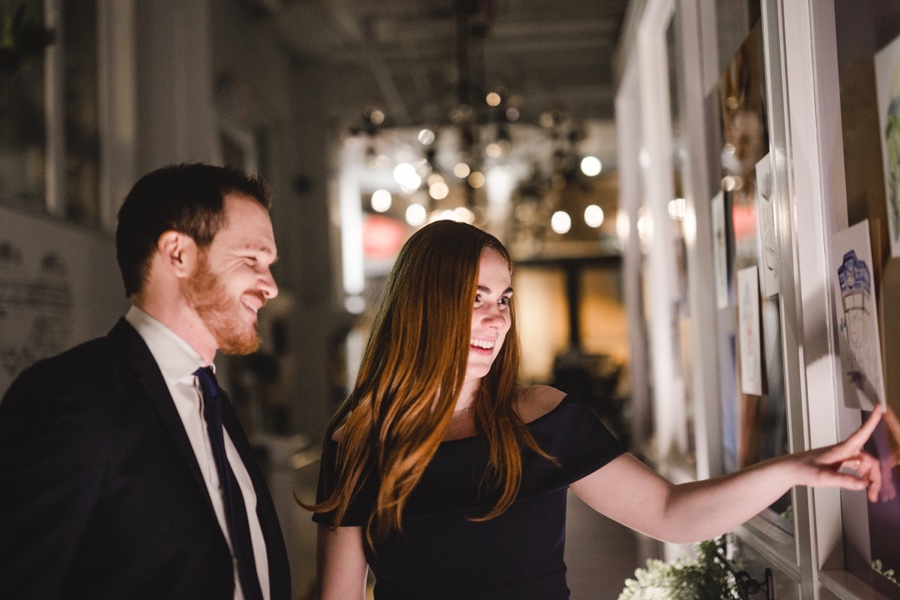 The proposal (as told by Bastien): I wanted to find a really unique and thoughtful way to propose. Abbey doesn't get a lot of normal couple time, so I wanted to make it up to her. I started planning the proposal in October by asking one of my former employees to draw the 15 most important moments of our love story as well as a custom ring box shaped like a book that would represent the storybook of our love. On Christmas Day, I asked for permission from her parents to marry her.
I decided to propose on January 4th because it was my grandma's birthday. The reason my grandma is really special to me is that she's the inspiration behind the bakery and the crêpes I make. Also, the fact that we were planning on attending a friend's wedding on that same 4th helped. We were wearing nice clothes, and Abbey wasn't expecting anything.
I asked some friends to help me set everything up at the bakery while we were at the wedding. Around 10 p.m., I told Abbey that the security system had detected motion at the bakery, so we needed to go check what was going on. When we got there, Elvis Presley's "Can't Help Falling in Love" was playing. I turned the lamps on, and she saw the hand-drawn pictures of our love story. That was when I got on one knee and asked her to be my lifetime partner. Considering how much Abbey makes me happy and how much she has done for me, I felt like it was the right time.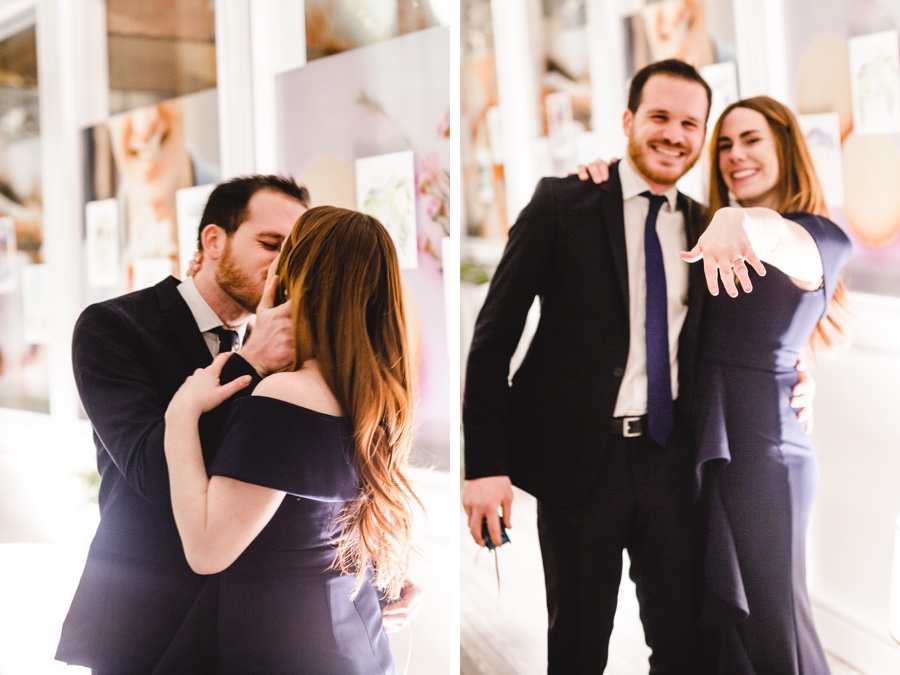 The wedding: January or August 2021. We're thinking of using one of the Cescaphe venues. When his family and friends come to Philly from France, staying in the city will make the logistics very manageable.
This story has been edited for clarity and length. The former employee who created the artwork and book-shaped ring box for the proposal is artist Domonique Alesi.
Get more great content from Philadelphia Wedding:
FACEBOOK | INSTAGRAM | NEWSLETTER | PINTEREST
Getting married? Start and end your wedding planning journey with Philadelphia Weddings' guide to the best wedding vendors in the city.
---