These Grooms-to-Be Wore Flower Suits and Flower Crowns for Their Flower-Filled Engagement Photos
*This* is how you commit to a theme.
---
Flowers on top of flowers on top of flowers sounds intense. So you, like us, may be surprised to learn that when done correctly, the results are truly stunning. Don't believe us? Just check out these beautiful photos by Tara Beth Photography. Taken at Longwood Gardens, they'll have you ready for spring (even though winter is only just beginning).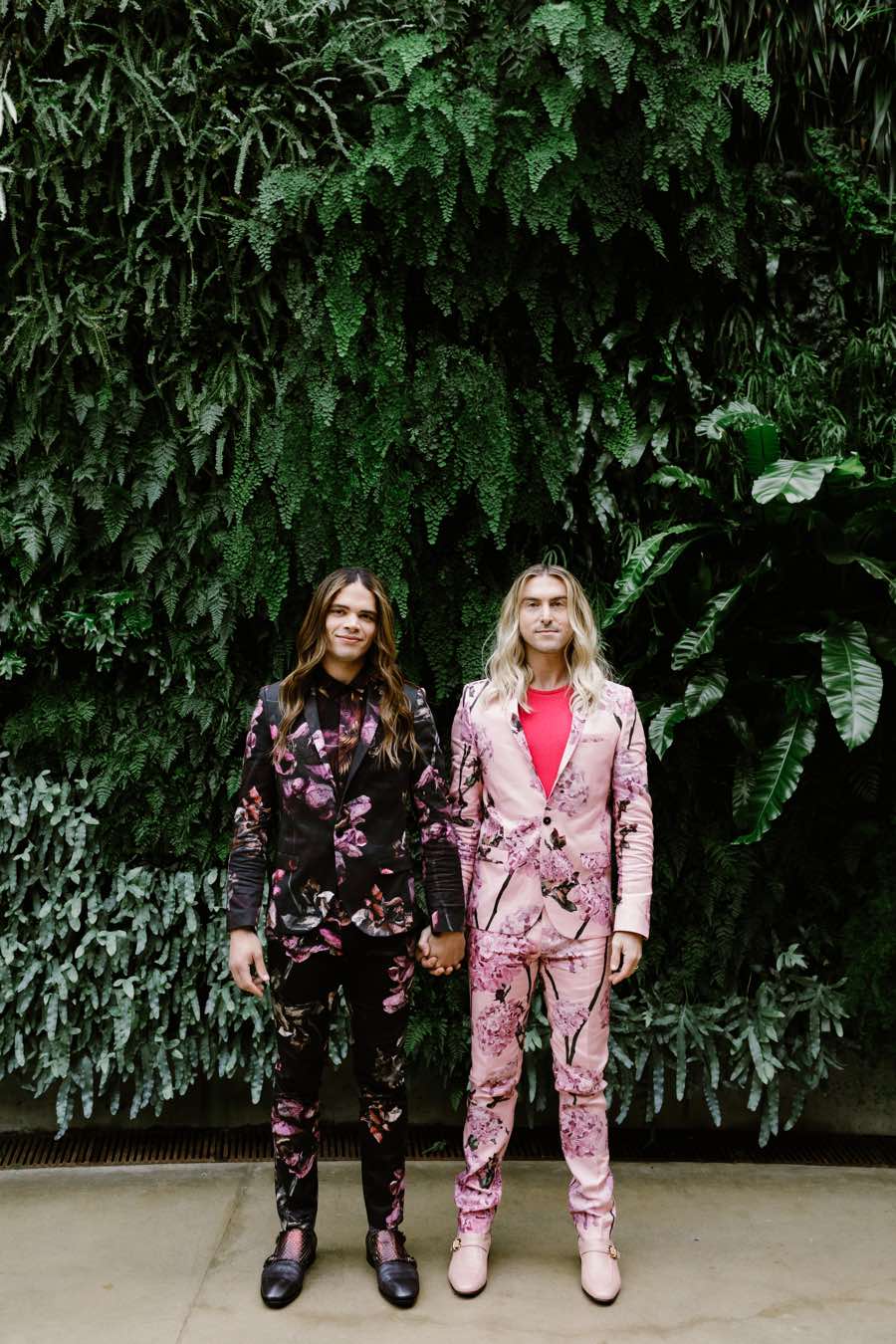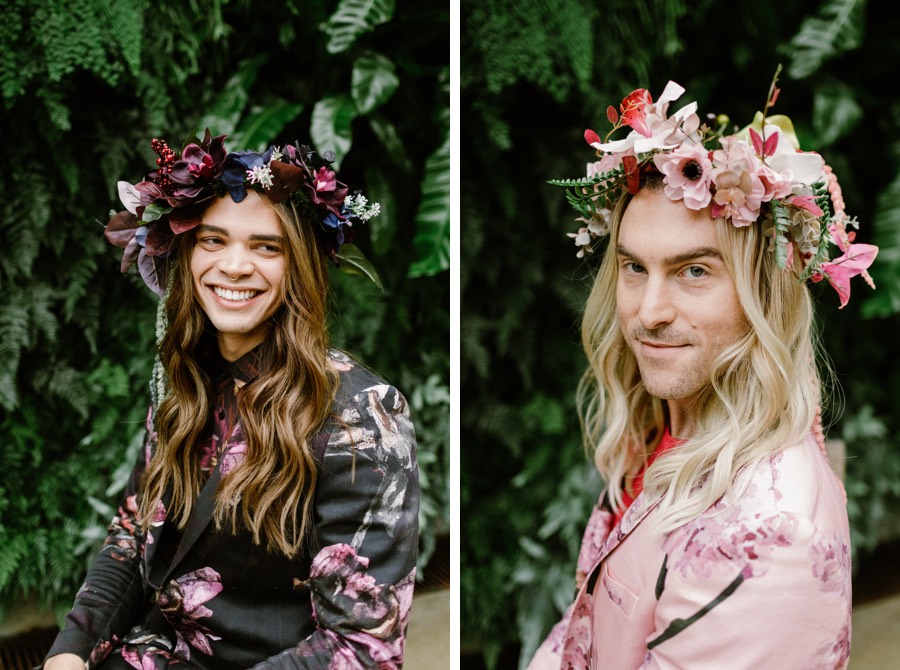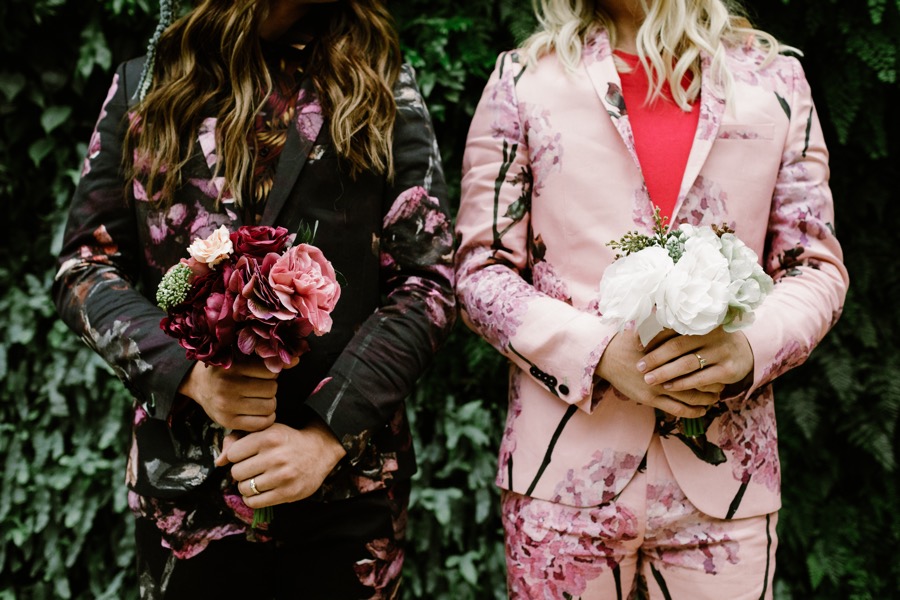 The couple: Garrett Olthuis and Sean Green, Queen Village residents who own and operate Fifth and Fitz hair salon.
How they met: Garrett and Sean met 12 years ago at GayBINGO. Garrett was a performer at the event, and he was "taken" by Sean when Sean was brought on stage as a volunteer. "I guess you could say it was love at first sight," Garrett says.
The engagement: The pair dated for four years before going their separate ways. They reunited several years later, and after three years back together, they decided to get engaged. Garrett took stones from his mother and grandmother to Bario Neil, then asked Sean how he would like his stone set. They both got rings.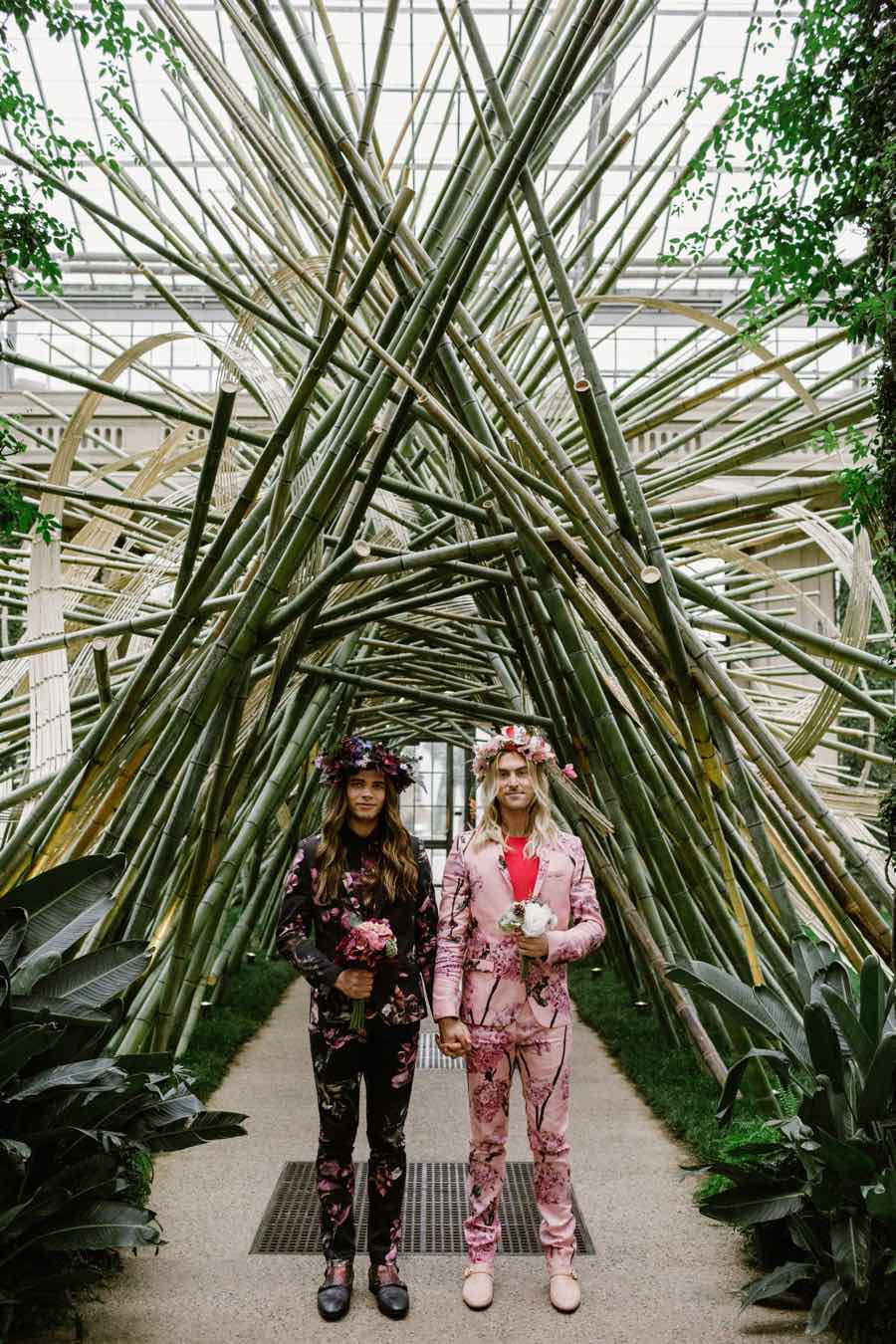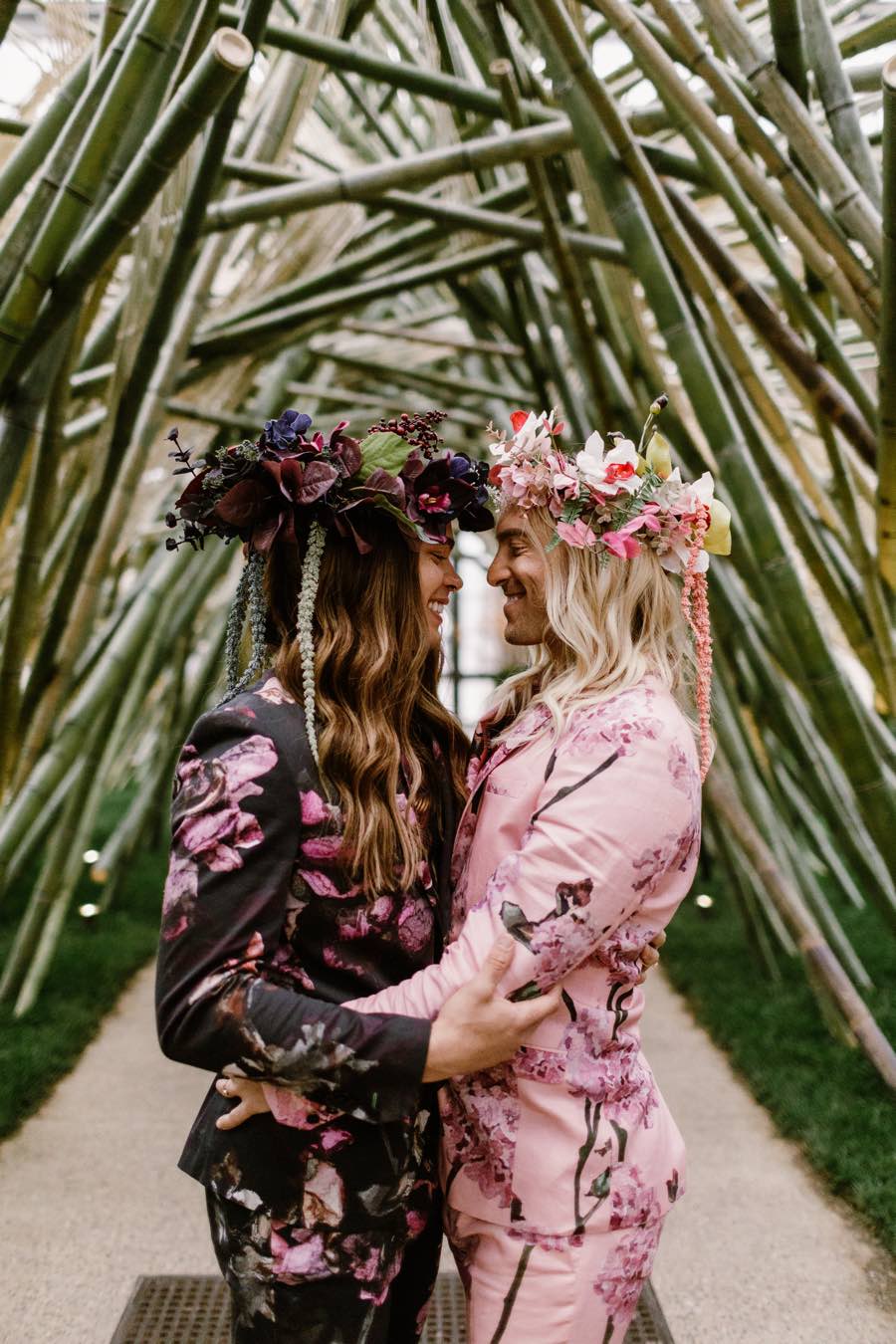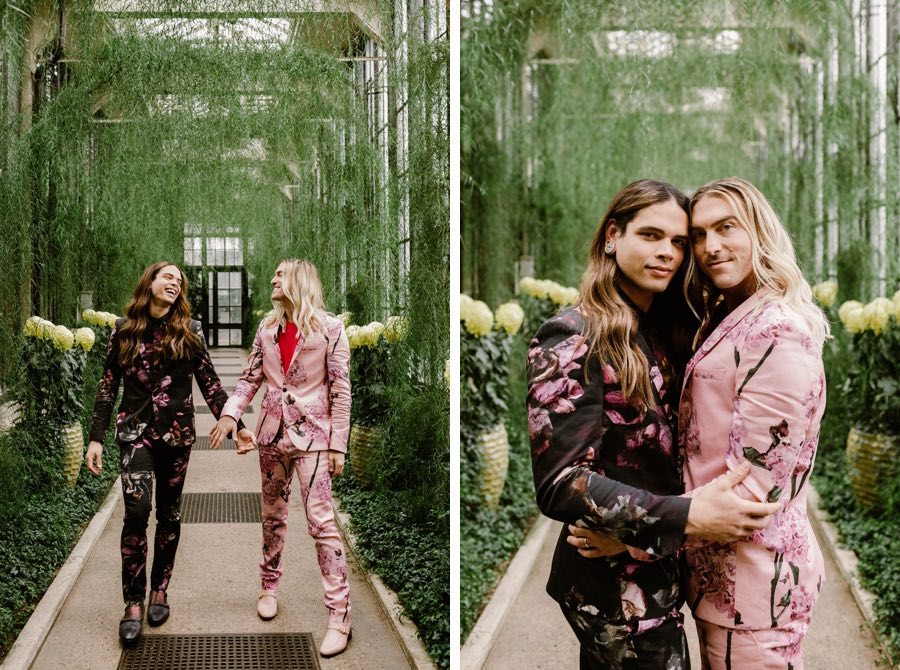 About the engagement session (as told by Garrett): First, the suits: We love Twisted Tailor; they have all kinds of interesting prints. We both have a soft spot for plants and major green thumbs. We try to visit green spaces when we travel and are in awe of how magnificent Longwood Gardens is. It seemed as if Longwood Gardens would be the only backdrop appropriate for the suits, so we did it. Our friend Shannon Donahue was married in Ireland this past Easter, and we were very jealous of her flower crown — hence our very own versions. They were a project we crafted ourselves to match our suits.
The hairstyle (as told by Garrett): Waves are definitely a go-to of ours. We try to stay away from heat as much as we can and opt to air dry most days. When you need a glow up, a few minutes with curling iron can work wonders.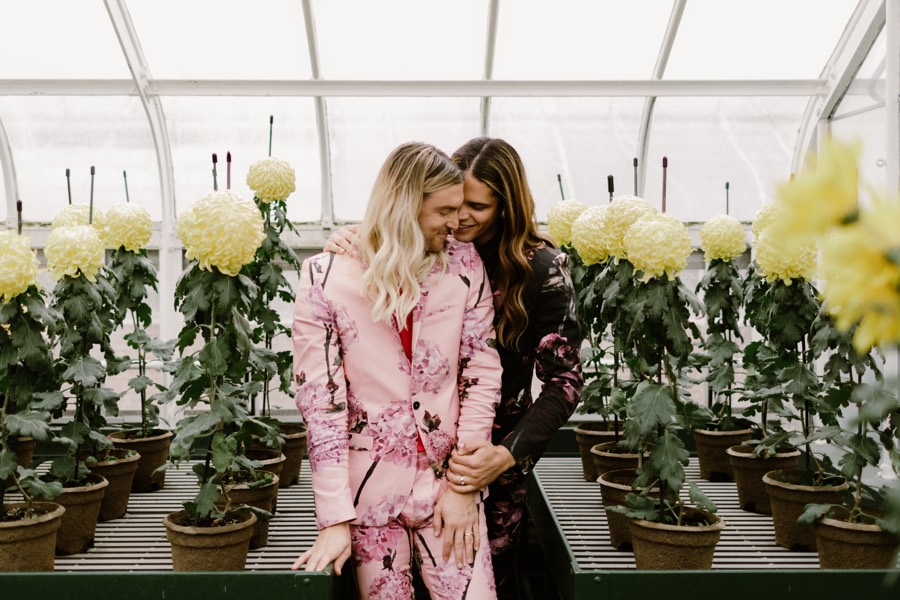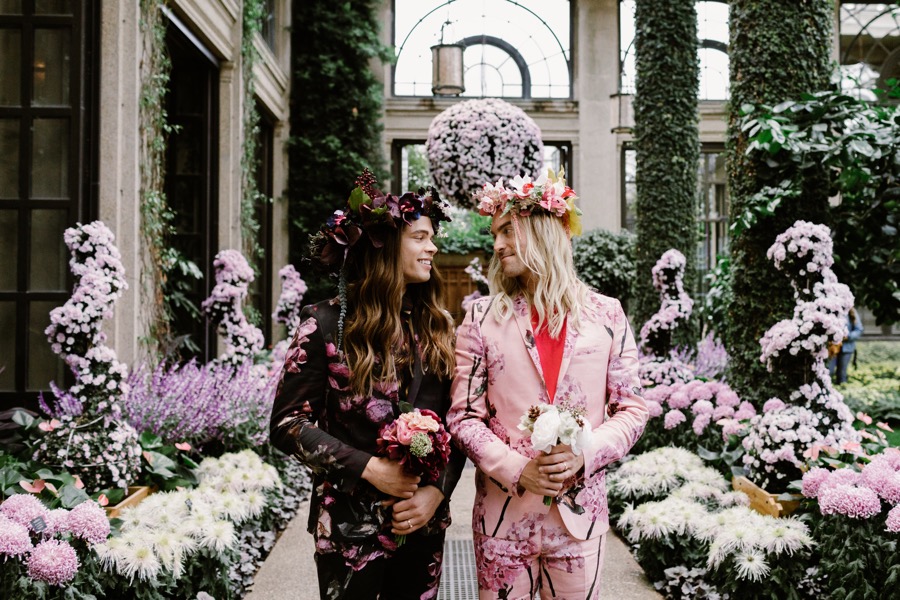 Congrats to Garrett and Sean, who are getting married next spring at GayBINGO's annual black tie gala at the Loews hotel.
This story has been edited for clarity and length. Want to see your big moment on this blog? Learn how to submit your engagement or wedding photos to our editors here.
Get more great content from Philadelphia Wedding:
FACEBOOK | INSTAGRAM | NEWSLETTER | PINTEREST
Getting married? Start and end your wedding planning journey with Philadelphia Weddings' guide to the best wedding vendors in the city.
---