This Fourth of July Wedding Is Red, White and Beautiful
The photo booth and the signature cocktails were perfectly patriotic.
---
Spicing up a summer wedding is all about putting your spin on the Big Day. Take the bride and groom behind this Fourth of July wedding, who elegantly included red, white and blue details into their celebration set on a rustic farm in Lancaster. Photographed by Samatha Jay Photography, the day included patriotic wedding cocktails, Baggo — and lots of American flags — and managed to do the impossible: pulling off a theme that could easily go too far over-the-top in a classy, charming way.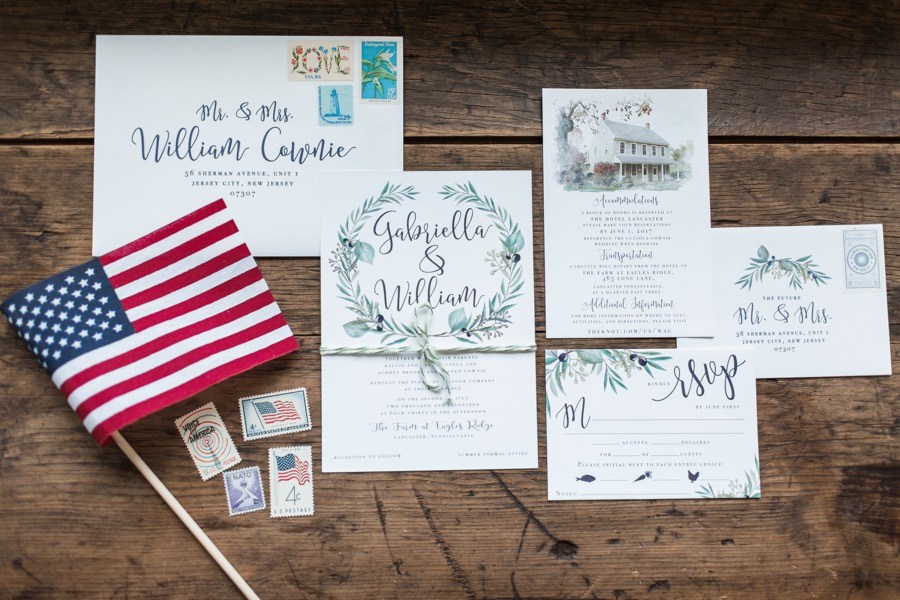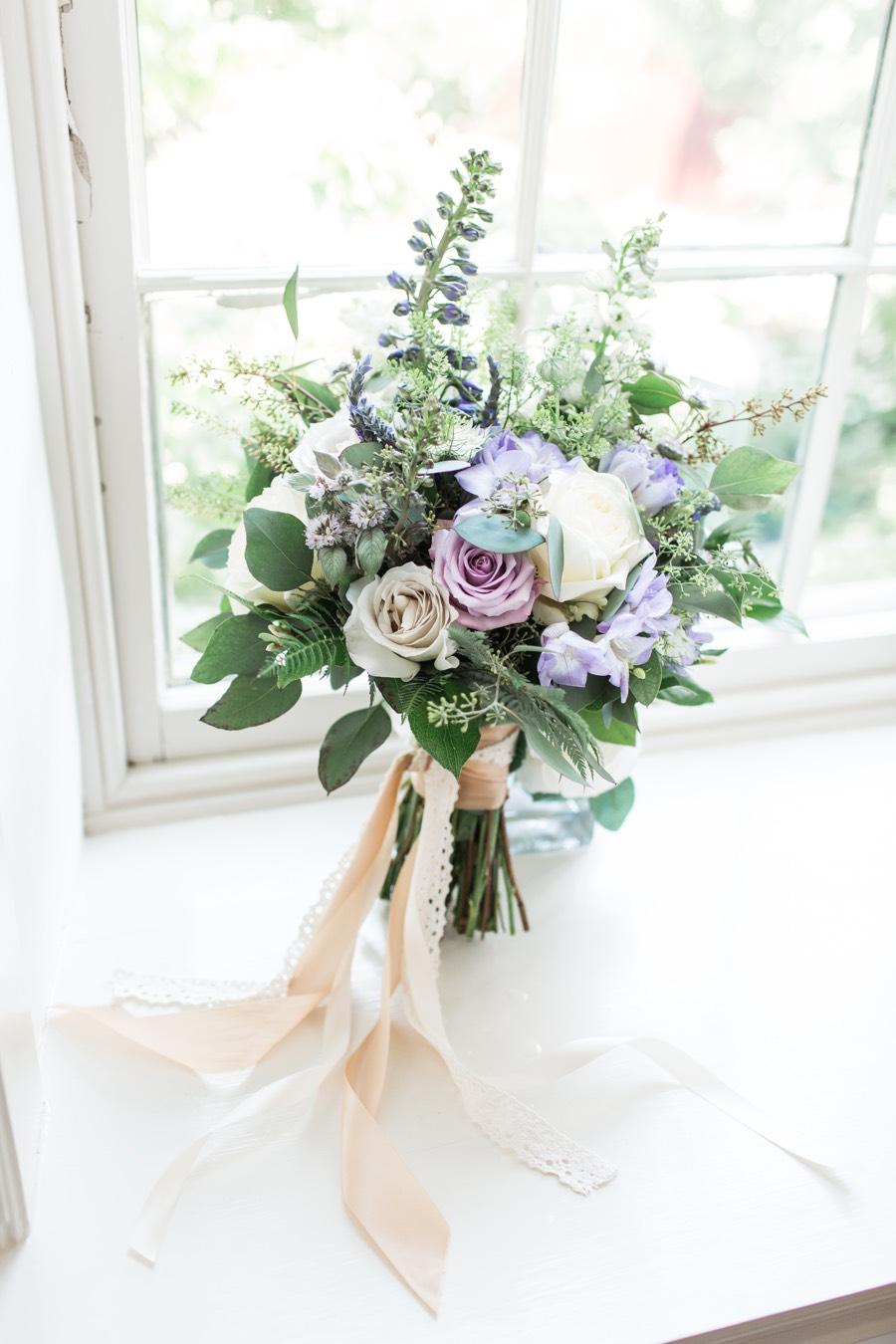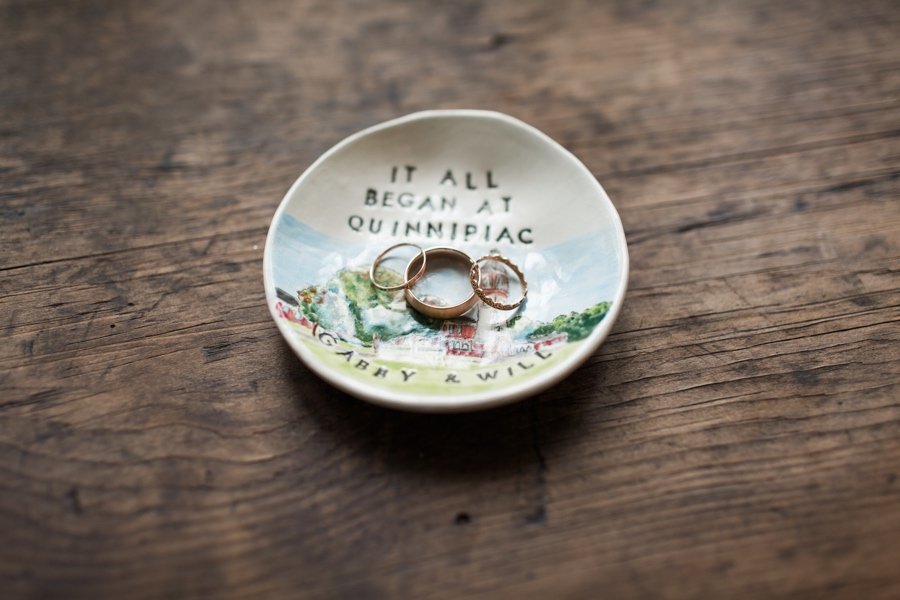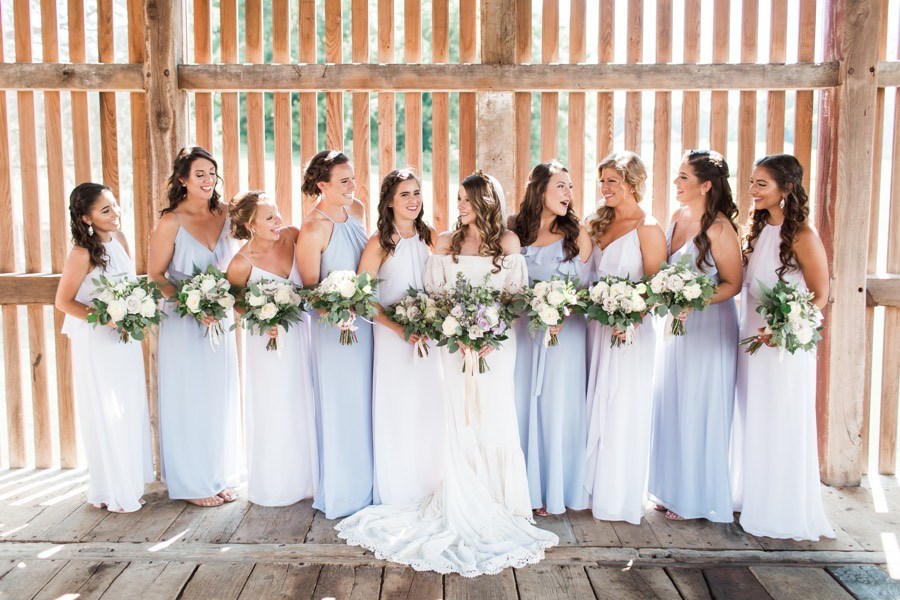 Gabriella Cuzzola and Will Cownie met during their freshman year of college when they lived in the same dorm building, and it wasn't long until their friendship turned romantic. By Superbowl Sunday, the pair shared their first kiss. Not long after, Will had to attend a murder trial for a legal studies class, and Gabriella tagged along. According to Gabriella, the unusual first date — the pair shared an iPod and discussed their favorite music on the way home — led her to fall hard for Will.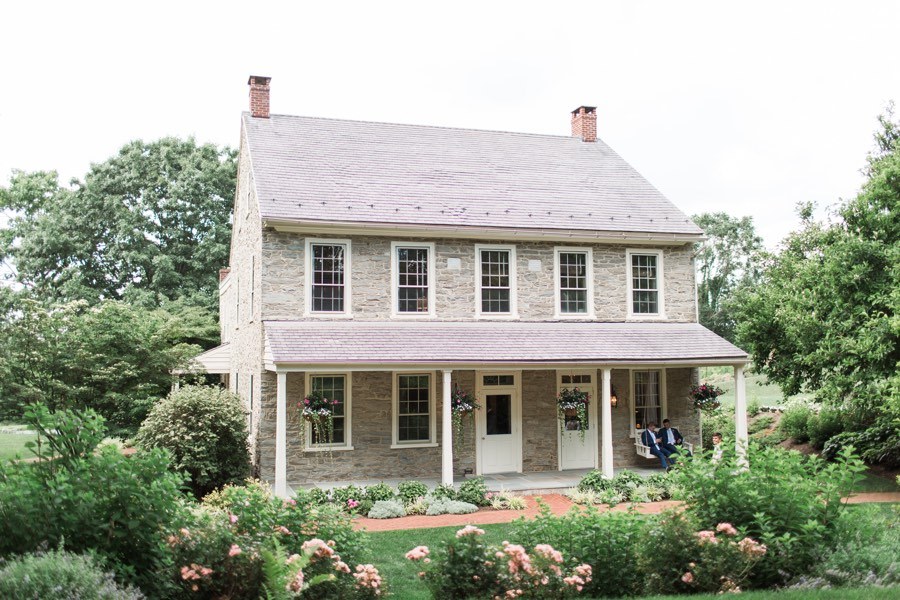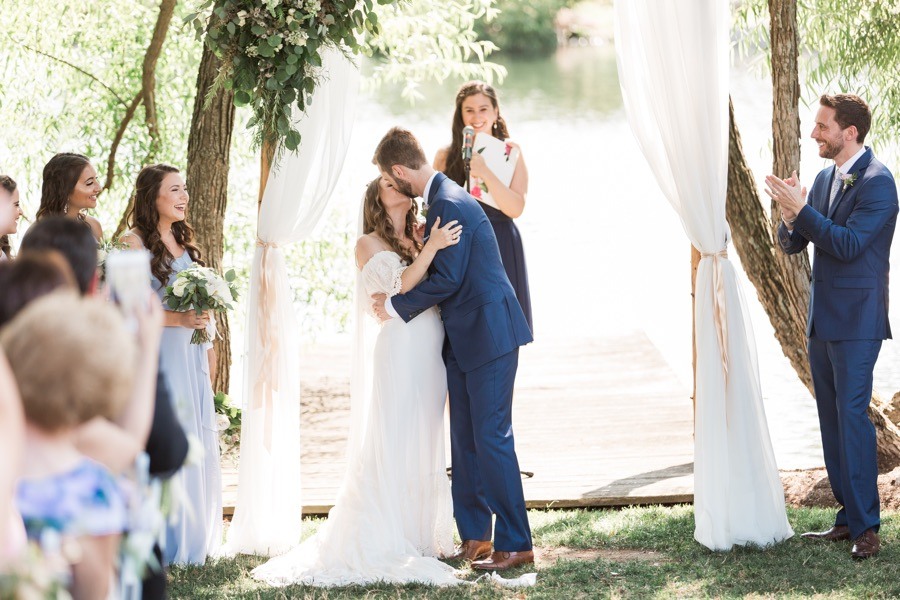 Seven-and-a-half years later, the couple took a day trip to a park on the Hudson River. Gabriella, who works in higher education, expected to spend the day on a hike with their dog Giorgio, and Will, an accountant, had told her to bring her camera along because "the hike had amazing views."
She didn't sense anything out of the ordinary, not even when Will asked her to put the camera on a timer in the middle of the woods. After the camera snapped a few photos, Gabriella went to check the results as Will suggested they take another photo without their dog. "By the time I had made it around the bend to meet him in the picture, he was on his knee!" Gabriella says.
"She saw me get down on one knee, stopped, put her hands up to cover her mouth and slowly walked toward me," Will remembers. "After she stopped crying, she said yes! My first thought was to tell Giorgio the good news, but he seemed upset to have been excluded from the second round of pictures."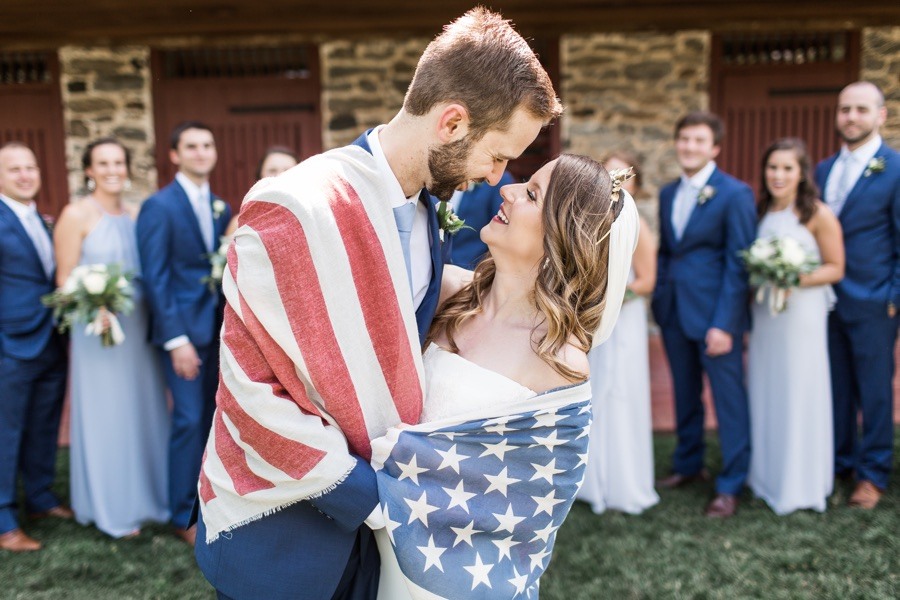 After a year-and-a-half engagement, the pair said "I do" at a Fourth of July wedding at the Farm at Eagles Ridge in Lancaster. The rustic red, white and blue celebration began with a touching ceremony officiated by a close friend of the couple that lead into a cocktail hour featuring signature holiday drinks. At the reception, guests dined on fresh berry salad, honey pepper fried chicken, lavender mashed sweet potatoes, grilled salmon, creamy rose pasta and roasted eggplant rolls; they were also treated to bottles of red wine created and bottled by Gabriella's family.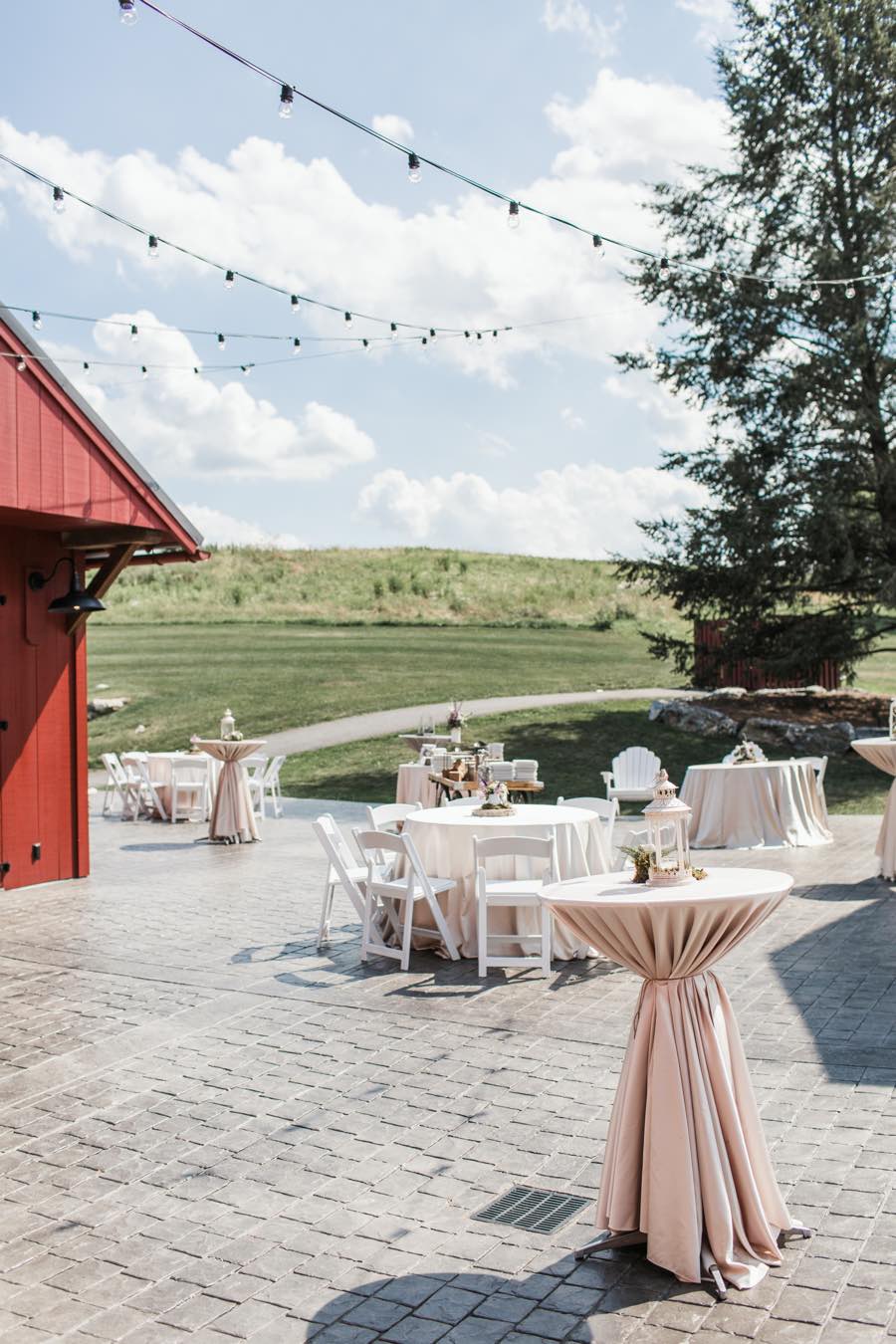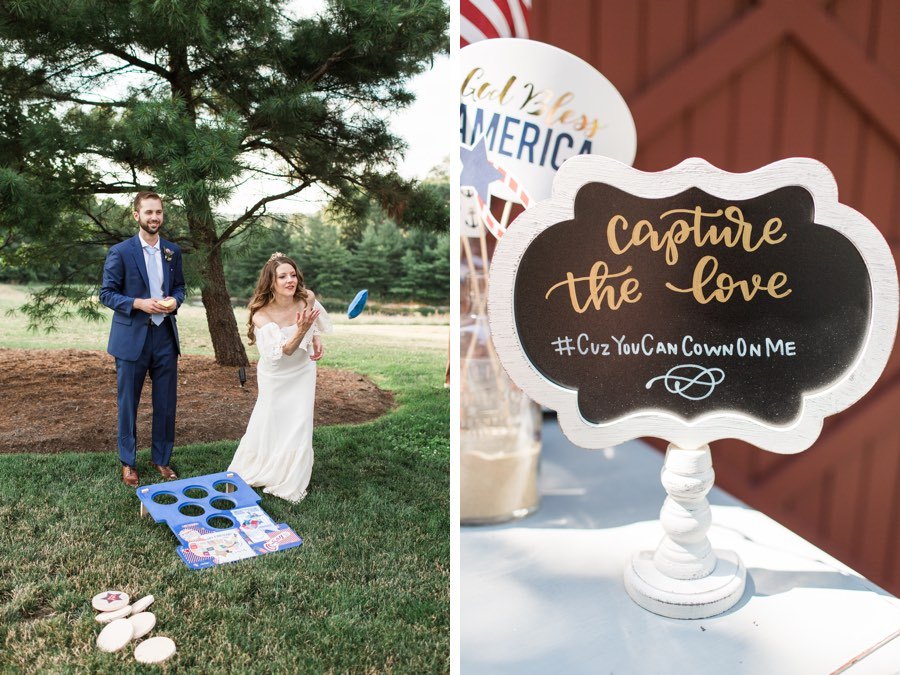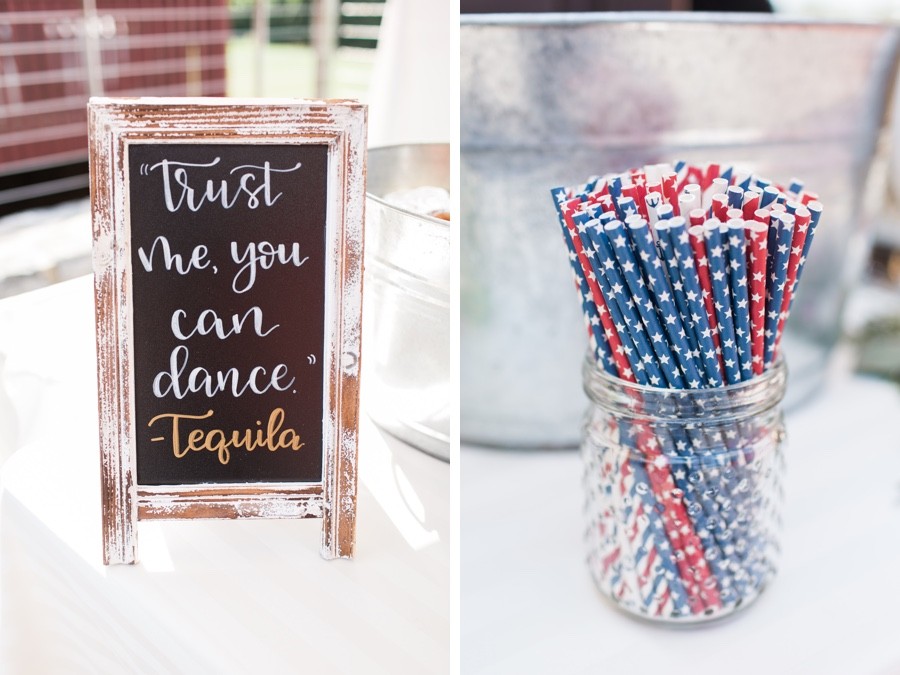 For both Gabriella and Will, the most touching part of the day was the bride's walk down the aisle. An instrumental version of "Breathless" by Better Than Ezra played as Gabriella, her father by her side, descended the path toward her family, Will's family and, most importantly, the groom himself. Of the moment, Gabriella remembers, "I saw Will, and it took my breath away completely."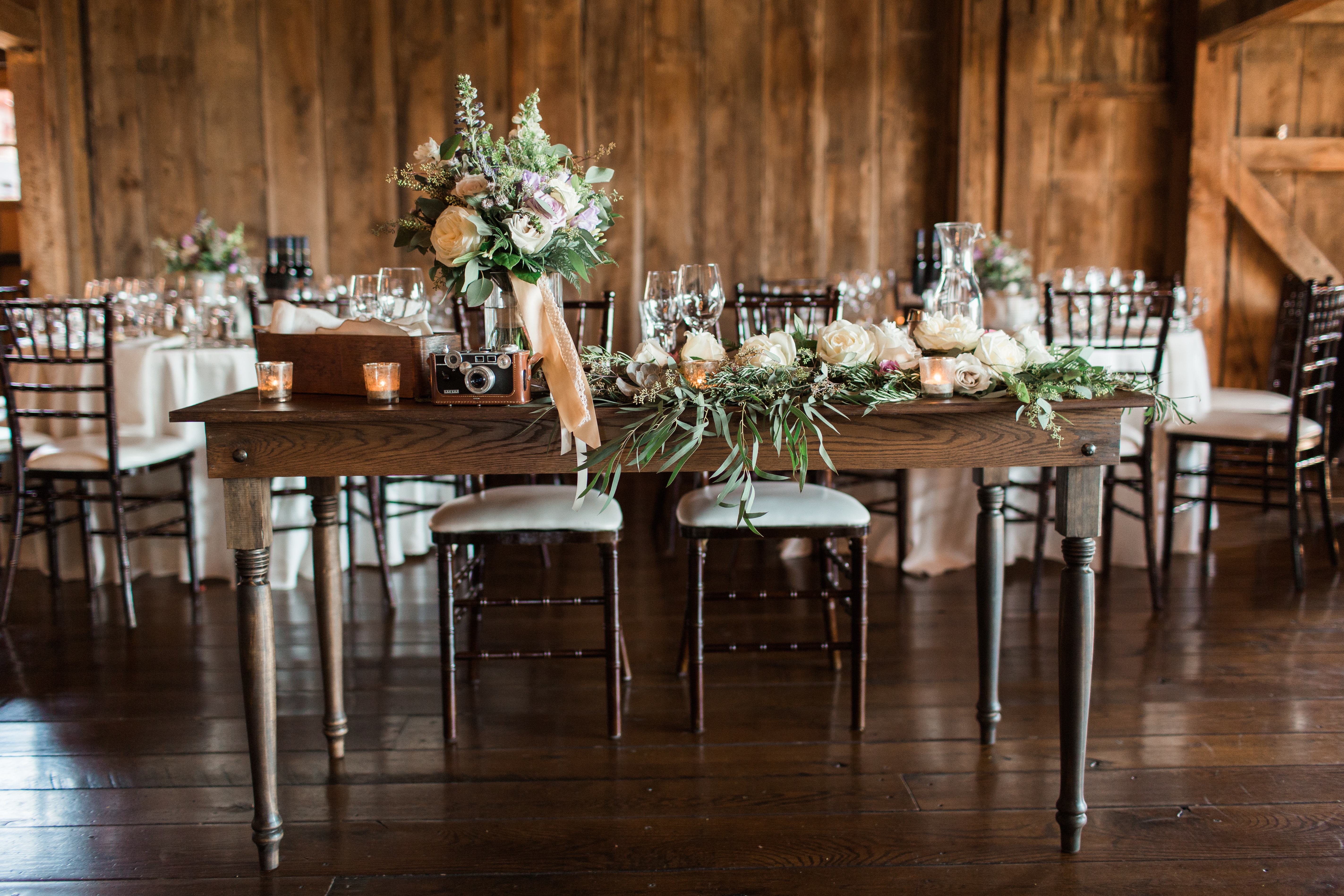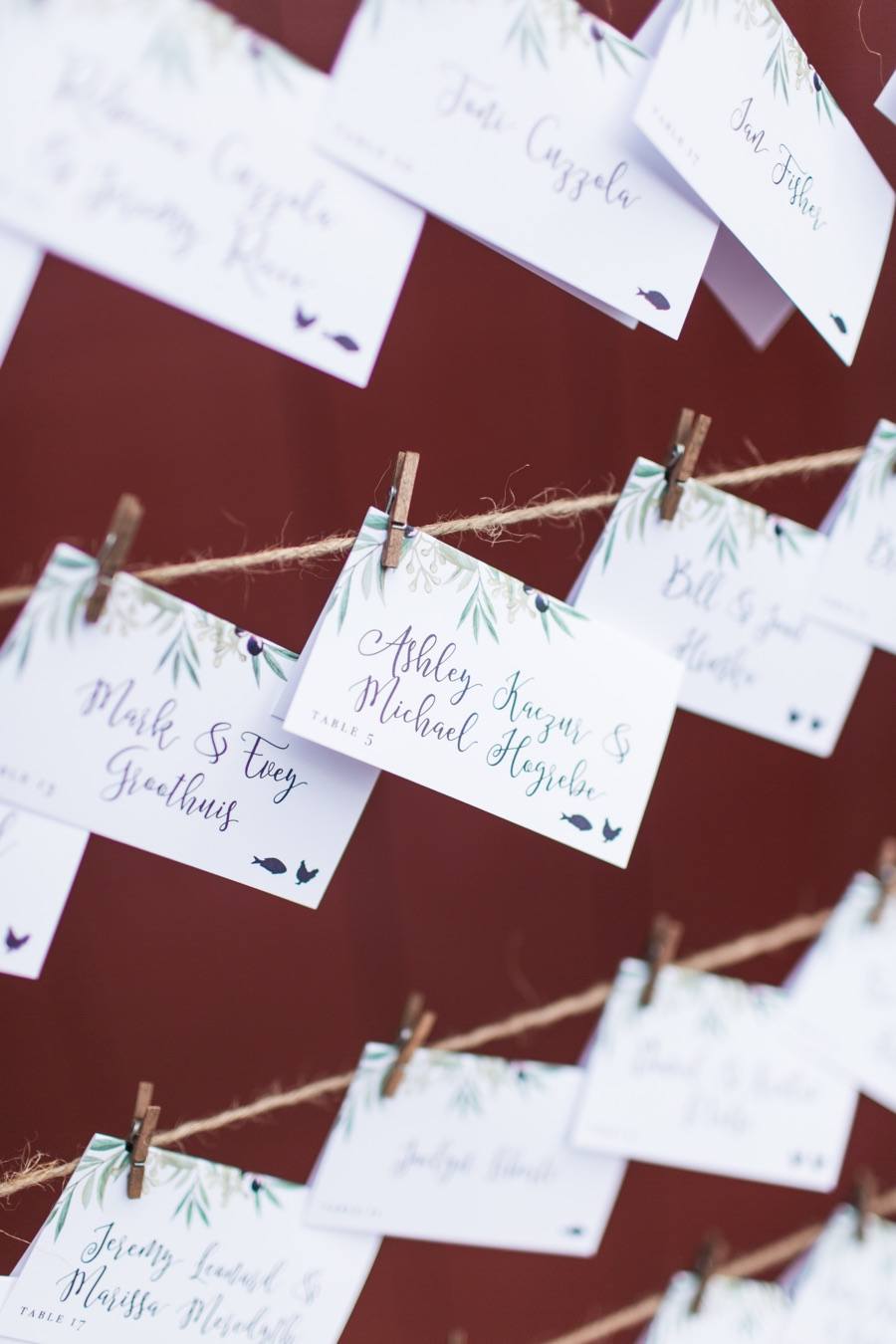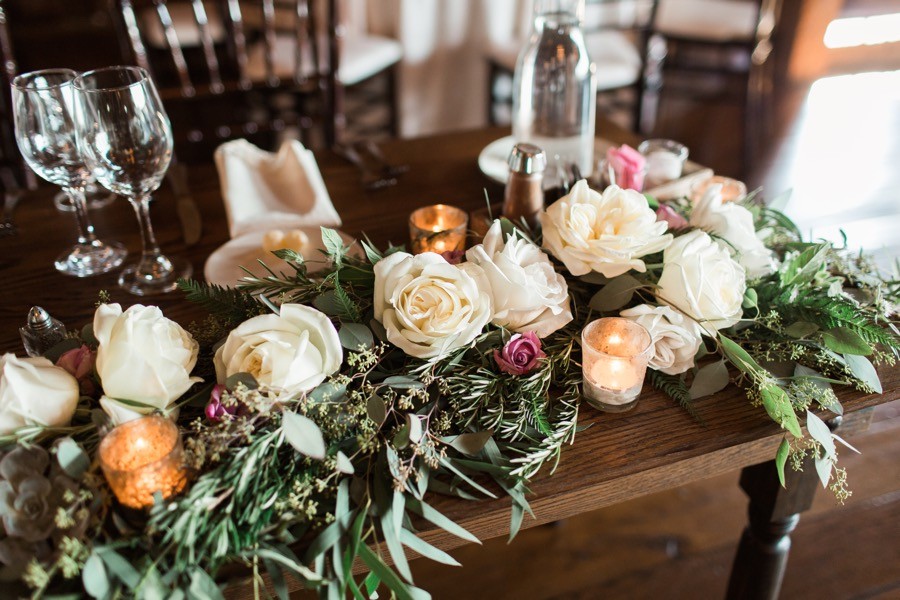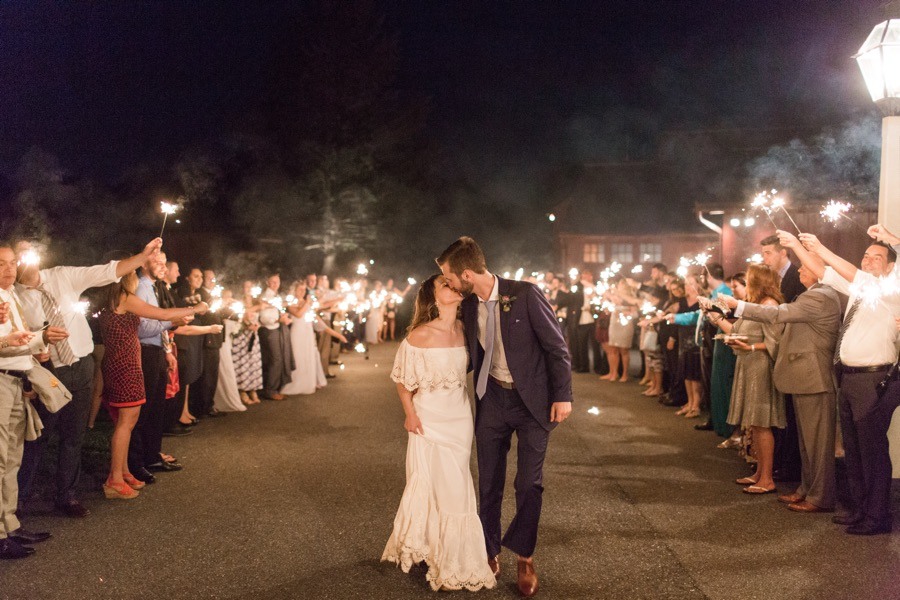 THE DETAILS
Photographer: Samantha Jay Photography | Venue: The Farm at Eagles Ridge | Event Coordinator: Dana Pidliskey of EVJ Wedding Co. | Florals: Erika Hegedus of Weddings by JDK | Catering: David Everett of Weddings by JDK | Bride's Gown: Daughters of Simone from Shone Bride | Bridesmaids' Attire: Amsale from Nordstrom | Hair and Makeup: Ashley Branda of Two01 | Groom's Attire: Calvin Klein from Macy's | Entertainment: Almost Easy Entertainment | Cake: Dulce de Leche | Cupcakes: Lancaster Cupcake Truck | Invitations: Paragon Paperie | Transportation: Executive Coach
Get more great content from Philadelphia Wedding:
FACEBOOK | INSTAGRAM | NEWSLETTER | PINTEREST
Getting married? Start and end your wedding planning journey with Philadelphia Weddings' guide to the best wedding vendors in the city.
---