Real Talk: We Chose a Destination Wedding Because It Was Cheaper Than a Philly One
"The cost for an Italian villa was way less than the cost for a venue here, so we brought our favorite vendors over with us."
---
Welcome to Real Talk Week at Philadelphia Wedding, where the pros behind the city's most stylish weddings dish on how they handled getting hitched themselves. Up today: Melissa and Michael McManus, owners of M2 Photography, on why they opted for a destination wedding in Italy but brought along a team of Philly-based vendors to help them pull everything together.
When we first got married, we were in our early 20s. We didn't have much money. We eloped in Philadelphia but always had the intention of one day having the wedding we really wanted. We love to travel, and being in the industry, we've experienced what Philly has to offer in terms of venues and ways to do things. And with being photographers and seeing the relationships a couple has with the people at their wedding, we started to realize what was important to us: relationships in general. So we liked the idea of picking a destination that was farther for people to travel but would let us spend an entire week with them.
Italy made sense because we're in the process of getting dual citizenship there. There are so many beautiful places in Italy, so it was more about looking for the right property. A must was enough bedrooms — at least 10 — so the majority of people could stay together. We wanted it to be remote and of course to have really beautiful scenery. We finally found this one villa outside of Florence. It was like a thousand years old. The photos kind of stunk, but there was enough property — about 80 acres — that we knew we could make it work. It was a gamble, but we were really just trusting the universe.
The cost for the villa was way less than the cost for a venue here. That allowed us to bring a lot of our favorite vendors over to Italy with us: Lumos Co., the lighting company; Lauren from Belovely for florals; Simon from Remixologists for music; The Bonafide Ginger for hair and makeup. Stagger Films, our sister company and friends, did our video. Hire the people that you trust and love and you won't worry about mistakes on the day-of. Let them do their thing. You'll be present and experiencing it all, and they'll make it happen no matter what.
Having a wedding stateside is different in that people are still very much connected to their everyday life. Having your phone, being able to check out at any point — that's a lot easier when you're not on a mountain in Tuscany where the wi-fi is super-spotty. It forces you to be present and together. That's what we wanted. We didn't want it to be about us; we wanted it to be about life. That's crazy in itself: We're alive, this is happening, and we get to celebrate it together. It was a really powerful thing to be a part of.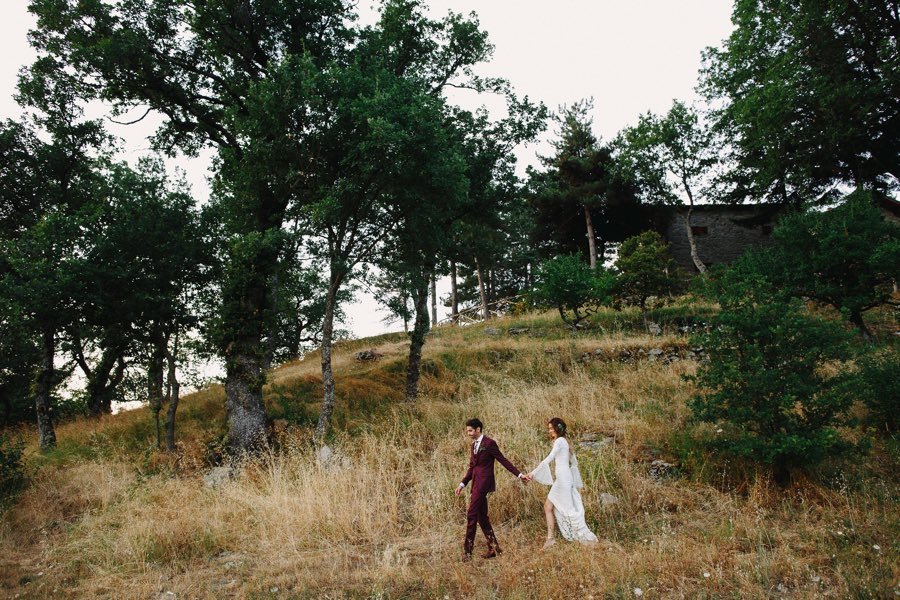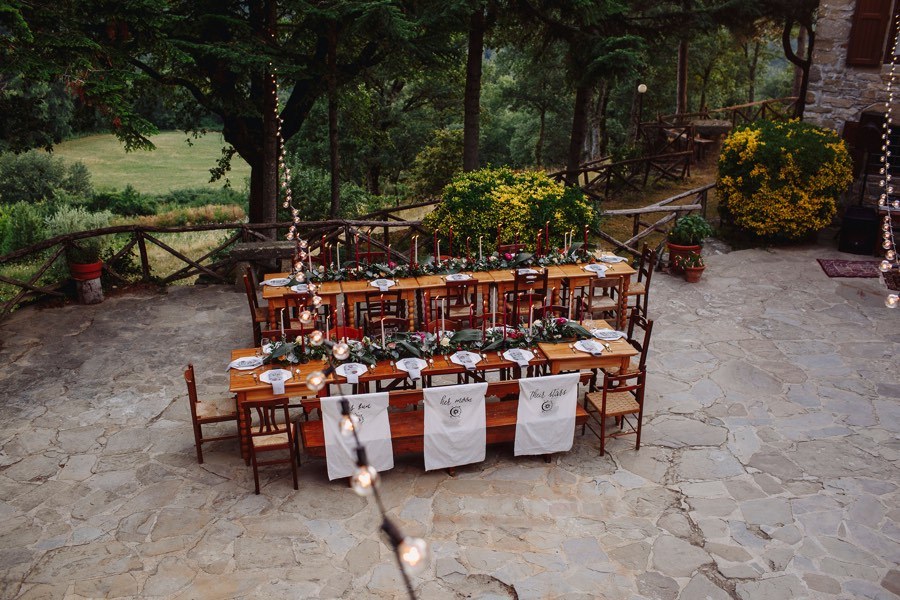 As told to Sarah Zlotnick.
This story was originally published as "We Went Destination But Brought a Local Team" in the Winter/Spring 2019 issue of Philadelphia Wedding. To order your copy, click here.
Get more great content from Philadelphia Wedding:
FACEBOOK | INSTAGRAM | NEWSLETTER | PINTEREST
Getting married? Start and end your wedding planning journey with Philadelphia Weddings' guide to the best wedding vendors in the city.
---