This Harry Potter Wedding Went ALL Out, And It's Actually Really Elegant
Marauder's Map invitations! Chocolate Frog favors! Cory and Lawrence thought of everything.
---
When it comes to themed weddings, it's a fine line between a fully fleshed-out concept and, well, just plain overboard. But this Harry Potter wedding at Parque at Ridley Creek in Newtown toes the line beautifully, blending whimsical moments and details from the beloved books into an elegant October affair. See the magic in the photos below by Photography by Brea.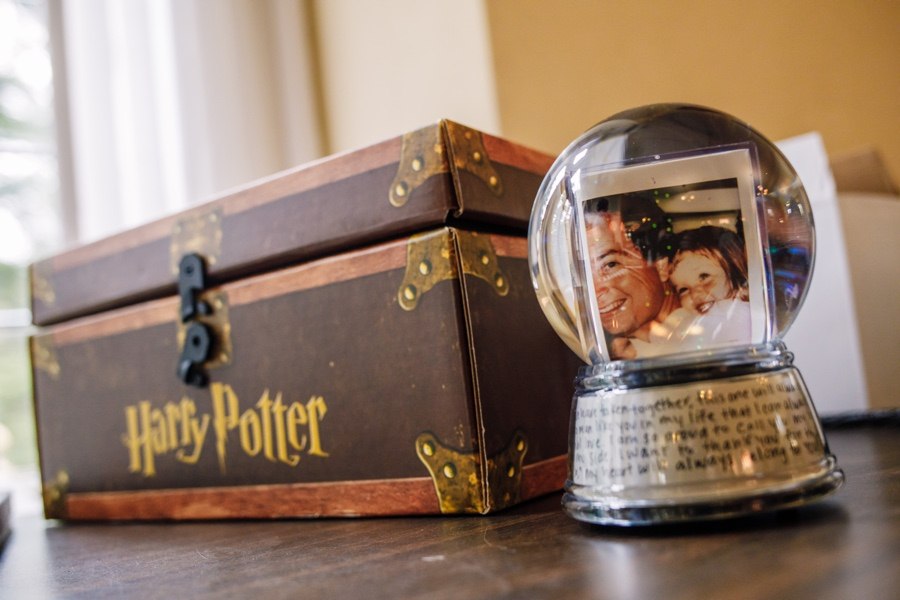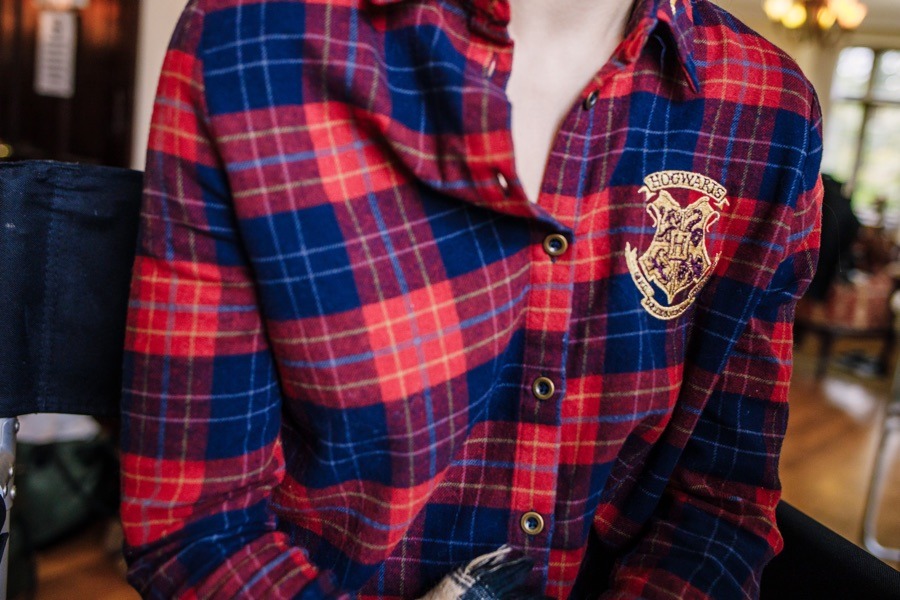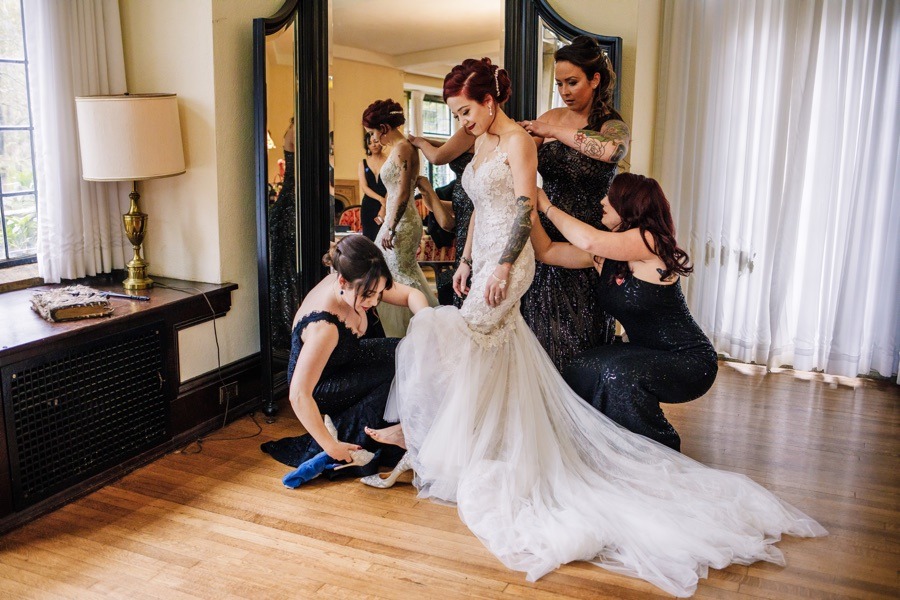 Cory Waddell and Lawrence Mallard are both very into fitness and weightlifting, so a gym makes sense as the location of their meet-cute — especially because both worked long hours and would often find themselves at their local fitness center at the same time each night.
"After a few months of being the only two in the gym, awkward 'Should I say Hi now?' glances, and obvious common interests, I was actually the one to break the ice," Cory says, as she noticed Lawrence would greet everyone who walked in except her. Cory asked him along to group hang-out with a few of her friends, and quickly found that he was funny and sarcastic, but also honest and sweet. Lawrence, for his part, was a little intimidated by the heavy weights Cory lifted, but soon realized that Cory "was a very sweet and gentle person inside."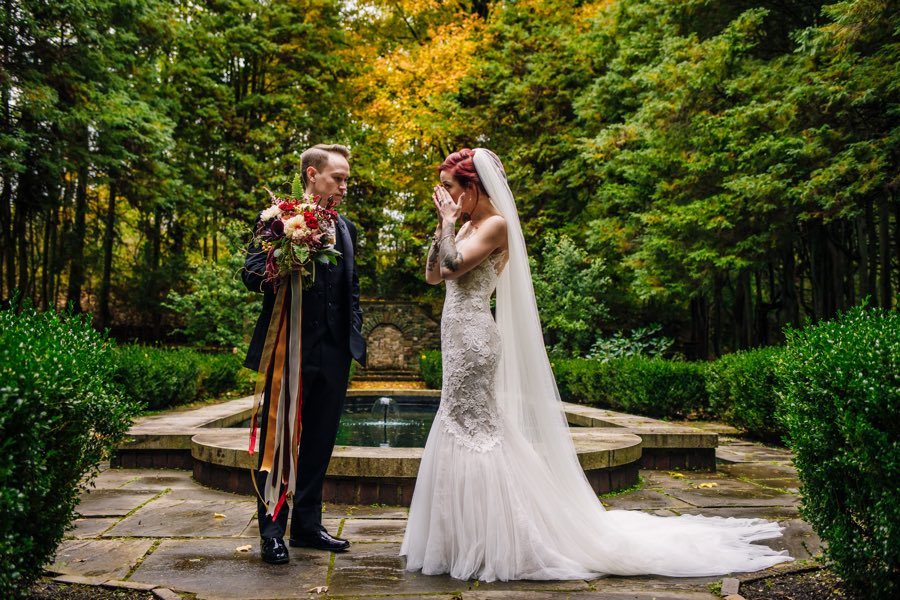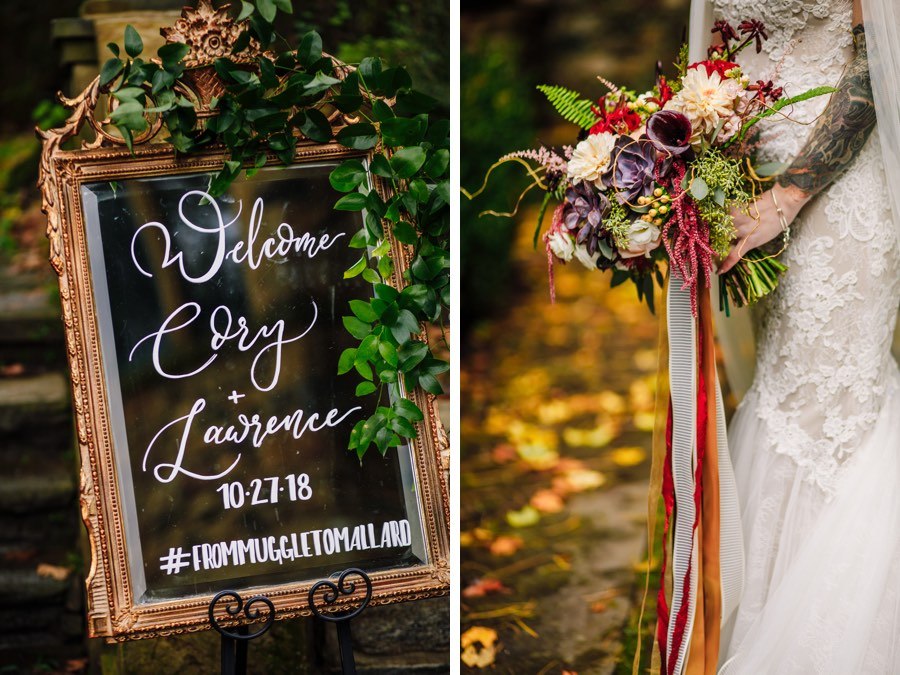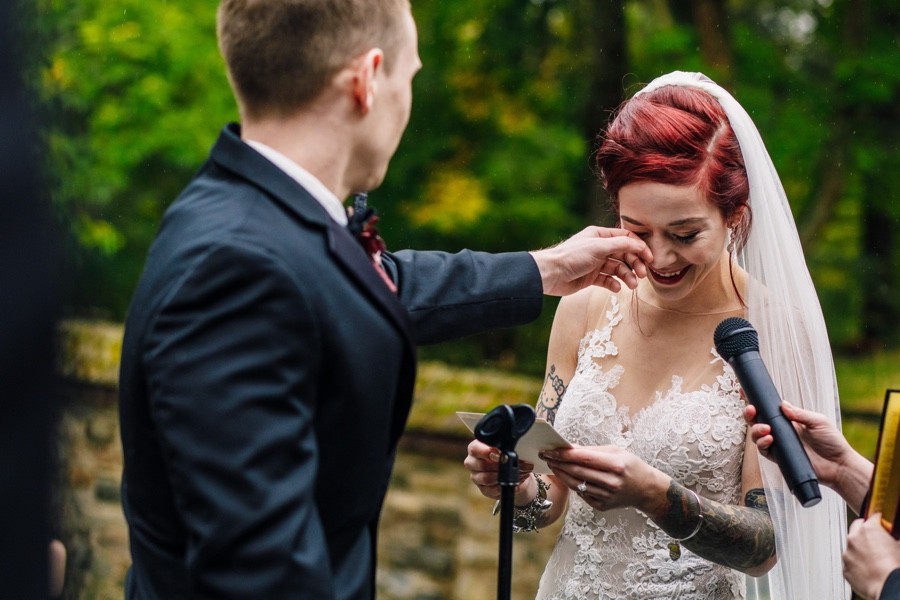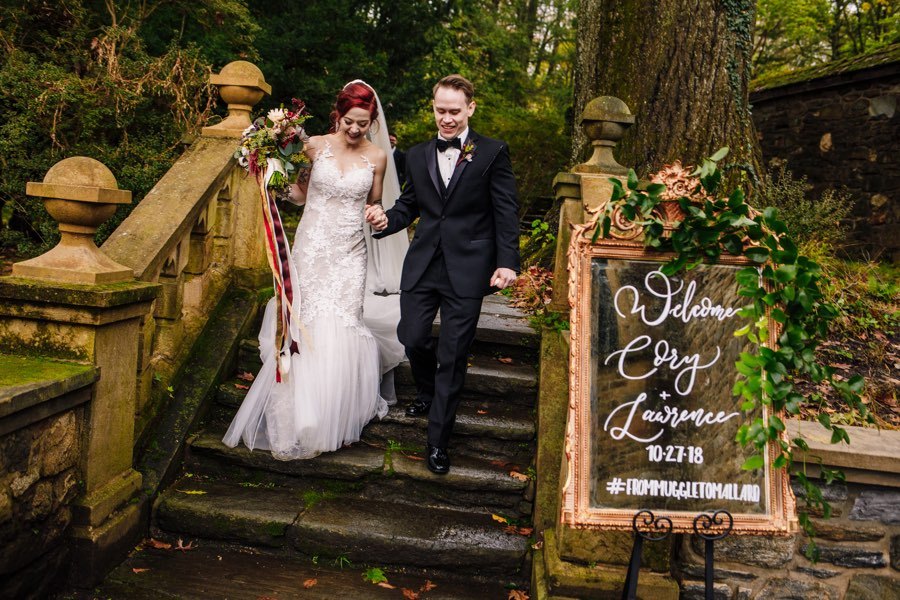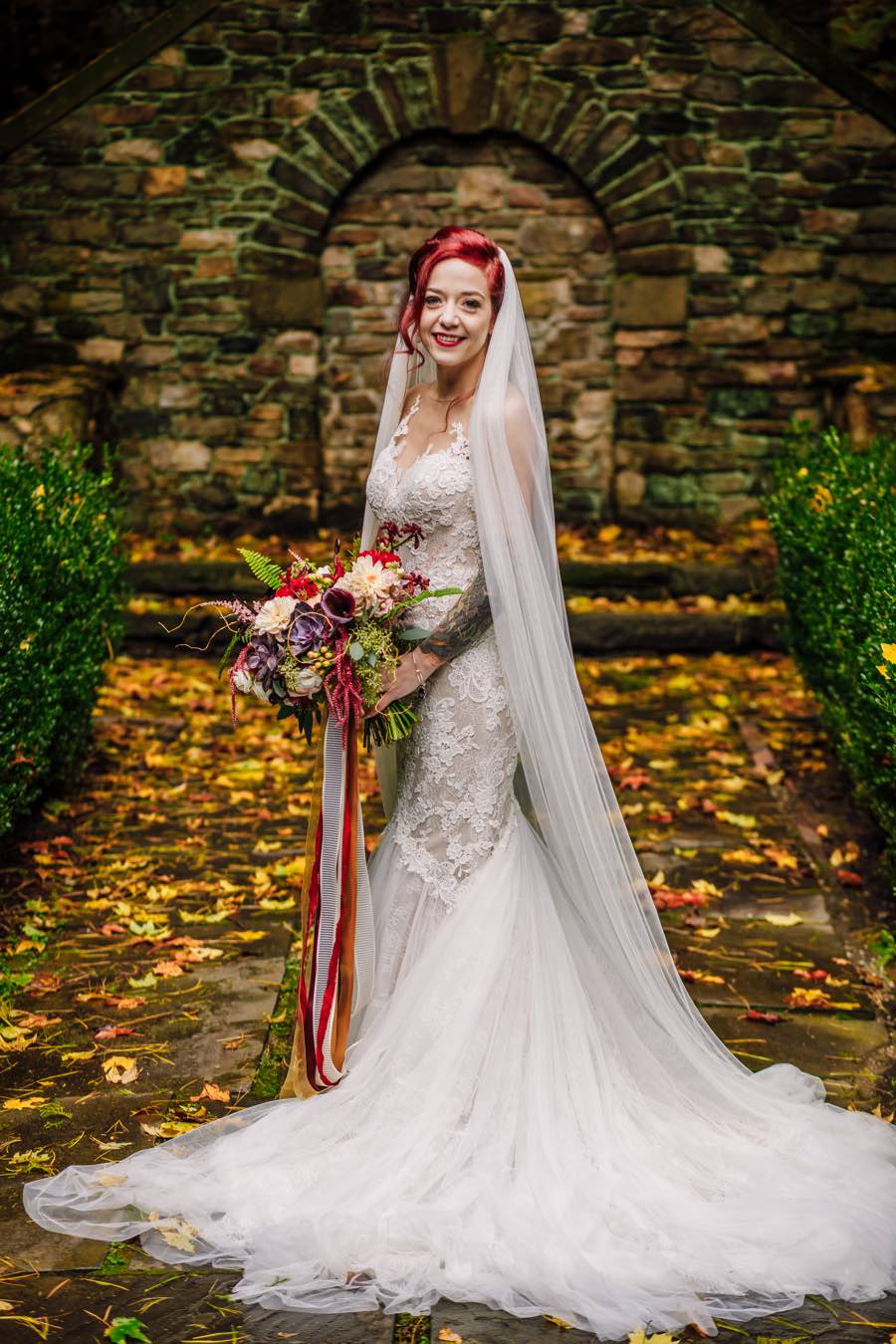 The pair went on to date for two years. "Getting that gym membership was the best decision I ever made!" says Cory.
To celebrate both Cory and Lawrence's golden birthdays (she was turning 27 on the 27th, he was turning 30 on the 30th), the couple gifted themselves a trip to Universal Studios. "I am incredibly obsessed with Harry Potter, so I make any excuse to go to Harry Potter world in Orlando," Cory says. "The third day there, we were the first people in the park. I was so excited, I was literally sprinting to get back to Hogsmeade to take pictures of everything without a bunch of people in them. I begged Lawrence to get us Butterbeers and to pose for a picture in front of the castle."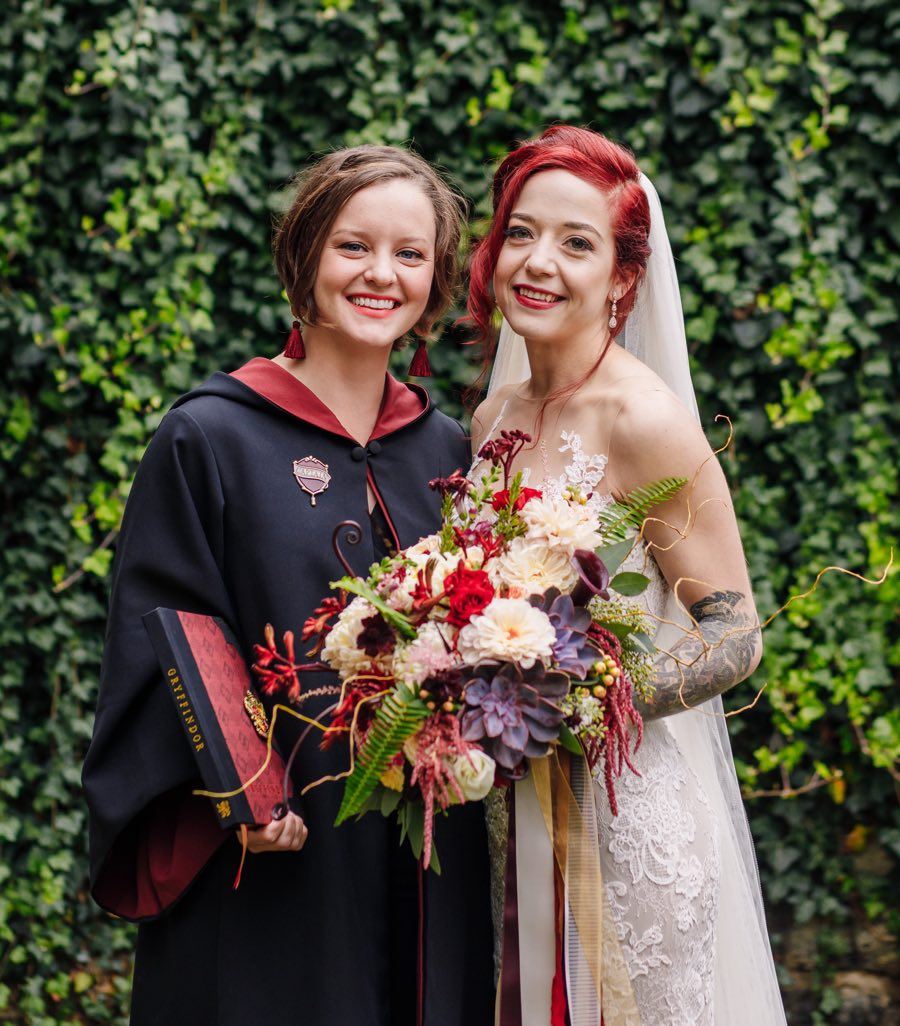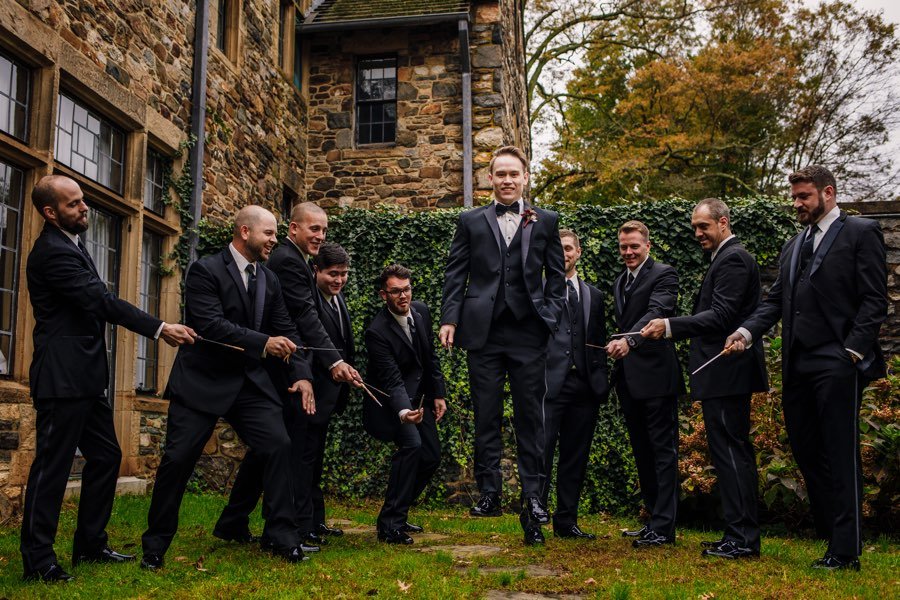 Cory asked a park employee to snap the photo, but when she went to retrieve her phone, Lawrence asked for one more picture.
"I was confused, but I wasn't going to say no," Cory laughs. "So we stood back over near the castle and Lawrence get down on one knee. I instantly started bawling."
It was, for one of the biggest Harry Potter fans, the perfect Harry Potter fan proposal.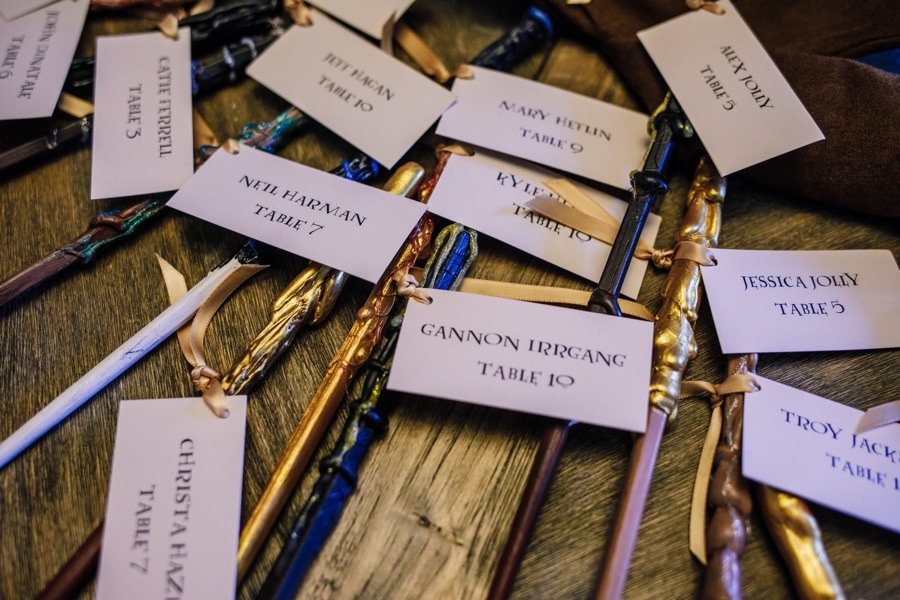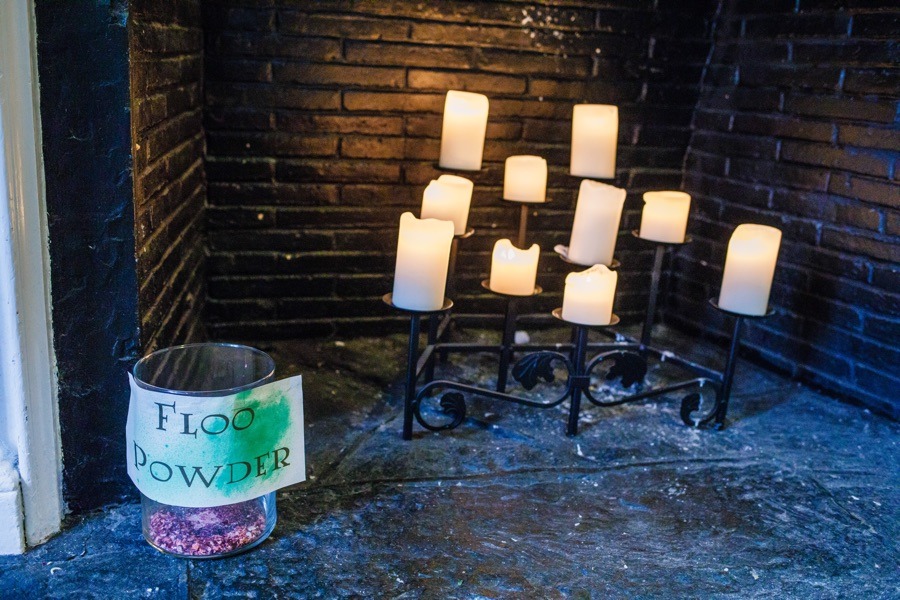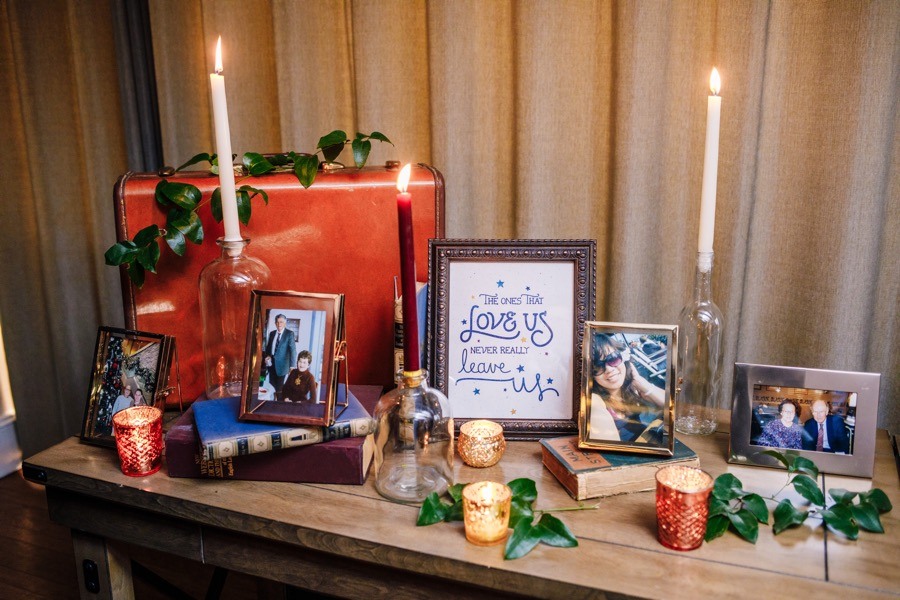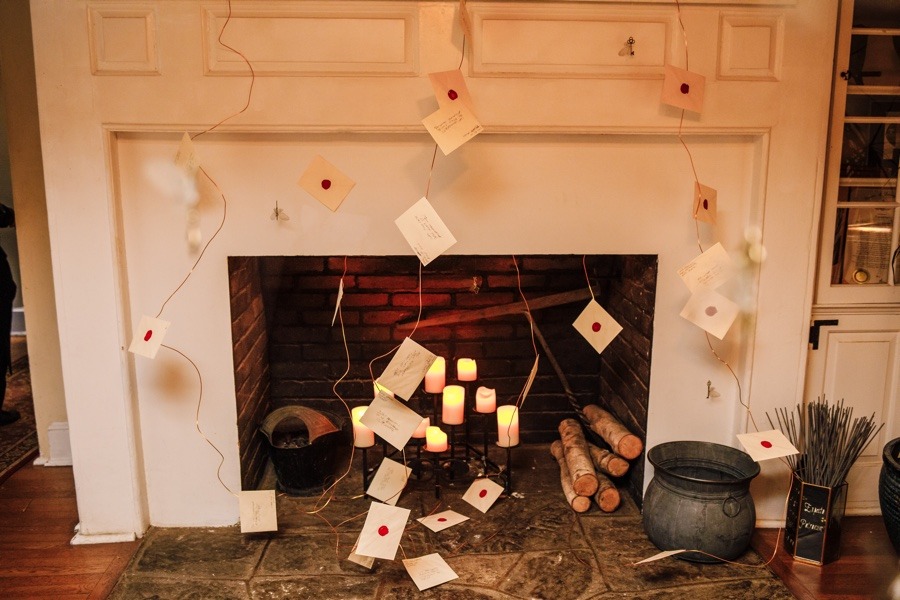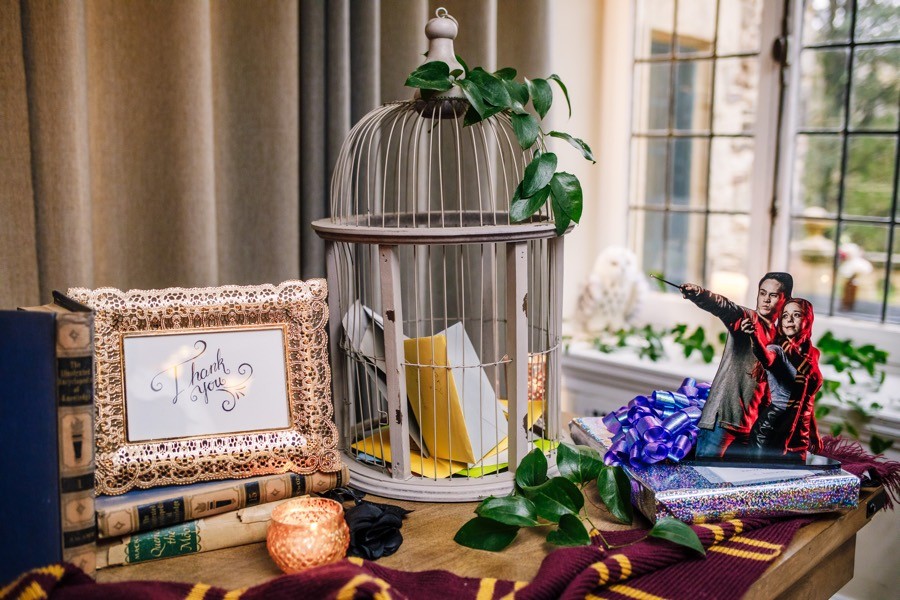 A year and a half later, Cory and Lawrence also had the perfect Harry Potter wedding. With the help of Papertini Event Design and a dedicated team of vendors, the couple turned Parque at Ridley Creek into the Great Hall at Hogwarts for a night, complete with floating candles. After finding their seats via wizarding wand escort cards on a Sorting Hat display, guests sipped wizarding mocktails and cocktails named Cornish Pixie, Amortentia, Butterbeer, Felix Felicis and Veritaserum at richly decorated tables. In the spirit of the Harry Potter books, Cory DIY'ed Chocolate Frogs that went into a box with a Chocolate Frog card that featured her and Lawrence, and the couples' sweetheart table featured a Gryffindor banner. In lieu of bouquets, Cory's bridesmaids carried Harry Potter books, and the couple's officiant donned Head of House robes.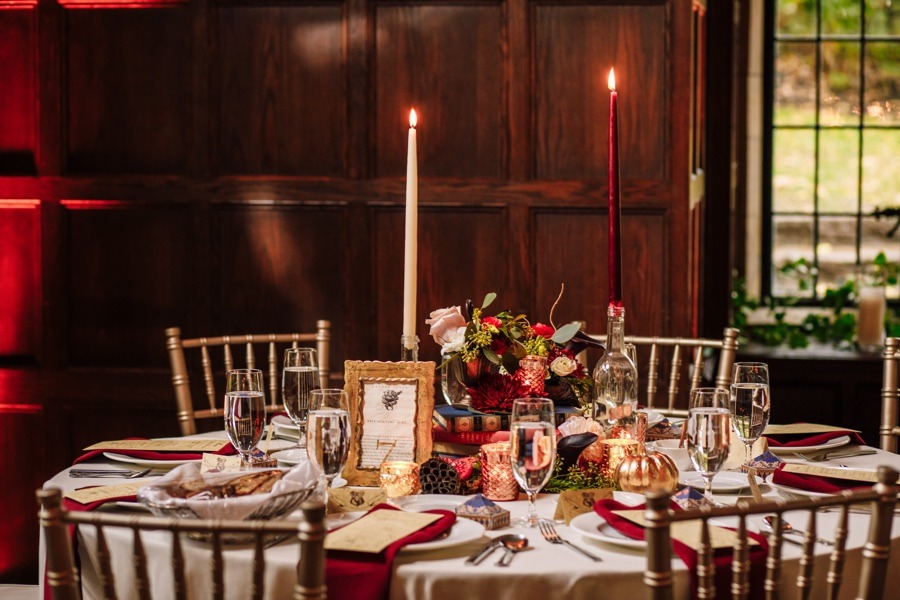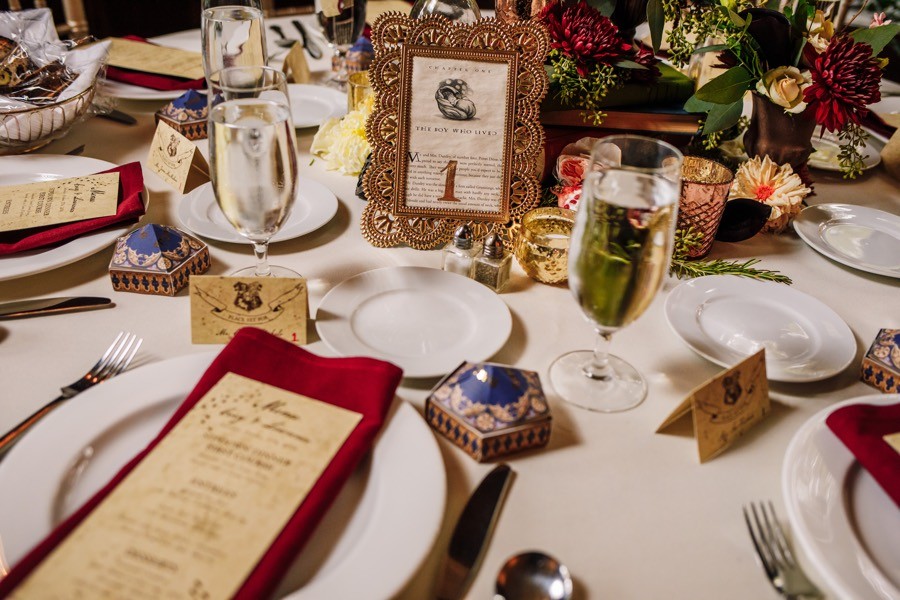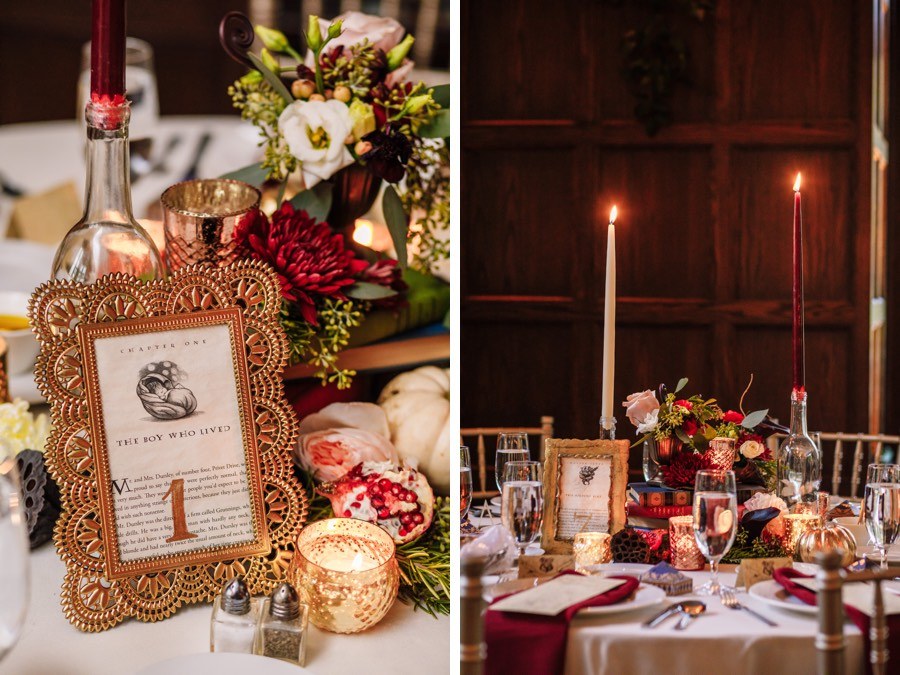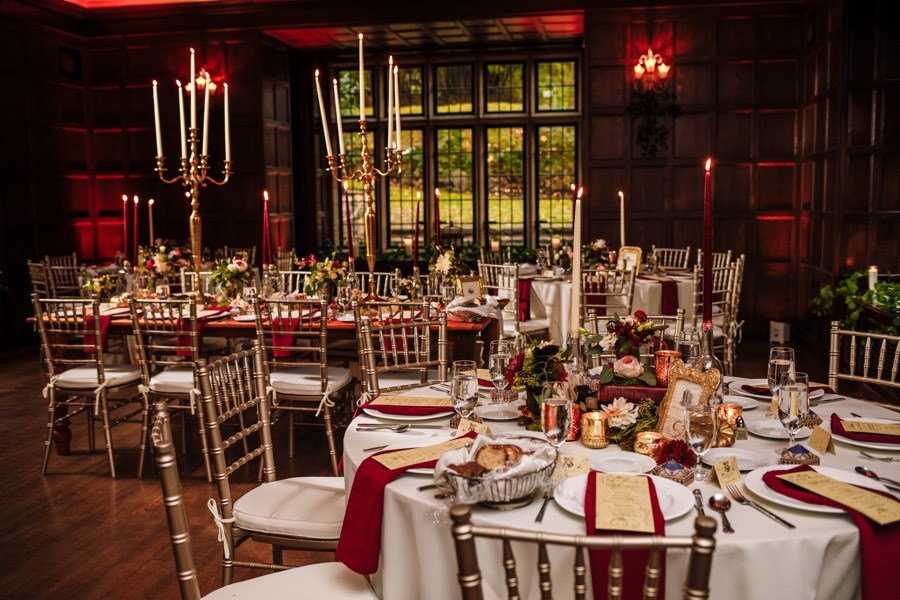 There were sentimental moments, too: Cory surprised Lawrence with a video of his friends and family saying how much they love him, and also played a pre-recorded prayer from Lawrence's late friend Scottee.
The couple danced to "Sparks" by Coldplay for their first dance, and later honeymooned in Japan. They currently live in Bel Air, Maryland, where Cory is the owner of "Cooking made Weasey," a cooking school focused on improving the skills of home chefs, and Lawrence is a chef.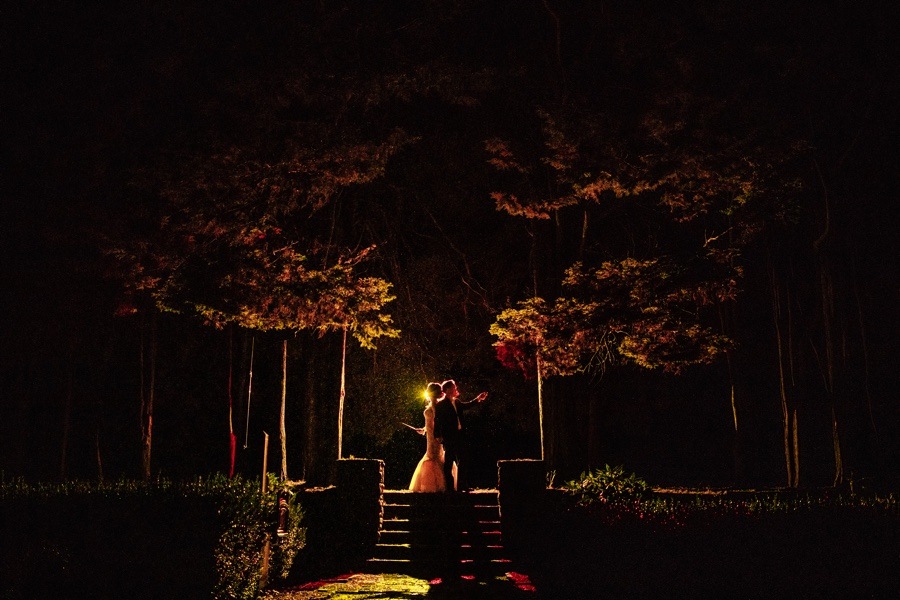 THE DETAILS
Photography: Photography by Brea | Venue: Parque at Ridley Creek | Florist: Papertini Event Design | Bride's Gown: Pronovias from Love Couture Bridal | Hair: Heather Comer | Makeup: Meaghan Whalen for Fleurt Beauty Company | Groom's Attire: M. Stein Tuxedos | Catering: Peachtree Catering | Cake: Flouretta Sweet | Videographer: Feeling Wedding Films | Entertainment: Jordan Solander of Maryland's DJ | Invitations: Paper Truly
Get more great content from Philadelphia Wedding:
FACEBOOK | INSTAGRAM | NEWSLETTER | PINTEREST
Getting married? Start and end your wedding planning journey with Philadelphia Weddings' guide to the best wedding vendors in the city.
---