News
Tyrique Glasgow Was Shot 11 Times. He's Dedicated to Helping Others Avoid the Same Fate
How the Young Chances Foundation visionary is providing kids in his neighborhood with resources that could have made a difference for him.
---
Tyrique Glasgow has been shot 11 times. When you spend your 20s selling drugs — a profession that landed him in prison for five years — it comes with the territory. He was shot twice on two separate occasions and seven times on a third.
Enduring — and surviving — so much trauma could make anyone wary of confronting the underlying issues. Get shot 11 times and live to tell about it? You might be inclined to count your blessings and keep your head down. Instead, Glasgow has tackled the issue head-on.
"Having been a victim of gun ­violence — losing multiple family members and friends, along with kids in the ­community — had me thinking of ways to address these 'normal activities' in our community with a different lens," says the Grays Ferry resident. "I didn't want my daughter, my family and my community to keep going through the trauma without any tangible solutions or resources available."
So in 2012 — after his 2011 release from prison — Glasgow founded Young Chances Foundation, focused on giving kids the opportunities he didn't have coming up. YCF works with grassroots organizations and public-safety agencies to support residents impacted by gun violence, bringing essential resources — ­summer camps, after-school programs, free goods, mutual-aid programs — to the community. In 2018, YCF opened a community engagement center as a hub for its operations and programming. The priority is offering resources to directly address the socioeconomic disparities that can increase gun ­violence — ­factors Glasgow says are too often ignored in addressing the crisis. "We're trying to do more than just reduce generational violence," he explains. "We promote education and mental-­emotional support initiatives in these neglected communities."
Though the results of these efforts have been encouraging — shootings in the neighborhood have steadily decreased over the past decade, according to 17th Police District statistics — the road is bumpy. Like many other anti-gun-violence advocates in the city, Glasgow says officials in City Hall haven't been supportive enough of promising grassroots-based efforts like his. And competition for funds in a crowded advocacy space has revealed other challenges in addressing the crisis: poor collaborations, gaps in leadership, scant accountability.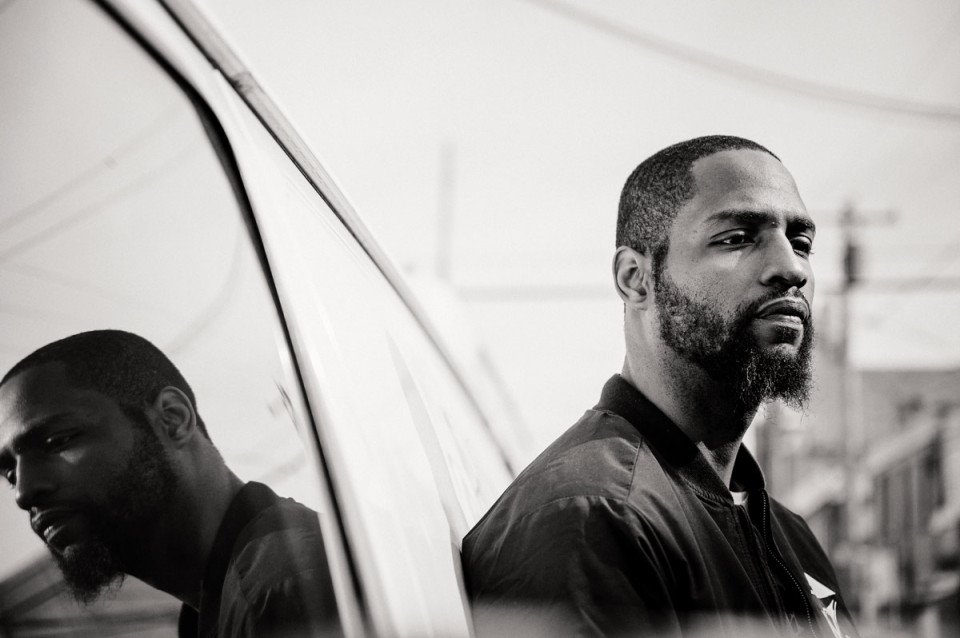 Glasgow thinks community members with experiences like his are stymied by what he calls "grant chasers" — advocates from more established institutions who employ a top-down, C-suite approach. Though Glasgow has gotten funding from the city, he's seen similar advocacy groups rejected for grants. "These groups never get a check or support because their work is labeled as not being 'evidence-based' or because they aren't co-sponsored by individuals in higher places," he says.
These systemic issues have made Glasgow even more strategic, spurring him to launch events — chat-and-chew socials, "Books 4 Breakfast," a Rally Against ­Poverty — focused on quality-of-life issues: positive communication, socializing, simply having fun. His passion for uplifting the community was recognized in November when he was named a top 10 finalist for the CNN Heroes Award, given by the network to "everyday people doing extraordinary things to change the world."
The recognition came with a $10,000 stipend, most of which Glasgow plans to donate to three other local organizations he believes need the money more than he does. The goal, he says, is "to expand our coalition's effort and blueprint across other areas of the city." He's also leveraging the latest media buzz, to "continue the real work."
YCF has worked with the 17th Police District's community-relations team on reducing violence. During the pandemic, YCF hosted more than 100 community events and served some 750,000 pounds of food out of its community engagement center, helping 20,000 households across the region. And Glasgow is working his CNN connections, collaborating with some of the other CNN Heroes to bring their ideas and strategies to his organization.
"It has improved our ability to run our programming," he says of these new partnerships. "For example, we were able to purchase a 25-seat van to transport our community members to programming, such as when we took our youth coalition to an indoor amusement park. It has expanded our exposure to other stakeholders who can amplify our organizational reach."
>> Click here to return to "6 Philadelphians With Promising Approaches to Gun Violence Prevention"
Published as "The Grassroots Visionary" in the March 2023 issue of Philadelphia magazine.
---
---