News
One Day on the Road to Victory: What Philly Was Like When the Eagles Advanced to the Super Bowl
From tailgating to partying on Broad Street, Sunday was surreal, loud and oh, so Philly.
---
It's getting real now because the Eagles are Super Bowl bound! Again!
Yes, the Birds decisively beat the Niners to punch their ticket to Arizona, but let's rewind a bit and bask in all the joy surrounding it, shall we?
Rise and shine, Philly, and good morning to everyone except 49ers fans.
The day began with super-fans, enemies, and even some goats gathered for some last-minute photo ops at the Art Museum. As we mentioned previously, the Rocky steps have four giant cutouts of Eagles players, along with a banner — Rocky's Eagles clothing was also restored after an unfortunate costume change.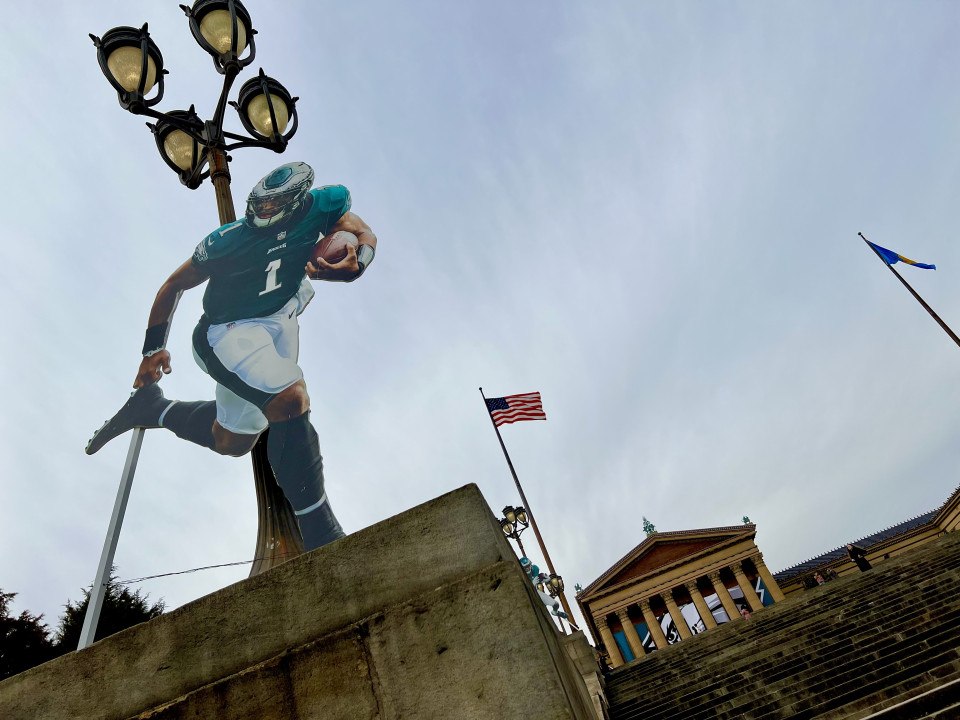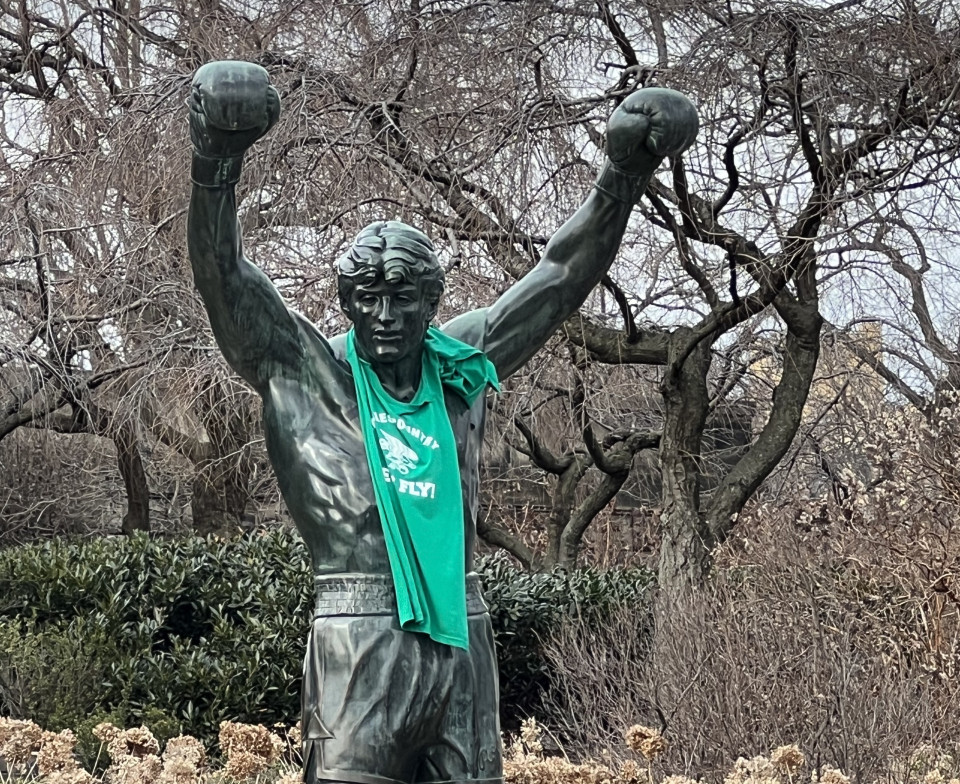 Oh, and did I mention GOATS? Because they also joined in, ready for their close-up.
View this post on Instagram
Elsewhere on the Parkway, the Academy of Natural Sciences dressed their bears in Birds gear.
And the Franklin Institute was lit up in green.
Photos were taken, all that was left to do was grab some green Iggles treats from Federal Donuts and hit the BSL.
The police barricades were already up on Broad Street, and the poles were greased. Tap that Key Card and hold onto your effing hat.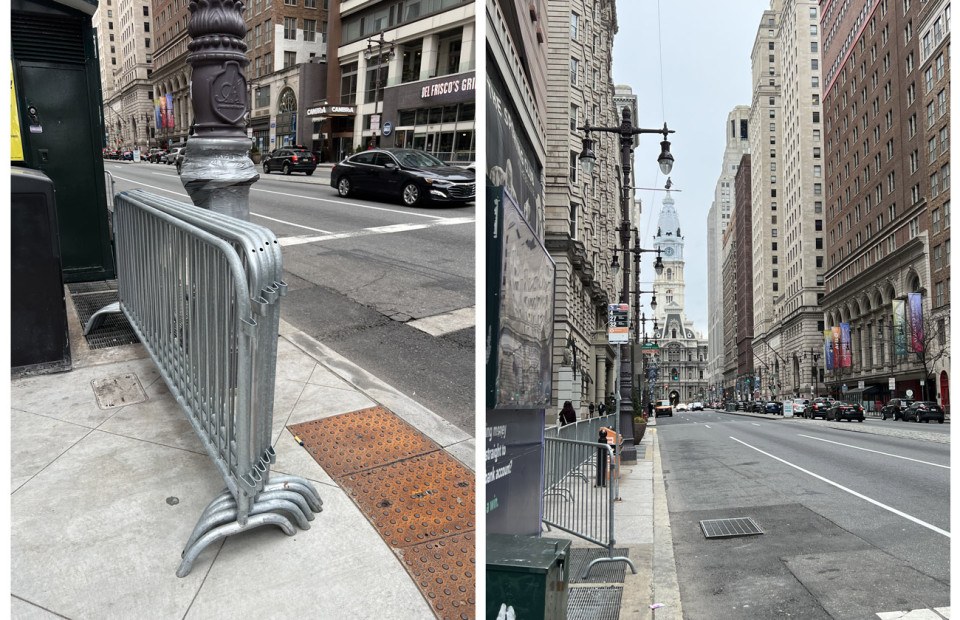 Getting off the subway, the whole station broke out into the Eagles fight song. What a day that awaits you, and you don't even know!
View this post on Instagram
The lots were full of fans tailgating, and all the usual suspects were there: Elmo, drumline, tricked-out buses (including the "Asian Invasion" bus from Silver Linings Playbook), and even my new BFF Birdmann!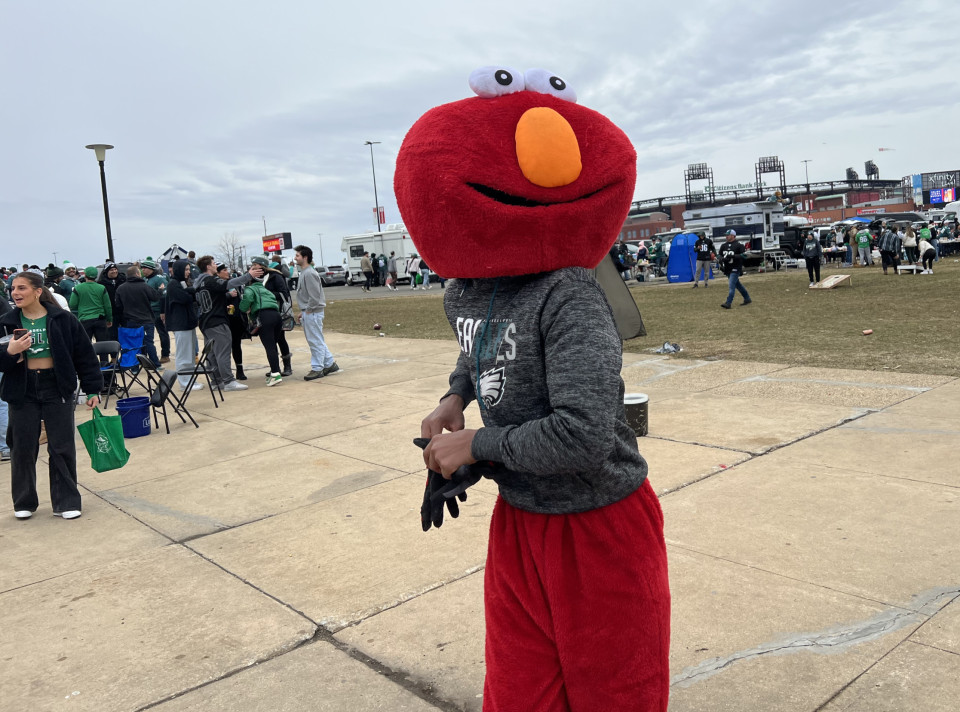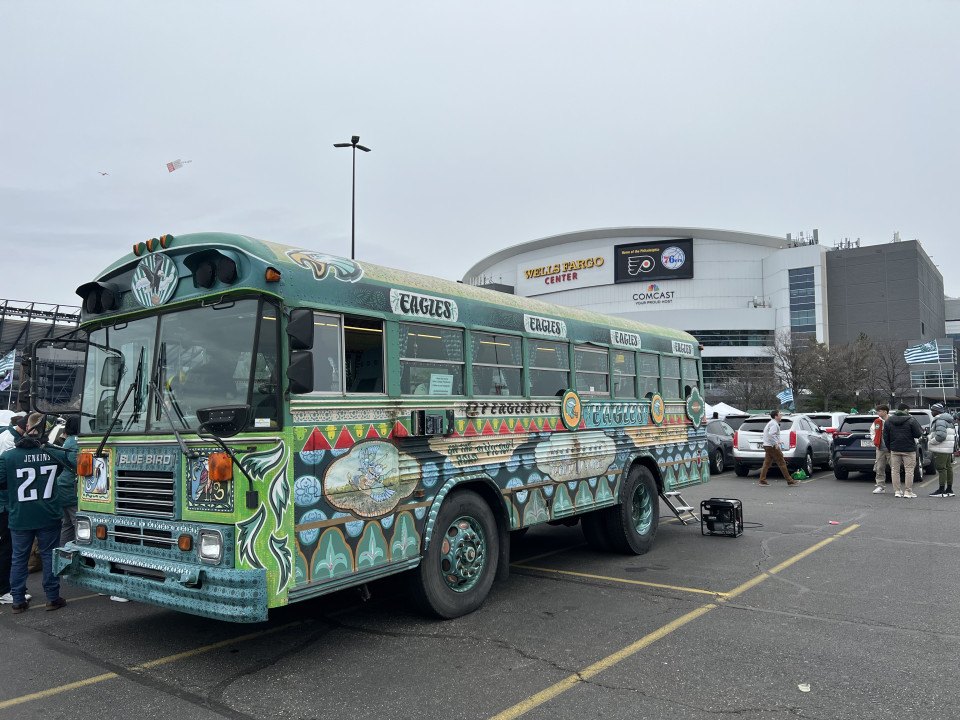 The feeling was electric and the world was green.
Here's a little more of how pre-game went down:
View this post on Instagram
We're going to fast-forward, because we all know how the game itself went, but not before checking in with another one of our favorite fan stories from this week. Kyle McCorry and his signed baby doll were at the game, too, of course!
And she made a friend!
Game over. Time to celebrate.
View this post on Instagram
Just as in championships past, fans erupted onto Broad Street.
Super Bowl bound!! pic.twitter.com/3rihw9tuda

— Philly Mag (@phillymag) January 30, 2023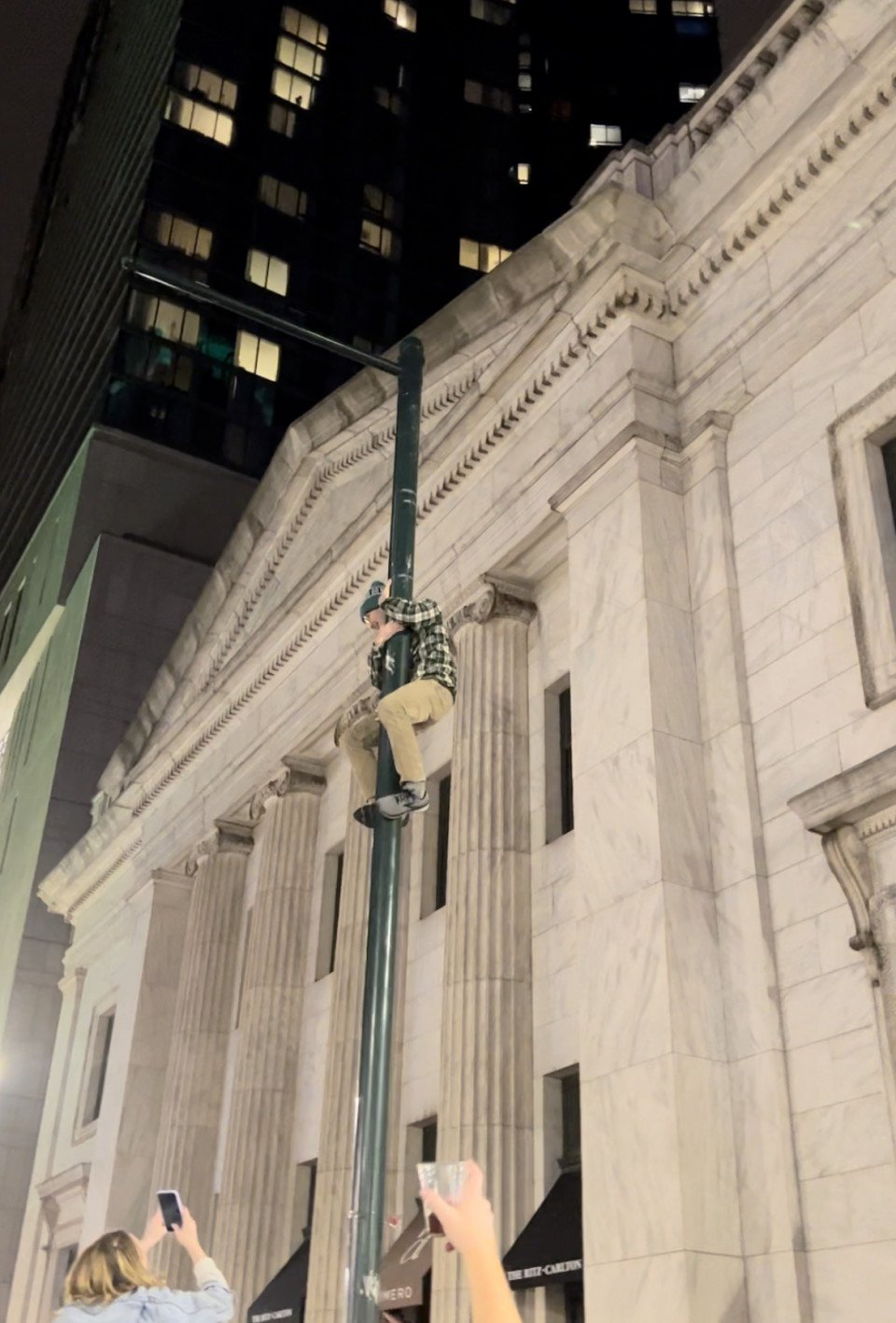 Poles were climbed, as were other structures, including newsstands and one very unfortunate bus stop.
Further south on Broad, Conrad Benner captured the mood:
Philly is everything ❤️ pic.twitter.com/OhgMCPoxGi

— Conrad Benner (@StreetsDept) January 30, 2023
Around 9 p.m., police started telling the crowd to disperse. By 10 p.m., Broad Street was cleared and the street sweepers came out.
By 10:20 p.m., it was all over.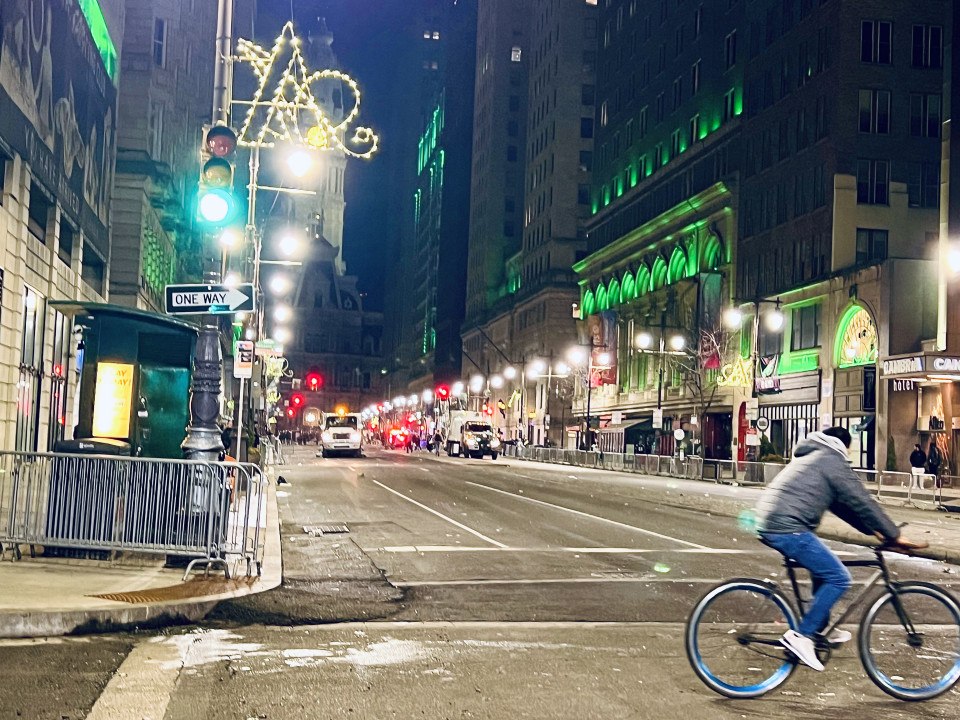 Well, mostly. The joy and expectation are just getting started. And I fell asleep with faint E-A-G-L-E-S chants echoing from the bars downstairs. See you all on February 12th?
---
---