Mayor Jim Kenney Is Featured in the Debut Episode of "Pushback"
Philly's mayor talks Trump, solidarity, and immigration in the new social justice podcast series from WURD Radio and Philadelphia magazine.
---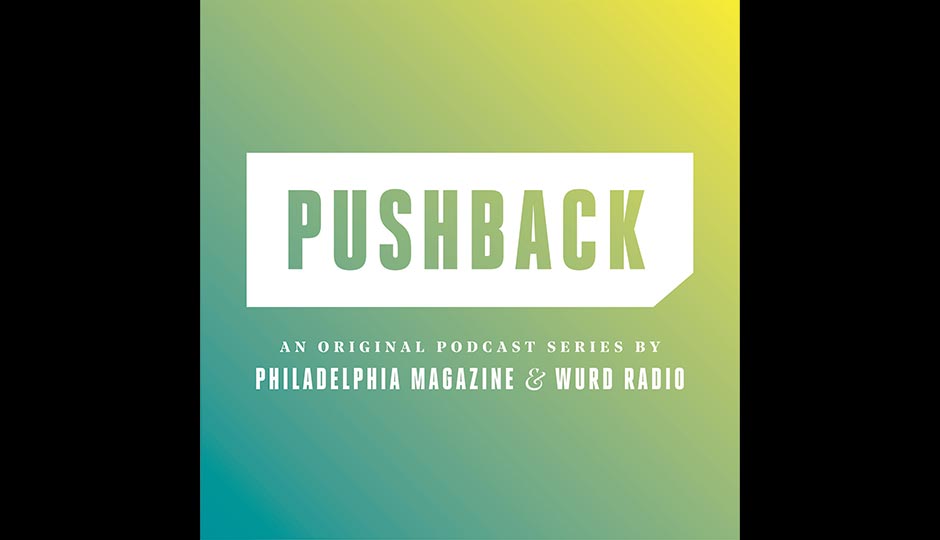 Philadelphia magazine and WURD Radio, who collaborated on a special podcast for Martin Luther King Jr. Day in January, have announced they're teaming up for a new podcast series.
"Pushback," which debuts on March 16th, will focus on social justice in Philadelphia and beyond. The series is hosted by Christopher "Flood the Drummer" Norris, CEO of Techbook Online and regular contributor to WURD, and Malcolm Burnley, a writer-at-large for Philly Mag. The debut episode features an exclusive interview with Philadelphia mayor Jim Kenney, who talks about the need for resistance and vigilance in response to many of the policies coming from the Trump administration.
"I don't like bullies," Kenney says on the podcast. "And when you bully people and marginalize people it angers me. We have a responsibility to stand up and call it out and fight it – fight in the courts, fight it in the streets."
Other guests on the debut episode, which is entitled "Sightings of Solidarity: A Movement or Moment?," include Sally Scholz, a professor at Villanova University and author of the book Political Solidarity; Erika Almiron, executive director of Juntos, a community-led Latinx immigrant organization in South Philadelphia; and Rev. Gregory Holston, executive director of P.O.W.E.R., Philadelphians Organized to Witness, Empower and Rebuild.
Season one of "Pushback," which will have local and national guests and features an original drum track played by Norris, will have 10 episodes, with new ones released bi-weekly. Subscribe by visiting iTunes, or listen to the episode at soundcloud.com/900amwurd or phillymag.com/podcast.
Norris is an award-winning journalist, online content producer and professional drummer who currently serves as the CEO of Techbook Online, a news and event company that's the largest and most active publisher on Comcast's www.PhillyinFocus.com. Since 2014 he has co-produced and co-hosted numerous podcasts via The Dr. Vibe Show, an international broadcaster based in Toronto, Canada. He has been a WURD guest host, regular contributor, and can be heard every Friday evening at 6 p.m. on WURD.
Burnley, a native of Staten Island and 2012 graduate of Brown University, has written extensively for Philadelphia magazine and its website, including pieces on Philly's unending trash problem, Voice contestant Anthony Riley's last days, and navigating his own biracial identity. He has also done pieces for Politico, Washingtonian, and The Atlantic, and appeared on NPR's Weekend All Things Considered, On the Media, and the CBS Evening News.
---