Pennsylvania Turnpike Commission to Crack Down on Toll Violators
Starting next year, motorists with more than six violations can have their registrations suspended.
---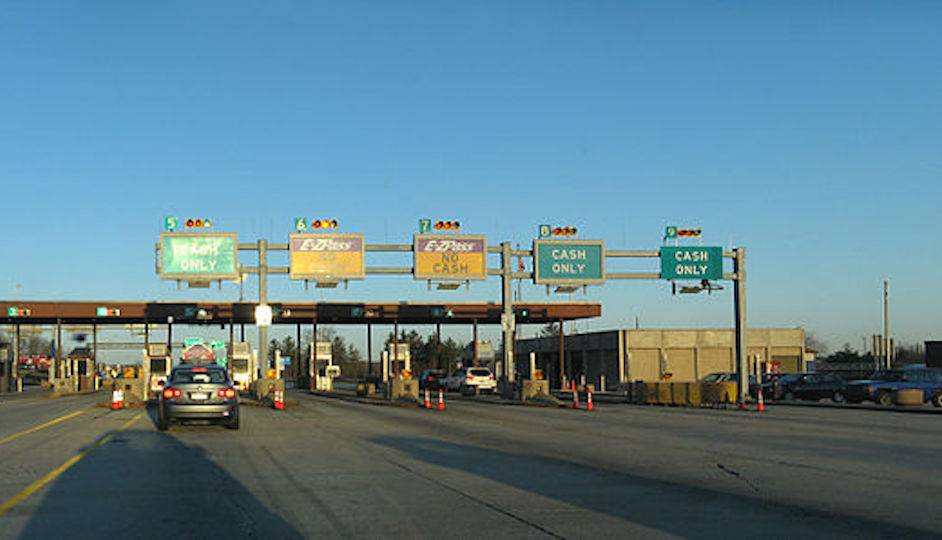 A new state law will enact harsher penalties on drivers who fail to pay Pennsylvania turnpike violations.
Starting next year, the transportation department can suspend the vehicle registrations of scofflaws with six or more violations, the Associated Press reports. The law is an attempt by the department to collect some of the millions of dollars it's owed in unpaid tolls.
A September audit by state auditor general Eugene DePasquale found that in June 2015 through April 2016, the Pennsylvania Turnpike Commission invoiced violation tolls and fees totaling more than $61 million — almost double the $32 million invoiced in 2012–2013.
That's troubling for an organization with financial issues that could lead to a potential "transportation disaster," DePasquale said, fueled by the fact that the department's debt accounts for $600 million of its $980 million budget. In response to its financial situation, the turnpike commission has steadily increased toll prices over the last nine years. Tolls are expected to continue to rise through 2044.
Twenty-four commercial toll violators are responsible for more than $1.5 million in unpaid tolls and fees, according to the Pennsylvania Turnpike Commission. New Jersey garbage company Green Coast Logistics owes almost half that amount.
Follow @ClaireSasko on Twitter.
---
---