Hillary Clinton in Philly: Scenes From Last Night's Big Fillmore Rally
The Democratic front-runner spoke as if she'd all but pivoted to the general election.
---
---
Hillary at the Fillmore
Ryan Collerd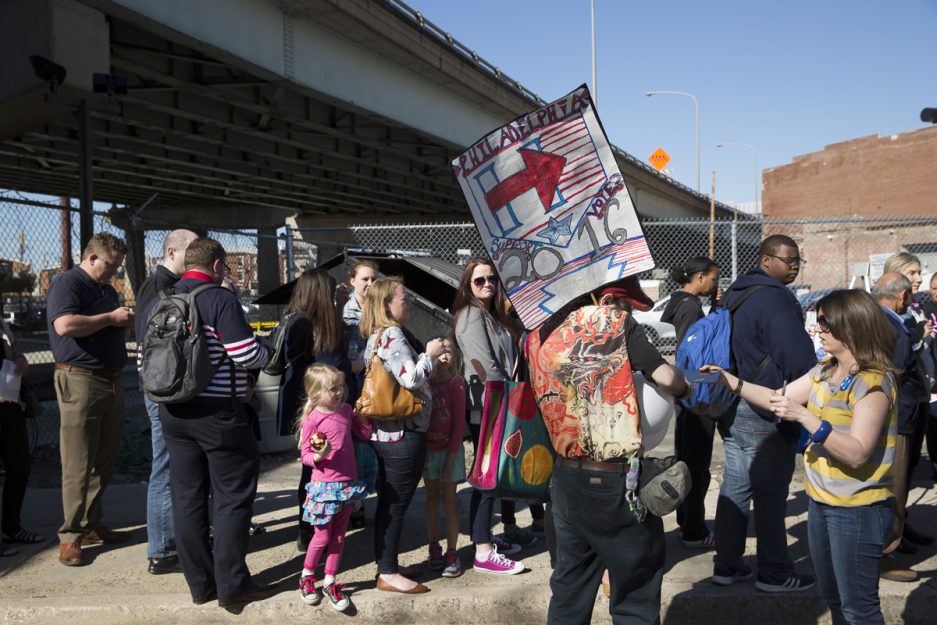 Ryan Collerd

Ryan Collerd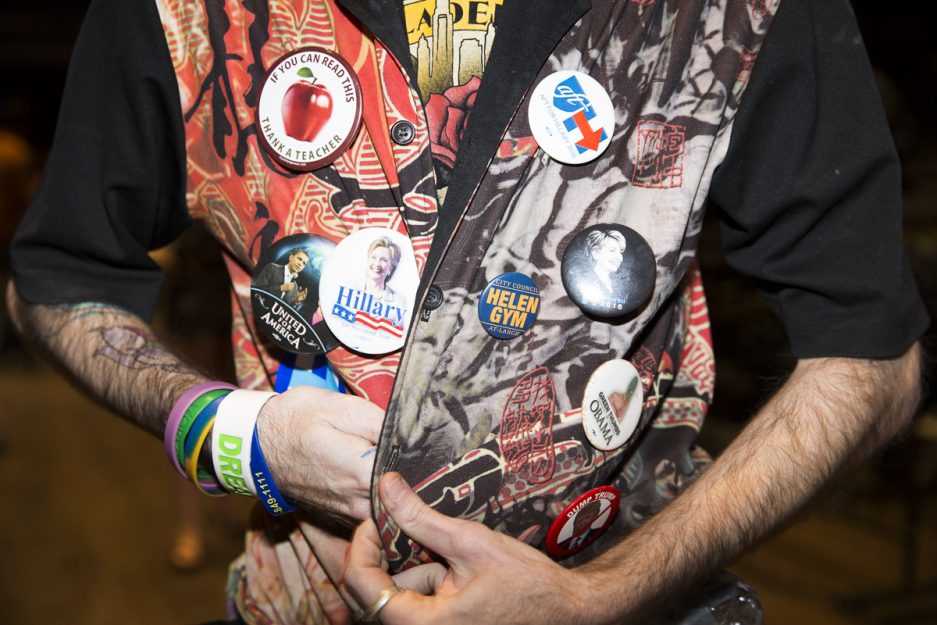 Ryan Collerd
Ryan Collerd
Ryan Collerd
Ryan Collerd
Ryan Collerd
Ryan Collerd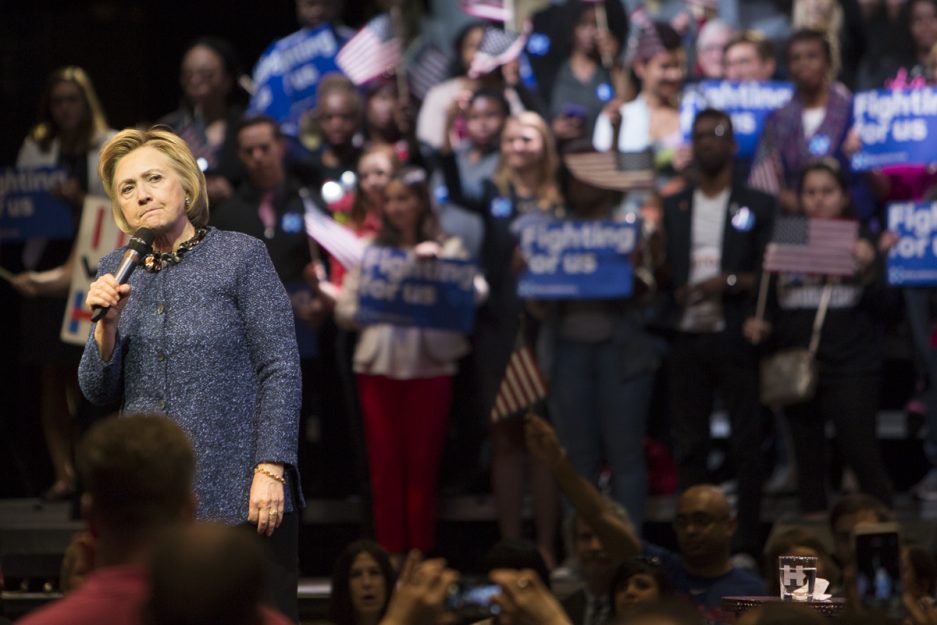 Ryan Collerd

Ryan Collerd
Ryan Collerd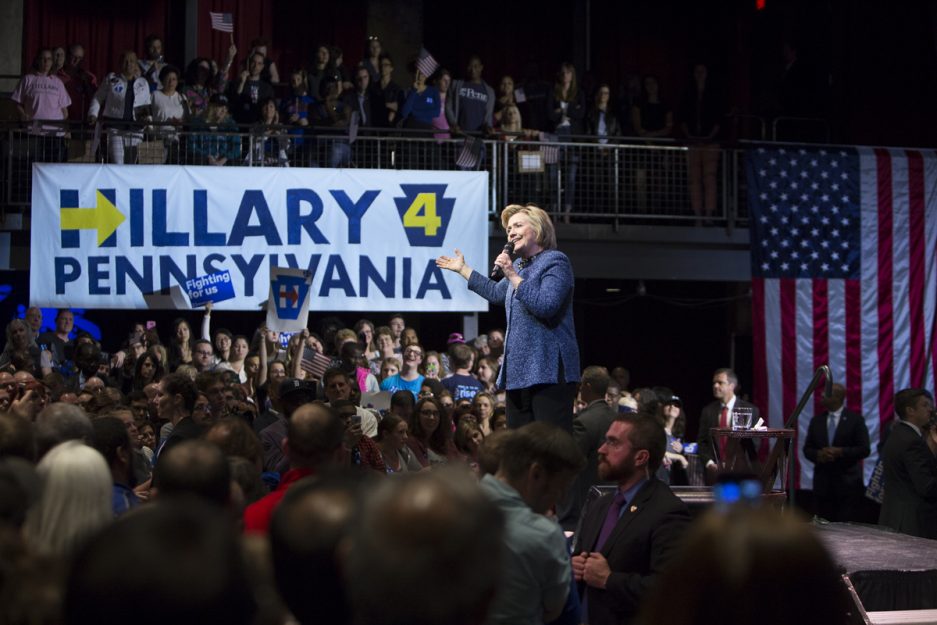 Ryan Collerd
Ryan Collerd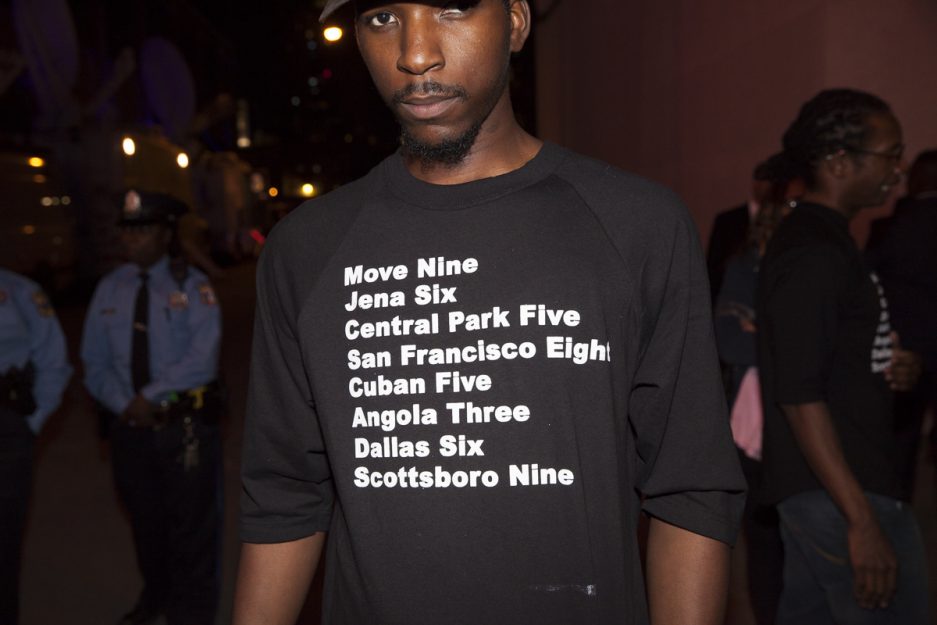 ---
By the time Hillary Clinton took the stage at the Fillmore in Fishtown last night, she'd had a long, eventful 24 hours. First, she finished off a 16-point drubbing of Senator Bernie Sanders in the New York primary on Tuesday night. Then, Clinton arrived in Philadelphia to appear at a panel discussion — which included former U.S. Attorney General Eric Holder and Tanya Brown-Dickerson, the mother of a high-profile police-shooting victim in Philly — on gun violence, criminal justice and policing. All of which caused the former Secretary of State to arrive an hour late to the Fillmore, which by then was filled with 2,000 animated supporters who'd been lining up since the late afternoon. 
With an understandably hoarse voice, the former Secretary of State didn't waste time giving shout-outs to the elected officials in the audience — former Mayor Michael Nutter, Senator Bob Casey, Congressman Bob Brady among them — and reaffirming her roots in the state. Her son-in-law is from Philly (and her grandchild an alleged Eagles fan); her brother went to Penn State; her father lived in Scranton. "I was baptized in Scranton, we spent Christmases, we spent summers on Lake Winola — a small lake near Tunkhannock, which is outside Scranton," she said. "I've had a lot of wonderful times in Pennsylvania."
Before long, Clinton was stumping about the economy — specifically, how much better it was when her husband, President Bill Clinton, was in the White House. "Our economy always does better when we have a Democrat in the White House," she said to raucous cheers from the audience. "You don't have to go back to ancient history. You can go back to the 1990s. Twenty-three million new jobs. Incomes rose for everybody. That's the point I want to stress."
Roughly seven minutes into speaking, a group of 10 or so Black Lives Matter protesters raised up placards, causing the press box to crane towards their demonstration and momentarily drawing the attention away from Clinton. They were forcibly escorted out. (You can read more about what happened here.)
Clinton used the moment to situate herself as a unifier. "I would go anywhere and meet with anybody to find common ground," she said.
The speech continued, touching on everything from education to infrastructure to reversing Citizens United. Clinton did not take many digs at Senator Sanders throughout her speech, administering a tone that sounded as if she's all but pivoted to the general election, nearly assured that she'll be the party's nominee. She did throw in at least one line that she's been using often to criticize her primary opponent: "It's not enough to diagnose the problem, you've got to know how to solve the problem."
Follow @malcolmburnley on Twitter.
---