News
Inside Queen Village's Chic, Colorful Yowie Hotel
Shannon Maldonado's South Street hotel is a whimsical wonderland.
---
Retail and design visionary Shannon Maldonado will tell you her new Yowie hotel — a 13-suite invisible-concierge concept on South Street that opened in August — is filled with "a lot of random design Easter eggs" from her past. These pop-culture references are playful and personal: The lamps are reminiscent of the McDonald's Fry Kids, and an elegant wallpaper recalls the Disney film Fantasia. And many of the furnishings and decor elements are shoppable by hotel guests.
The sweeping project (which centered on joining two buildings and a full gut renovation of 10,000 square feet while maintaining original details like the exterior cornice) reunited Maldonado with business partners Everett Abitbol, his wife Valerie, and Bill Vessal from their collaboration on the Deacon in Grad Hospital. Yowie hotel is also home to day cafe Wim and the new outpost of Yowie boutique, first introduced by Maldonado in 2016.
It's truly a full-circle moment. "My mom first brought me to South Street when I was a kid, for the Easter promenade," she says. "When I got older, it was a safe place to come after school. South Street has been so good to me."
The window seat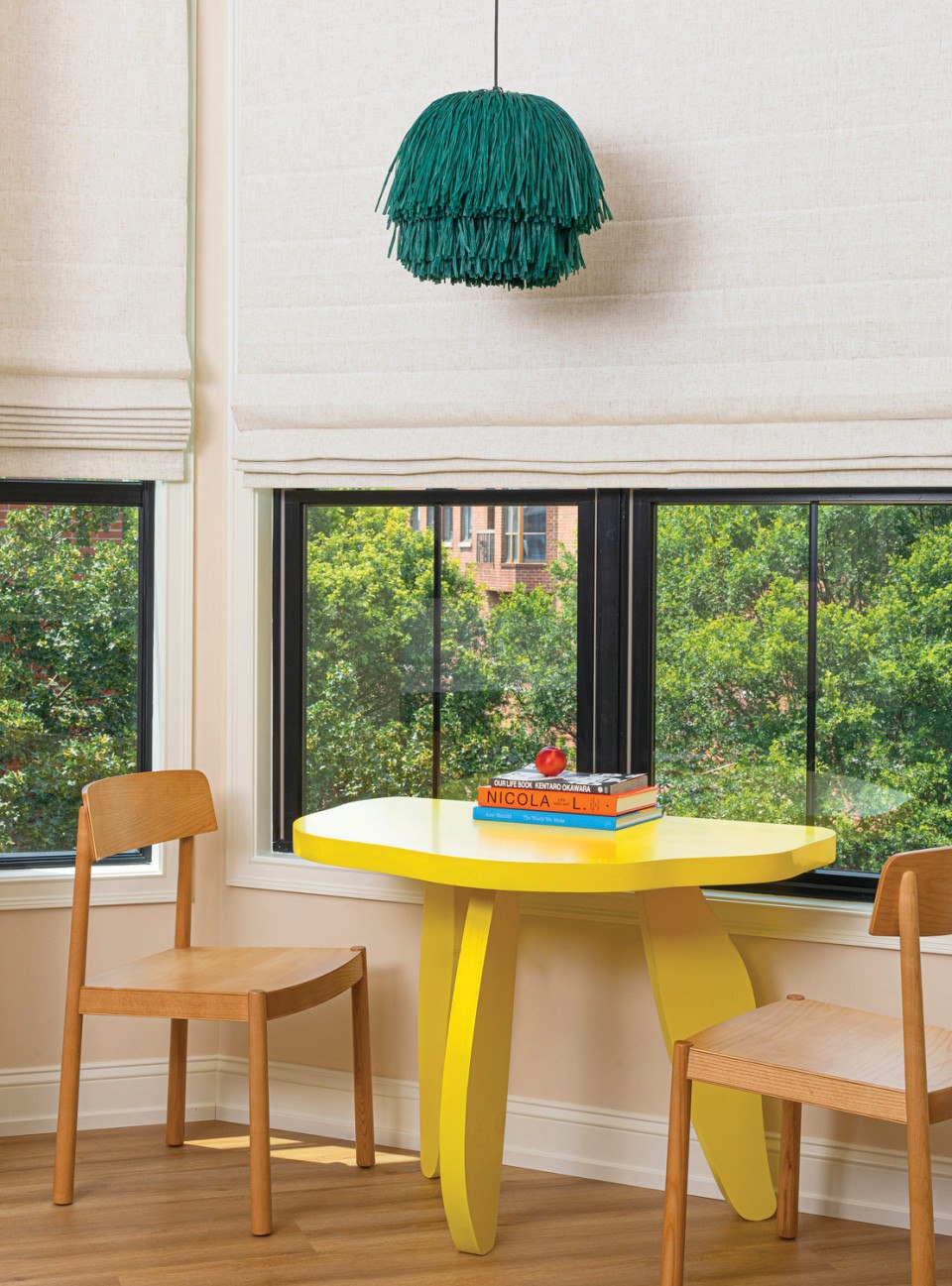 Maldonado made the most of suite 303's corner windows with a bistro table created for Yowie by Philly-based brand Paradise Gray, paired with Normann Copenhagen's Timb chairs. Llot Llov's fringy Fran lamp pulls double duty as a conversation piece.
The decor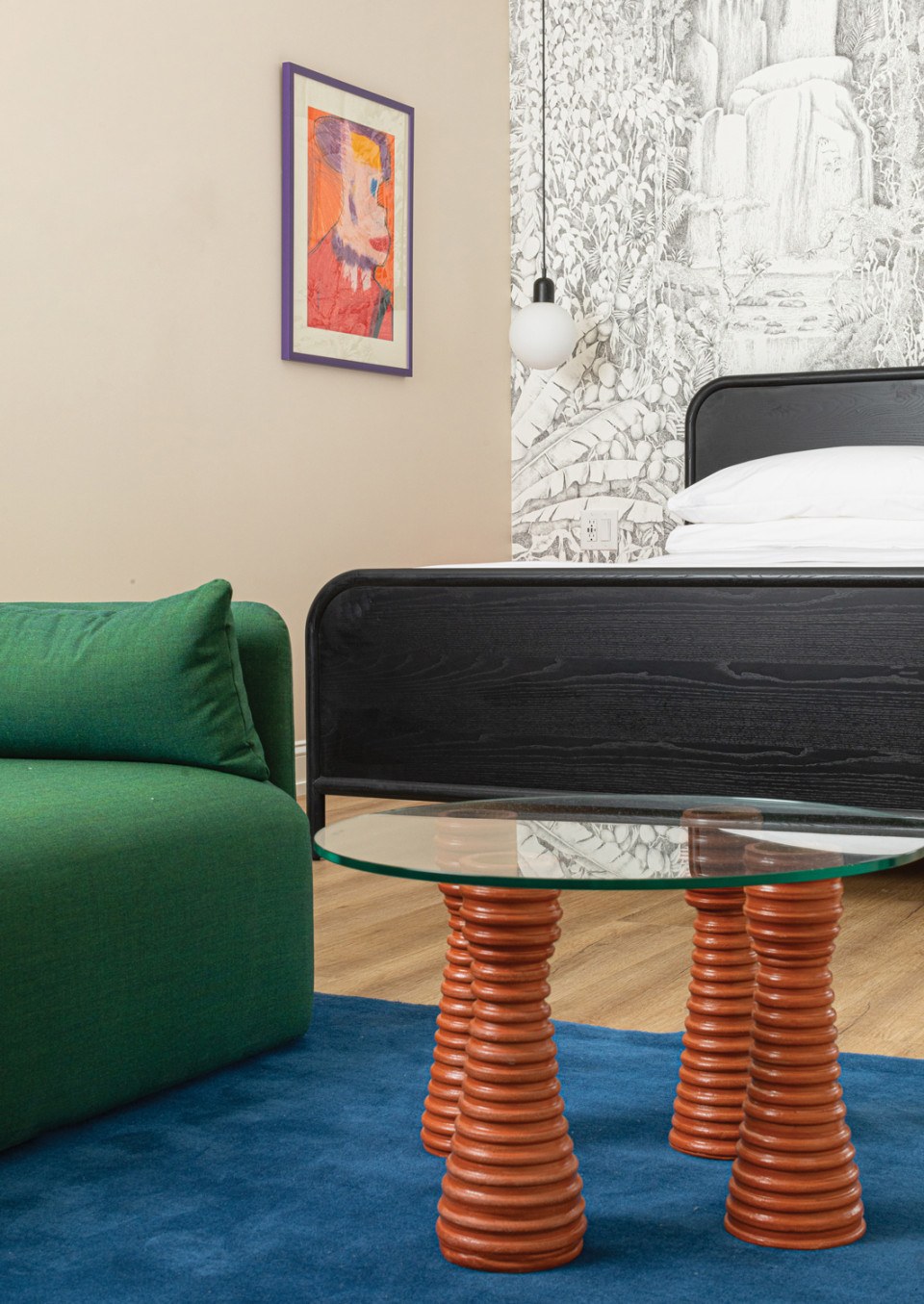 In a room filled with colors, Pierre Frey's hand-drawn Jardin D'Eden wallcovering establishes a subtle focal point behind the Article king bed. A framed print by Clyde Henry sourced from the Center for Creative Works, an art studio that represents neurodiverse artists, hangs on the wall.
I've been moved by how excited people in the neighborhood are about the project and what it means to the South Street community." — Shannon Maldonado
The bathroom
The minimalist design nods to the '80s with matte tile from Daltile's Keystones collection. Maldonado chose Deep Purple D044 and layered in a Shelfology steel floating shelf and a stoneware soap dispenser from local artist Cloud 9 Clay created exclusively for Yowie.
The kitchen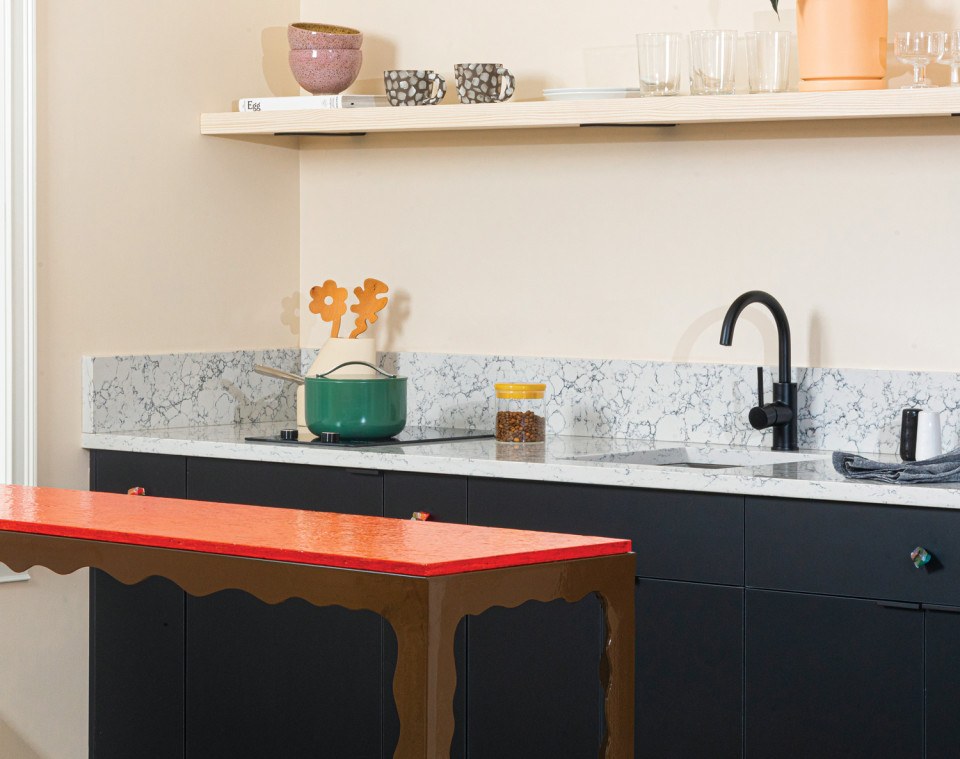 Chen Chen & Kai Williams crafted one-of-a-kind drawer pulls from resin and scraps. Custom mugs and bowls were sourced from makers­ Cloud 9 Clay and Personal­ Best.
Published as "Habitat: So Suite!" in the October 2023 issue of Philadelphia magazine.
---