News
First Look: Hops, Brewerytown's Big New Bar and Restaurant
The third beer-centric concept at 31st and Master in as many years brings a softer vibe and a full menu to its expansive space.
---
First, it was Flying Fish Crafthouse. Then, it was Brewerytown Taproom. And today at 4 p.m., the expansive space at 1361 North 31st Street debuts as Hops, a new bar and restaurant from Highland Hospitality Group.
The 4,500 square-foot space seats 126, with a lounge area and three bars in addition to an expansive dining room with an open kitchen. There are two pool tables, shuffleboard and foosball tables, six large flatscreen TVs, and a large projection screen for showing sports.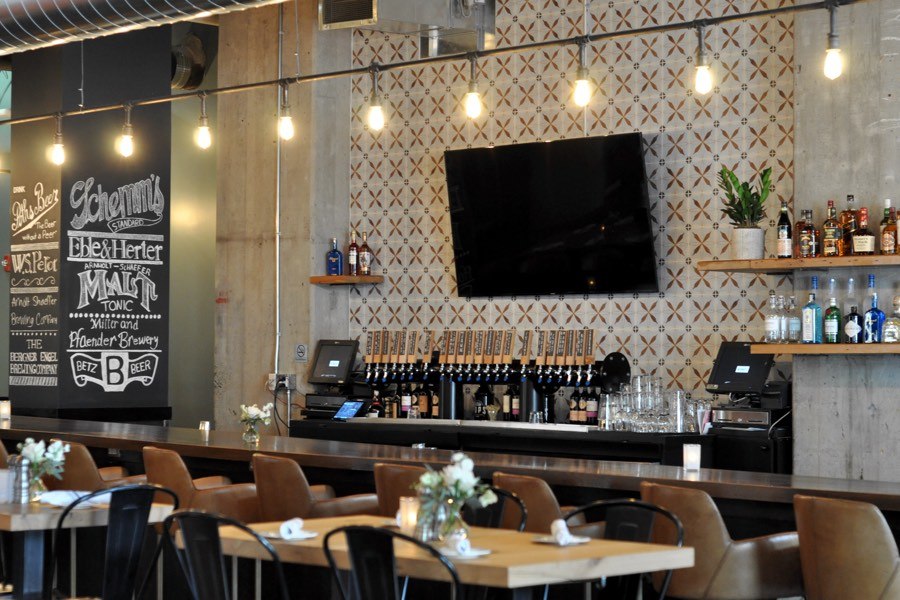 The owners, who are behind projects like Bernie's in Glenside, Hatboro, and University City and the new U.S. Hotel Bar in Manayunk, took a gentler approach with the decor, which was previously spare and industrial. Now, there are Millennial-pink accents, plush couches, and plants to soften the space.
The food menu, from executive chef Nashey Hines, features bar favorites like burgers, pizza, and wings in addition to fresher, more health-conscious dishes for lunch and dinner, plus dessert. At the bar, they'll have 16 mostly-local drafts and a long list of bottled beers, plus cocktails and wines on draft or by the glass.
Hours at Hops are Monday and Tuesday 4 p.m. until 2 a.m. and Wendesday through Sunday from 11:30 a.m. until 2 a.m., with weekend brunch to start in May. Check out the food, drink, and beer menus below (click to embiggen).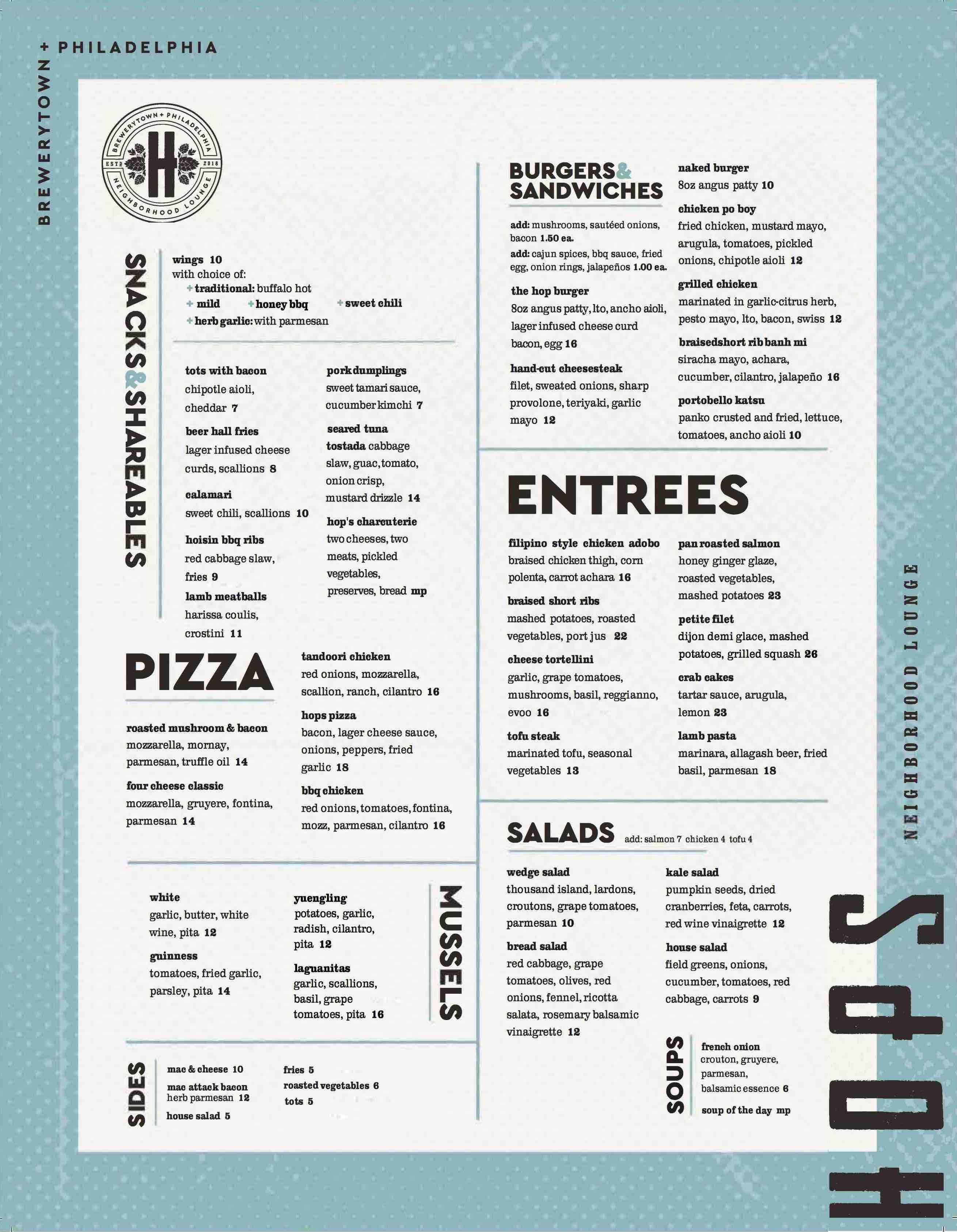 ---
---