Eat Korean Food at Serpico and Help a Philly Restaurant Worker Fight Cancer
Serpico's Korean buffet is going down this Monday at his South Street restaurant.
---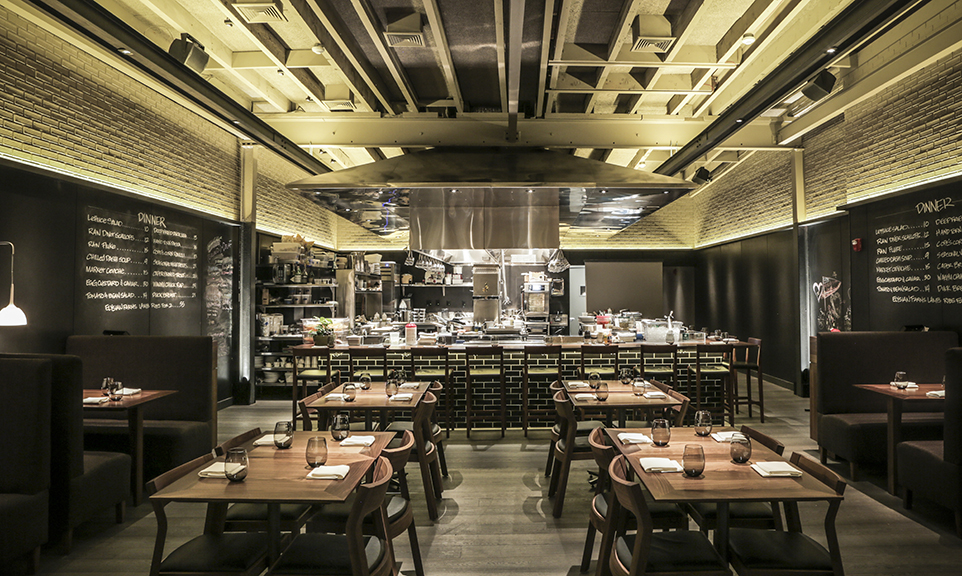 As tragic as it is to be diagnosed with cancer, it's good to know you have an entire industry in your corner ready to support you in any way that it can. Philly's Theresa Lazzari — a back-of-house pro most recently turning out pastas at Southwark and Ambra — recently had that happen to her.
And while she's out there kicking cancer's butt, some Queen Village restaurants are stepping up to help her out.
Lazzari's friend — a fellow Queen Villager and one of the best chefs in the city — Peter Serpico, is hosting a Korean buffet in his restaurant Serpico on May 8th from 5-8 p.m. All proceeds from the dinner will go toward's Lazzari's GoFundMe page.
It'll be $50 a head, cash-only, drinks included (courtesy of a donation by the Wine Merchant, Vine Street Imports, and Artisan's Cellar) — walk-ins only, no reservations. The menu (buffet-style) will be cooked up by Serpico, his wife Julie, and his crew:
Korean fried chicken wings (which he's had on the Serpico menu in the past, but will definitely, too, make the menu at his new Korean restaurant opening in Rittenhouse)
Bo Ssam (roasted pork shoulder)
Bibim Guksu (cold, spicy noodles à la Julie Serpico)
Kimchi
Soft Tofu Stew
Chap Chae (sauteed sweet potato noodles with veggies)
Steamed rice, spinach, bean sprouts, dipping sauces, roasted long hots, lettuce wraps
---
Something else to keep on the back-burner:
On June 4th, Southwark and Ambra's chef-owner Chris D'Ambro will, too, raise funds for Lazzari with a ticketed pig roast and potluck. Details to come.
Serpico [Foobooz]
---