Pizzeria Vetri Opens Today on Rittenhouse Square
---
The second branch of Vetri Family's Pizzeria Vetri opens today at 1615 Chancellor Street (between Walnut and Locust Streets). The second Pizzeria Vetri shares a lot in common with the original, though it is about 500 square feet bigger. Part of that room goes to establishing a true bar with eight seats. Another similarity is the Renato pizza oven that will pump out pizzas daily from 11 am to 11 pm (1 am on weekends).
This Pizzeria Vetri is part of the recently refurbished and historic ICON 1616 apartments on Walnut Street. The historic nature of the building forced the construction team to vent the smoke from the pizza oven from what was once a second floor window. The smoke, pouring out of what looks like an apartment window has already created at least one call to the fire department. Yesterday, a temporary sign was installed to alert people that this was a smoke and exhaust vent.
In addition to the pizzas and of course the rotolo that have made names for themselves at the Callowhill original, the Chancellor Street location has a special Rittenhouse pizza topped with lobster. The white pizza is baked with Parmesan and scamorza (like a smoked mozzarella) cheeses and afterwards covered with a generous amount of lobster that is coated in olive oil, parsley and lemon juice.
Pizzeria Vetri locations will soon expand beyond the Philadelphia area with Washington DC and beyond on the radar.
---
Pizzeria Vetri Rittenhouse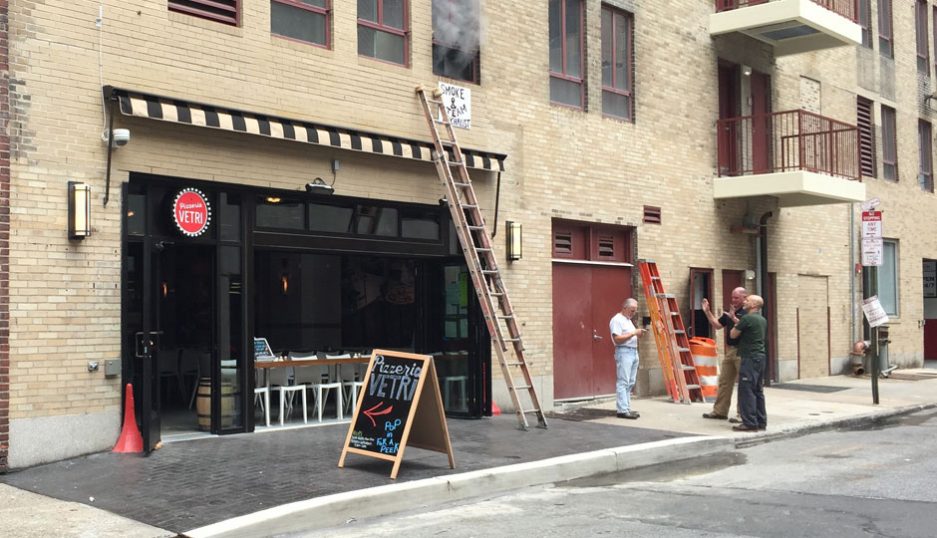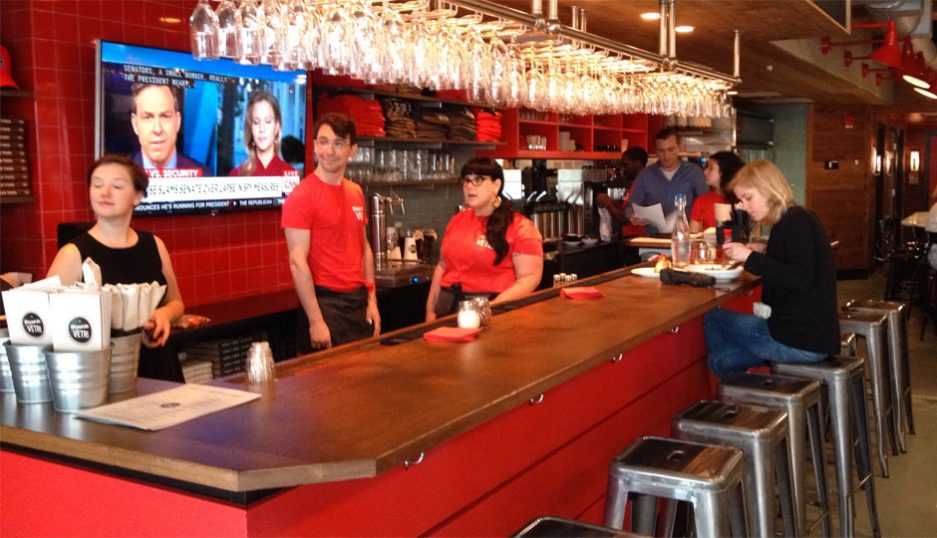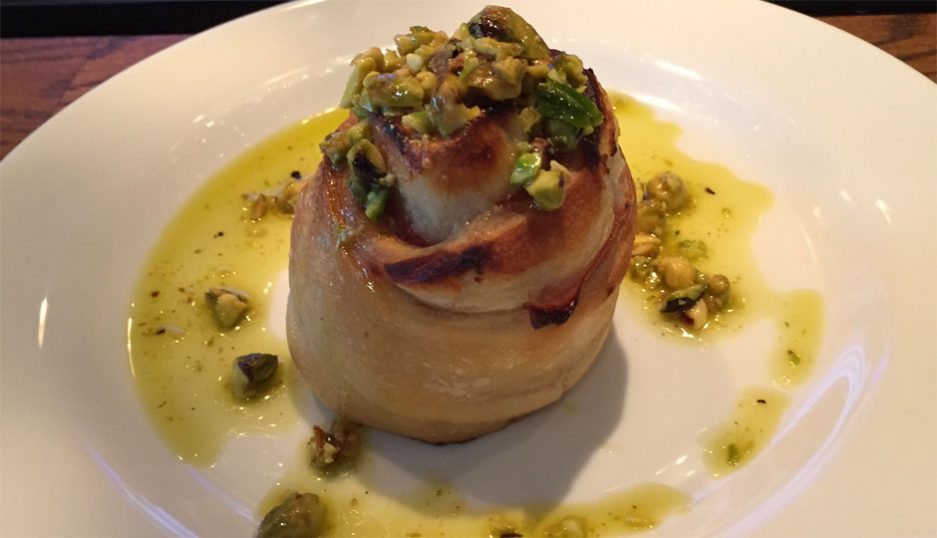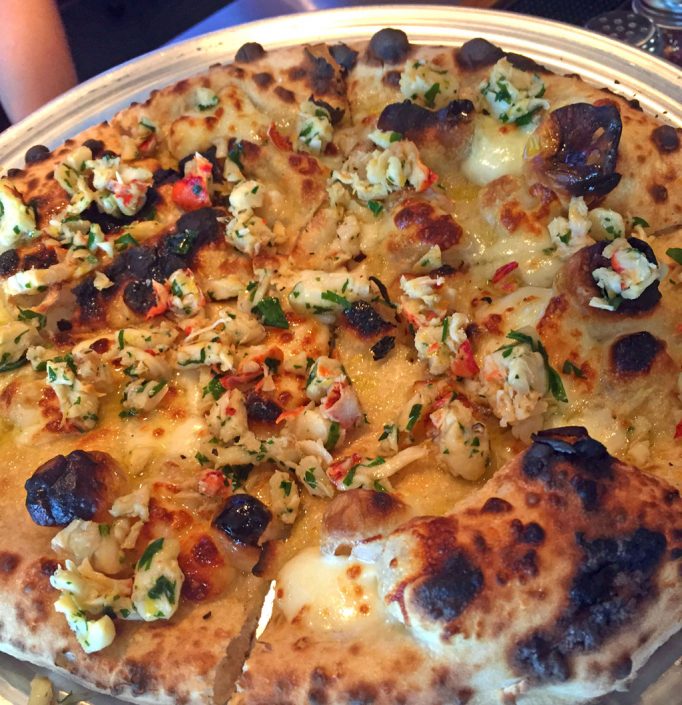 ---
Pizzeria Vetri – Rittenhouse Square [Foobooz]
---