Tale of the Tape: SPOT Gourmet Burgers, Steaks, & Pork
---
As we continue the Year of the Cheesesteak, we'll be taking a look at cheesesteak spots that are new, been flying under the radar or been suggested to us. Today, we visit the SPOT Burgers truck at The Porch at 30th Street Station. Yes, SPOT Burgers has gotten plenty of rightful ink for their hamburgers but you cannot sleep on owner Josh Kim's cheesesteaks.
SPOT Gourmet Burgers, Steaks & Pork
Various locations including 33rd and Arch and The Porch
484-620-6901
Roll: Conshohocken Bakery
Meat: Sirloin, cut daily, not frozen.
Onion: Sauteed and flavorful.
Cheese: American, Cheddar, Sharp Provolone, Whiz, Blue, Smoked Mozzarella, Pepper Jack, Swiss
Price: $8.00
Pro Tip: Yes, go for the cheesesteak but return to check out Kim's specials board. Past specials include a lobster roll, Sloppy Joe and if you're lucky, might include a bison cheesesteak next week.
Kim, who has had SPOT Burgers cart since February of 2012 does the cheesesteak right. He takes fresh sirloin that he slices himself, seasons it well with salt and pepper and then cooks it up on the griddle in his small cart.
The Verdict
This is one of the best cheesesteaks we've come across in a long time. Well seasoned, excellent and ample amount of beef. Seek out a SPOT Burger cheesesteak now.
---
Spot Burgers Cheesesteak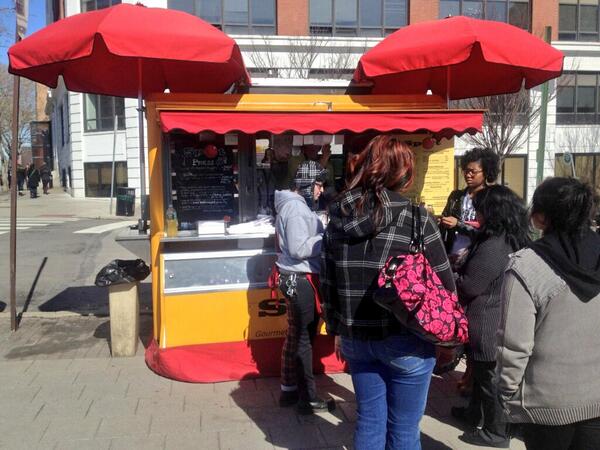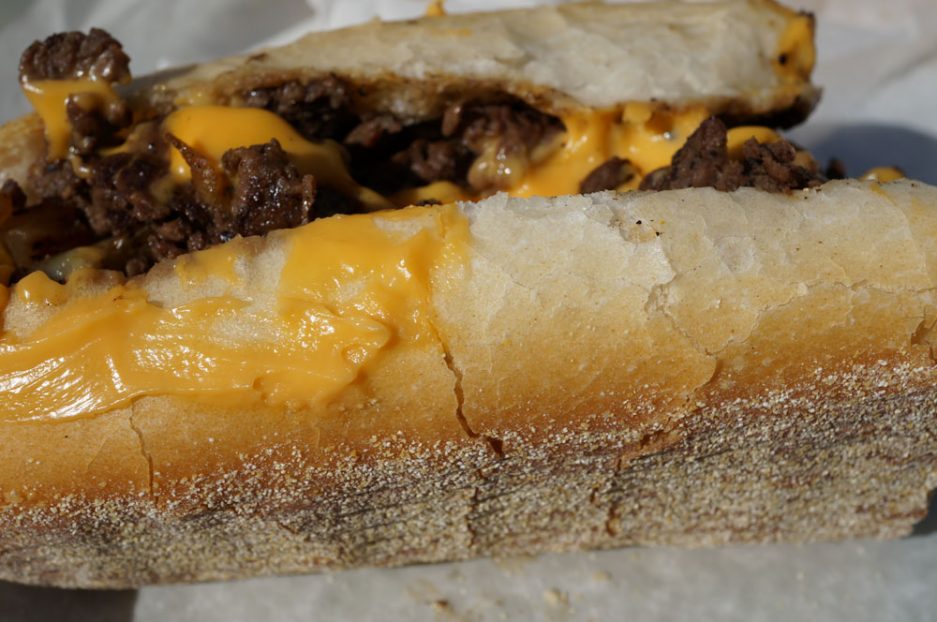 ---
SPOT Gourmet Burgers, Steaks & Pork [Foobooz]
Year of the Cheesesteak [Foobooz]
---