We Tried a Never Give Up Manayunk Virtual Workout for BWP Underground
This virtual sweat sesh may have been kid-friendly, but it was still incredibly tough.
---
Hey, friends. We can't believe we're almost through May already! We know times are still pretty confusing right now, so we're doing our best to keep coming together, moving our bodies, and celebrating community however we can.
That's why, in honor of Mother's Day earlier this month, we decided to dedicate this virtual BWP Underground to all the amazing moms out there, with a fun and sweaty "Quaranteeny" workout led by Ali Cook Jackson, owner of Never Give Up Training.
First we had a Q&A with Ali Cook Jackson about health and wellness routines, and what inspired her to found Never Give Up. Then we all did a high-energy, kid-friendly 30-minute workout class featuring bodyweight exercises and weighted exercises. (The kids may not have listened 80% of the time, but we all had a good laugh and man did we put in work.)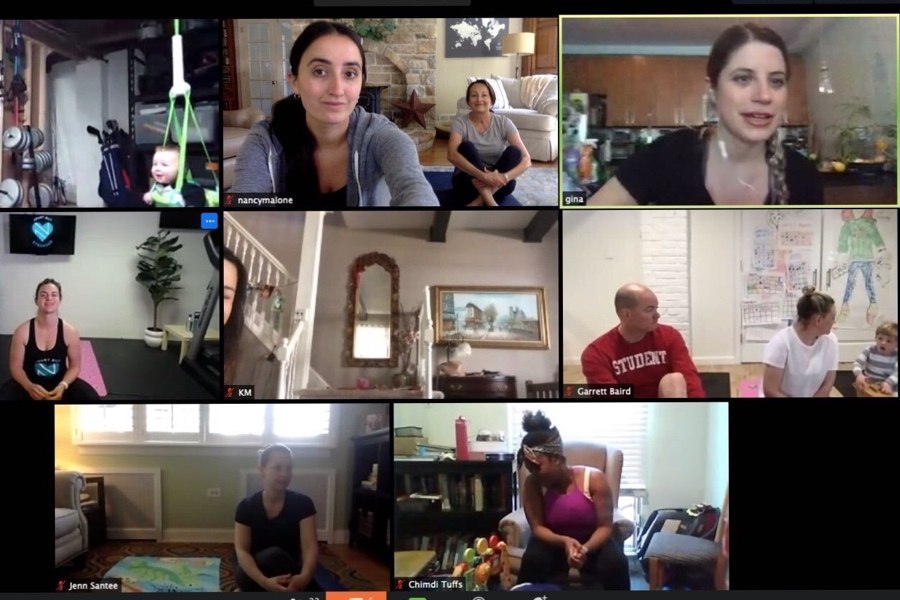 Ali Cook Jackson guided us through a heart-pumping workout, with plenty of animal poses to keep the kids occupied. It was light-hearted and silly, but a tough workout — and most of all, it was a lot of fun!
(In case you're not familiar, BWP Underground presented by Independence Blue Cross, is our monthly, super-secret pop-up workout series. You have to be on our email list to get the event alerts, so sign up here to get in on the action!)
We're so glad we had the chance to come together, move our bodies, and step away from everything else for a few minutes. Oh, and you want to know the best part? The whole event was free for our amazing frontline workers. Thank you for being there, for sweating with us, and for everything you're doing to keep Philly safe and well!
Want in on the next virtual BWP Underground event? Sign up here!
Let's get social! Join Be Well Philly at:
FACEBOOK | INSTAGRAM | NEWSLETTER | TWITTER
---
---