We Tried a Plant-Based Meal Prep Class for February's BWP Underground Event
See photos from our The Cutting Veg and STORY at Macy's BWP Underground event.
---
Our Be Well Philly Undergrounders were back on their fitness and wellness game this month — with a twist! In February, instead of a workout, we wanted to dig into some holistic wellness and nutrition. We designed a super fun plant-based meal prep class with health and recipe blogger Sarah Schutz of The Cutting Veg at the STORY at Macy's health and wellness-themed boutique space, Feel Good. We ended up learning some new meal-prep tricks for quick spaghetti squash Pad Thai, eating some delicious chocolate-drizzled tahini bites, and meditating in the Calm Meditation Pod while sipping our adaptogenic chai lattes. (Ugh. Pure bliss.)
Basically, it was night complete with the best of both nutrition and self-care worlds. Read on to find out more about what went down and check out all the fabulous photos, shot by local photographer Joe Clement.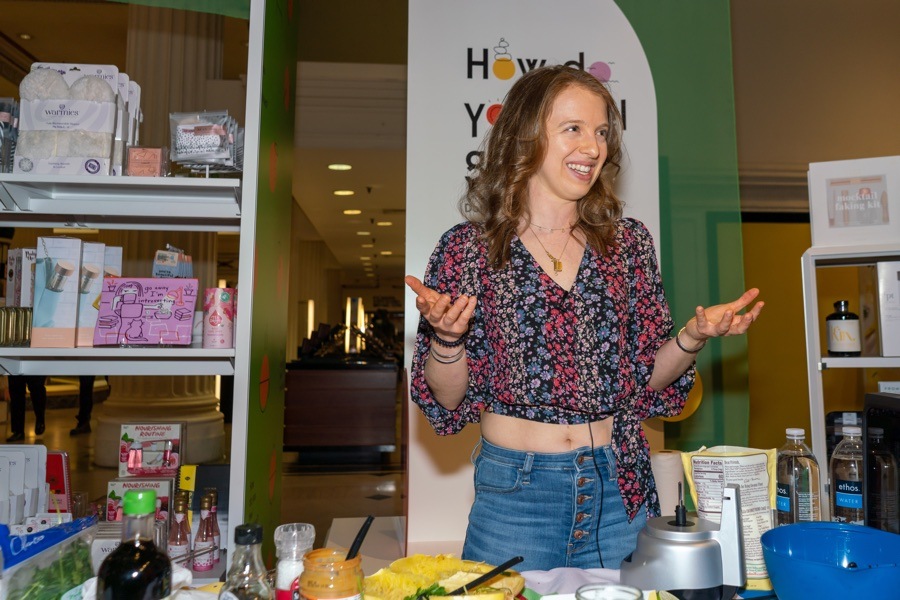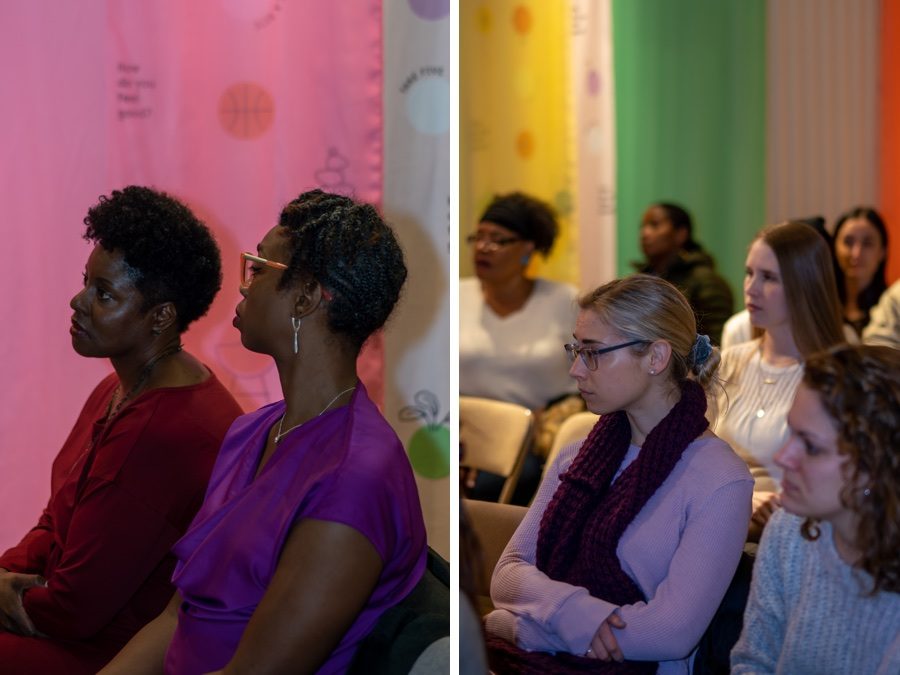 Once we all got settled and checked in, our meal prep class with Sarah Schutz began. It was a firsthand look into all of the goodness she makes in her daily meal-prep posting (which she does while attending a PhD program for Healthcare Economics, thank you very much), including a dinner element of Spaghetti Squash Pad Thai, and a healthy dessert element of easy-to-make Tahini Truffles with chocolate drizzle. (We are salivating just thinking about it again.)
Want to make them yourselves? Here are the The Cutting Veg's plant-based meal-prep recipes:
(In case you're not familiar, BWP Underground is our monthly, super-secret pop-up workout series. You have to be on our email list to get the event alerts, so sign up here to get in on the action!)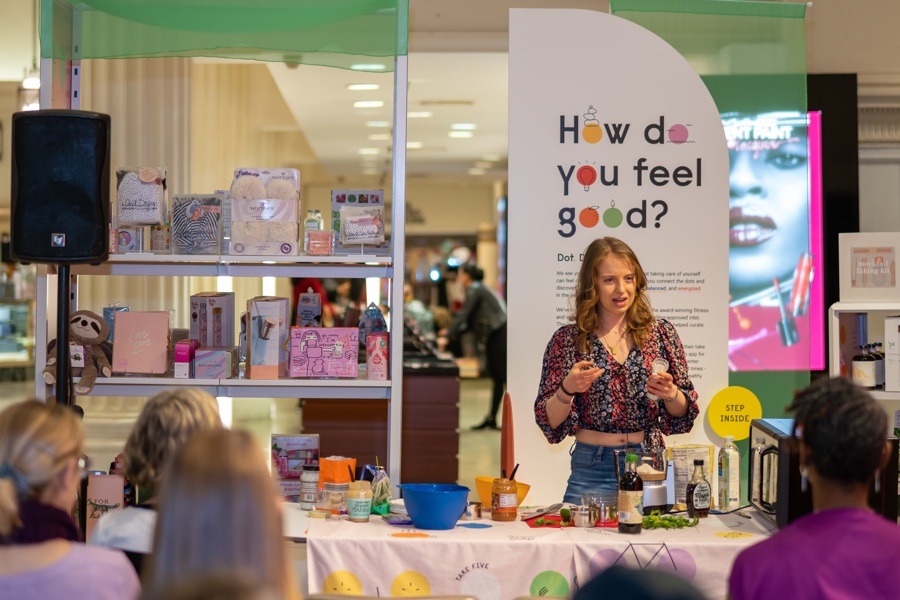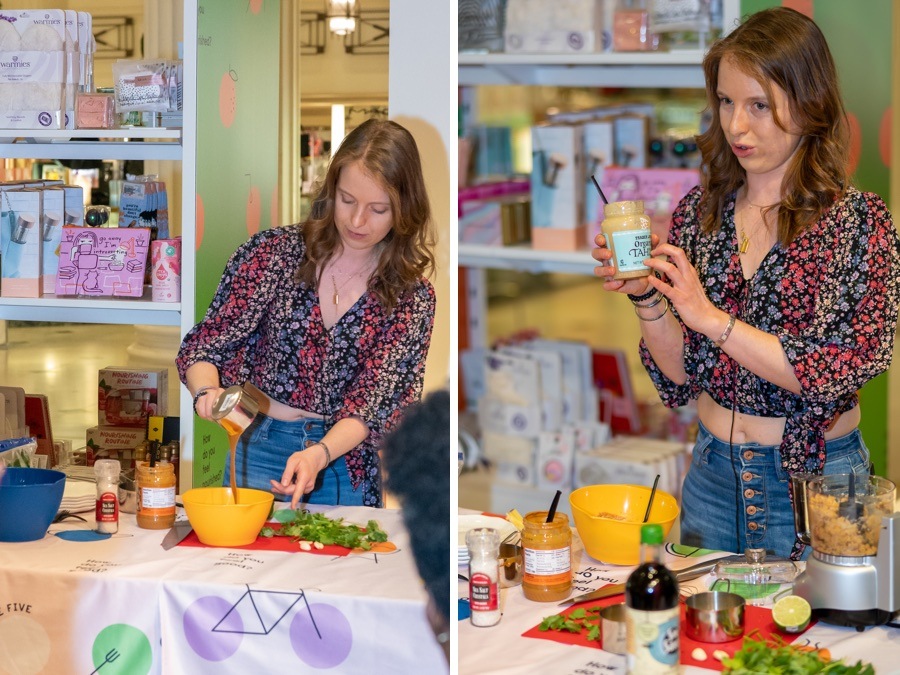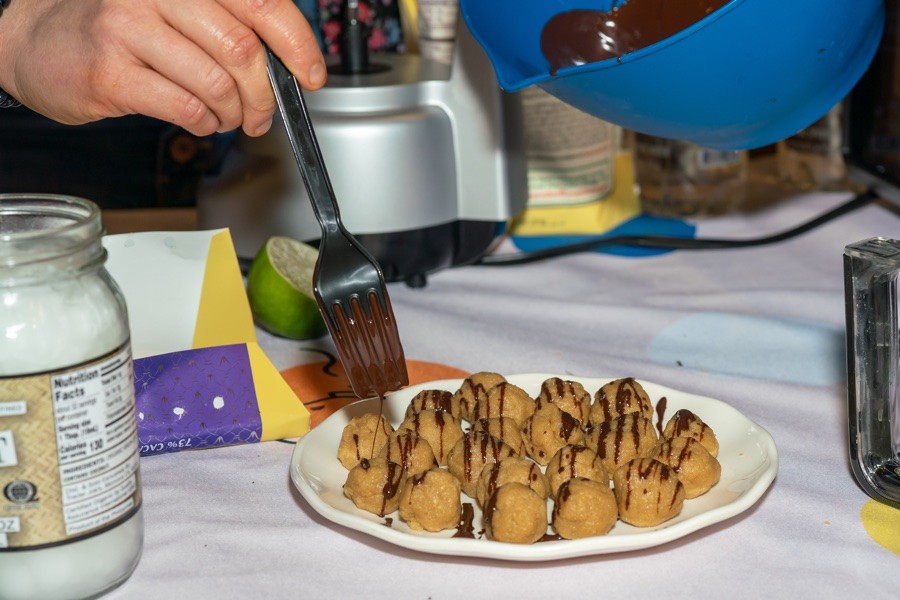 Once the class came to a close, Sarah stuck around for some questions and answers with attendees, as we all chowed down on the tahini bites and sipped our Clevr chai lattes, courtesy of STORY. It was a surprisingly relaxing oasis in the middle of Center City, and it was fun to chat with like-minded folks about nutrition, wellness, and healing crystals and candles of course. If you haven't been to STORY yet, we highly recommend stopping by — it's got everything from Printfresh gratitude journals to fortune-telling bath bombs.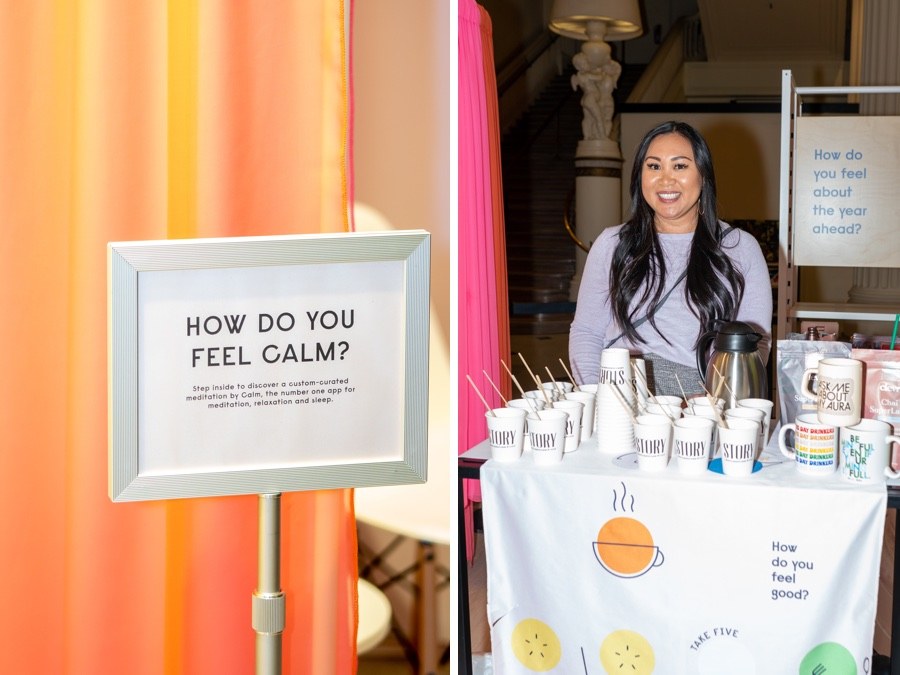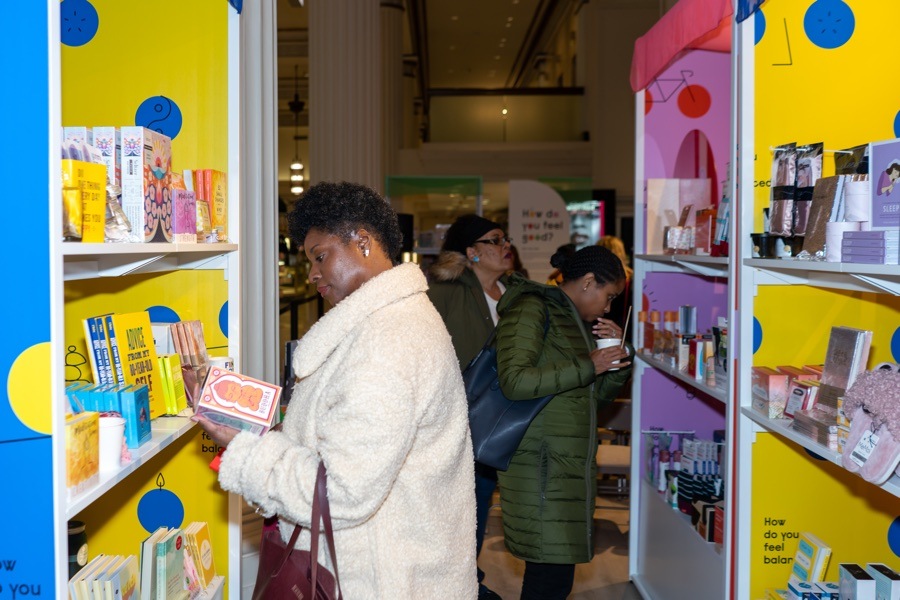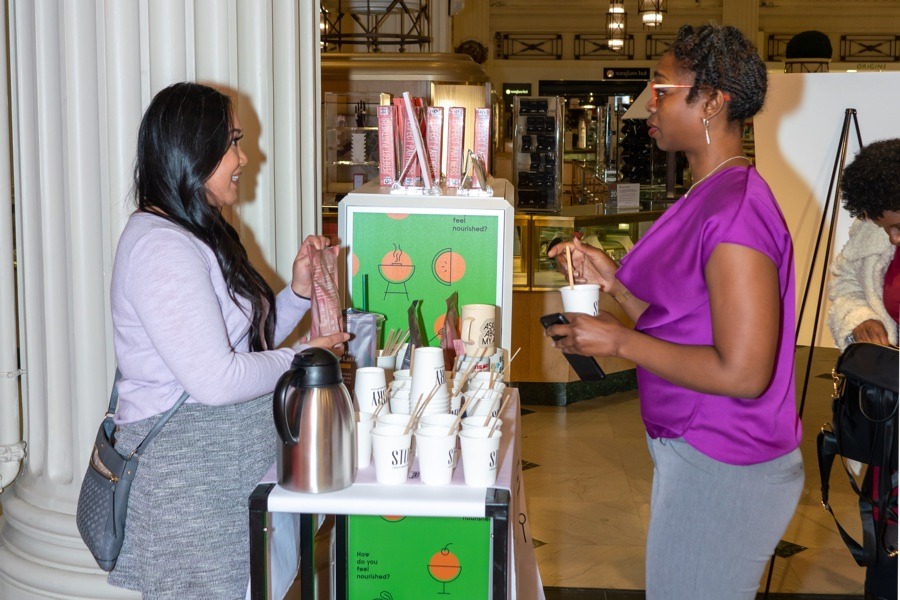 Some of us popped into the Calm meditation pod to chill out even further, and we all chatted about our own favorite recipes. Everybody was able to peruse the incredibly covetable wellness offerings at the pop-up boutique before returning, finally, to their regularly scheduled evenings.
Cue: sigh of relaxation — and a plan to run to the grocery store ASAP this week to recreate the recipes. (I mean… obviously.)
Want in on the next BWP Underground event? Sign up here!
Let's get social! Join Be Well Philly at:
FACEBOOK | INSTAGRAM | NEWSLETTER | TWITTER
---
---