News
Rittenhouse's New DIY Candle Store Is Here for All of Your Self-Care Needs
Wine? Check. Fire? Check. Pretty, sweet-smelling candles? Check and check. We're so there.
---
We're going to be honest. Nothing makes us happier than coming home, curling up with a good book, and lighting the perfect candle. (You know, one of those scents that just instantly soothes you.) And, we need that relaxation more than ever now — the holidays, though dubbed the happiest time of the year, can also mean tons of additional stress in between festivities. To snag a little rest and relaxation without wasting a moment of your gift-shopping time, try tapping into your creative side at a place you can also make a purchase.
Stylish create-your-own candle shop, Paddywax Candle Bar, is making its way to Rittenhouse from Nashville, Tennessee. It's an offshoot of the original candle company, Paddywax, which sells modern, chic candles at stores like Urban Outfitters, Neiman Marcus and Paper Source. The craft-focused store front opens on 1733 Chestnut Street on November 23rd, and will be filled to the brim with beauty and grooming products, stationery, gifts , and of course, plenty of candles. (It's a similar model to local favorite Wax + Wine, a Washington Square West DIY-candle-making outfit.)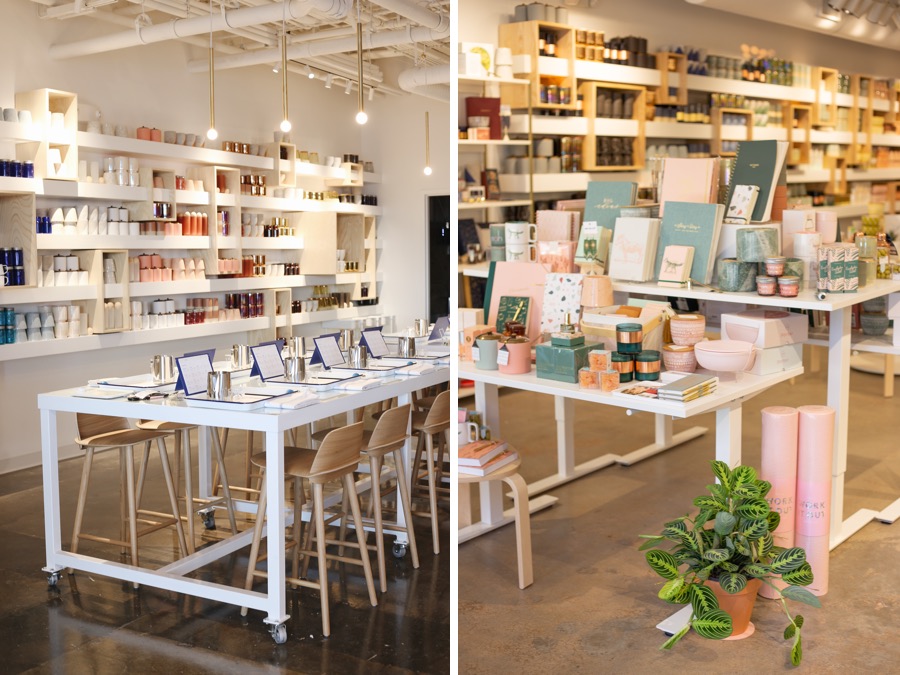 Make an appointment or pop in to participate in one of the daily candle pouring sessions to create and take home your own aromatic self-care-in-a-jar. An individual seat at a workshop is $40 and includes all the materials you need, as well as 20% off any other retail items after the workshop. You can pick up your candle three hours later, or have it shipped to your home if you've got places to be.
You can also purchase experiential gift certificates (How thoughtful will that be?!) so your loved ones can stop by to make their own custom candle for an easy and unique holiday gift idea. Oh, and once you've used up your candle, the adorable ceramic and stone vessels can even be repurposed into chic succulent holders or jewelry containers. Travel in packs? Groups can schedule a pouring sesh for 10% off on groups of ten people or more, and private workshop rates are available upon request for your next gathering.
As for the smells you create, you'll have guidance on that process, too. They have a catalogue of 40 premixed fragrance oils to choose from, so you don't have to worry about accidentally mixing an unpleasant blend. Fragrances are put into categories like spicy, sweet, woody and fresh to suit every taste, too. You'll then mix them into hot wax, and pour it into your chosen vessel. If you're still stuck on a scent, director of retail Whitney Hall recommends trying one of Paddywax's cult favorites like Tobacco and Patchouli or Sea Salt and Sage. Or, newly released Pumpkin Spice Latte and Wassail fragrances are a good choice for setting a warm autumn ambiance. (They even have seasonal tinsel vessels to match.)
And they weren't kidding about a candle bar. They'll serve you favorites like red wine, beer or rosé while you're pouring a custom candle. That means they basically have everything we're looking for in a winter activity: beverages, creativity, good smells, and beautiful, hygge-esque items to pretty up our homes.
---