5 of the Coolest Additions to the Philly Wellness Scene in 2018
The year's best gyms, self-care businesses, and other wellness companies to come to town.
---
Yes, there were a lot of openings in 2018, and there's no doubt in our mind that Philadelphia's health and wellness scene just keeps getting better and better. But if we had to pick the places that are really making Philly's fitness world *that* much cooler, we'd gladly talk your ears off about these five.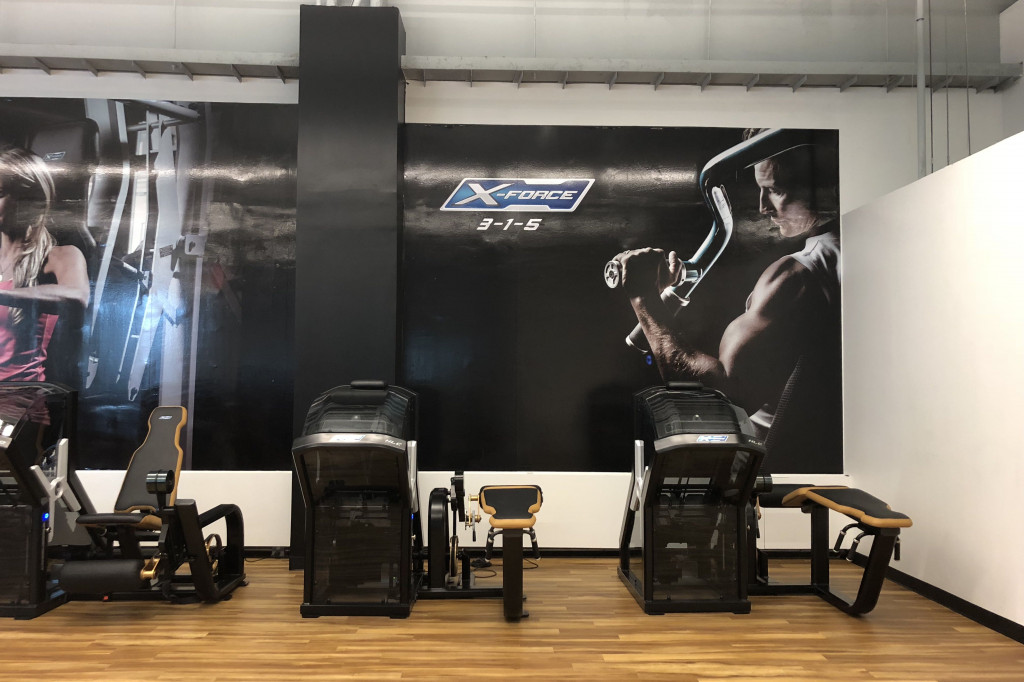 There's really nothing like it in Philadelphia, so of course X-Force earns a spot on the list. The personal training gym specializes in negative resistance training — which basically means they've got special strength training machines that make the weights 40 percent heavier on the way down. It's all based on the theory that your muscles can handle more weight when you're lowering it, rather than pushing it out or up. By challenging your muscles that little bit extra on the way down, you can get in one heck of an intense workout in just 30 minutes. And isn't efficiency something we could all use more of in our lives?
Yes, we could have easily picked this one just because the name is a Harry Potter reference and they have wizard-themed decor inside. That certainly was enough for us to fall in love with this new Fairmount barre and yoga studio, anyways. But what really sells us on it is the studio's emphasis on inclusivity and accessibility, making sure that everyone feels comfortable practicing there. Plus, all the proceeds from their Community Classes — which are priced at $5 to be more affordable to all income levels — go to support national organizations that work to make people and the planet healthier, plus Philly's own Roots2Rise.
Boutique fitness is a competitive business, and these days, studios have to offer everything from dry shampoo to towel service to free shoe rentals to keep riders coming back. Because we have such high standards, it can make it even harder for the local studios to compete with the big, well-funded national chains. But South Street's Revel Ride is here to prove to us all that you don't need to get your start in NYC to be a seriously sleek, amenity-packed studio. From their tech-filled studio to their top-of-the-line bikes to the locally crafted shower products in the locker rooms, Revel Ride makes us proud to be card-carrying members of the Philadelphia fitness world.
We're all for empowering women to be their healthiest, strongest selves (hello, BWP Boot Camp!) and that's why we love that an all-women's triathlon was launched in Philadelphia this year. The race sold out in 2018, and we're not surprised — the sprint triathlon took racers through some gorgeous parts of Fairmount Park, and the swim was in Kelly Pool, rather than open water. Registration for 2019's triathlon opens January 1 — who's ready to join?
Having easy access to healthy food is by no means a guarantee for people who live in an urban area. That's why we let out a little cheer every time we hear that a new grocery store is opening anywhere around Philadelphia. And when it comes to grocery shopping, we really got quite the deal when Sprouts Farmers Market opened on Broad Street. It not only puts an emphasis on organic foods, but it also has an outstanding produce department, meat selection, and bulk food section we could write a song about. Here's to having more places to fill our carts with healthy food in 2019!
---
---