Best Posts on the Broad Street Run Bib-Transfer Message Board
With an acceptance rate of around 85 percent in the Broad Street Run lottery this year, a good swath of wannabe runners learned the hard way (the only way?) last week that they didn't make the official cut. Not to be deterred, rejected runners have been posting in droves on the race's bib-transfer message boards, in search of Broad Street lotto winners who no longer want to run and are willing to give up their spot.
I got sucked in to the posts yesterday and found some preeeetty good gems: a bride who wants to get in shape before her wedding, a grandma who wants to inspire her grandkids, a guy who calls himself "Thong Runner" (um, what?), and someone who wrote a bib plea in the form of a limerick. A limerick.
Here, my favorites of the bunch. (Note: Make the slideshow full screen—the arrows on the right—to make it easier to read.)
---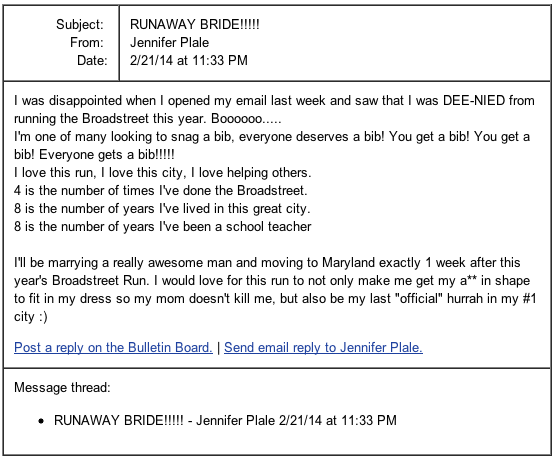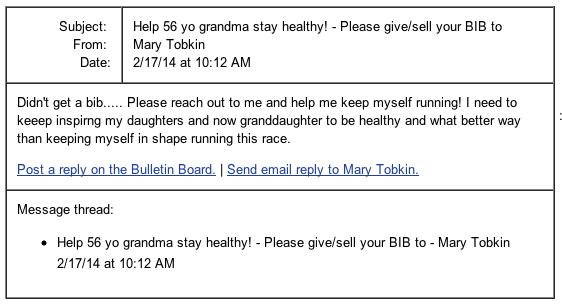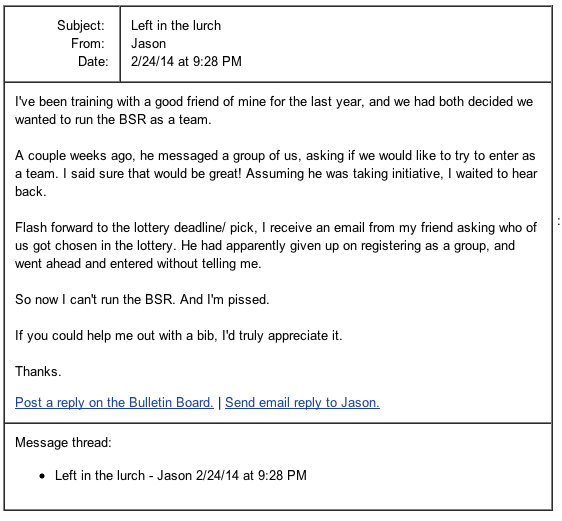 ---
Like what you're reading? Stay in touch with Be Well Philly—here's how:
---
---