Neighborhood Tour: Your Guide to Spending a Great Day in Fishtown and Northern Liberties
If you've got a day to spend in these buzzy Riverwards neighborhoods, here's an itinerary to get you started.
The pizza at Beddia, the kebabs at Suraya, the jollof platters at Suya Suya … You could fill the page with all the destination-eats in these much-hyped food 'hoods, but for other noteworthy draws in Fishtown and Northern Liberties, consider:
The Public Art
Public art is everywhere you turn, from the noble Don Quixote monument on Girard (a gift from Ciudad Real, in Spain) to the colorful new mural honoring Philly's trans community (Frankford and West Thompson streets) to the cheeky fish-head trash cans dotting Fishtown.
Wood Street Steps
NoLibs's Wood Street steps, sandwiched between two Water Street rowhomes — the last surviving example of the 17th-century stairs commissioned by William Penn to connect the city to the waterfront.
St. Peter the Apostle Parish
Girard Street's St. Peter the Apostle Parish houses the National Shrine and preserved remains of St. John Neumann (1811-1860), the first male American saint, and sees some 170,000 pilgrims a year.
So Many Breweries!
Yards. Other Half. Mainstay. Evil Genius. Brewery ARS. Just for starters. (Psst: Evil Genius's beer garden is perfect for resting tired legs.)
Penn Treaty Park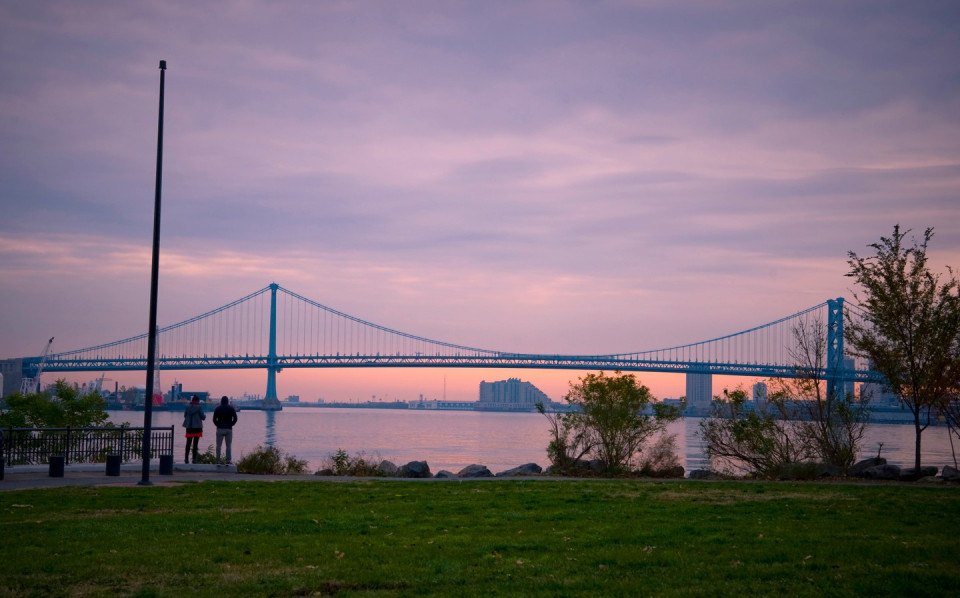 Fishtown's Penn Treaty Park, with majestic views of the Delaware and a small museum across the street (open by appointment) dedicated to the area's original inhabitants, the Lenape.
Bars
Bars and more bars, each with its own draw: Longtime fave Johnny Brenda's, for one, has nightly concerts; the cool International Bar on Front Street serves vermouth on tap. Mmmm.
>> Click here for more neighborhood bucket lists.
Published as "Your Hyperlocal Bucket List: What to Find in Fishtown & NoLibs" in the July 2022 issue of Philadelphia magazine.
---