The View Co-Host Raven-Symoné Surprises Whoopi Goldberg at Valley Forge Casino Show
---
Whoopi Goldberg came to Valley Forge Casino Resort this Saturday night as part of their ongoing Valley Forge Music Fair. She played to a packed house — and for the last hour of the show she took questions from the audience. Attendees grilled her about The View, reminisced about favorite movie moments, talked about what an inspiration she was to them, and even brought gifts for Bear (her shelter dog that is deaf and blind). She adopted him locally from Main Line Animal Rescue in Chester Springs. (She visited there Saturday afternoon before her show.)
Raven-Symoné, her co-host on The View, came down from New York City to see the show. She had never seen Whoopi do her stage routine and surprised the comedian/actress back stage. Symoné spent the evening in Philadelphia, and said she was going checking to out some of the city before she left on Sunday.
Another celeb who came out to see Whoopi was Bunny Sigler, who, during the Q&A, reminded her that they worked together 20 years ago and he had a gift for her, which included his latest CD.
Whoopi didn't leave before trying her hand at the slot machines. I snapped a photo of her while she was playing a $1 machine in the middle of the floor, where she also said hi to some of her fans. More photos from the evening below.
---
Whoopi Goldberg at Valley Forge Casino
HughE DIllon
HughE DIllon
HughE DIllon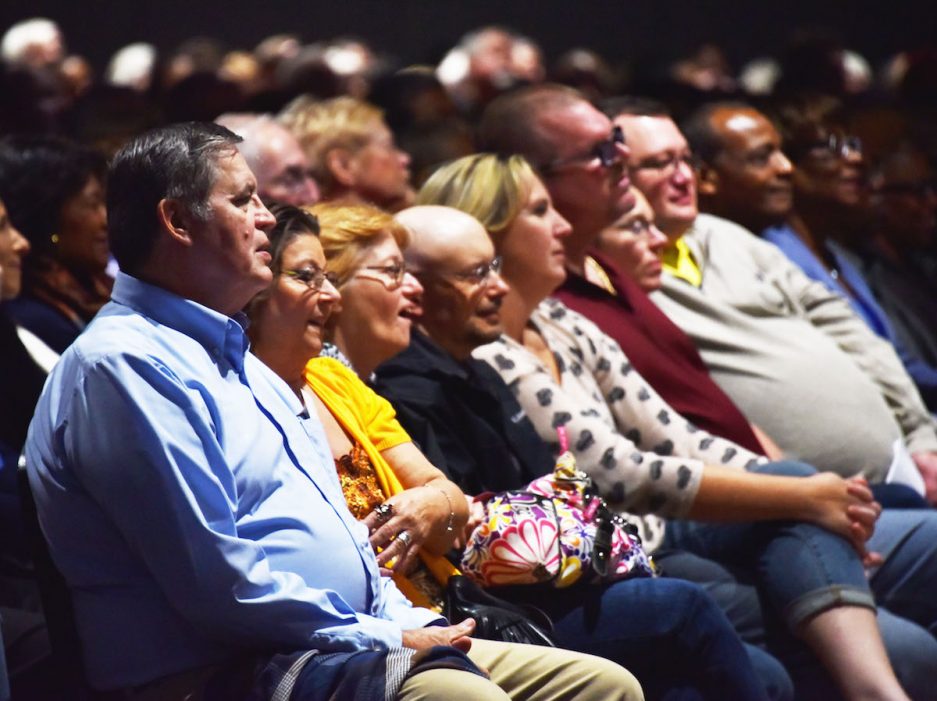 ---
---