Connor Barwin, Mayor Nutter Dedicate Ralph Brooks Park in Point Breeze
---
Connor Barwin's Make the World Better Foundation's first major initiative in Philadelphia was dedicated yesterday afternoon in Point Breeze. The new Ralph Brooks Park at 20th and Tasker streets was a collaborative project with urban development non-profit Urban Roots, Pennsylvania Horticultural Society, Mural Arts and many more. The area now boasts a full-size basketball court, a state-of-the-art playground, a community garden that will produce fresh vegetables for the neighborhood, and a fresh new work from "Love Letters" muralist Steve Powers.
Barwin got involved in the project after noticing the downtrodden park while riding his bike to Eagles practices last year. He reached out to community organizers, who were already planning for a revitalization for the park. They welcomed Barwin's assistance.
Yesterday, the park got its official ribbon-cutting in a special ceremony that involved Barwin, Mayor Nutter and other's involved in the project. Besides dignitaries, the day saw community members coming out to test the basketball courts and browse the gardens.
Our sister blog Property has covered the Park's revitalization extensively. Check out there coverage here, and our photos of yesterday's ribbon-cutting ceremony below.
---
HughE Dillon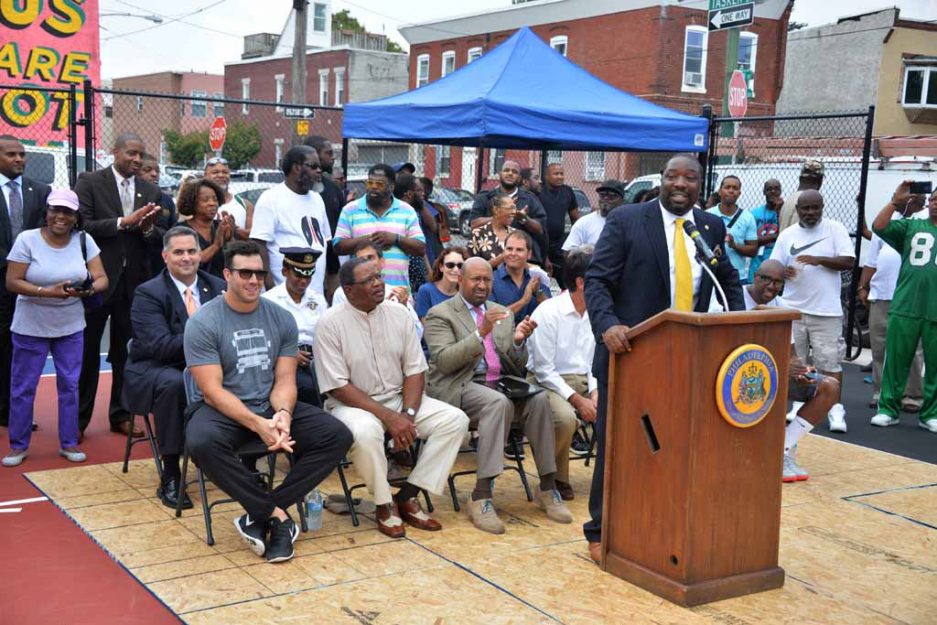 HughE Dillon

HughE Dillon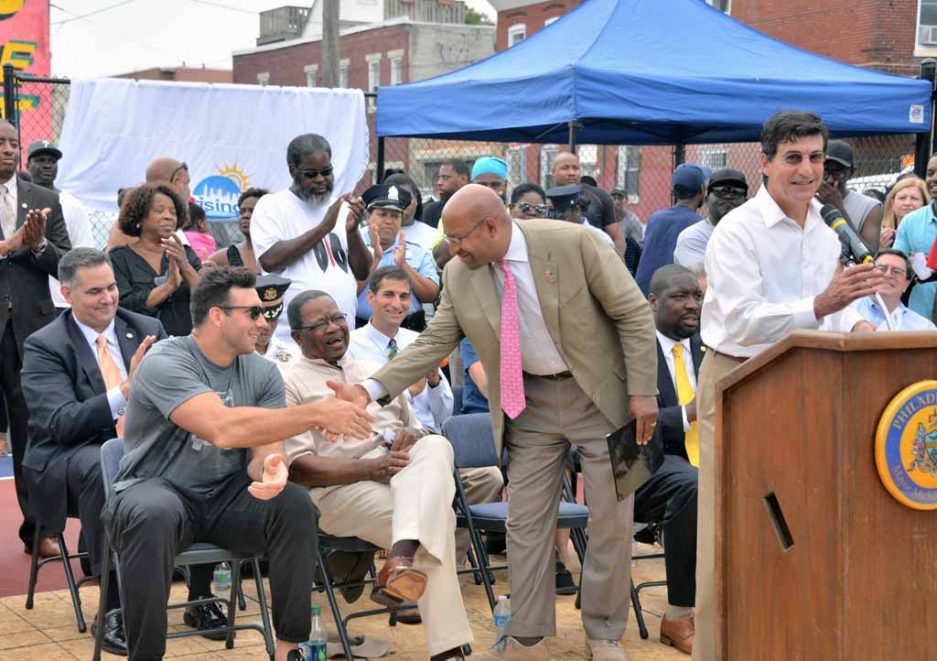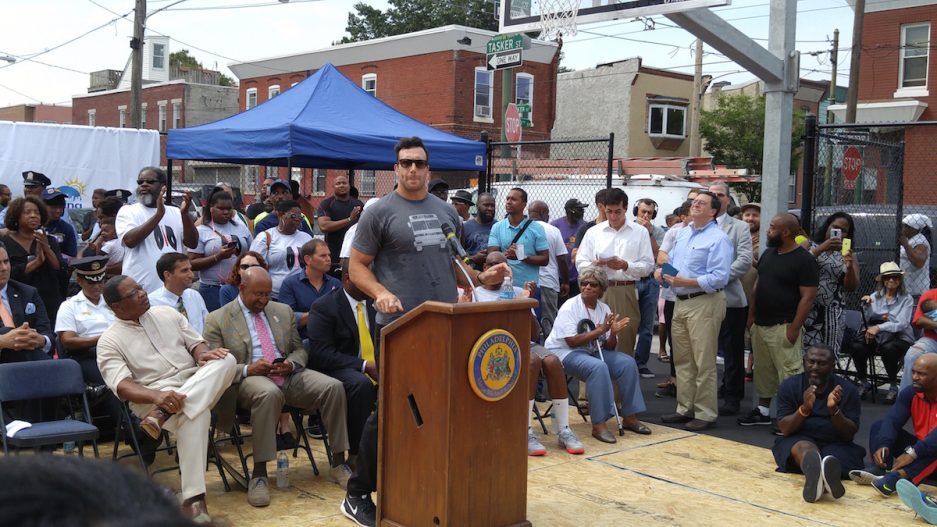 HughE Dillon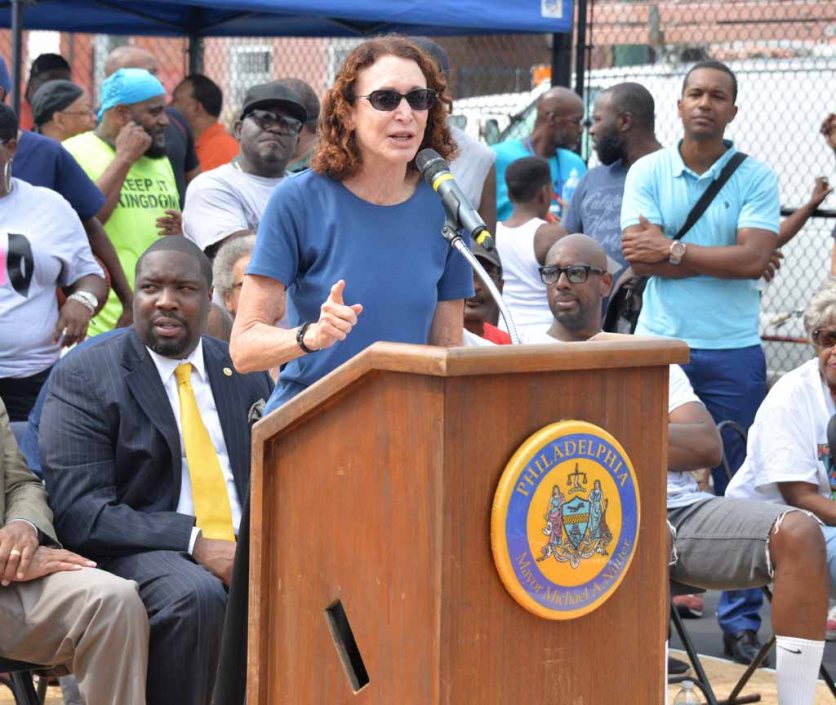 HughE Dillon
HughE Dillon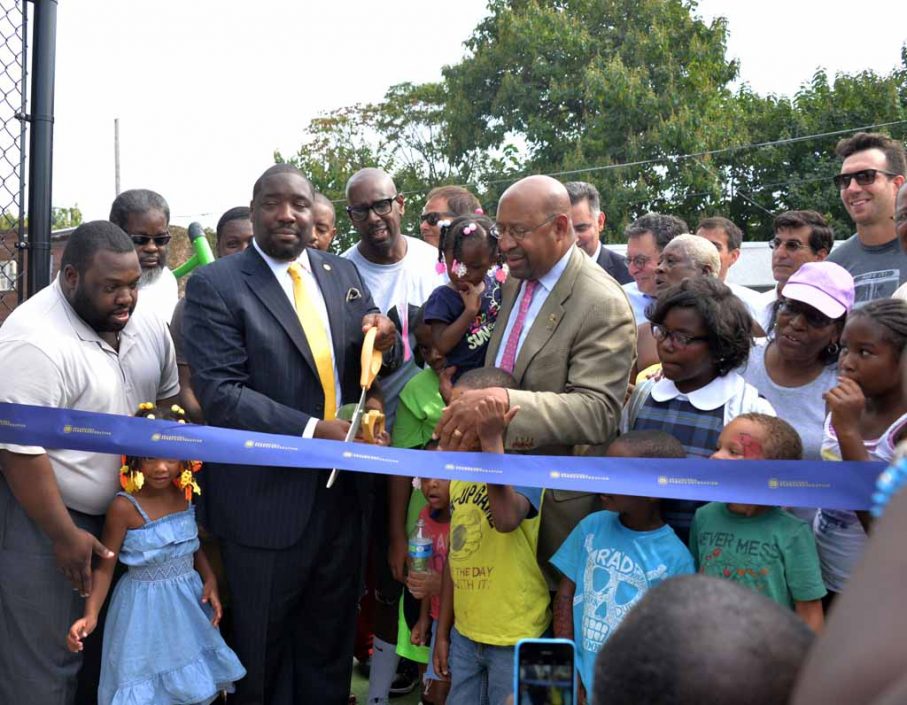 HughE Dillon
HughE Dillon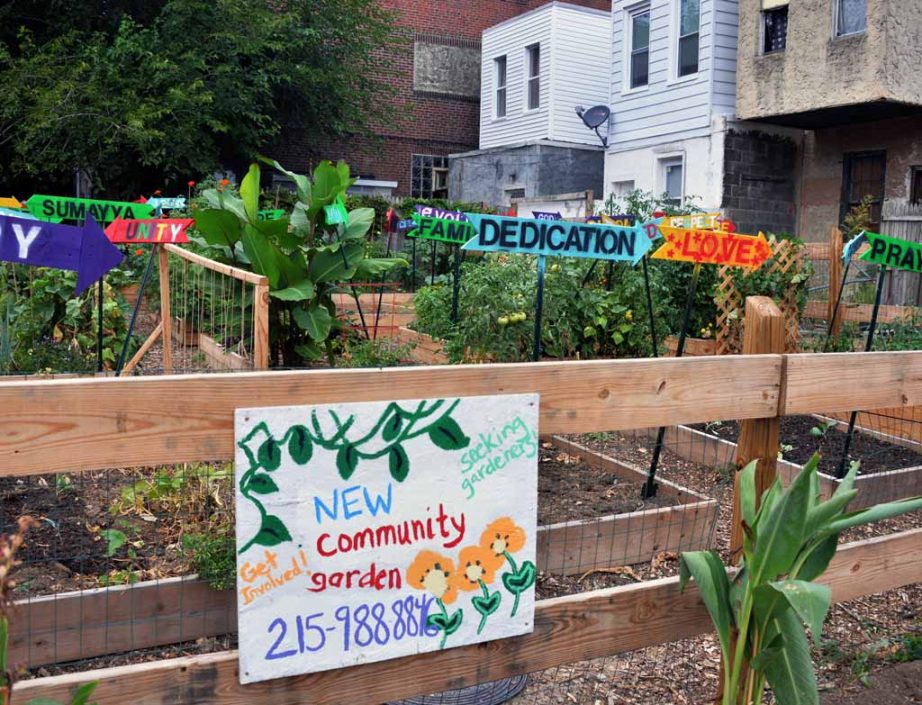 HughE Dillon

HughE Dillon
---
---