Here's How to Get Exercise During the Yellow Phase in the Philly Area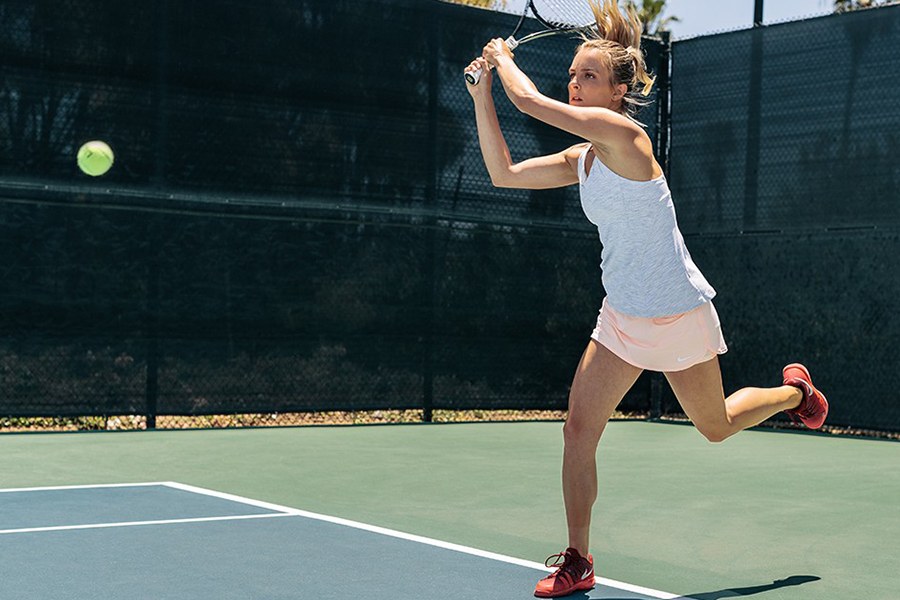 The perfect post-quarantine activity? It just might be tennis.
There's a sport out there that has social distancing built in. As many sports have paused action in recent months, tennis activity is picking up.
Unlike traditional team sports, direct person-to-person contact is not required for tennis to be played in its truest sense, and players, coaches and industry professionals are adopting several modifications as they practice, work and compete on court.
So what's stopping you? It may just be the perfect time to get out and play.
What are the benefits of tennis?
Tennis is a sport for life, and it is never too late to pick up a racquet! Whether you are just starting out or have played for years, you can further develop a skill set that will last a lifetime. Now more than ever, it is so important to stay active and healthy, and tennis can be that outlet for you. Tennis promotes living a healthier lifestyle, leading to stronger bones, cardiovascular fitness, and weight loss. It's a great way to destress and increase your mental sharpness. Tennis is a sport you can enjoy playing with family or friends. For adults and children of all ages, tennis gives you the opportunity to make long lasting relationships.
What's out there for me?
You name it. Whatever the age or the skill level, there are opportunities out there for anyone interested in playing. Through the United States Tennis Association (USTA) and its regional partners, tennis players can compete in intro classes, leagues or tournaments. Anyone interested in outstanding cardiovascular exercise can try Cardio Tennis — a high-energy fitness that combines the best features of tennis with intense, cardiovascular exercise. Even if you don't know anyone who plays the game, there are opportunities to meet new people and play the game through social leagues. Whether you are playing on a team or going solo, there are so many ways for you to enjoy the sport.
How hard is it to get involved?
You're not too old. You're not too young, and it's certainly not too late. You are athletic enough, and with flexible programming, you do have plenty of time.
It's really, really simple to get involved with the game.
Fill out this simple form on the USTA's website to have a local USTA representative reach out to you about opportunities in your area. Or, if you just want to read more information about tennis, visit usta.com/getoutandplay.
This post was produced and paid for by United States Tennis Association
---