Atlantic City's New Nobu Restaurant Is Bringing World-Class Seafood to the Region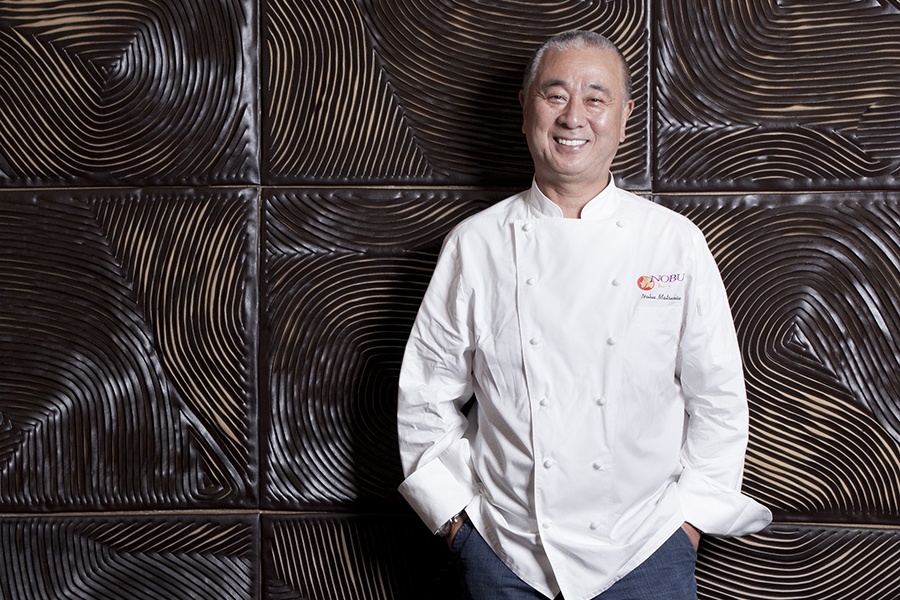 It's not often that you know you're getting a traditional, exacting, and authentic meal, and at the same time get to experience the innovative artistry of a visionary chef at work.
But that's exactly what you'll receive when you visit the new Atlantic City location of Nobu, the pioneering, world-class Japanese and Peruvian restaurant by Chef Nobu Matsuhisa. The restaurant has redefined what Japanese seafood can be by stirring in some Peruvian heat, while presenting visitors with the kind of attentive, multi-sensory culinary journey they would expect when sitting down for an omakase.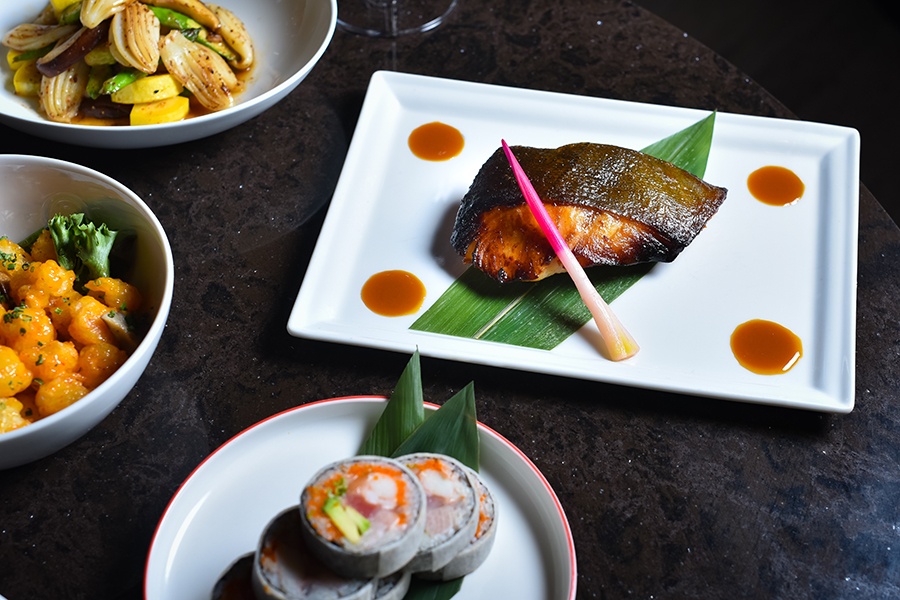 The craft is on full display as soon as you walk in the front door of the restaurant, located on the boardwalk at Caesars Atlantic City Hotel & Casino. Next to floor-to-ceiling windows that overlook the beach, a full sushi bar greets guests with what they'll be dining on at the end of the night. It's a view that makes you hungry as you wait for your table at the bar, but the wide selection of whiskey, sake, and wine are more than enough to tide guests over.
It's a glamorous and chic setting, one that depends on careful attention to detail, and that care reaches its peak with the menu. Guests receive the recommendation to start with cold dishes, move to hot, and end with sushi, as the rice acts as a kind of aperitif in aiding digestion. It's a heightened, even contemplative experience: Tea concludes every meal.
The dishes themselves reflect that combination of tradition and elegance, anchored by Japanese classics with a Peruvian touch. This gives the menu pop and zest throughout—you have the option to choose from a variety of spice levels, and an invigorating acidity is a key component in complementing the heat.
That play of flavors is made clear in dishes like the sweet and fruity king crab amazu ponzu, as well as the yellowtail jalapeno, which also makes great use of citrus and spice with a yuzu sauce and thin slices of jalapenos (Matuhisa tells guests to get a piece of cilantro in each bite, which makes the dish extraordinarily fresh). The same recommendation also accompanies the white fish tiradito, a bright and citrusy dish driven by yuzu and lemon but balanced with heat and spice from dots of rocoto peppers and soy salt. Any of these dishes pair particularly well with one of Nobu's light and refreshing cocktails.
More savory options include Matsuhisa's signature black cod miso and rock shrimp tempura dishes, while his clever innovation, Nobu crispy rice, is put to great use in pairings with crispy tuna and toro tartare (which also comes with the indulgent addition of caviar). The fun of infusion is particularly on display with Nobu tacos, combining the best of Peruvian and Japanese influences into a playful bite.
Of course, it all wraps up with the show-stopping nigiri, sashimi, sushi, and maki that diners saw being prepared when they walked in the door. When the tea arrives, you'll have the time to reflect on the fact that the symphony of flavors you've just experienced has made you understand seafood in a whole new way.
Nobu is now taking reservations online.
This is a paid partnership between Caesars Atlantic City and Philadelphia Magazine's City/Studio
---