Escape the Winter Chill Inside a Tropical Oasis—Here's How
By this point winter probably has you feeling a little blue. It's cold, it's gray, it's dreary. Good thing we found your ticket to a colorful, warm hideout (without having to step foot onto a plane!).
Inside Longwood Gardens' annual Orchid Extravaganza ( now through March 24th), you'll uncover an oasis filled with nearly 5,000 blooming orchids. No matter if it's sleeting or snowing (or both!) outside, it's balmy and beautiful inside the 4-acre heated Conservatory.
Here's everything you need to know about Longwood's latest exhibit:
A Rich Floral History
Orchids have been a mainstay at Longwood since 1922. The collection grew in 1948 when the family was gifted 2,300 of the greenhouse plants. Since then, onsite horticulturists have been perfecting and expanding the collection. Today, there are more than 3,200 species/hybrids of orchids grown at Longwood totaling around 6,000 plants. Throughout Orchid Extravaganza, the plants will be swapped in and out—meaning every time you come, you'll see something new.
An Array of Rare Orchids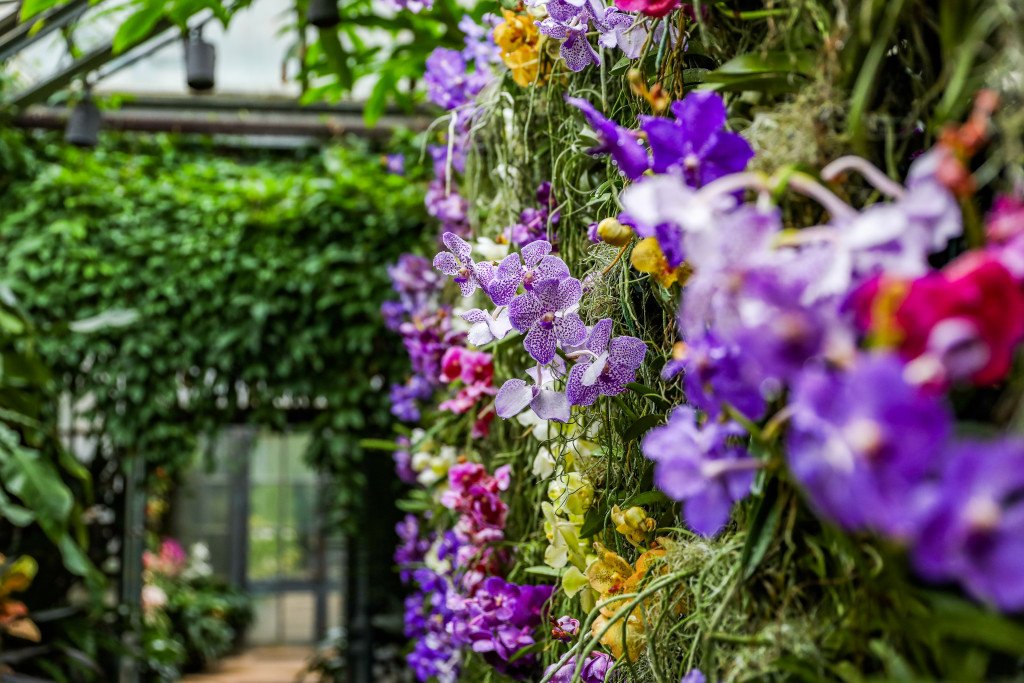 Escape the winter chill as you wander through thousands of one-of-a-kind orchids. "Everybody that comes here will find an orchid that speaks to them," says senior horticulturist, Greg Griffis. As soon as you step foot into the Main Conservatory you'll be transported to a warm and tropical climate, thanks to a canopy of a dozen huge pink and purple orchid orbs. Throughout the rest of the Conservatory you'll encounter inventive displays showcasing orchids from around the world and from Longwood's impressive collection, as well as nectarines, melons, other fruits and vegetables and specialty plants like the Australian coral-pea vines and the famed blue poppy.
Photo-ops Galore
Vibrant colors and eye-catching orchid displays are sprinkled throughout the visually exciting exhibit. A highlight? The six, 8-foot tall color blocked panels filled with Phalaenopsis in the Patio of Oranges. Let's not forget the Acacia Passage with cascading cinnamon wattle washing over a walkway filled with electric yellow and white orchids. Could there be a more Insta-ready space?!
Concerts & Tours
In true Longwood fashion there are plenty of other activities onsite, aside from the wow-worthy displays. On February 9th, famed concert organist Todd Wilson will perform thrilling chamber music transcriptions. On March 14th, Sō Percussion makes their Longwood debut, performing an inventive repertoire using everything from snare drums to flower pots. Finally, David Briggs improvises organ accompaniment to the silent film, The Hunchback of Notre Dame (1923) on March 22nd.
Family Friendly Activities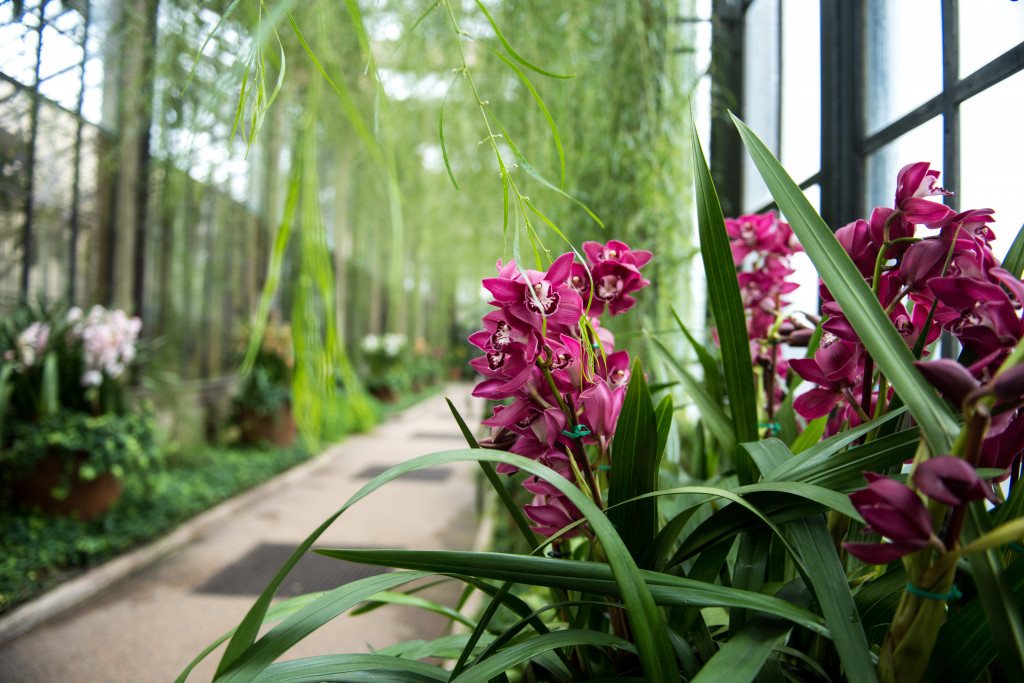 The cabin fever probably kicked in for your kids a few weeks back so grab your whole group and head to Longwood for a day of family fun. OrKID Days at Longwood (February 18, and March 9 from 11AM-2PM) are full of learning, bonding and entertaining opportunities. Your kids can discover the wonder and beauty of these majestic flowers through art activities and storytelling.
Escape the winter chill inside Longwood Gardens' Orchid Extravaganza (running now through March 24th).
This is a paid partnership between Longwood Gardens and Philadelphia Magazine's City/Studio
---