Where to Escape into the Great Outdoors When You Want a Break from Philly
Welcome to the Heart of Coastal Virginia
Voted Blue Ridge Outdoors Top Adventure Town, Chesapeake, Virginia offers family-friendly fun for all ages with open spaces, waterways, acres of parklands and friendly faces. Take a weekend getaway or an extended vacation with easy access from Philadelphia.
Fresh from the Farm
A sure sign that spring is here is the arrival of strawberries in Chesapeake. One of the most popular berries in the world, they're the perfect low-calorie snack or addition to salads and desserts. Is your mouth watering yet? Then grab a basket and pick your own strawberries fresh off the vine. (Little known fact: Strawberries are known for their aroma, bright color, and sweet taste. Every 100g of strawberries contains 59mg of vitamin C, which is more than what 100g of oranges contain.)
While you're there, tour all the wonderful activities their charming farms have to offer. From pony rides to bounce houses, legendary local farms like Hickory Ridge Farm, Greenbrier Farms and more offer an afternoon of fun and a lifetime of memories. Don't forget to fill up on other fresh-from-the-farm treats while you're there, including jams, milk, pickles, honey, and tasty baked goods.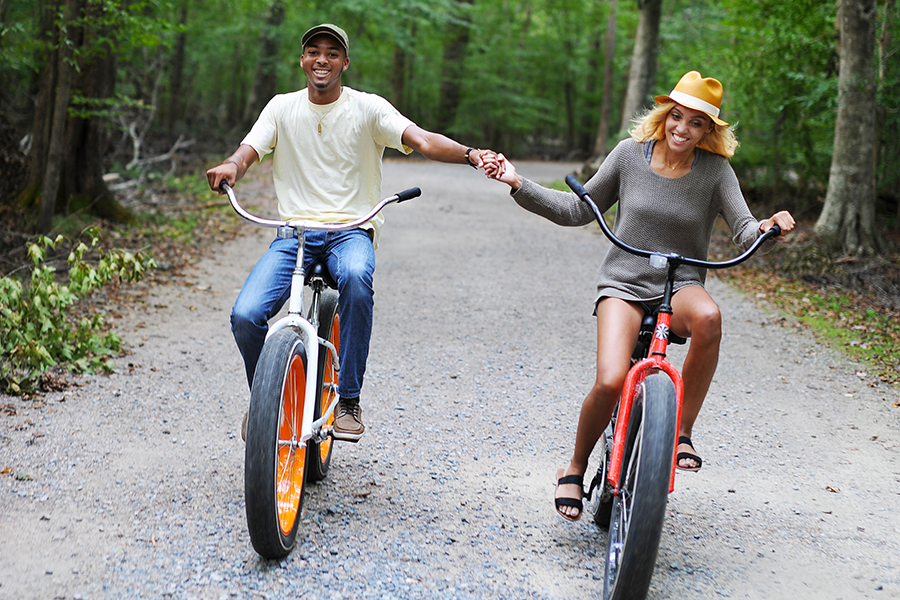 Mother Nature at Her Best
Chesapeake has over 350 square miles of trails and open spaces. Explore the great outdoors while hiking, biking or paddling. Take your binoculars for a closer look at the local wildlife, including black bears, hundreds of bird species, and so much more. Up for an extended adventure? Launch your boat and paddle down the 4-mile Great Dismal Swamp Canal where you'll glide into a calm, amber lake adorned with gorgeous bald cyprus trees—and some of the purest water in the world.
This is a paid partnership between Visit Chesapeake Virginia and Philadelphia Magazine's City/Studio
---