7 Amazing Biking Trips and Trails You Need to Try Now
As the summer winds down and the temperatures cool off, it becomes prime time for two-wheel treks. And in Frederick County, Maryland, they're abundant. Only a two-and-a-half hour drive from Philly, this idyllic destination is rife with biking tours, trails and competitions. Afterward, stroll through charming downtown Frederick and dine at local eateries. Spend the night in a bed and breakfast or choose from dozens of nationally branded hotels. The best part? If you head down on Saturday, you don't even need to use vacation days.
Biking Trails and Tours
A fan favorite amongst experienced mountain bikers, Frederick Watershed is not for meandering types. Rather, prepare for an excursion on its winding trails and offshoots. Skilled riders will also favor nearby Gambrill State Park, where, inside the park, you'll find 16 miles of trails — many of them looped — perfect for practicing technical biking. Meanwhile, less practiced riders can opt to hike the trails, most of which are open for various activities including horseback riding.
For a relaxed, albeit lengthy ride, consider the Covered Bridges route. Named the best ride in the state by Bicycling.com, the route covers all three of Frederick's covered bridges for a 50-mile spin.
Those looking to bike with families or a group will favor the historic and scenic views courtesy of the Frederick History Bicycle Loop. The 10-mile loop weaves through Frederick's 50-block historic district and provides a close-up look at many of its notable, Instagram-worthy sites including City Hall and the Francis Scott Key Grave and Monument. Bonus: its endpoint is situated near multiple restaurants, so you can fuel up following your tour.
Biking Events
While the above trails are no-brainers for an active weekend getaway, Frederick County, Maryland is also home to many biking events and competitions that entice all sorts of cycling fans and enthusiasts. In September, the Gran Fondo National Championship will occur, drawing groups of riders to compete in the Gran route (100 mi), Medio route (60 mi) and Piccolo route (30 mi).
For races that cater to all strengths, consider riding Tour de Frederick solo or with a team come August. A three-day cycling event with ride routes ranging from eight to 100 miles in length, Tour de Frederick benefits The Boys & Girls Club of Frederick County. That same weekend, Clustered Spires High Wheel Race is always a summer standout. A criterium race (a one-day race on a circuit road course), it's the only one of its kind in the United States. Competitors ride just what you'd expect, really high bikes (see 'em in action here) and it's all accompanied by an antique bicycle show. Though both events have already passed this year, start checking your calendars for next year's events.
Rounding out Your Stay
After taking in the sights by way of bike, imbibe at one of the many wineries, breweries and distilleries in the area. Each locale showcases locally crafted sips that are well-deserved following your cycling expeditions. To unwind, book a reservation at a local bed-and-breakfast or hotel. That way, you can make a weekend out of your getaway and maximize time spent exploring.
For more information about planning your getaway to Frederick County, Maryland, click here.
---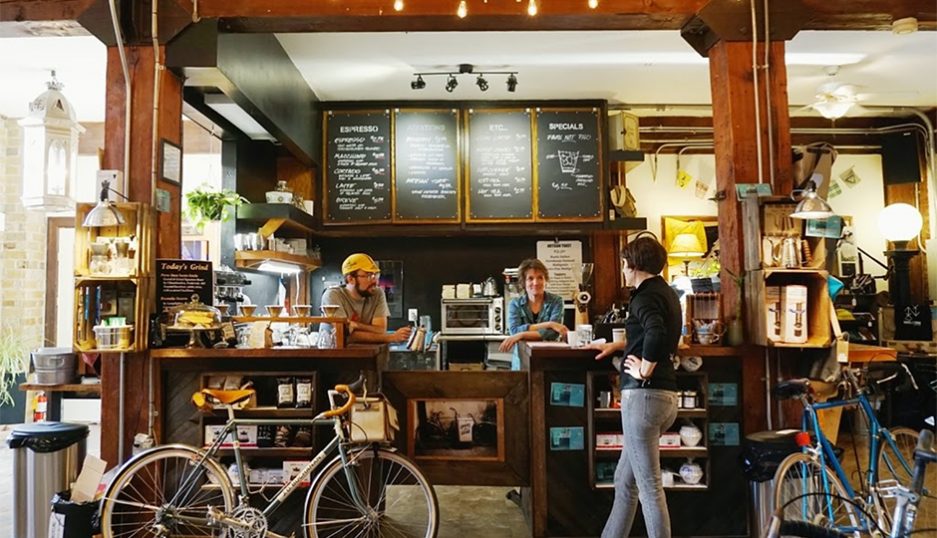 ---
This is a paid partnership between Visit Frederick and Philadelphia Magazine's City/Studio
---