PMFP Designer: Chenxu Gu
The Designer: Chenxu Gu, 28, Drexel grad.
The Look: Silk charmeuse dress and silk charmeuse shorts.
The Inspiration: "The Salvador Dalí Museum in St. Petersburg, Florida, and its spiraling, helical staircase of solid concrete."
Design Notes: The front pleat opens to reveal cobalt shorts. The dress features Gu's custom spiral print, which she digitally printed onto the fabric.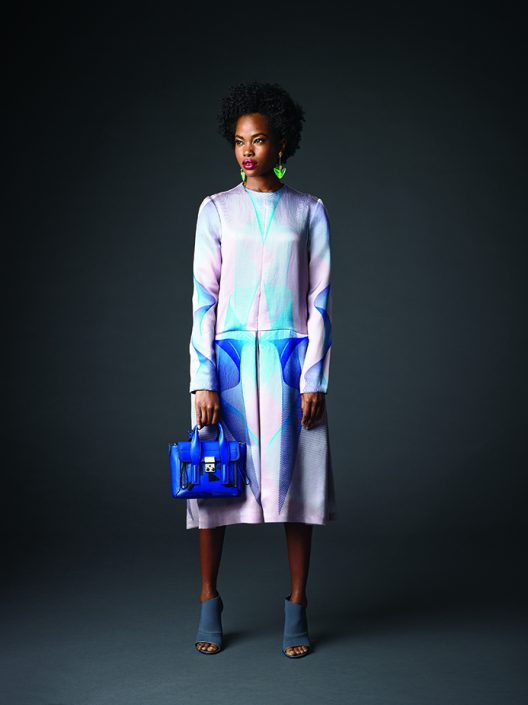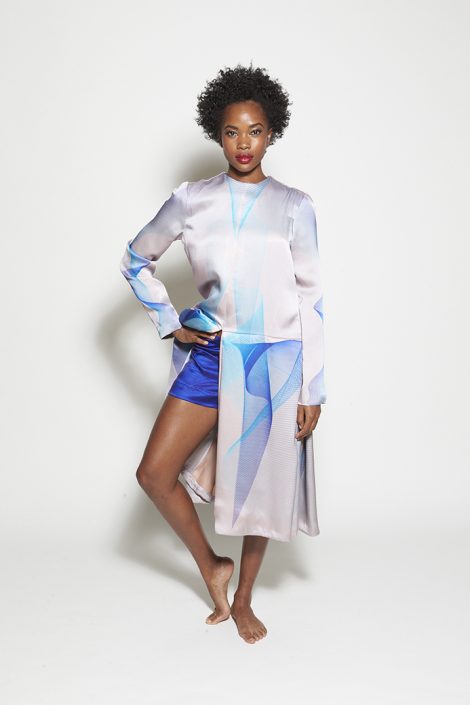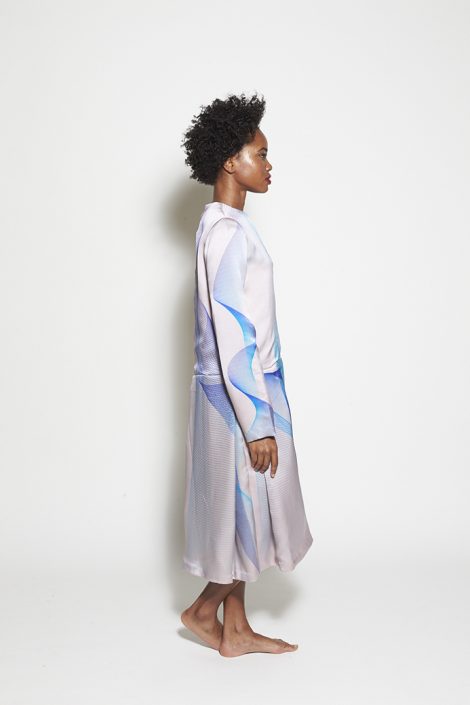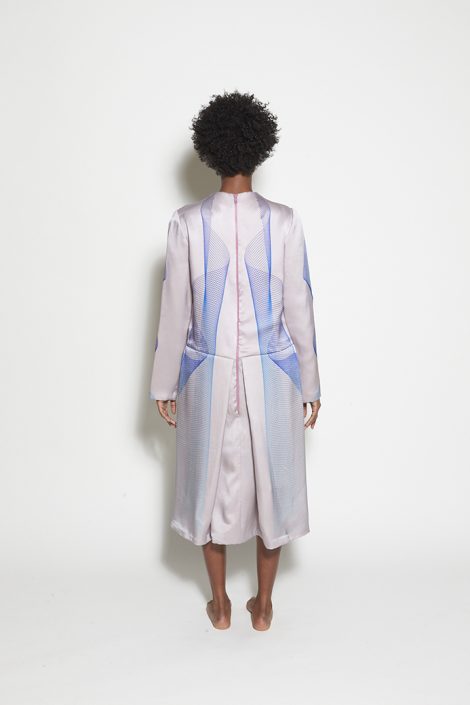 All photos by Jonathan Pushnik.
---