5 Great Opportunities in the City for the Would-Be Gardener
From pocket gardens to real ones, these homes give you a chance to exercise your green thumb and try out those ideas you got at the Flower Show.
---
The Philadelphia Flower Show's 190th annual edition is now one for the record books, but we're sure that some of you out there came away awestruck at the displays of flowers and greenery.
And we're equally sure that some of you awestruck attendees are yearning to create something just as awe-inspiring at home.
For those of you who are harboring such thoughts but don't yet have the home you'd need for your experiment, we offer you these five specimens in the city.
We focus on the city this time in order to show you that you don't need a spacious yard to create a green oasis. All it takes is a patch of soil — even a planter box will do — the right plants and a little time, effort and TLC. Each of these homes offers all the potential you need. Some of them have even started the work for you.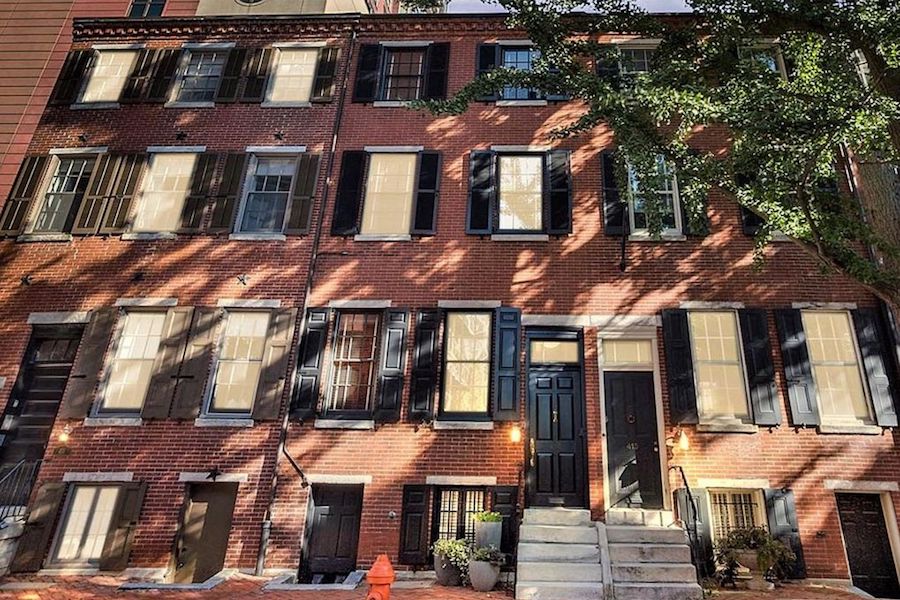 413 S. Carlisle St., Rittenhouse Square (above) | 4 beds, 2 full, 1 half baths, 2,754 square feet, $1,150,000
This beautifully rehabbed century-old townhouse on a secluded side street near 15th and Pine streets features the textbook example of what we're talking about, as the top photo should make clear. The rear patio combines brick, wood and greenery to a most pleasing effect and makes an otherwise plain rear yard into an urban garden spot. The house attached to this patio is a real looker too: its original features and details, including a marble fireplace and stained-glass window in the living room, have been restored to like-new condition and enhanced by modern lighting. The kitchen and bathrooms are likewise up-to-the-minute.
413 S. Carlisle St., Philadelphia, Pa. 19146 [Andy Oei | Center City Group | BHHS Fox & Roach Realtors]
---
1122 N. 3rd St. / 1121 N. Galloway St., Northern Liberties | 3 beds, 3 baths, $849,000
This three-year-old modern townhome in Northern Liberties features a spacious (for a city townhome) rear yard that awaits your green thumb. The listing recommends an herb garden as one possibility for its planting bed, and if you're a serious cook, you'd be able to put what you grew to good use in its sleek kitchen equipped with Bosch appliances and wine fridge. But that's not the only thing you could do with this space — the trees sprouting on the other side of the fence separating your yard from its neighbor's should clue you into that.
1122 N. 3rd St., Philadelphia, Pa. 19123 [Houwzer Team]
---
630 E. Flora St., Fishtown | 3 beds, 2 baths, 1,850 square feet, $519,999
We suspect most people looking in Fishtown are more interested in what's going on in the neighborhood around their home than what they can do with its rear yard, such as it is, but we're including this home and its very compact rear patio to show what you could do with even minimal raw materials. The handsome wood planters and fence together make a great place to plant some climbing vines, for instance, and a few perennials in those planters could add a welcome splash of color. Your overnight guests will thank you for brightening their stay in the downstairs guest bedroom. For your other guests, you might want to consider some potted plants for your roof deck.
630 E. Flora St., Philadelphia, Pa. 19125 [Jeremy Burns | Space & Company]
---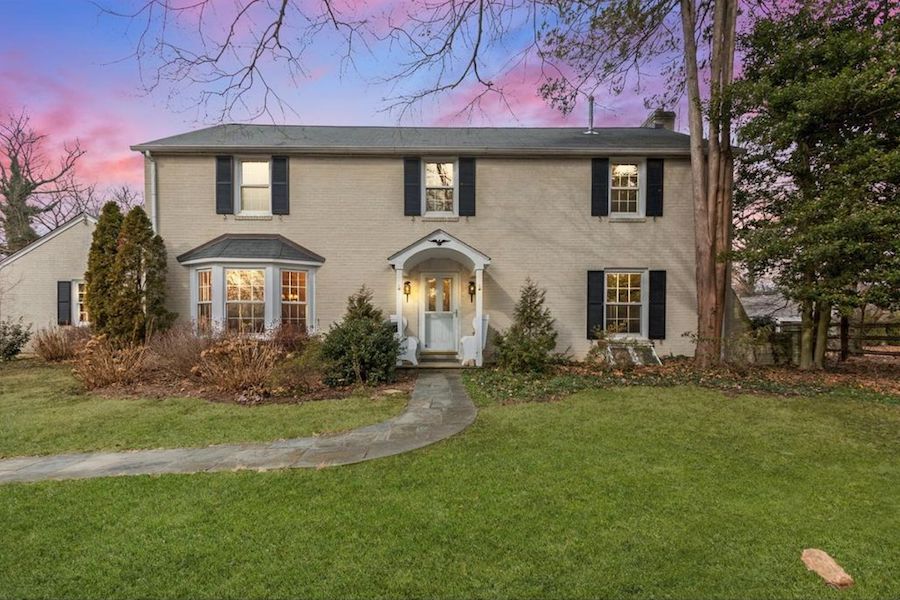 747 W. Allens Lane, Mt. Airy | 4 beds, 2 full, 3 half baths, 2,581 square feet, $640,000
Having shown you the possibilities for small-lot gardening and greenery, we close with two homes for people who would rather have some serious green in back. This Colonial has the look of an old Pennsylvania farmhouse, but it dates only as far back as 1952. Inside, however, it's all 2017 thanks to fresh paint, refinished hardwood floors and a new chef-quality kitchen. A cedar closet in the master bedroom is another thoughtful upgrade. This home's three-quarter-acre lot gives you plenty of room in the back for outdoor activities like grilling, and there are already several mature trees in the backyard. A little landscaping could help you turn this yard into a real showpiece.
747 W. Allens Lane, Philadelphia, Pa. 19119 [Brenda Beiser | Real Broker LLC]
---
8305 Seminole St., Chestnut Hill | 8 beds, 5 full, 1 half baths, 7,240 square feet, $1,725,000
Of course, they do things just a little bit grander just up the road in Chestnut Hill, and as a result, the only thing you really need to do with the rear yard and patio at this handsome Victorian is keep the plants watered and the trees and grass trimmed. It's already been expertly landscaped for you by the team who made this the 2011 Chestnut Hill Decorator Showcase Home. The home itself is a grand dame, built in 1892 and designed by the Hewitt Brothers architectural firm. The delicate wrought-iron stairway railing is original to this home, as are the fireplaces — some working, some now merely decorative — you'll find in virtually every main-floor room and at least two of the eight upstairs bedrooms. When you don't feel like grilling out on your patio, the kitchen inside is nicely equipped to boot.
8305 Seminole St., Philadelphia, Pa. 19118 [Ellen Goodwin | BHHS Fox & Roach Realtors]
---
---