Trinity Tuesday: A Quiet Retreat in Northern Liberties for $315K
When was the last time you walked into a trinity with a wine fridge in its living-room bar?
---
We're suckers for bargains. "That looks fabulous on you!" "You paid how much for that?"
You'll probably get comments like these from your friends after moving into this super-stylish modern trinity on a super-quiet lane in Northern Liberties.
Yes, we said "modern trinity." On the outside, it presents the classic 19th-century trinity face, but on the inside, it's totally up to date with a bunch of nice style touches and extras.
One of them is tucked into a nook beside the gas-burning fireplace in the living room: a built-in bar with a wine fridge. But while we're at it, that modern fireplace with its mosaic-tile surround is a real looker too.
There are more stylish yet functional touches in the kitchen: a glass-fronted china cabinet, under-cabinet counter lighting, stainless steel appliances including a dishwasher.
Then there's the granite-topped vanity nestled into a corner of the second-floor bathroom.
And up top, that high vaulted ceiling, modern ceiling fan and roof deck accessed through sliding glass doors turn the third-floor bedroom into a classy personal retreat.
This home's location on a dead-end alley makes it a retreat in every sense of the word: if the bustle of NoLibs' shopping and dining scene gets a little much for you, you can always come here and forget all of that exists.
So, how much will you pay for all this? Read on, for that may be one of the nicest features of this home.
THE FINE PRINT
BEDS: 2
BATHS: 1
SQUARE FEET: N/A
SALE PRICE: $314,900
---
1011 N. Orkney St., Philadelphia, Pa. 19123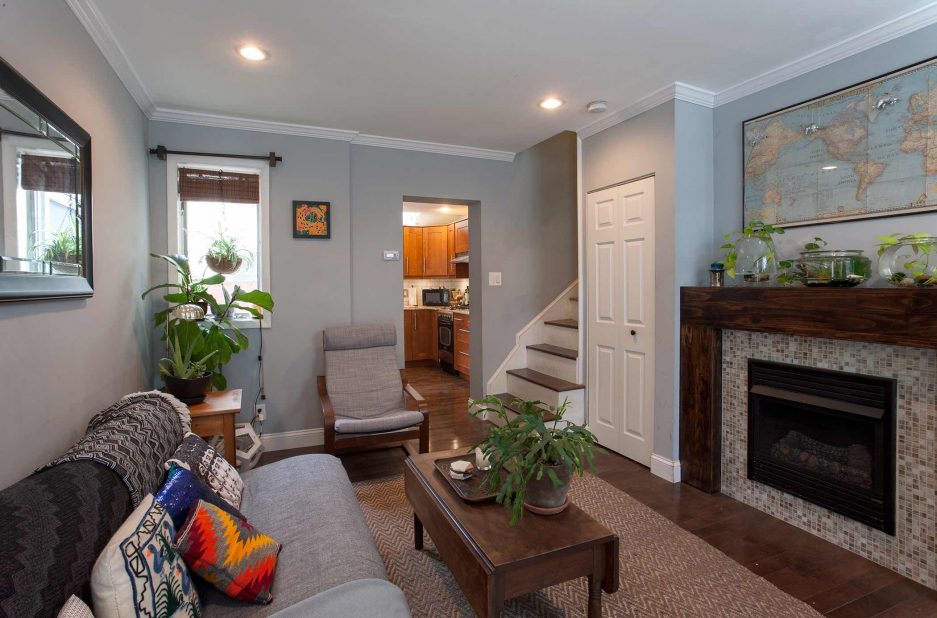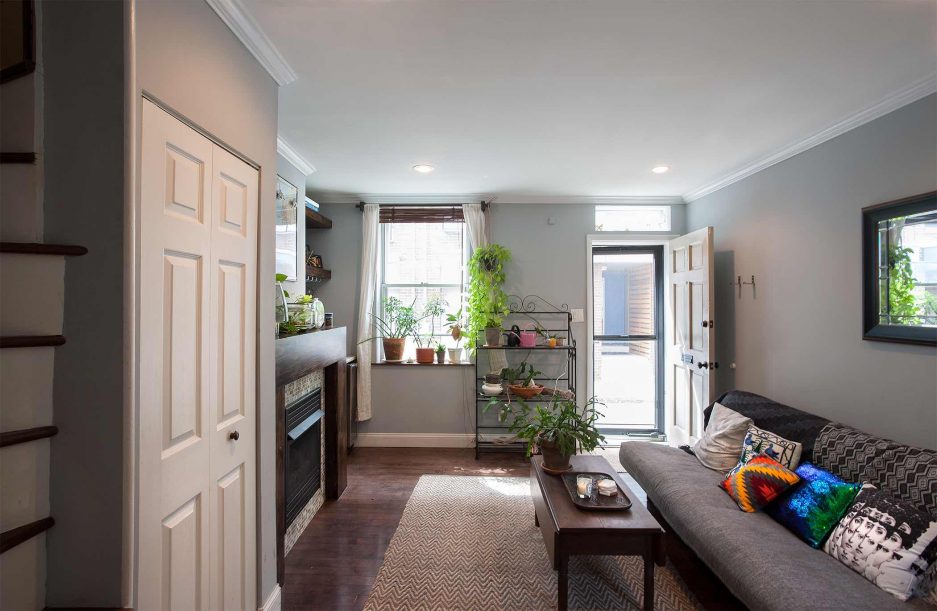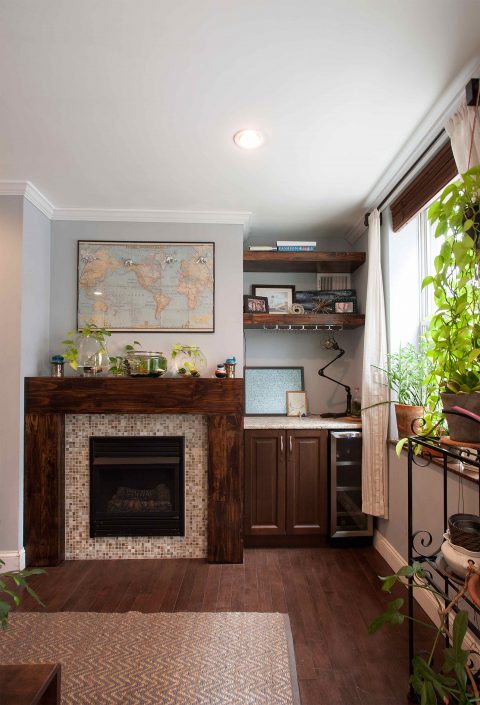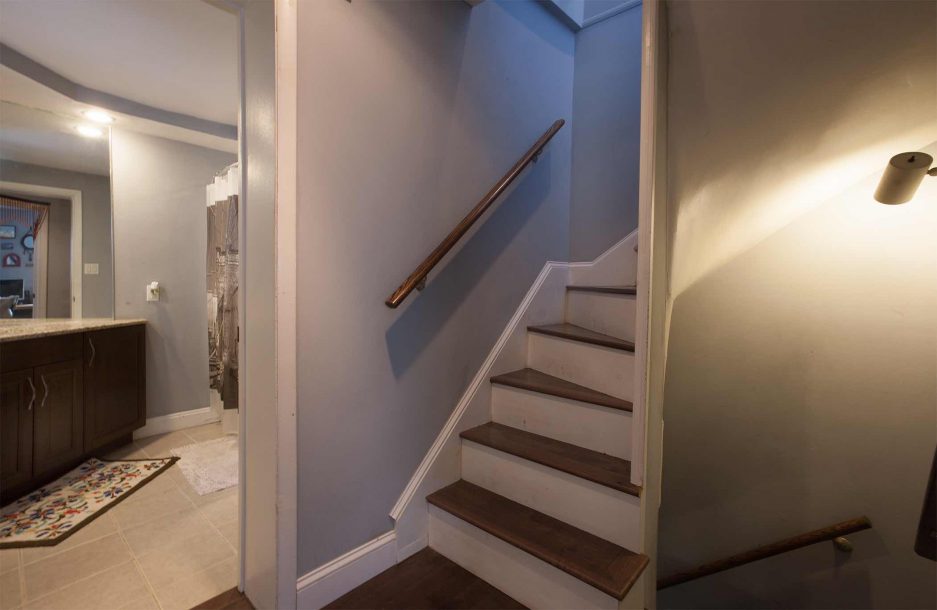 ---
1011 N. Orkney St., Philadelphia, Pa. 19123 [Todd Hovanec | Luminous Realty]
---
---