That House Out There: How'd This Place Wind Up on This Block?
Or, just because the zoning code allows it doesn't mean you should build it this way.
---
The 4600 block of Kingsessing Avenue in Southwest Philadelphia—the listing refers to this area as "Cedarhill," a name we've never encountered before—is a tidy block anchored by a church and lined on one side with mostly well-maintained Victorian twins. The partner of the row's saddest-looking twin, however, went bye-bye some time back.
The good news is: Something's filled that hole, and the price its builder wants for it suggests that either the neighborhood's fortunes may be on the rise or the student-housing wave is spreading further southwest.
The not-so-good news is what's filled the hole.
On the inside, the two units in this duplex are full of all the standard amenities one finds in higher-end homes and apartments: open plan main rooms, modern kitchens with granite countertops and stainless steel appliances, hardwood floors, bathrooms with marble tile floors and shower enclosures. (And lots of them too: the lower unit has four bedrooms and four-and-a-half baths while the upper one has the same number of bedrooms and one more bathroom — plus a roof deck. The lower unit has a back yard and a one-car garage, though.)
But to be honest, while this duplex is listed as the "absolutely stunning" work of a "quality builder," everything about it seems so…bland. Especially the off-white box the units come in, which wrecks the block's rhythm.
Granted, it would probably have been way too much to ask to expect someone to reconstruct the lost twin, but it strikes us as reasonable to ask that at least the exterior materials harmonize better with the rest of the block.
The property's asking price suggests that the builder is selling this as an income-producing property for the buyer. The price also suggests that the buyer will find tenants, most likely students, willing to pay higher rent (Zillow's estimate: $1400/month) for more upscale digs than appear to exist around it. We hope those residents get along better with their neighbors than the building they live in does.
THE FINE PRINT
NUMBER OF UNITS: 2
BEDS: 4 in each unit
BATHS: 4 full, 1 half in lower unit; 5 full, 1 half in upper unit
SQUARE FEET: Lower unit, 1,700; upper unit, 2,600
OTHER STUFF: The 1-car garage subtracts from the lower unit's space.
---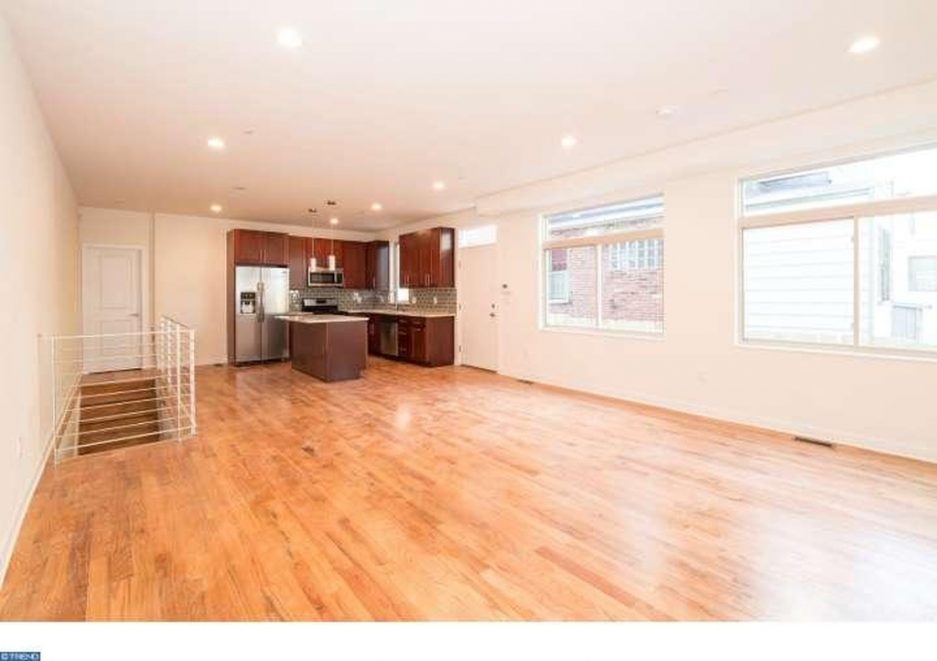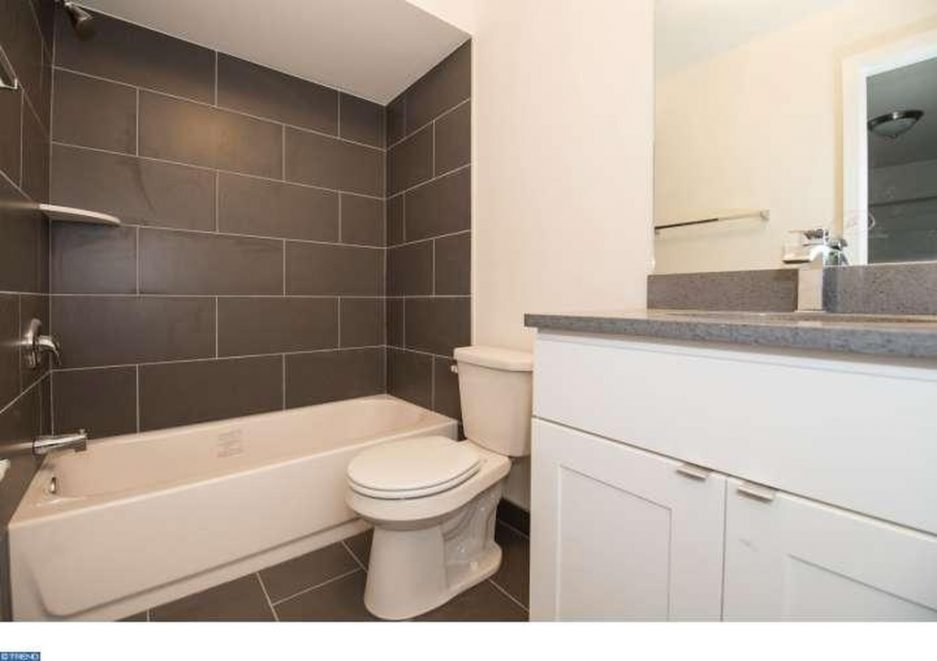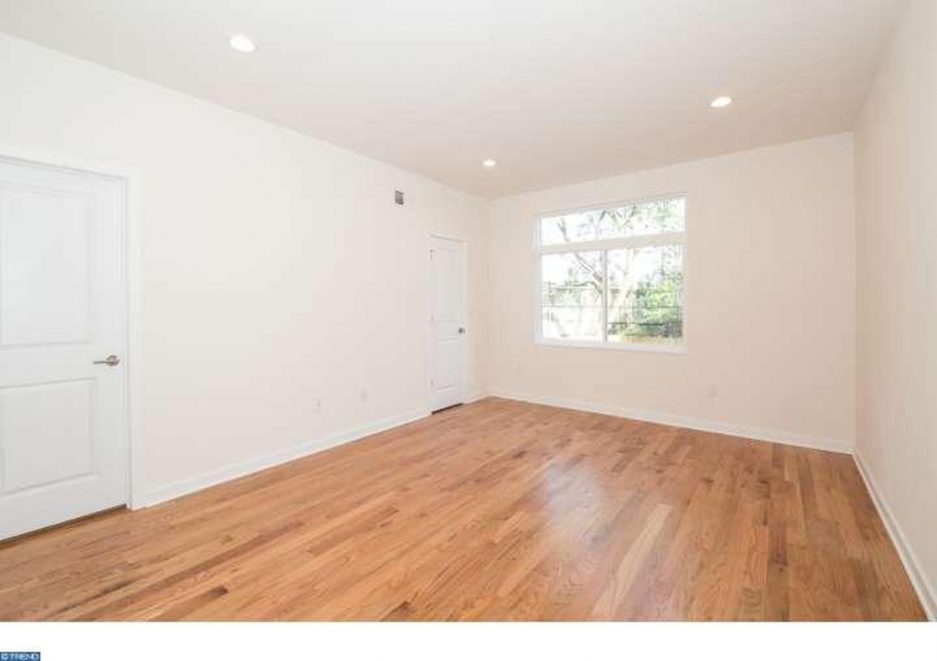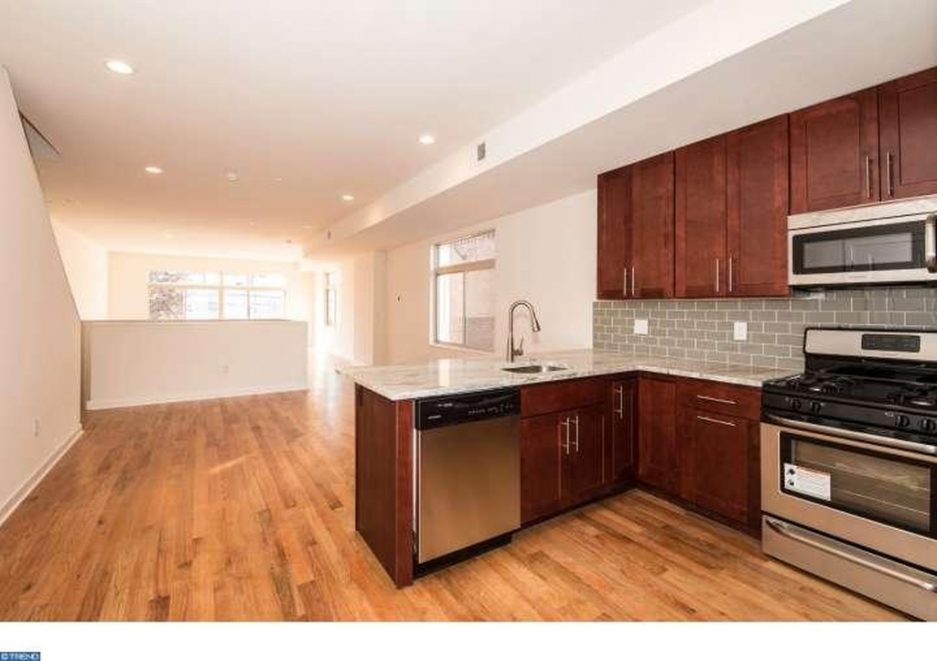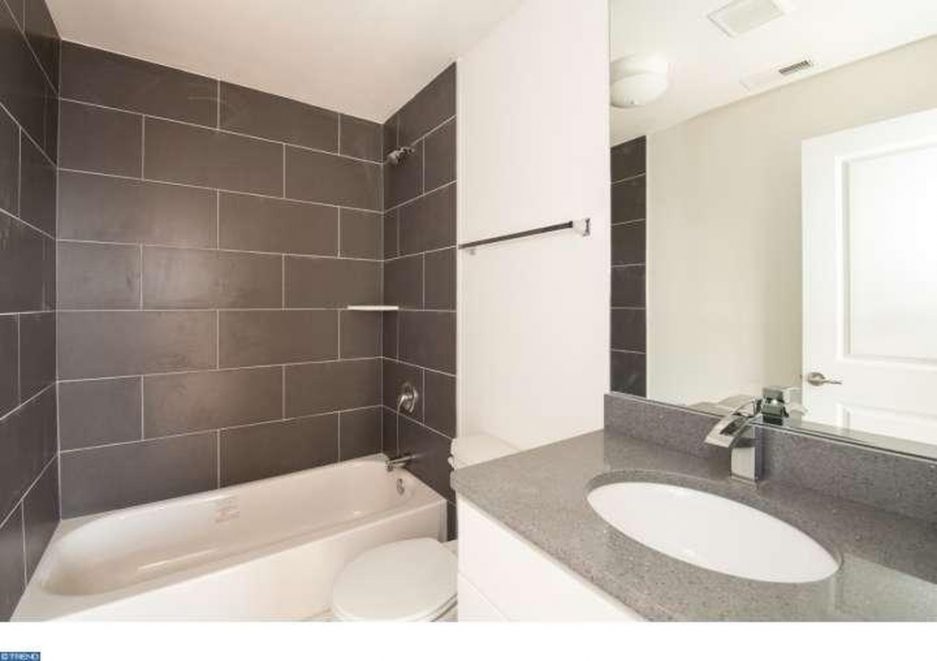 ---
4620 Kingsessing Ave., Philadelphia, PA 19143 [Zillow]
---
---