Handsome "Stable Row" Buildings in Rittenhouse to be Reborn as Luxury Apartments
A relatively sleepy street is seeing a flurry of construction activity, as developer SRS Real Estate forges ahead with plans to convert two parking garages into luxury apartments.
---
If you've ever rounded on to Rittenhouse Square street from 20th Street after a meal at Audrey Claire (or from 21st Street from Friday Saturday Sunday, perhaps), there is no doubt you've noticed the collection of carriage doors that define the charming block.
Probably no building is more prominent than the former stable at 2023-25, which is adorned with a beautiful profile of a horse head made of terra cotta and intricate brick work (especially for a stable). Now, scaffolding wraps its unique facade as it's in the process of getting a new lease on life.
Developer SRS Real Estate is the midst of two parking-garage-to-luxury-apartment conversion projects: Six units in 2023-25 Rittenhouse and nine across the street at 2028 Rittenhouse, a much larger parking facility. Steven Savitz of SRS said that they're "pushing hard" to have each building ready for the rental season in 2016, and that "March or April would be ideal for both buildings," in terms of delivery.
The layouts will be a mix of 1-, 2- and 3-bedroom apartments, and 2028 will feature high "loft-like" ceilings. Though he wouldn't comment on monthly rentals rates just yet, Savitz did note that the building was an "important historical property in the neighborhood," and that rates "will be on the higher end of the market in this area." SgRA Architecture is designing the homes.
Although they were recently used as parking garages, neither 2023 nor 2028 will include parking in their plans.
Bottos Construction handling the delicate demolition, restoration, and construction work at 2023 Rittenhouse. "We're building up from scratch on the inside," confirmed owner Dino Bottos, who grew up in Broomall and headquarters the company there. "It's really exciting. Everybody walks by there, and a lot of people stop and take pictures, " said Bottos of the former carriage house.
Because 2023-25 Rittenhouse is historically designated, the Philadelphia Historical Commission has been working with SRS on the project from the beginning. The commission's Randal Baron said that it's actually one of two historic renovations and restoration projects on the street, as plans to turn 2026 Rittenhouse–another former stable, though not owned by SRS–into a residential property were recently approved by the Historical Commission on August 14.
Each building, 2023-25 and 2026, had their carriage doors cut wider over the years as the owners looked to accommodate automobile parking, but they won't stay that way. "In both cases," noted Baron, "they're going to be narrowed to restore the original carriage house look."
"It's a pretty unique project," said Bottos. "You don't get to work on too many like that."
---
2023-25 Rittenhouse Square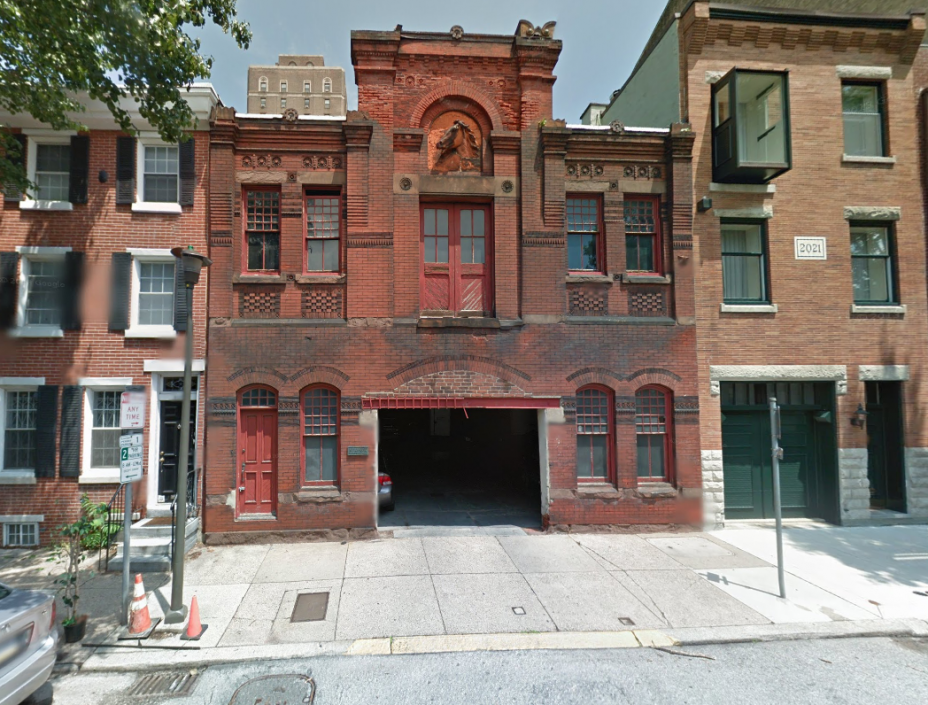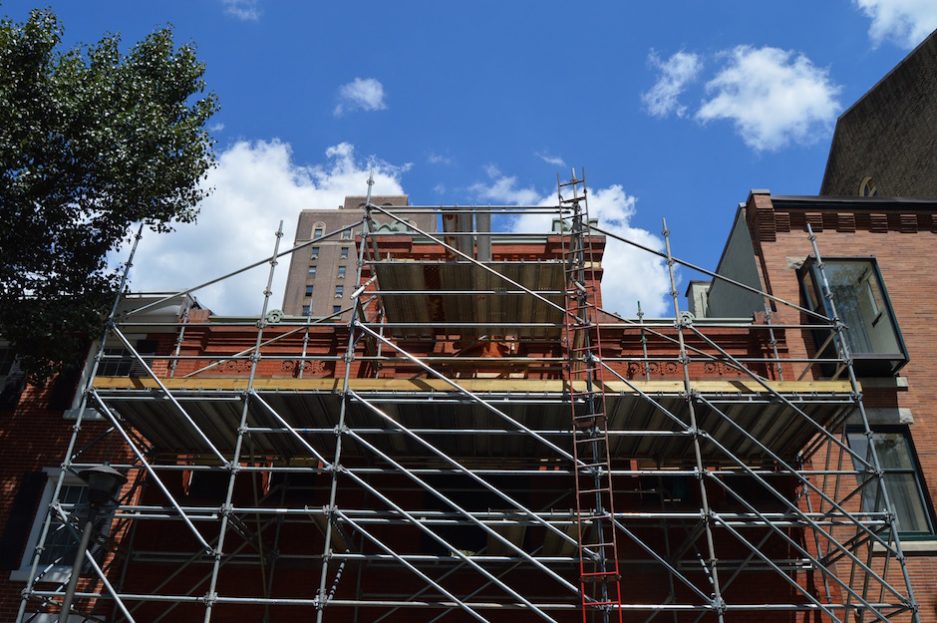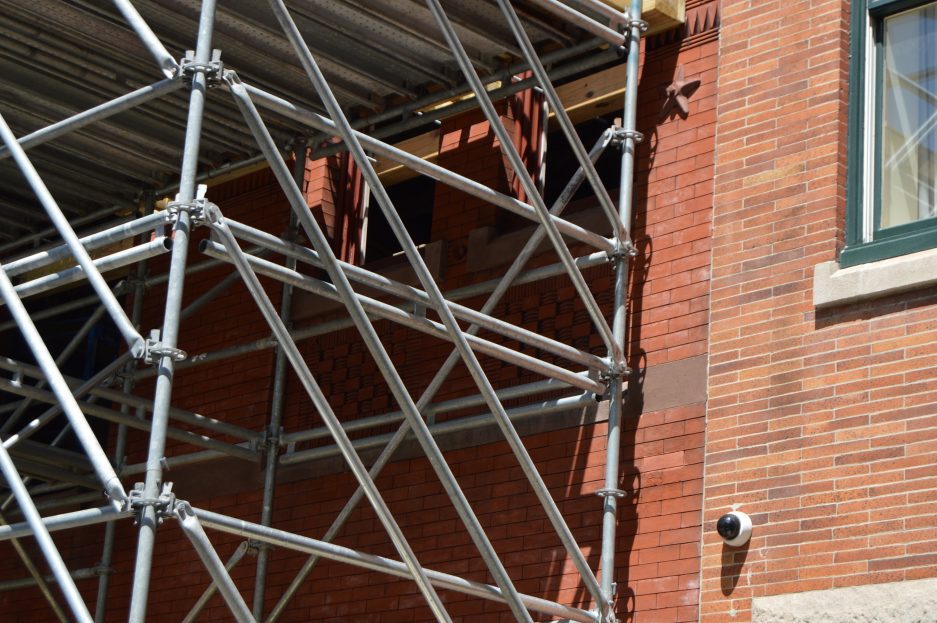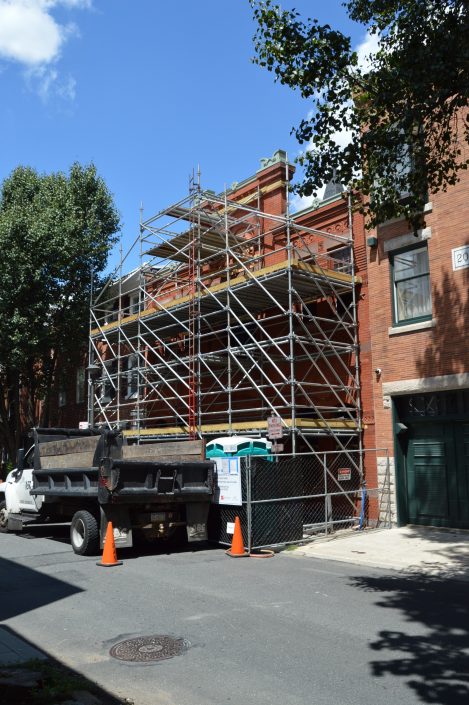 ---
---