City House of the Week: Private NoLibs Condo With Indoor/Outdoor Fireplace
It's right around the corner from Honey's Sit 'n Eat.
---
Sunday is brunch day, and we've found a quiet condo that's perfectly situated around the corner from the famous Honey's Sit 'n Eat. Of course, if you don't want to hang around waiting for a table (though totally worth it), you can always cook up a fine meal in the comforts of your own home (wait till you see the kitchen).
For one, the 20-foot-wide lot makes for some expansive spaces within the home. The open concept kitchen has a massive island that's perfect for entertaining, especially because it flows nicely into living room 1. We give the latter that marker because there are actually three living room spaces to go along with three outdoor areas, one of which looks directly at the gorgeous steeple of nearby St. Michael the Archangel Russian Orthodox Church at 4th and Fairmount.
Living room 1 also boasts a sweet indoor/outdoor fireplace (pictured above), which could make for some cozy times, no matter the season. We'd imagine it's also an amazing conversation starter.
There's a large home theater on the lower lever (with a patio), a gym and 2-car parking accessed by a private driveway, which the listing states has just received a "new lighting package."
Three bedrooms fill out the space, although a fourth/office is possible in a flex room kind of deal. The bathrooms sound quite lovely, as one flaunts a double shower and the other, located near the gym, has a steam shower.
THE FINE PRINT:
Beds: 3
Baths: 3/1
Square Feet: 3,040
Price: $795,000
Additional Info: HOA dues are $100/month
---
320 BROWN St Unit F PHILADELPHIA, PA 19123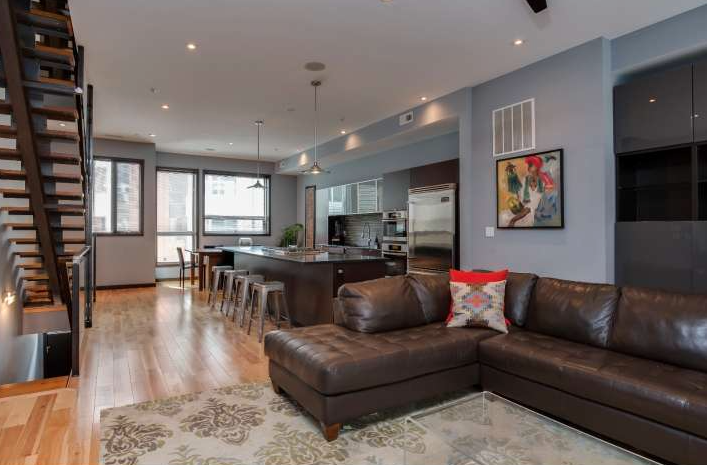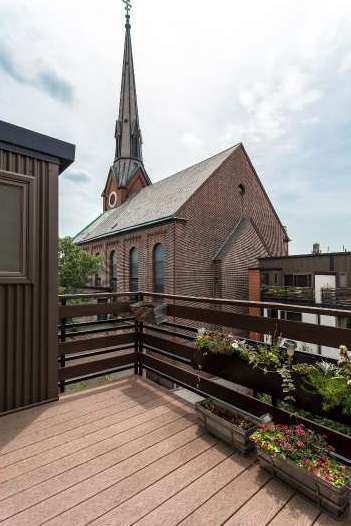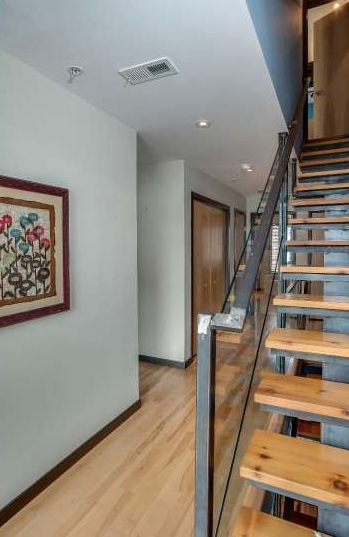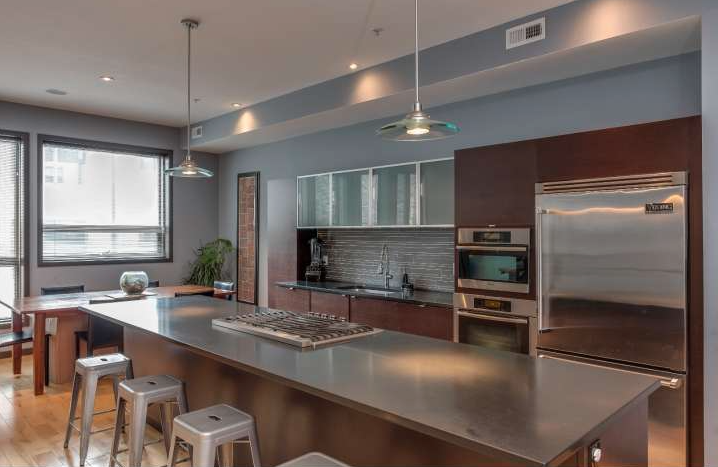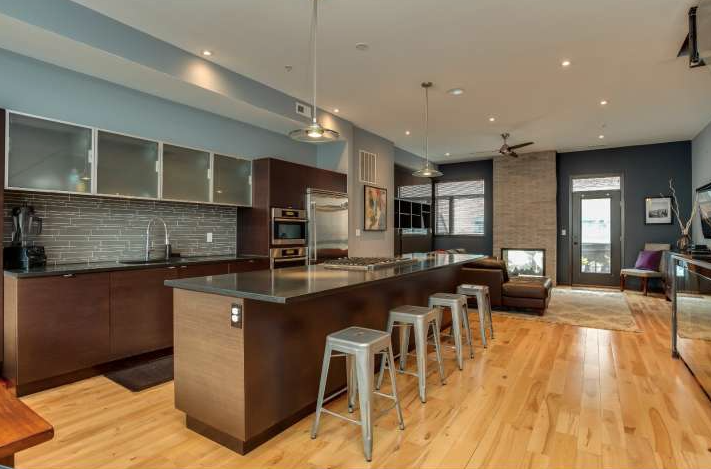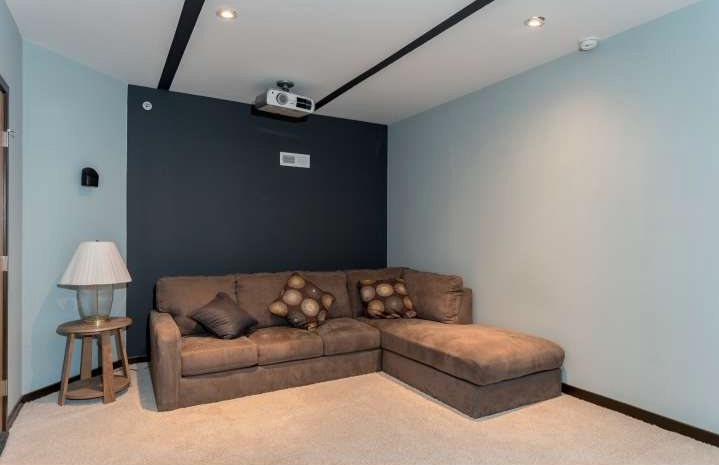 ---
---