Schuylkill River Trail Update: Bartram's Mile Design Workshop May 14th
What do you imagine for the vacant stretch along the Schuylkill's west bank?
---
Skip to the Bartram's Mile Before/After Concept Sketch gallery we've included below if you must, but do consider this Thursday's event please. Here's why:
As some may already be aware, Bartram's Mile is a one-mile long plot of land situated between Grays Ferry Avenue and 58th Street in Philadelphia's Kingsessing neighborhood. It's been vacant for several decades despite its proximity to Bartram's Garden, one of the country's oldest botanic gardens. Fortunately, the Philadelphia Parks and Recreation office and Schuylkill River Development Corporation have teamed up with the John Bartram Association and Philadelphia Industrial Development Corporation in recent years to do something about that.
Rather than let the prime real estate languish in wasteland purgatory, the group has been taking steps to transform the empty publicly owned site into a usable, neighborhood-friendly green space complete with visions of bike lanes, pedestrian walkways, riverfront access, and recreation spots. Not only that, but it would serve as yet another stretch on the Philadelphia segment of the Schuylkill River Trail.
Recently, the Bartram's Mile project was awarded $250,000 from both the William Penn and Knight Foundations by way of the the Fairmount Park Conservancy as part of the Reimagining the Civic Commons initiative. The initiative is slated to help kickstart the trail along with other city projects. Flying Kite Media reports dollars are also coming from PennDOT, the Lenfest Foundation, the Pew Foundation, and the office of Councilperson Jannie Blackwell.
Now here's where this Thursday comes in. Drexel University's Lindy Institute for Urban Innovation is hosting a panel titled Making Place by Building Civic Stewardship & Public Art-Making. The event will feature expert panelists in the fields of "creative place-making, civic stewardship, social equity, public art and environmental infrastructure" who will discuss the question of place-making and building community through public art implementation at Bartram's Mile. In fact, Thursday's forum is actually part of a two-day design workshop that will involve exploring the mile, envisioning opportunities for the trail, and developing recommendations for an action plan.
It's basically a free charette. You in?
WHAT: Making Place by Building Civic Stewardship & Public Art-Making
WHEN: Thursday, May 14th, 6:00pm-8:00pm
WHERE: Leonard Pearlstein Gallery, 3401 Filbert St., Philadelphia, PA
ADDITIONAL INFO: It's free, but attendees are encouraged to RSVP here.
---
Bartram's Mile: Concept Sketches and Plans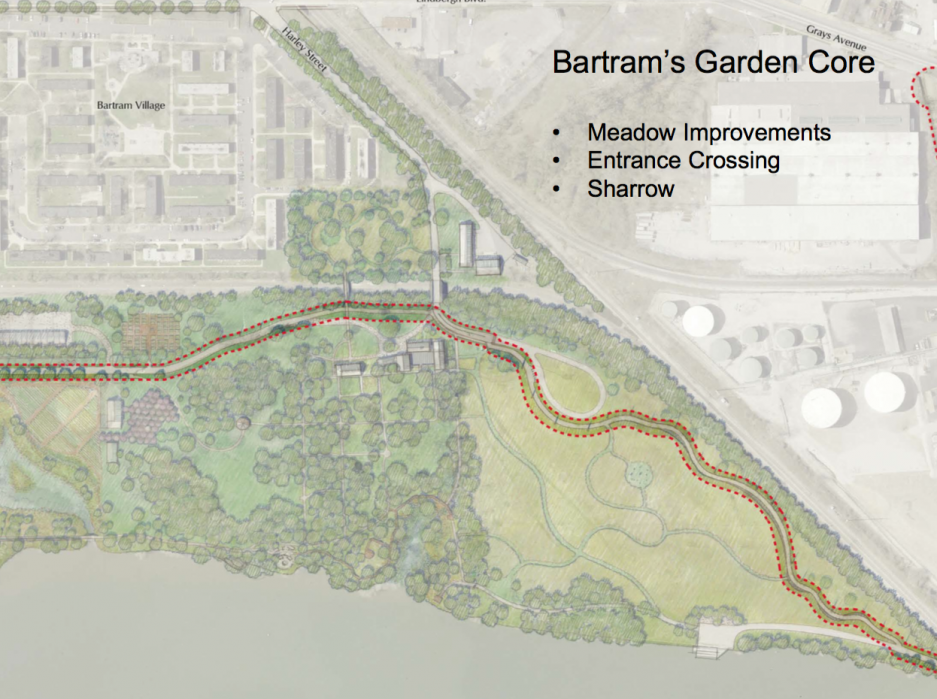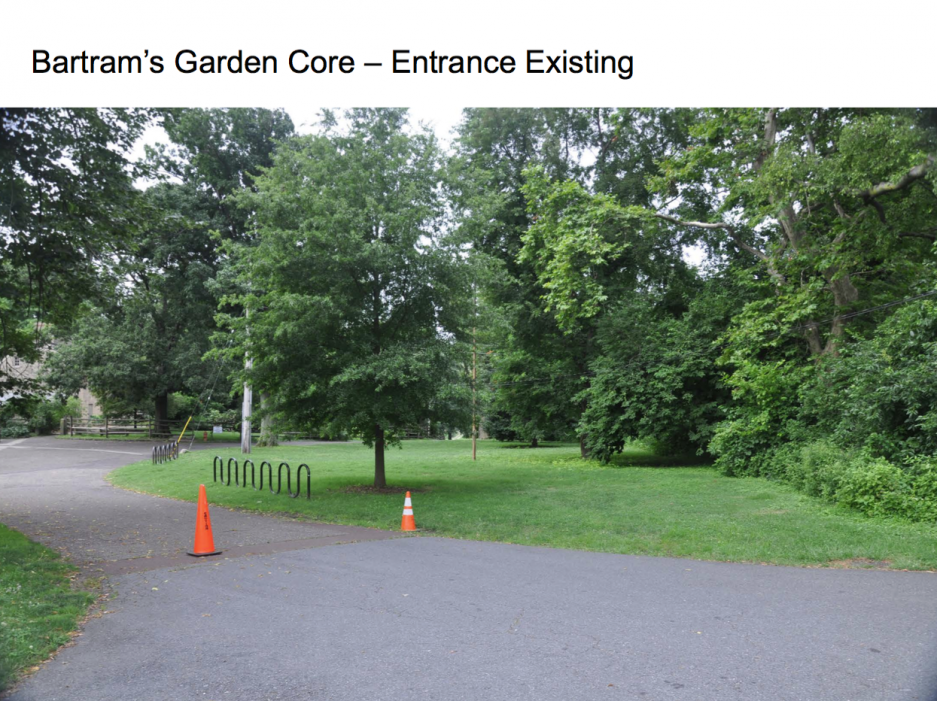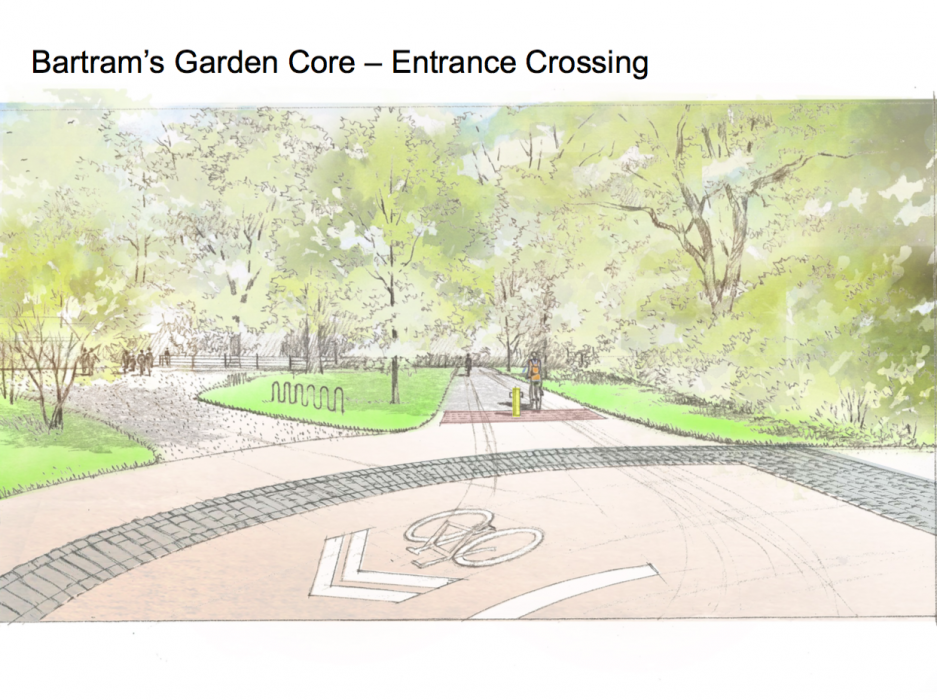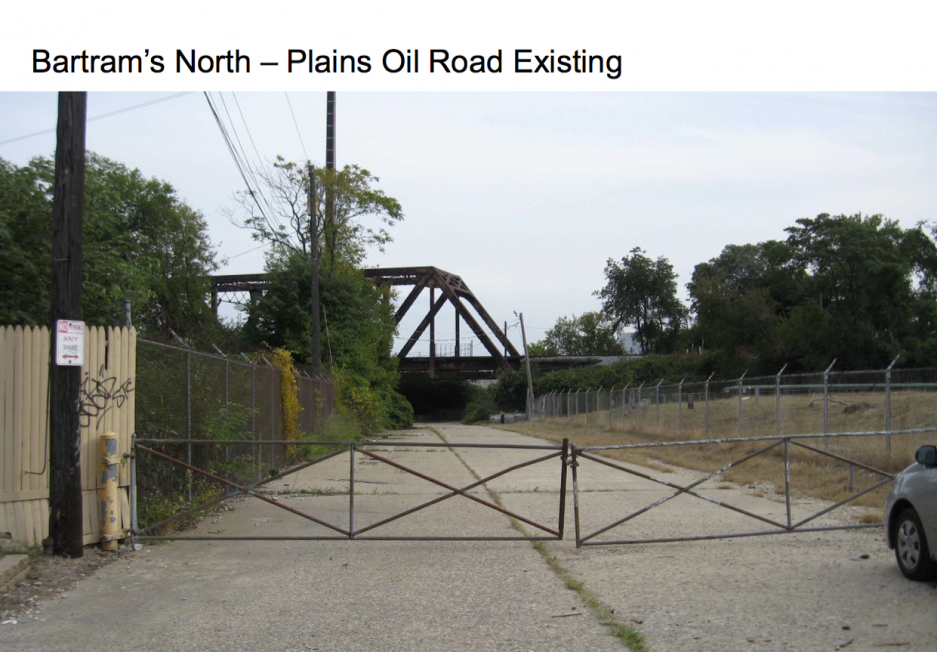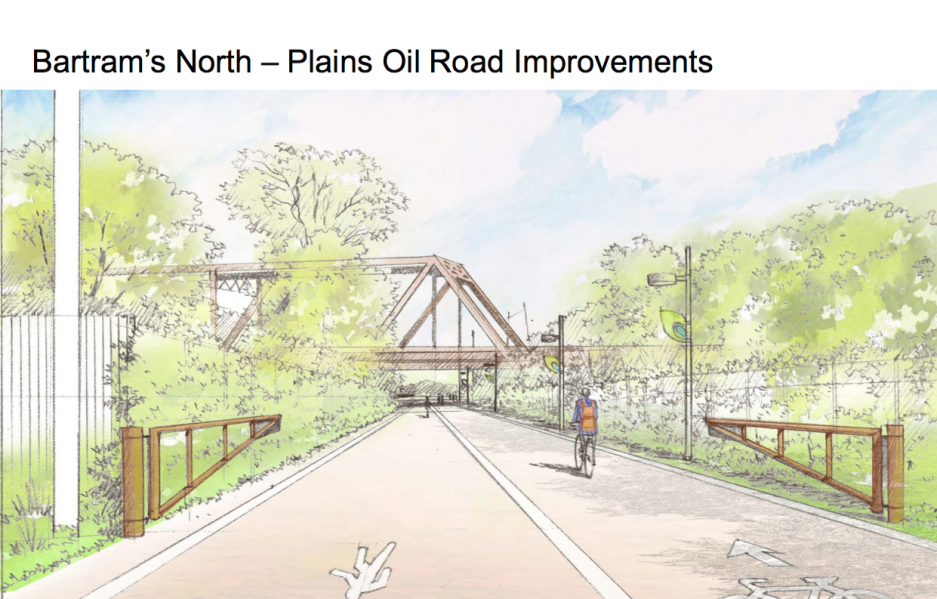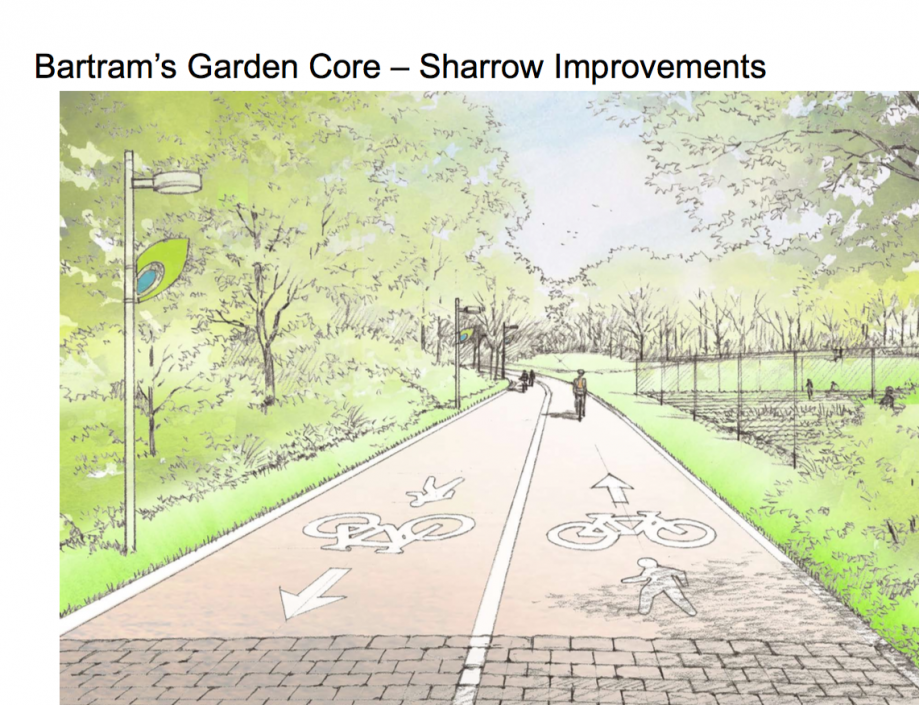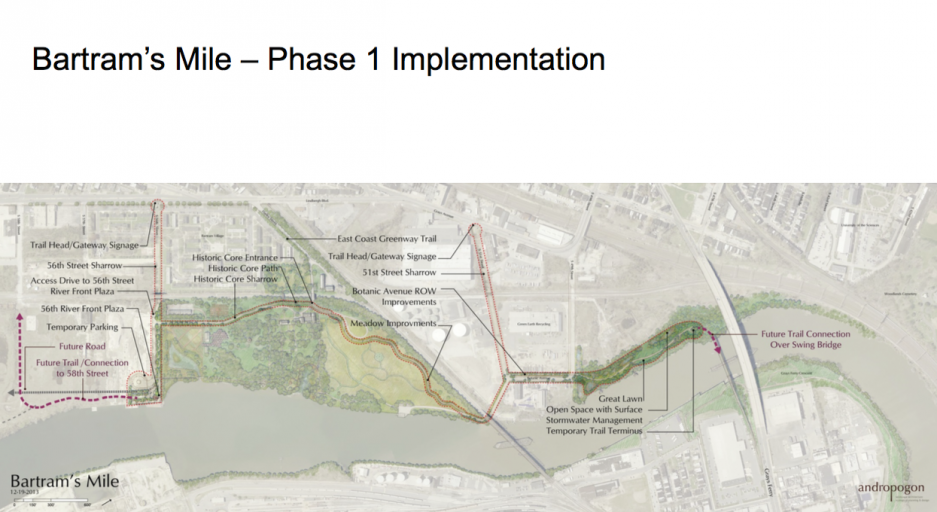 ---
Images via Advisory Group Meeting #3 Public Presentation.
Courtesy of Michael Greenle.
Get at us:
Send all tips (including fancy Philly area houses like this and this) to property@phillymag.com
Like Property on Facebook!
Follow along on the Twitter machine @PropertyPhilly
Get pin-happy on our fun Pinterest boards Phillyscape and Philly Home
Don't forget to use the hashtag #phillyscape on your cool Instagram and Twitter pictures. We might just pick yours to be Property's next Photo of the Week!
---