City House of the Week: Bella Vista Rowhome That's Perfect for the Pope's Visit
Make some money when the Pope pays a visit to Philly.
---
$418 million – that's the estimated number of dollars that the Pope's little visit is supposed to bring into the regional economy. We'll let that simmer for a second and then introduce you to our newest City House of the Week.
Ready? Cool. Don't worry, we'll come back to how you could get a chunk, albeit small, of that $418 million in just a minute.
This home in Bella Vista is wonderful. Offering a stellar location, it's mere blocks from the Italian Market, East Passyunk Avenue, the Broad Street Line, Palumbo Playground, Whole Foods on South Street and just about everything else that makes South Philly/Center City a wonderful place to live.
The exterior and interior amenities ain't too shabby, either.
Its antique cut-brick and stone façade gives off that vintage Philly rowhome vibe. The same goes for the wide-plank cypress wood floors. A gorgeous Rumsford fireplace with custom mantel and tilework greets you in the parlor, and the vaulted ceilings are simply divine. The handmade Bevolo chandelier lends an exquisite touch to the room.
The kitchen is a great spot, as it features exposed (and recycled) wood beams, radiant heat floors, a handsome farmhouse sink and top-notch appliances. Rest your head in one of the three bedrooms on the upper floors, including a master suite with a steam shower and soaking tub. Each floor also has its own HVAC zone, a nice feature for a classic rowhome.
Off of the upper floors rests the stunning feature of this home: the bilevel roof deck area. It boasts an integrated garden with programmable drip irrigation system, wireless speakers, built-in seating and some wonderful views of the surrounding area.
And don't think we have forgotten about that whole Papal visit thing! There's kind of a bed shortage for Philly's big event. Instead of renting out your home to some stranger (or worse, in-laws), seriously think about scooping this place up solely based on the inclusion of the separate guest house in the sale. It would make the perfect rental for that special weekend. Hell, even L+I recently said it was cool. You could seriously help a pilgrim out (and make some serious coin in the process).
Check it out in person at the open house Sunday, February 8th, from noon to 2 p.m.
THE FINE PRINT:
Beds: 4
Baths: 3.1
Square Feet: 2,016
Price: $899,000
Additional Info: Garage, Two separately deeded properties are being sold together
---
750 S 9TH St PHILADELPHIA, PA 19147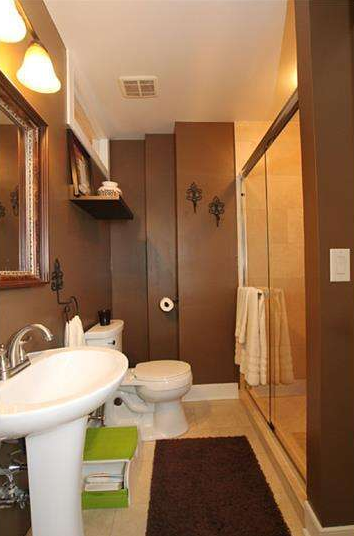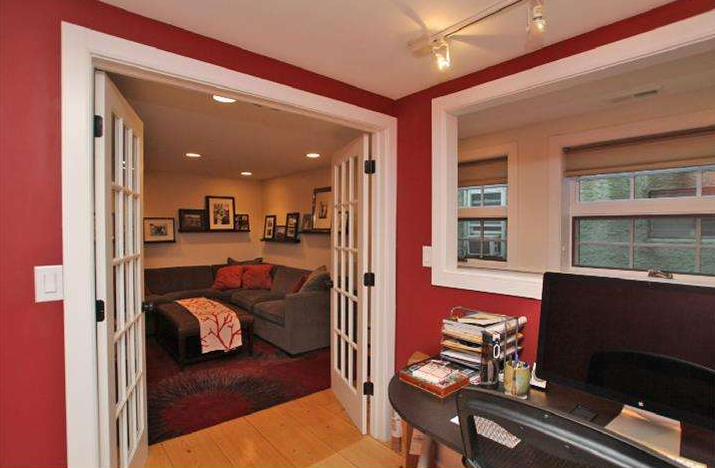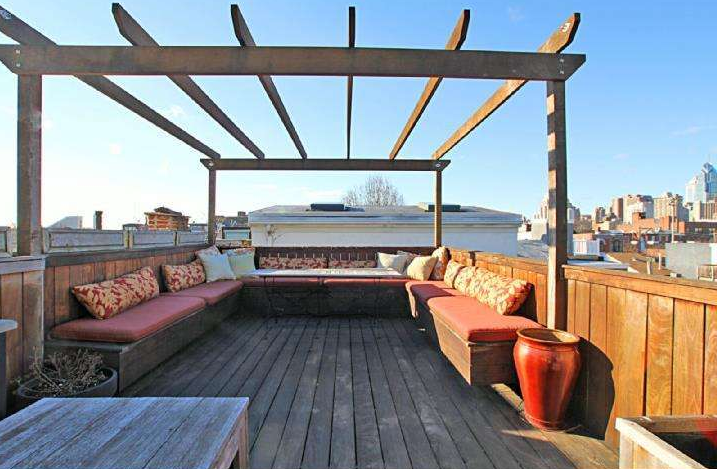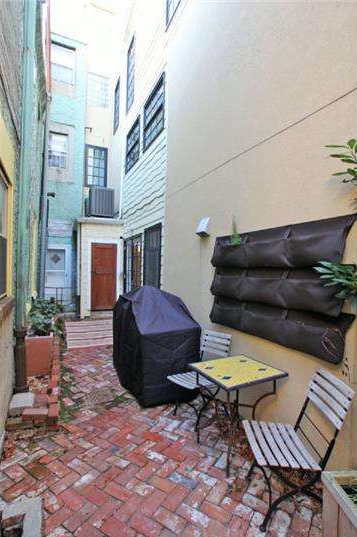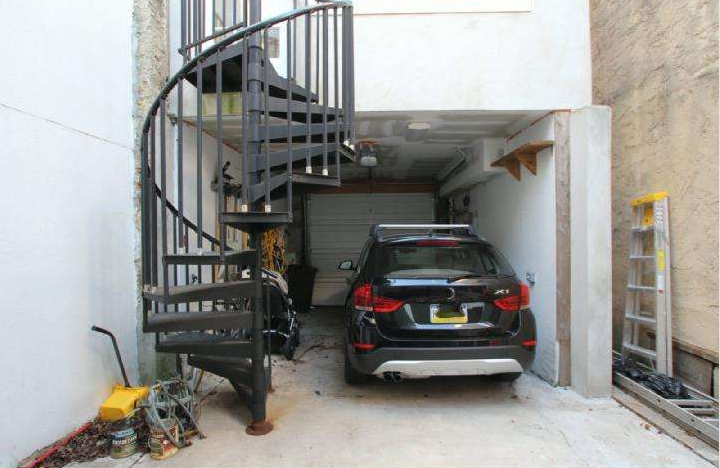 ---
• 750 S 9Th St Philadelphia, PA 19147 [Coldwell Banker Preffered – Old City]
---