Falcon Condominiums Ready to Launch
Seven luxury units come to Manayunk.
---
I once asked Bart Blatstein, one of the more successful developers in Philadelphia, what he thought were some of the biggest issues in city development. The first thing he said? The scarcity of female developers in Philadelphia. (The second thing he mentioned was minority developers.) It is certainly true that the names that get mentioned over and over are men's — Carl Dranoff, Eric Blumenfeld, Kenny Gamble, Tom Scannapieco, etc. But it's also true that there are women in the business, including Lesley Scannapieco, who plans to develop the former Bok School. Add to that list of names Khara Cartagena, a successful businesswoman (she's the owner of the Velvet Lily), who's been quietly developing since she was 18. With her newest project, the Falcon Condominiums on the 3800 block of Terrace Street, she's making a bit more noise.
First, the skinny: the condos, built on the site of the former Falcon Polish Social Hall, consist of seven contemporary units in the heart of Manayunk. The units are three stories; six have two bedrooms, one den and two and a half baths. There's also a one-bedroom unit that's ADA compliant. All units have at least one patio, if not two, and there's secure garage parking. Kitchens have granite countertops, stainless steel appliances and bamboo floors, while bathrooms have both wood grained tile and white wall tile. The units range from 1,800 to 2,000 square feet, except for the one bedroom, which is 600 square feet.
Cartagena says the process of getting the Falcon Condos up and running hasn't exactly been smooth sailing. She and her financial partner Nic DiGiulio began the process in 2003 but didn't start construction until 18 months ago. There was the economic downturn. Then, she says, "there were legal issues with neighbors regarding encroachment on our property." And she had to secure community support, which wasn't always easy.
Then there was the property itself. "The 12,200-square-foot building is challenging in that is is stuck between two other buildings, and we had to design it in a way so the units would get light," she says. But they came up with some innovative solutions, and she's now very pleased with the results. "I love that the walk-in closets are almost as big as the bedrooms. And in Manayunk, the indoor parking is essential."
On October 2nd, there'll be a launch party to showcase the two-bedroom plus den in the 2,000-square-foot range to people in the real estate business and to potential buyers. There'll be valet parking, live music and refreshments. Cartagena says, "The goodie bags are going to be memorable as my other business is also a sponsor." Indeed. Those who sign an agreement two weeks after launch will receive a $5,000 buyer's credit. For those real estate professionals or potential buyers who want in on the launch party, RSVP to [email protected].
Oh, and Cartagena will talk about being a young, female developer at Property's EXTREMELY EXCITING DesignPhiladelphia event on Oct. 9th. Don't miss it!
---
Falcon Condominiums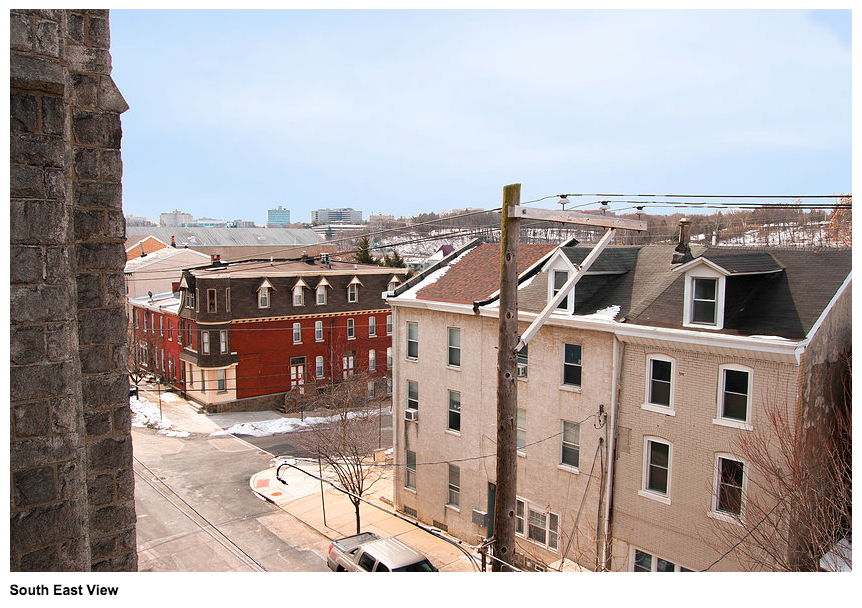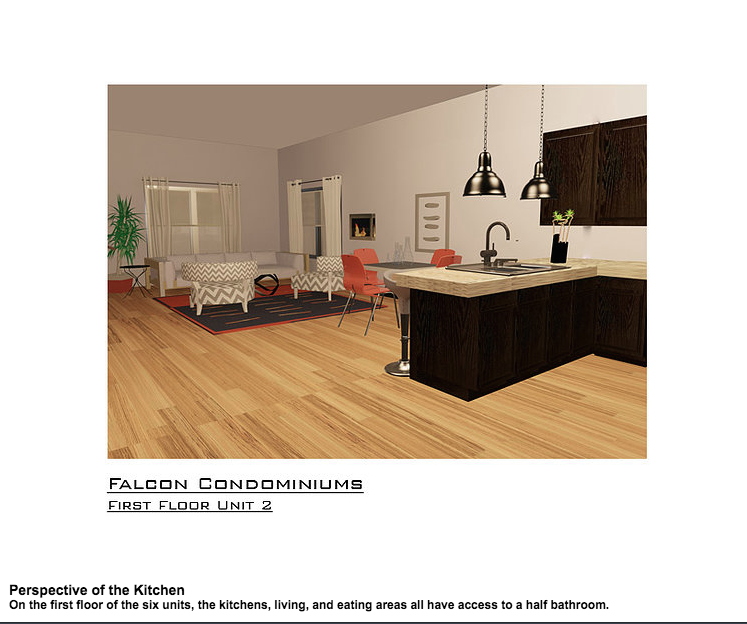 ---
---