Adventures in Home Buying: the (Somewhat) Bad and the (Sort of) Ugly
The sixth in a series on the agony and ecstasy of real estate acquisition.
---
Letting go was never a skill I acquired. I tend to imagine projects from planning stages through completion and if the results don't align perfectly, I've been known to stew. When social plans give way to alternatives I can't help but look back on our original itinerary with regret. I keep a mental list of mortal enemies that dates back to the fourth grade. If we're being honest, I keep a mental list of my friends' enemies going back nearly as far. There is no letting go lightly for me.
So comparing expectations with reality during the house-hunting process has been something of a vexation. I pore over listing photos online, examining quarter round and looking for traces of popcorn ceilings. By the time we decide it's time to see a property in person, we have a modest expectation that we will not come upon, say, second-story flooring that appears to be made entirely of plywood. But listings and their photos can be deceiving. We've learned the hard way that a "finished basement" may not necessarily include ceilings and that sometimes you have to get really, really close to a wall to notice that what looks like painted drywall is actually painted-over wallpaper.
We had scheduled a marathon Sunday with five tours, four of which we thought would wind up as very serious contenders (to be fair, the fifth was one I was eager to see in person because the listing was fairly vague). Of the five homes, one was perfect and another was very nearly perfect except for the asking price and some unfortunate paint colors. One was a solid home on a lovely street that did absolutely nothing but bore us. And two were downright inhabitable.
We realized no matter how many real estate apps we used and how beautiful our retina displays were, nothing takes the place of seeing something live. We also learned the advantage of having our realtor nearby to point out tips like: ceilings inside of closets are a great place to see evidence of water damage that owners rarely paint over.
The home with the swoon-worthy kitchen turned out to have flooring problems upstairs. (The pendant lamps, however, I'll be taking with me in my elephant-like memory for later redecorations.) The mystery home proved to be more work than we would be capable of pulling off. The finishes were charmingly dated and we joked that the staircase and its wobbly newel post reminded us of It's a Wonderful Life. Like George and Mary we fantasized about the work involved in restoring the home to its glory. As much as I love the Baileys (and do I ever), my rational self took hold and we let those fantasies go.
The boring house bored itself right off of our list but there were two otherwise winning properties to begin mulling over.
Below: the listing photos of two homes that didn't quite match our expectations.
---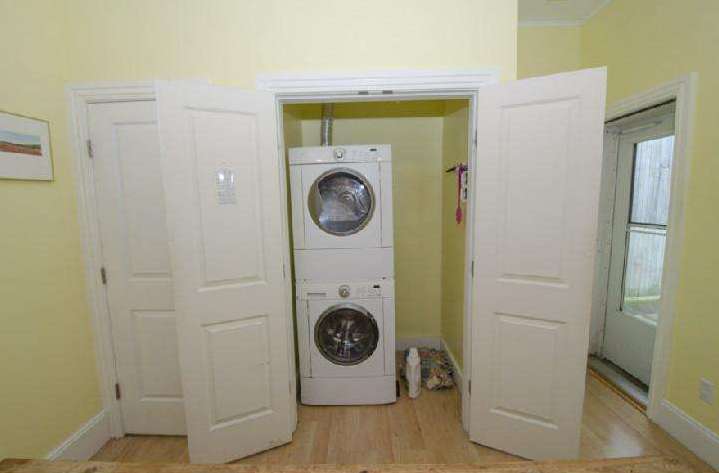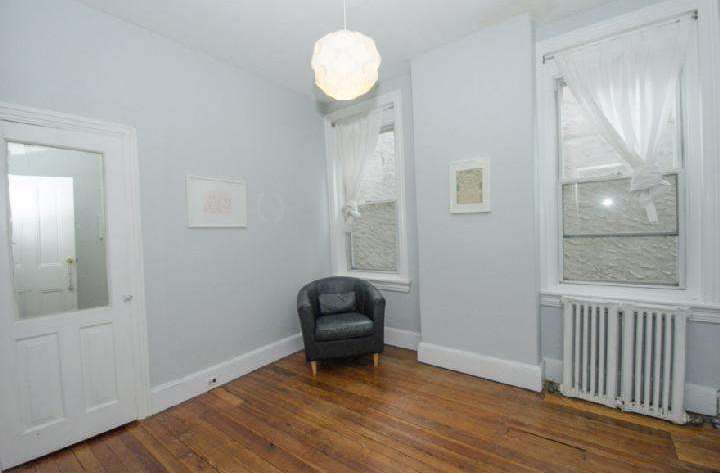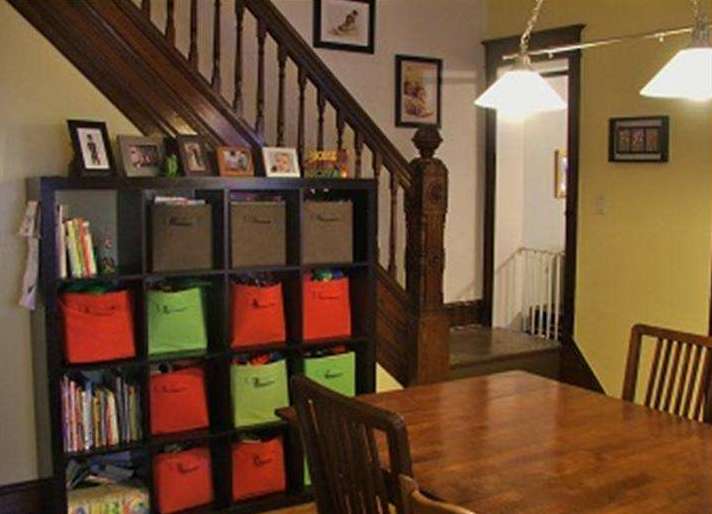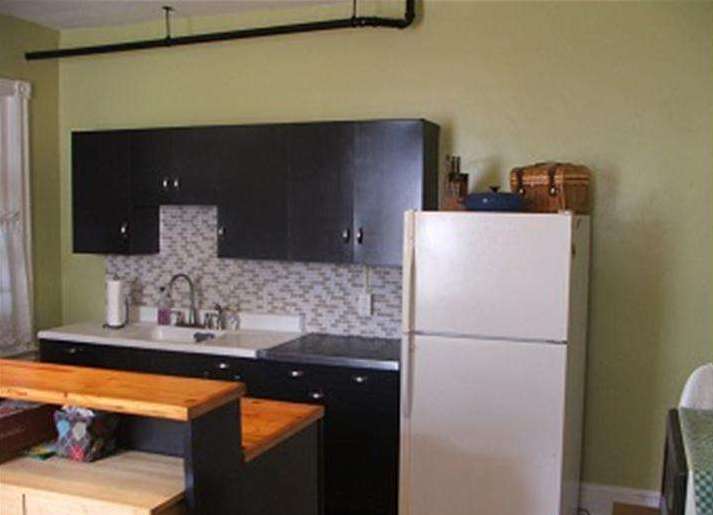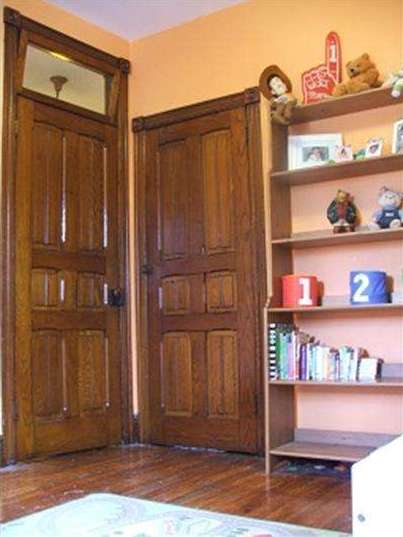 ---
---