From the Dept. of If This, Then That: Behold Michael Yelson's Narberth Home
---
Before reading any further, a Rorshach test is in order. Examine this image. Were you disgusted? Perhaps you might find something else of interest on Property. Did you shrug your shoulders? Were you entranced by the weirdly dated kitsch of it? Then this is the property for you.
People have many opinions on Yelson Group. There is the weird stripper silhouette thing. There was the time the owner had that beef with Marc Vetri about a mural. The tipster who told Curbed about the stripper silhouette claimed – in a Citysearch review of all places! – that Yelson himself snarked on the woman's appearance. Her alleged riposte? To tell the man he looked like "Rod Stewart threw up on him," which she says he took as a compliment. Which brings us to his Narberth home, on the market since this summer.
The home is in many ways a typical Main Line manse. Bathrooms outnumber bedrooms. The property sits on about an acre. Livable square footage is north of 5,500. There is a beautiful pool with a spa and the landscaping is meticulous. But then there is the interior. No listing-speak can gloss over the fact that the interior of this home looks like Rod could have shot the Baby Jane video there. The interior architectural elements (particularly the built-in shelves and pillars) and the living room decorating schemes very plainly evoke the 1980s.
So, back to that Rorshach test. We suspect that readers who find the silhouette sign appealing will dovetail quite nicely with readers who may want to make an offer on Yelson's home.
THE FINE PRINT
Beds: 4
Baths: 4.5
Square feet: 5,620
Price: $1,250,000
---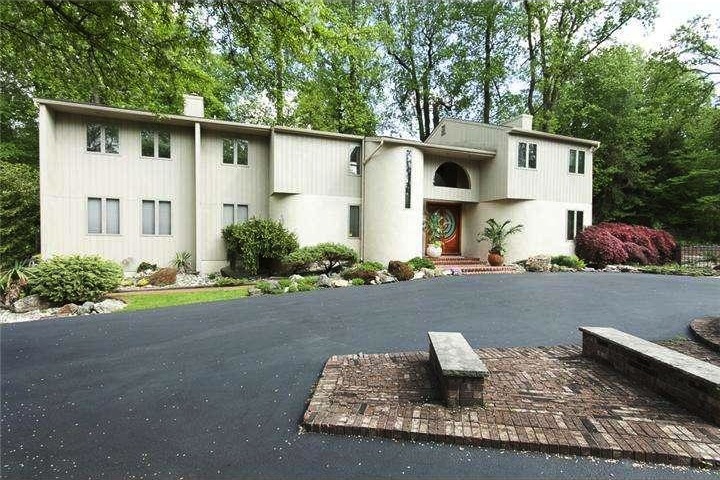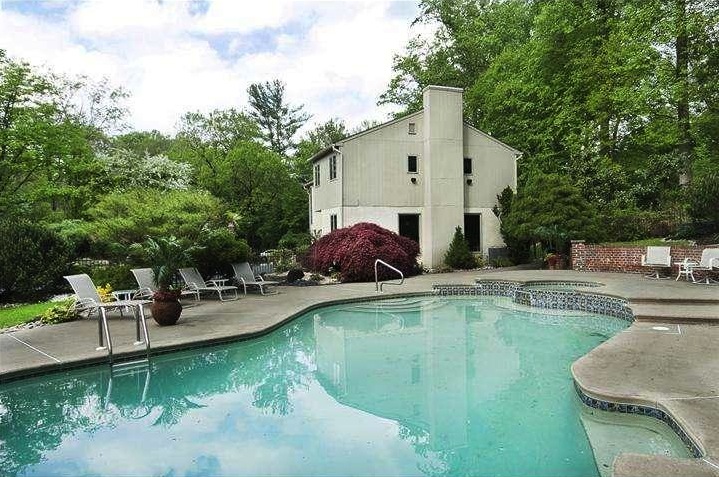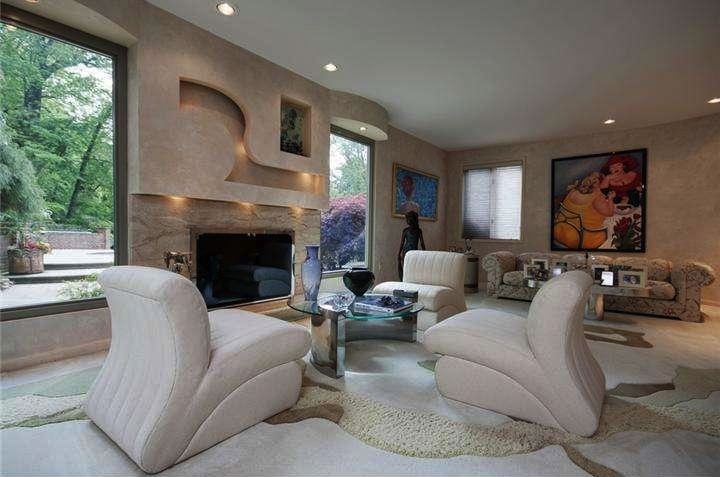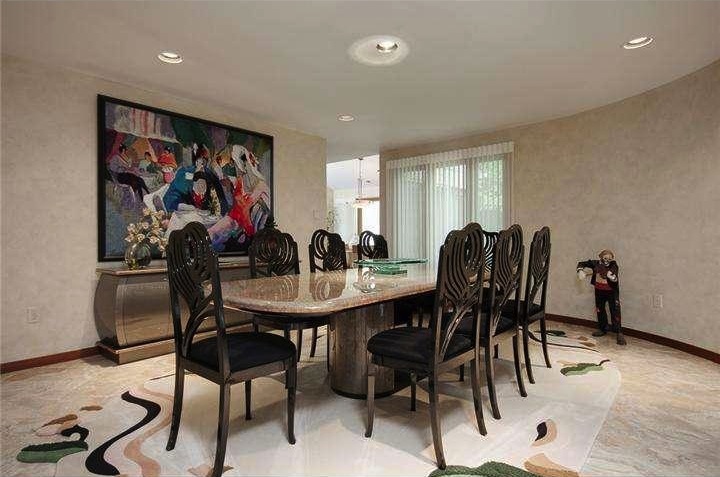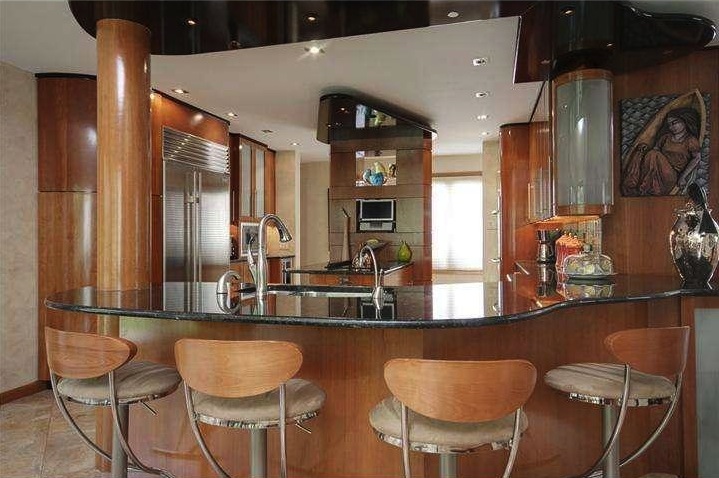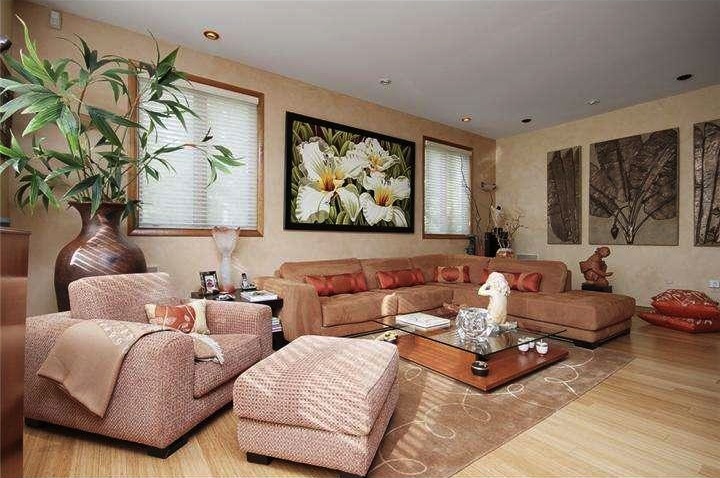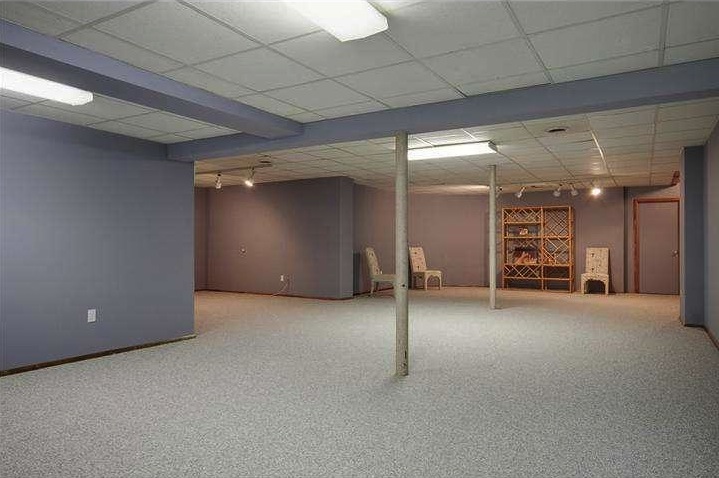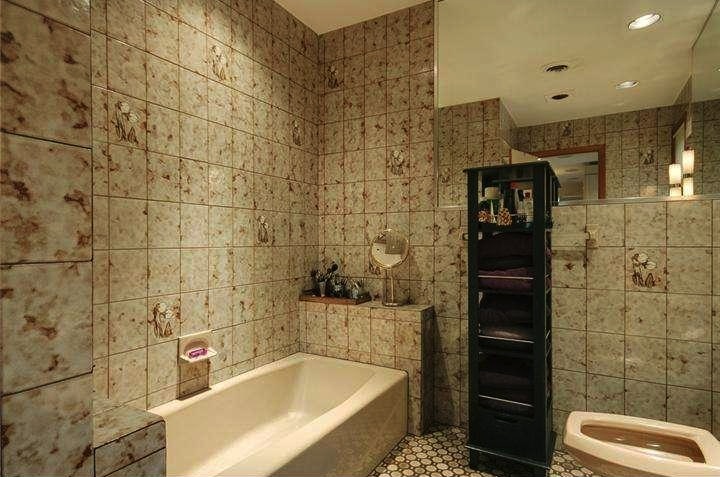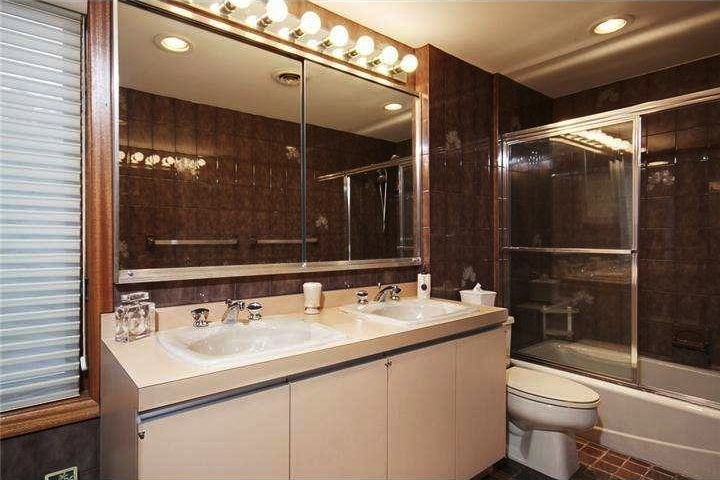 ---
Listing: 1245 Hollow Road, Narberth, PA 19072 [Kurfiss Sotheby's]
---