Toasty Van Pelt Street Townhouse Has Pretty Central Courtyard
But where does the snow go?
---
Were it closer to summer, this townhouse might attract buyers for its central garden. But given Janus' assualt on Philly, the courtyard ends up looking questionable: Where does all the snow go? How would you shovel it?
Putting such considerations aside, the wall-sized windows of this home's living room provide a serene view of winter without exposure to the cold — a cute wood stove provides the warmth.
The formal dining room with wine storage has a great view from the opposite side of the garden too. It also has an exposed brick wall that extends into the new kitchen (it serves as the sink's backsplash) with granite countertops.
On the second floor you'll find the three bedrooms, while the third floor has an open office/den area with a peculiar-looking ladder. But it's the hot tub that's best suited to the weather right now — especially for those of us who'd rather be keeping warm than shoveling outside.
THE FINE PRINT
Beds: 3
Baths: 2.5
Square feet: 2,600
Price: $1,325,000
---
Gallery of 229 S Van Pelt Street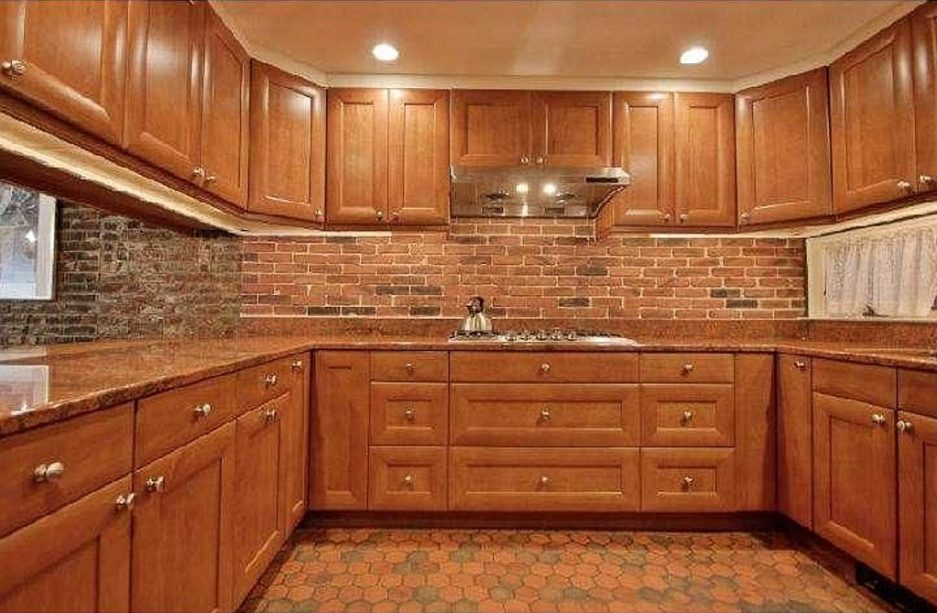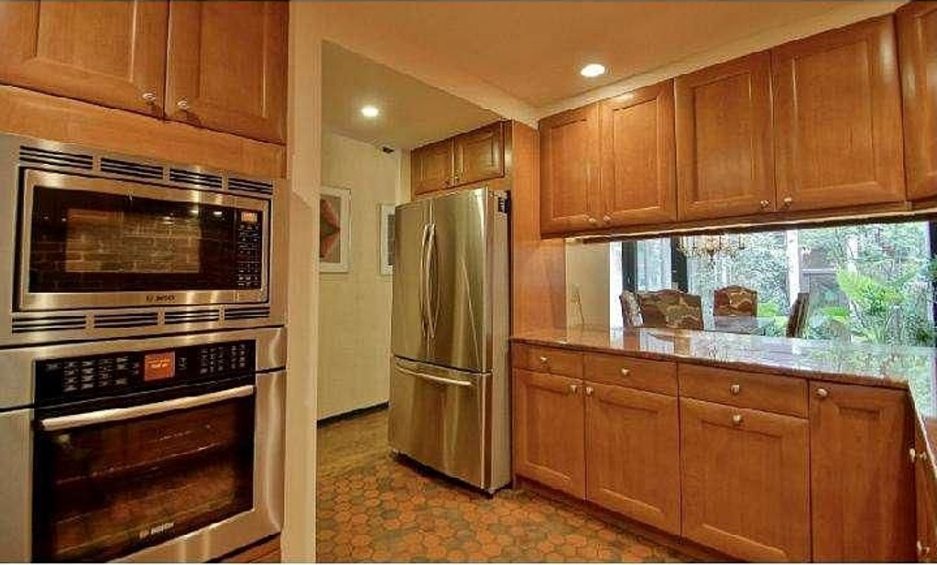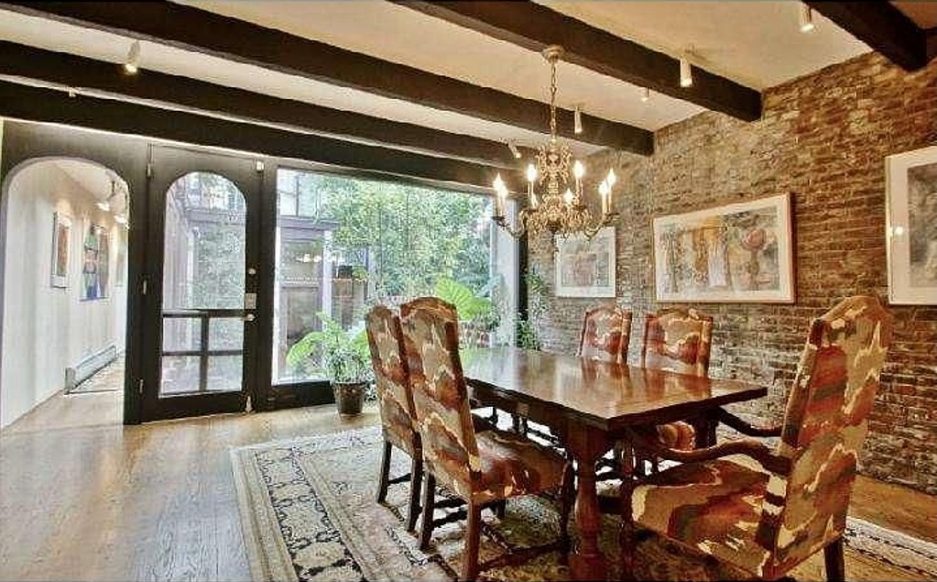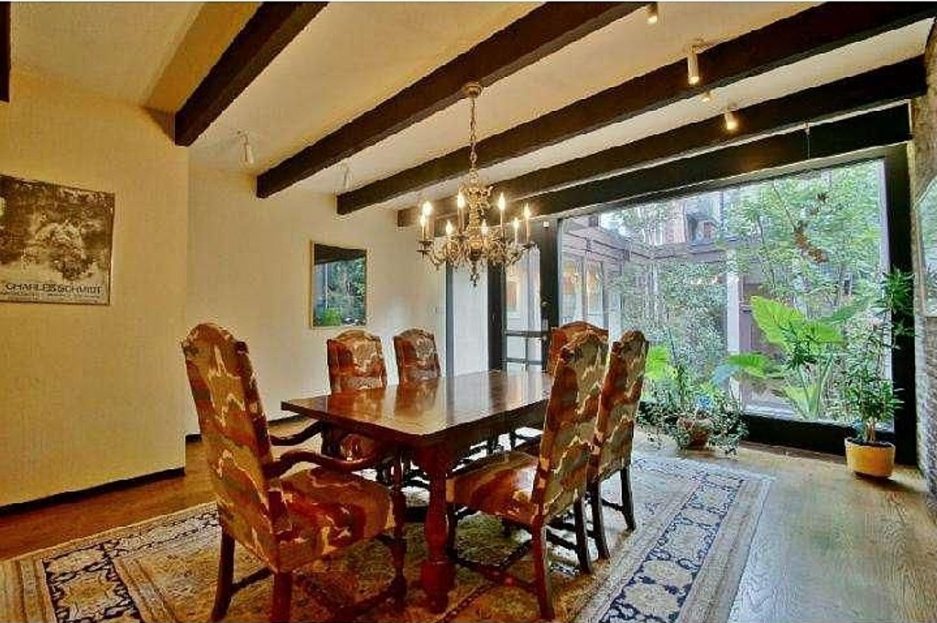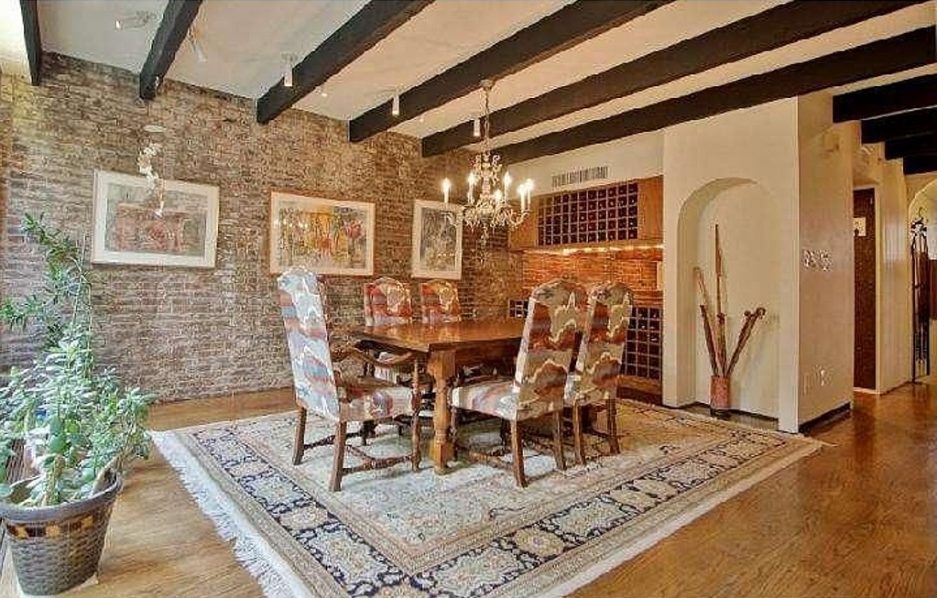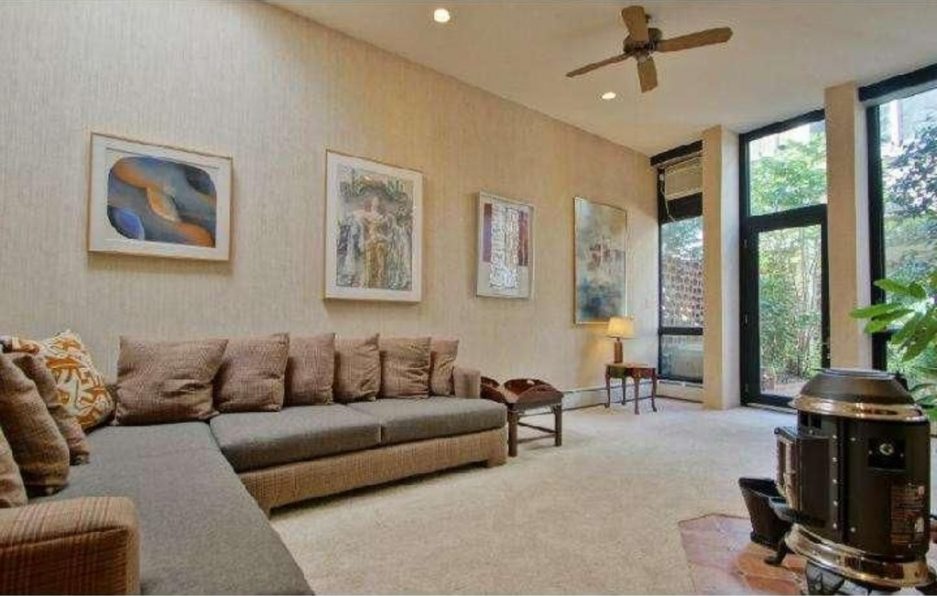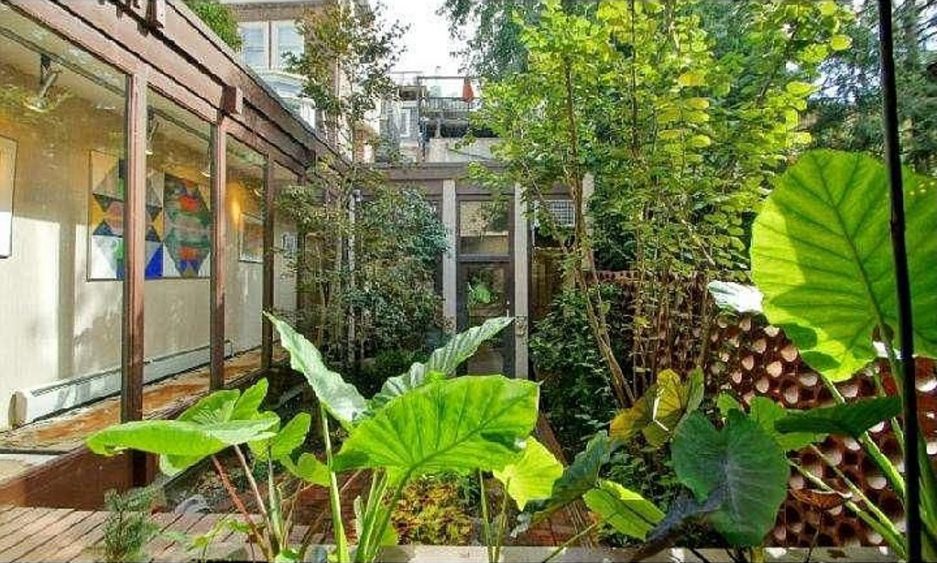 ---
Listing: 229 S Van Pelt Street, Philadelphia
---