Everything You Wanted to Know About the New Whole Foods and Rodin Square
---
The big news today is that Rodin Square, the $140 million project on the 3 acre plot between 21st and 22nd; Hamilton and Pennsylvania and Spring Garden, has been approved by the Zoning Board, and — to paraphrase a famous example of The Sound of Philadelphia — ain't no stopping it now. Construction will begin early next year.
Here's what we'll see when it's finished (probably in 2016):
– A 55,000-square-foot Whole Foods with glass facade and 5,000-square-foot cafe
– Office and retail space
– 293 "luxury" apartment units on nine floors above the Whole Foods
– 30,000 square feet of residential amenity area with swimming pool
– Below-grade parking (172 spaces) for Whole Foods
– 108 bicycle spaces
– Bicycle storage
– Above-grade parking structure for residential parking spaces (271, plus 8 Zipcar spots) and 43 retail/accessory parking spaces
The project is named not for the sculptor played by Gerard Depardieu in that rather overwrought movie but for Neal Rodin, a Philadelphia developer who tenaciously pushed this through. And he did have to be tenacious: Between February and August, he met with community groups more than a dozen times, mostly to discuss traffic concerns. It got so bad that City Council prez Darrell Clarke had to step in and hold one of those meetings that probably make him very tired, but that apparently worked to get the deal approved because for a while it looked like this very exciting Logan Square development might not happen because — once again! — of worries about traffic.
Memo to city dwellers: It is 2013! Cars exist!
Ahem.
Rodin Square will be designed by Maryland-based MV+A Architects, who are experts in Whole Foods complexes. Let's see what they make of Philly's building trade unions.
---
Whole Foods/Rodin Square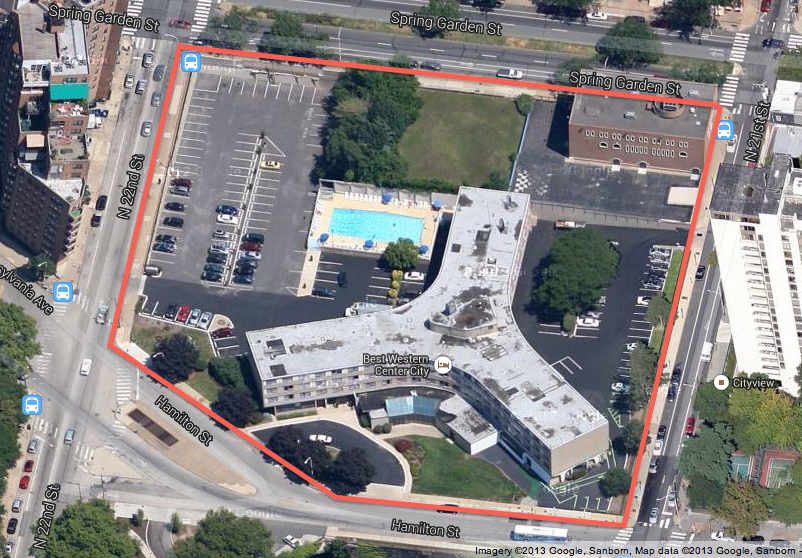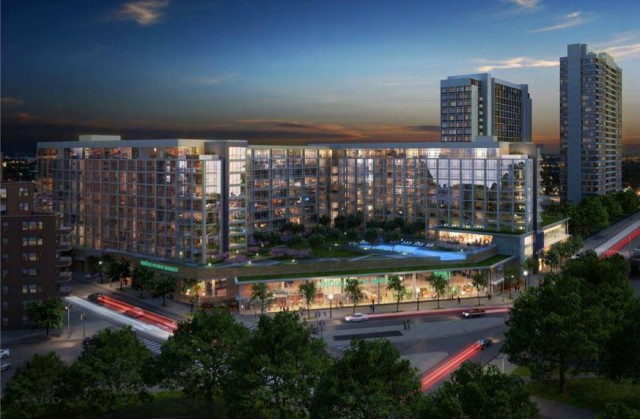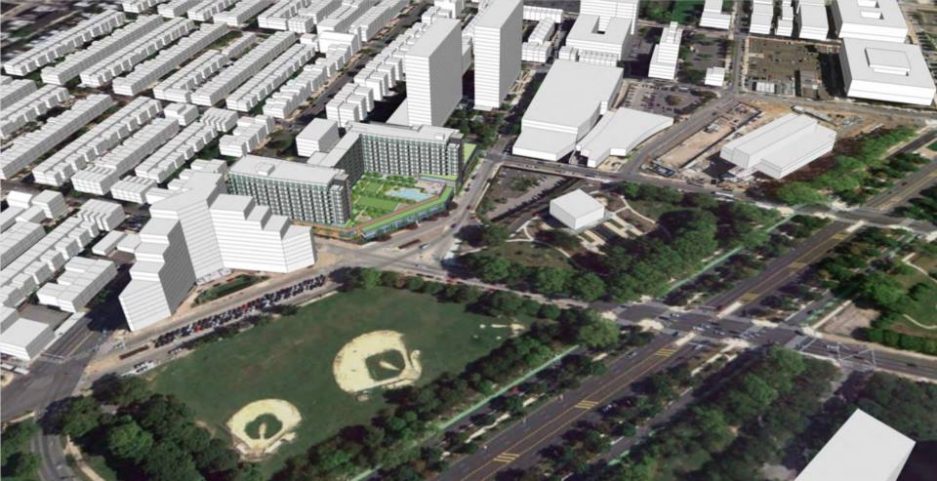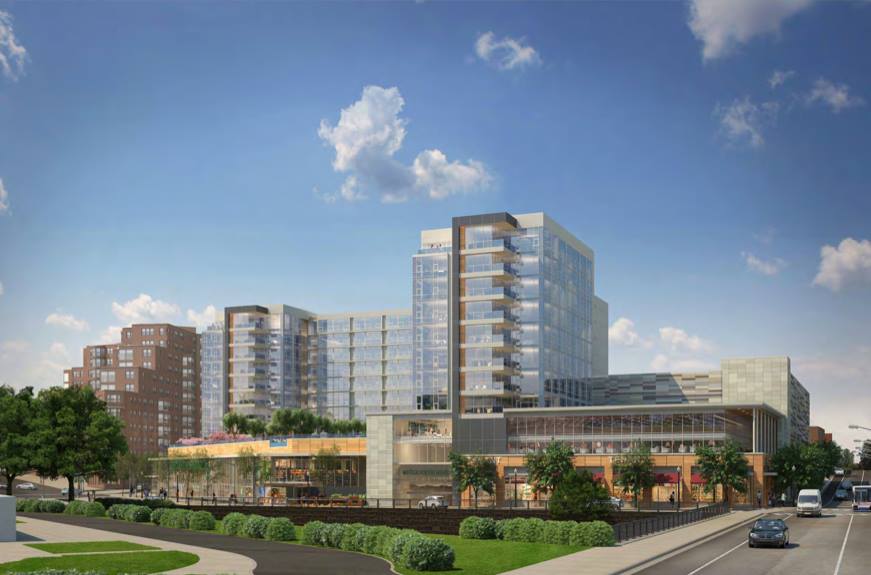 ---
Later today, we'll have comment from the Best Western on the site, which will have to close now. Read Simon Van Zuylen-Wood's terrific piece on the waning days right here.
Previously on Property: Spring Garden Whole Foods Cheat Sheet and Renderings Galore
Massive Logan Square Rental Commercial Project Approved [Jennifer Lin, Inquirer]
---