Villanova's Incredible Woodstock II — The Barn
Yes, it's true: The name of this property as listed (Woodstock II — The Barn) sounds like the second installment of a new documentary about the Woodstock Festival, only this one focusing on what the barn animals were doing when Jimi Hendrix played the Star Spangled Banner. For better or worse, it has nothing to do with the festival; in fact, its historical origins go back much further–to 1805.
The original Woodstock in Radnor Township was a fieldstone farmhouse erected in 1776 by the well-known Hunter family. According to the Bulletin of the Radnor Historical Society from 1958, Woodstock took its name from "the forest of white oaks, tulip poplars, black walnuts, black locusts, ash and black oaks, buttonwoods and maples, which adorned it, more profusely then but even now…"
Later, on the same land, three more properties would be built–one of which was Woodstock II — The Barn.
The Bulletin says:
Samuel Morgan, the local carpenter and a director of the Radnor Library Company [was], on February 8, 1804, contracted to build a big, new barn for $180. The excellent fieldstone masonry of the barn was done by Nathan Moore and Jesse Lewis and, the owner recorded in his almanac, Joseph Ratliff dug the cellar and foundations and hauled the earth 'to the low parts of the meadow for $24.'
Now there's a bargain.
Woodstock II is one of Radnor's oldest properties, and it looks it: the old timber floors, the built-in wood shelving, the wood-beamed dining room, the 30′ high ceilings, the stone walls…even more contemporary additions, like the colorfully tiled pantry, add to an overall feeling of historic immersion. (The kitchen, too, feels a bit, um, historic.)
Of course, there are plenty of modern touches, starting with the pool — it's hard to imagine Mr. or Mrs. Hunter or Ewing or whoever dipping even a toe into a kidney of chlorinated water.
---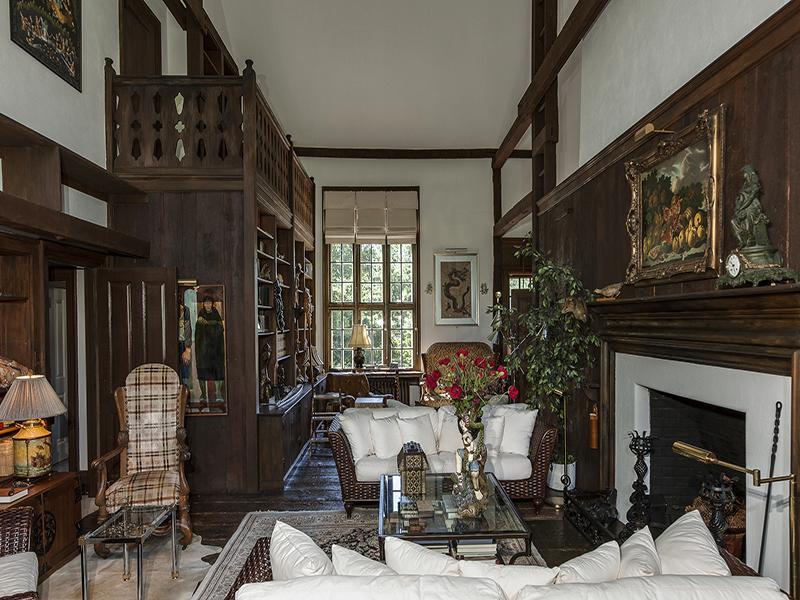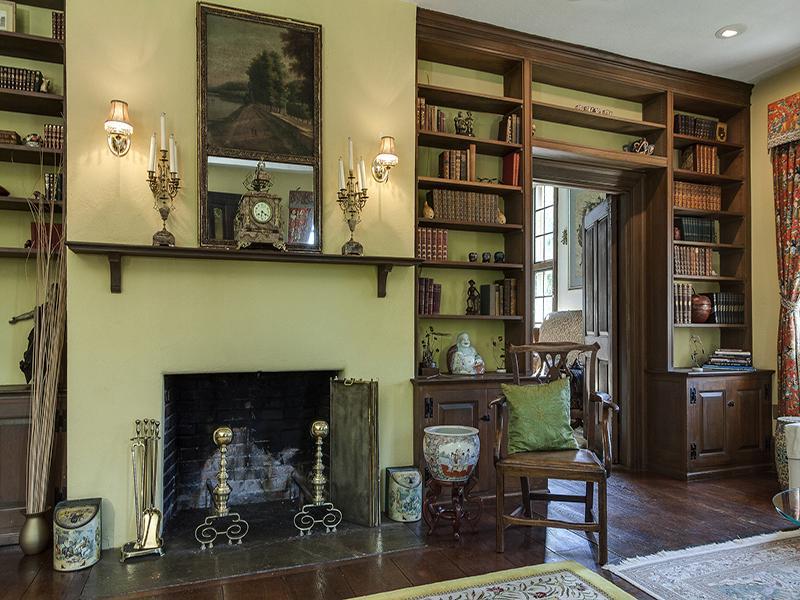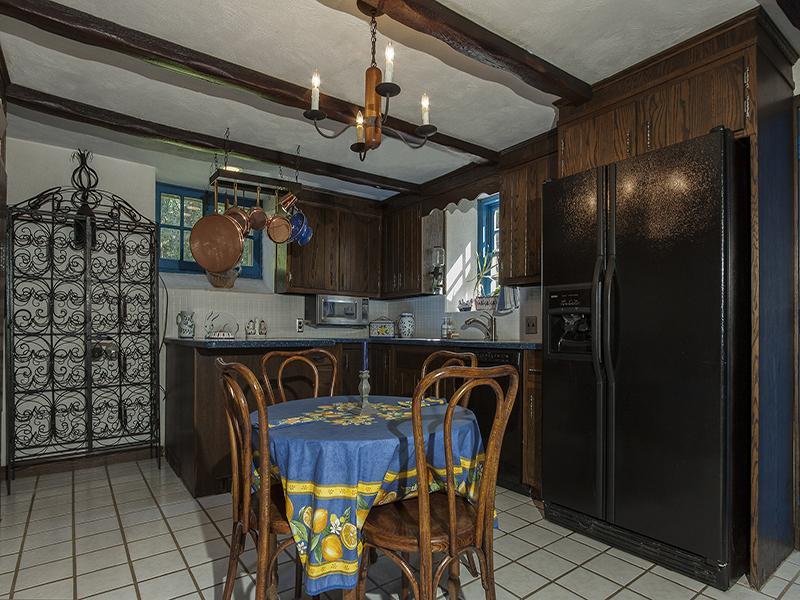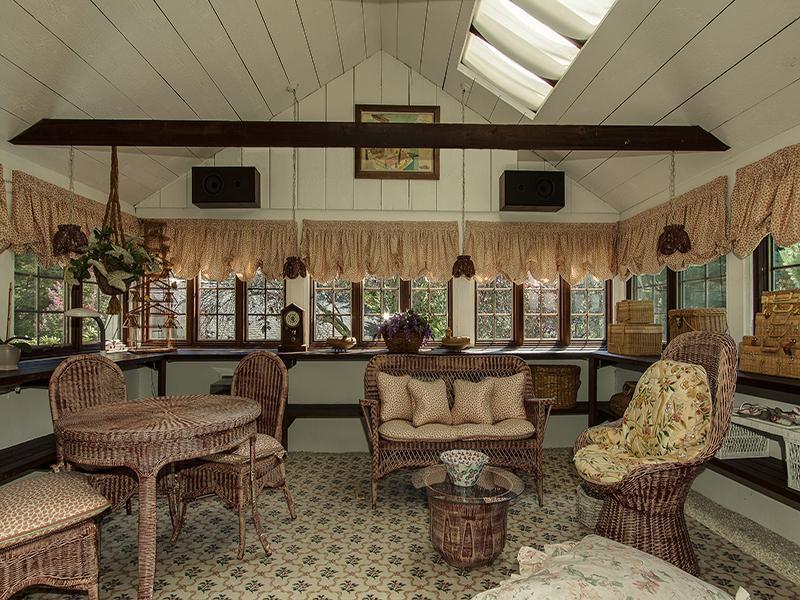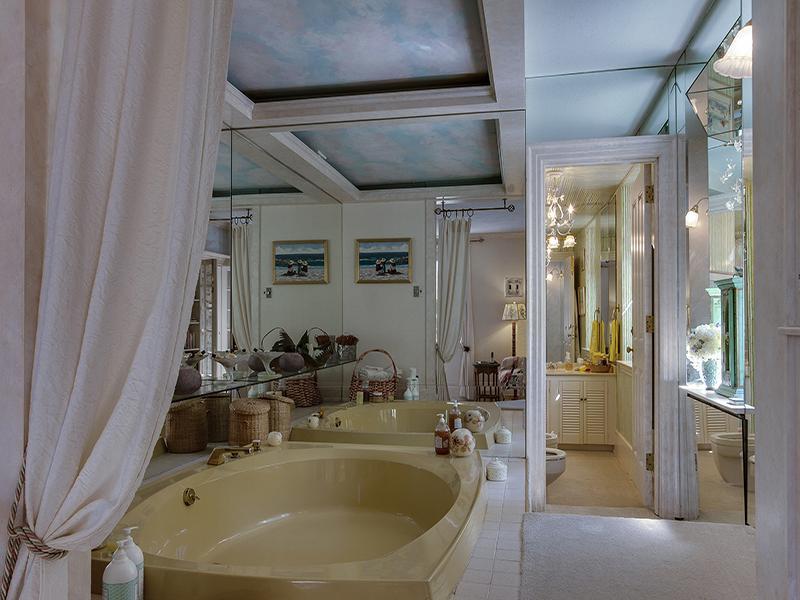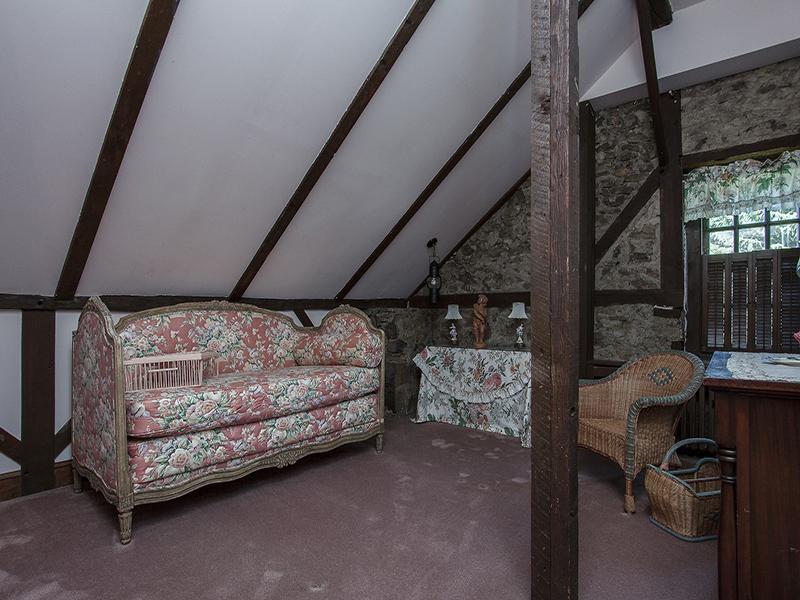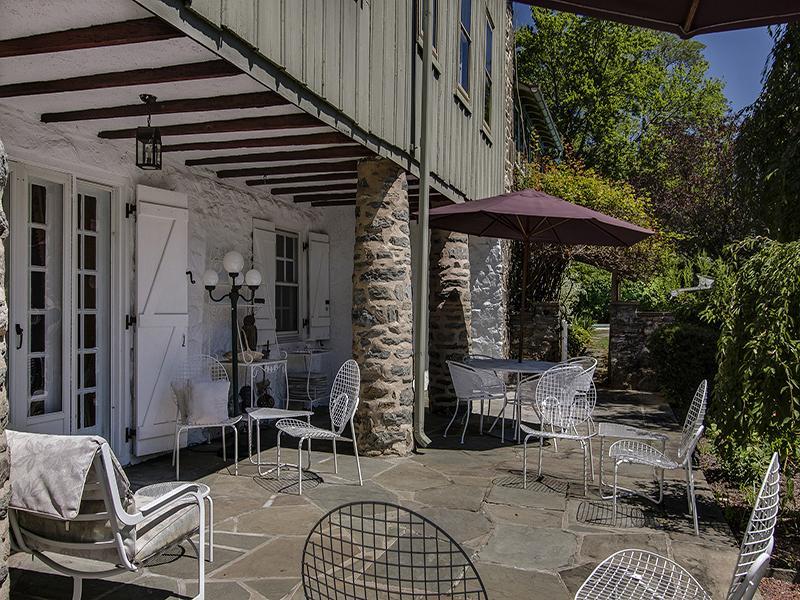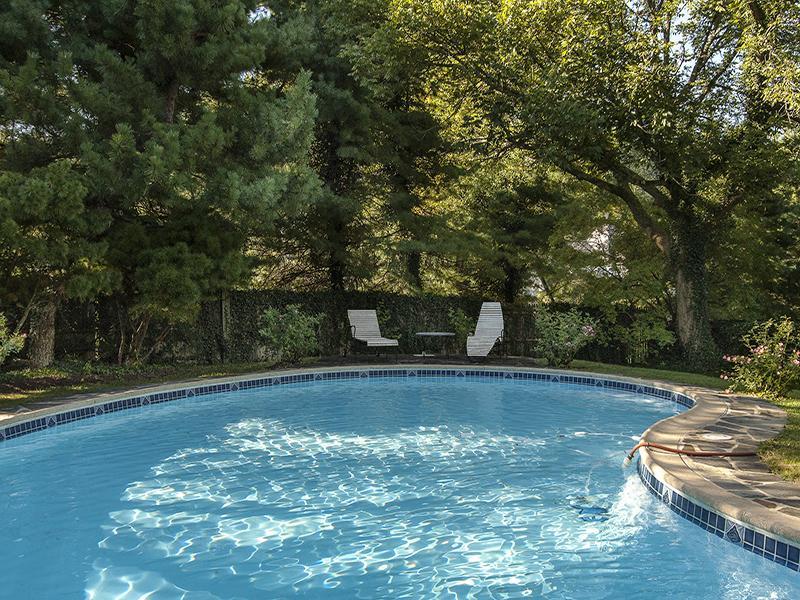 ---
THE FINE PRINT
Beds: 4
Baths: 4.5
Square feet: 5,743
Land: Almost 1 acre with gardens, slate terrace
Duly noted: wine cellar, staff quarters, two-car garage, fireplaces
Price: $1,499,000
Listing: 166 Vassar Circle, Villanova [Kurfiss Sotheby's International]
---
---